Where to Find the Best Tacos in Wellington
Whether you like them soft, crispy, plant-based or Tex-Mex — these tacos will go down a treat.
Wellington is a city spoilt for choice in the food department. Where finding a bite to eat, no matter the cuisine, is an easy task. In the form of tortillas, rich fillings, and tangs of lemon, lime and salsa; one hardly has to look far to find a tasty taco. Ready for the break down of the best taco spots in Wellington? Let's taco 'bout it.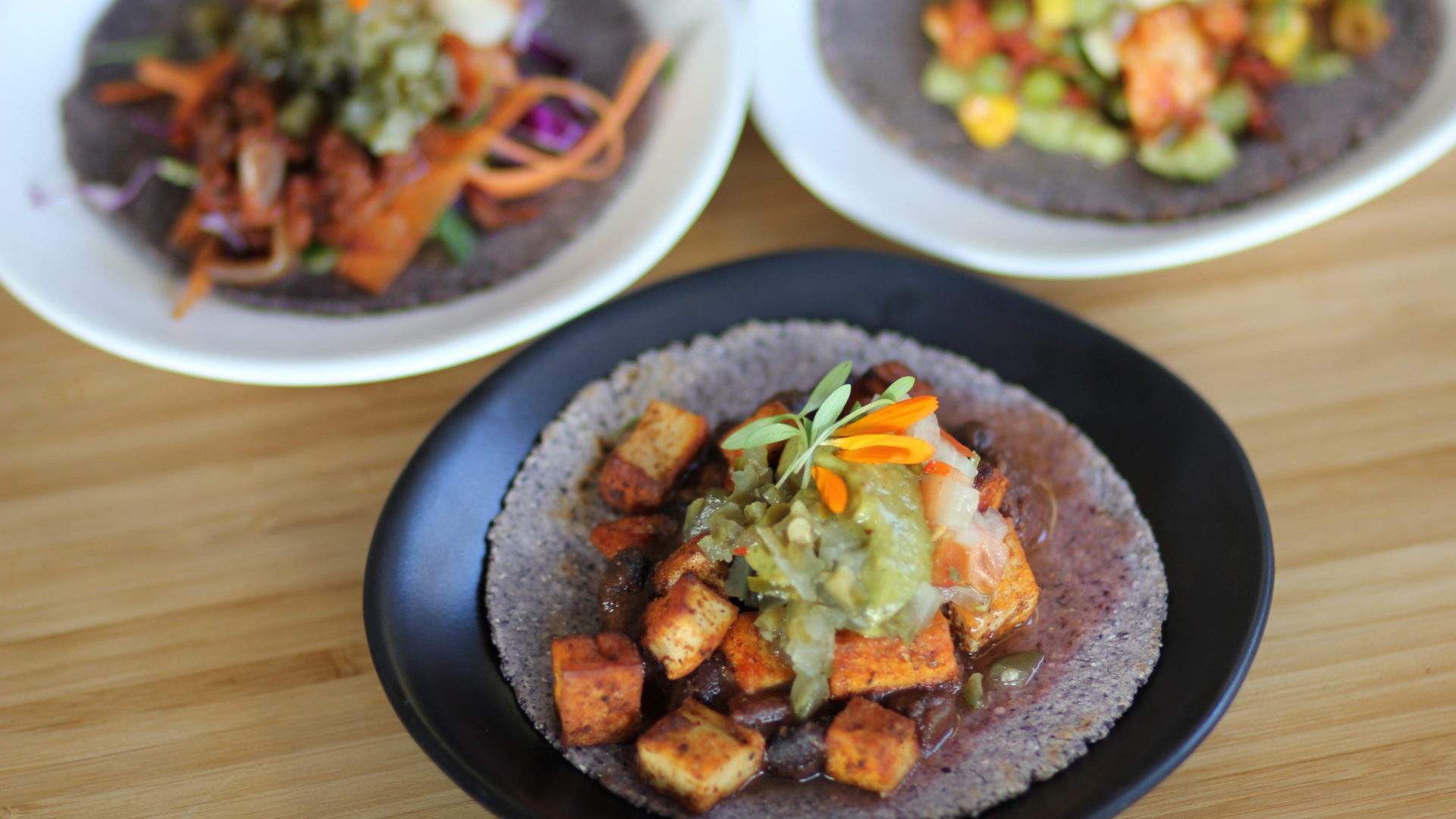 BOQUITA
Boquita is a marvelous little find on Kent Terrace. This restaurant is worth every bit of your time, with its plant-based and all veggie menu. The self-proclaimed clean eating, veggie-loving little sister of La Boca Loca (Miramar), Boquita knows exactly how to combine tacos and health all in one fold of a tortilla. With Boquita translating to mouth in English, you can be absolutely certain that these guys know how to put on a show for your tastebuds.
Boquita has a set list of morals that abide by, and this shows in their tacos. Their stance is that food should be nourishing for you and for the planet as they offer organic and plant-based tacos. We highly recommend the delectable Cardamon Potato Rosti ($6.50) with beetroot hummus, slaw, and salsa. The Roasted Mushrooms ($6.50) with garlic and truffle oil mushrooms, wilted greens, and salsa. The Chipotle Tempeh Taco ($6.50), wrapped up in a tortilla with green pea, seasonal veggies, corn, and salsa.

TACOS ADDICTS
Run by US-born taco lover Amber Sturtz, Taco Addicts serves up Austin-style Tex-Mex tacos right here in Wellington. The emphasis is on fresh, seasonal and local ingredients available in New Zealand. Everything is handmade — from the tortillas which use Canterbury-grown wheat, to the salsa roja and the shredded brisket.
On the menu you'll find breakfast delights like pan-fried potatoes with scrambled eggs, caramelised onions and cheese; the mouthwatering coffee and chilli-braised pulled pork shoulder with lettuce, chive dressing, coriander and onions; and the tofu 'chorizo' with caramelised onions, oregano potatoes and shredded cabbage. Regularly found under gazebos at local markets, the taqueria is currently running a crowdfunding campaign to buy its own taco caravan.

TACO QUEEN
Move over for the new queen in town, Taco Queen is a little hole in the wall that makes Mexican creations for the masses. The takeaway kitchen makes simple and yummy tacos to grab on the go. Each taco comes with homemade rice veggie mix, cheese, salad, and chipotle. All made before your very eyes.
Seeing as Taco Queen is the queen of street Mexican food, it is a promise that you'll devour a taco within minutes. Beef, pork, or chicken tacos are up for grabs as a single ($8), double ($15), or a triple ($20). There's also the option to go vegetarian with a single ($7), double ($12), or triple ($17). The lovely people at Taco Queen cater for vegetarian, vegan, and gluten-free, with their chicken being halal. As an inventive platform to reach one and all, you can text your order to 021 1180 333 and pick up. They can be found on Delivereasy and Uber Eats.

MEXICO
It would be rude not to mention Mexico. After all, it is the namesake of where the taco was born. The restaurant states they take no responsibility for your indecision anxiety, which is fitting because the menu is absolutely decked out. It will have you umm-ing and ahh-ing as you hold the cardboard menu between your nimble (and ravenous) fingers.
Mexico offers to-die-for soft shell tacos, all $7 each. The dainty and flavourful tacos are ideal for a smaller bite to eat or a meal made up of variety. The El Arabe is a delicious lamb taco with Oaxaca queso. Al Pastro is a pork-lover's dream, with pickled pineapple, citrus red onion, and coriander. Finally, for a vegan option Calabaza Flower with tumeric batter, aguacate, pepitas, and almond crema. Is your mouth watering yet? The ambiance is dark and moody, underneath dim lighting, with sugar skulls placed all over the restaurant. You will truly feel removed from New Zealand and placed in the hustle and bustle of Mexico.

SWEET MOTHER'S KITCHEN
A more Tex-Mex vibe to the menu than the restaurants above, Sweet Mother's Kitchen is fun and funky. You should probably find yourself at Sweet Mother's after a night out and in need of a fix-me-up. The meals — huge. Filling. Even overflowing. Quirky and whacky decor surrounds the venue, to bring a bit of life back to you. Influences draw from New Orleans, with cajun and creole dishes with Mexican snacks (including tacos... if you can consider that a snack).
The Southern-styled restaurant offers gluten-free belly filler tacos that come in a pair. Chicken ($12) comes with spiced chicken breast pieces, lettuce, SMK salsa, and guac. Vegetarian ($11.5) includes SMK black beans, crumbled feta, lettuce, SMK salsa, and guac. Fish ($13.5) comes with tarakihi, shredded cabbage, chipotle mayo, coriander, and lime. All Mex-ellent options and guaranteed to fill your Tex-Mex fantasies.

THE FLYING BURRITO BROTHERS
The Flying Burrito Brothers is an oldie but a goodie. As one of the longest-standing Mexican restaurants in Wellington, it is clear to see why this place has stuck around. Don't let the name throw you off because this spot knows how to taco as well as they know how to burrito. Situated on the corner of Vivian and Cuba Street, The Flying Burrito Brothers is merely a (flying) burrito-throw away from the heart of the capital. Their Mexican street tacos — immaculate and authentic. Two tacos for $16, or three for $22, this makes for a meal of variety.
The choices of tacos range from the Taco Al Pastor (braised pork, smoked pineapple, salsa, and salad), to the Taco De Pescado (guajillo-dusted fish, tomato salsa, lime, and poblano pesto). The vegetarian option triumphs the tastebuds with the Taco Patatas (chilli-spiced tomatoes, fresh coriander, spring onions, and chili con queso). A blissful homage to Mexican food, FBB will have you pining for a trip to Mexico in no time.

THE ROGUE & VAGABOND
This Garrett Street craft beer bar offers by far the cheapest tacos in the city. Every Tuesday, chefs in The Rogue and Vagabond kitchen are put to work to keep up with the demand for $2 tacos. Despite the minuscule price tag, you shouldn't just expect slop in a tortilla — you can choose from vege, vegan, brisket, mince, chicken or popcorn shrimp.
Introducing Concrete Playground Trips
Book unique getaways and adventures dreamed up by our editors