Internet Kings The Inspired Unemployed Launch Their Zero-Sugar, Zero-Carb Beer in New Zealand
The lager that Ford jokes is "healthier than broccoli" has been a smash hit over the ditch — and now it's coming to our shores.
Instagram favourites The Inspired Unemployed are pretty used to bringing Aussies and Kiwis joy via their side-splitting satirical videos. From lockdown habits and fitness instructors to tradies and bouncers — Jack Steele and Matt Ford will take aspects of stereotypical Aussie culture, then flip the script to poke a bit of fun.
Last year the self-dubbed battlers launched a beer in collaboration with Victorian favourite, Torquay Beverage Company. But Kiwi fans of the duo had to hold out to taste the new offering – until this week.
Better Beer is a zero-carb, zero-sugar lager that clocks in at 87 calories per can, which Ford joked to Concrete Playground last year makes it "healthier than broccoli".
Explaining the decision to make Better Beer zero-carb, Steele said: "As loose as we can be at times, we're actually pretty healthy people. So we decided, let's make a beer that's healthier and still tastes great, one that doesn't make you feel heavy in the morning and rough around the edges."
"We've had a lot of opportunities to do bigger stuff and beer was on our mind for a while," he added. "But the thing is — when we start something, we don't want to start it and go half-hearted. We either make it the best thing ever or don't do it at all."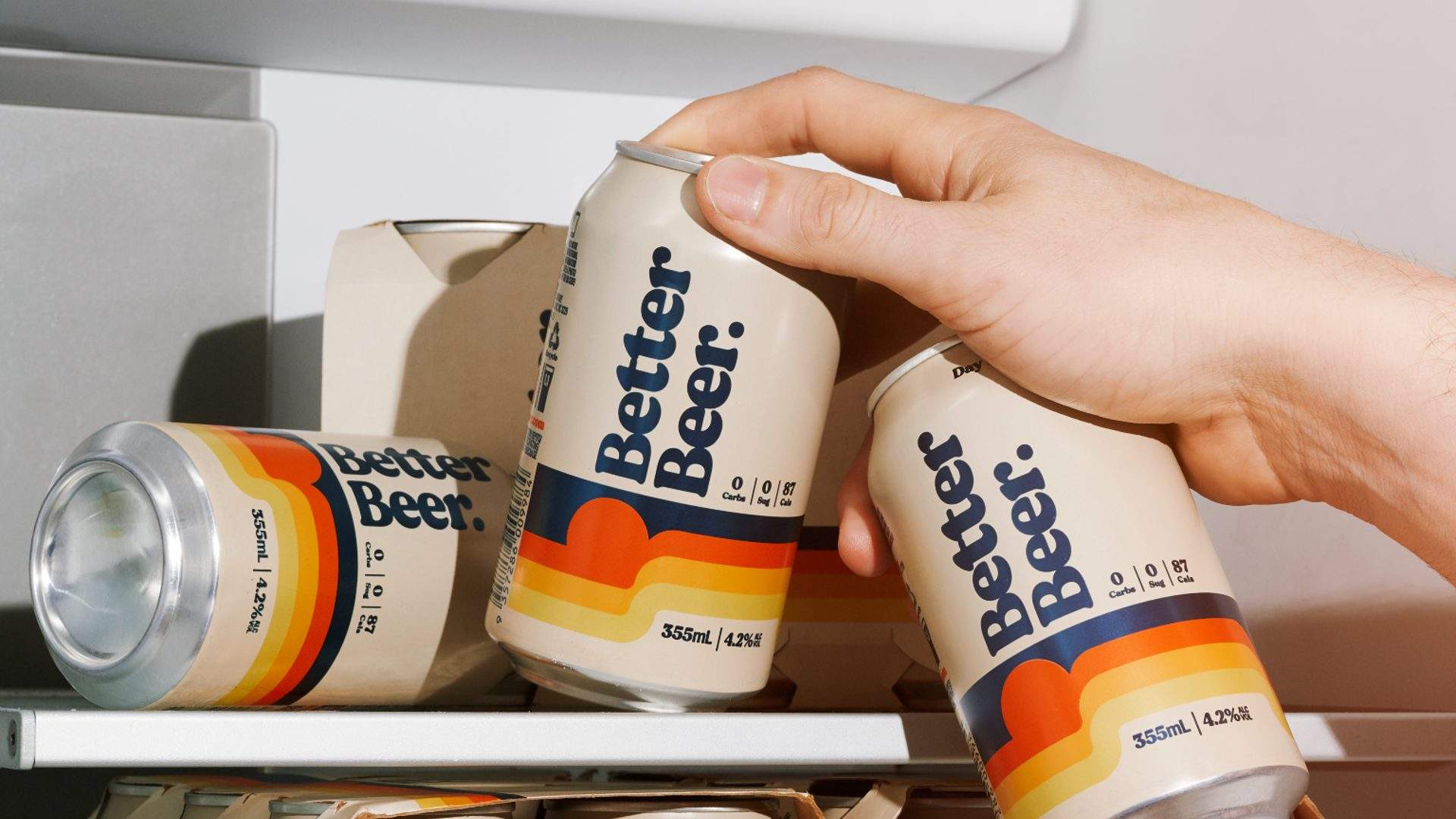 On social media, the pair of mates are all about hyperboles. But, that's far from the case in this instance — Better Beer is the product of 12 months of work, which included an (unintended) four-month stint here in New Zealand and COVID-friendly collaboration sessions with their business partner in crime, Torquay Beverage Company founder Nick Cogger.
"Nick was actually one of the first people to ever give us a job in this industry," Ford says. "He was one of the first people to reach out, he gave us a job to go to a music festival and..."
"...get drunk!" Steele jokes. The pair initially called Cogger for advice on the beer brand, before deciding to create Better Beer together. "And then next thing you know, here we are talking to you."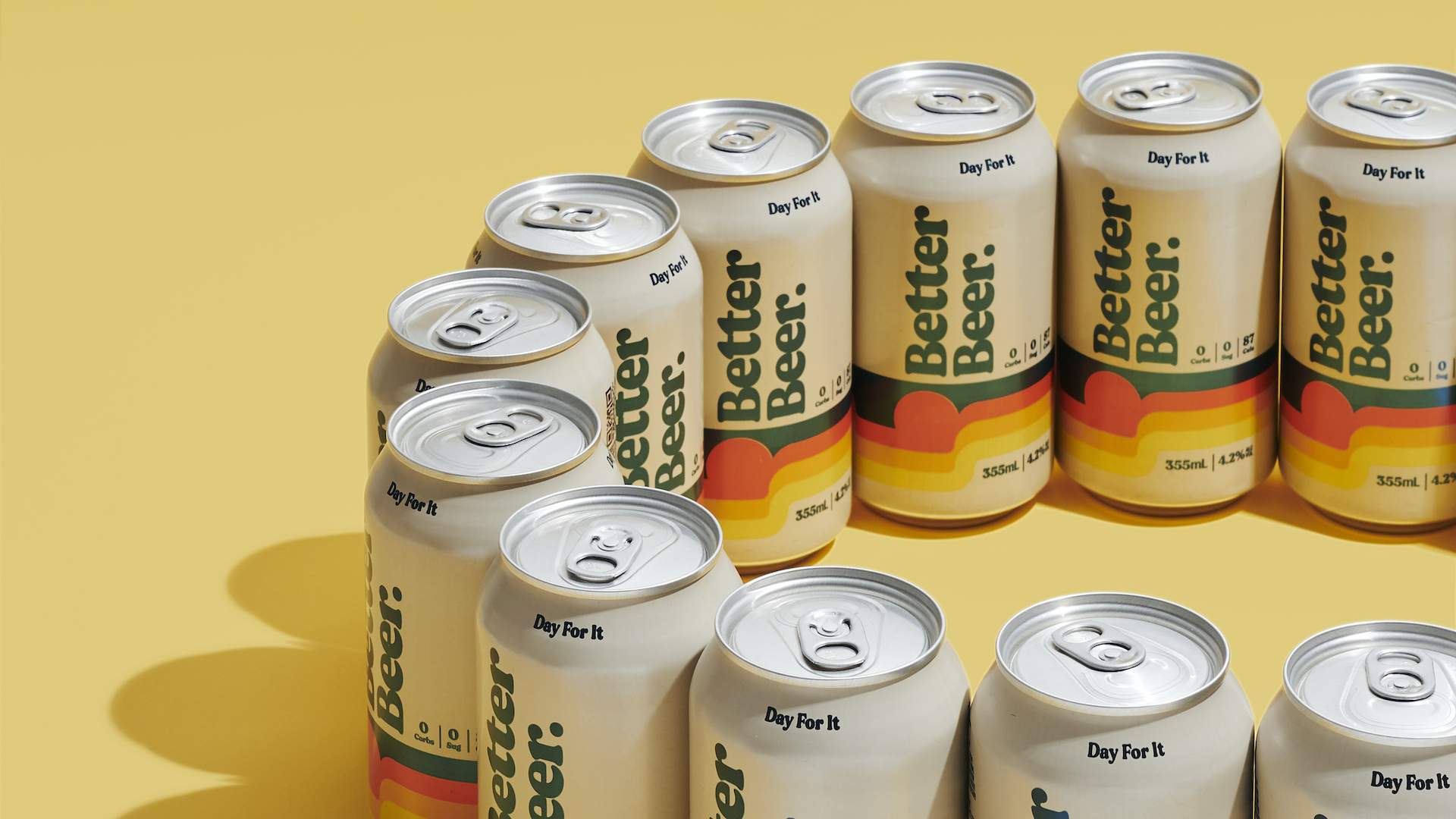 Come Friday, October 7, the duo are bringing a limited supply of Better Beer cases — 72, in fact — into Aotearoa, which they'll be distributing from a hole in the wall at a secret Auckland location. Fans need to pre-order online ahead of time to know where to seek them out on Friday afternoon — and by doing so, you might just win a double pass to the official launch party on Sunday, October 9.
The beer will then be available nationwide at supermarkets and liquor stores from Monday, October 24, setting you back $17.999 for a six-pack.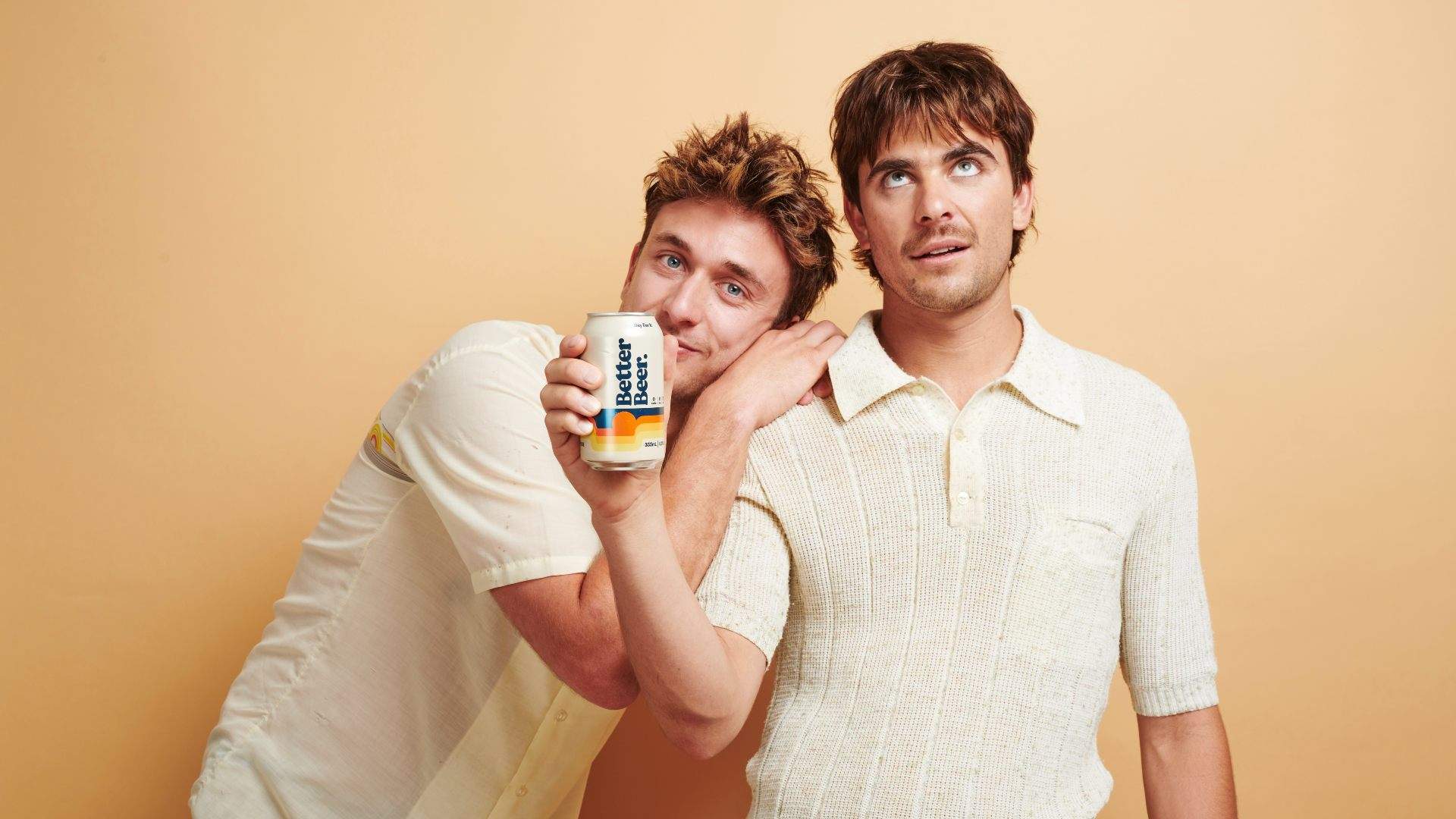 As for the taste, the boys have reportedly heard it described as "smooth like Michael Jackson" and "the breakfast of champions".
"All our mates have tasted it and they love it. Obviously, they're our mates, so you'd think they'd have to say that — but it was a genuine reaction!" Ford said.
Better Beer will launch in New Zealand on Friday, October 7 and will be available nationwide from Monday, October 24. Keep up to date with Better Beer via the website, and Jack Steele and Matt Ford via their Instagram page.
Introducing Concrete Playground Trips
Book unique getaways and adventures dreamed up by our editors