FOOD & DRINK
Kisa Is a New Wellington Pop-Up Serving Middle Eastern Cuisine
It arrives from the team behind Mr Go's and Ombra.
Found at Level 1, 60 Dixon Street, LTD. [Limited] is a concept event space, playing host to rolling pop-ups and other food and beverage experiences. It's already home to Auckland-born pay-as-you-feel dining concept Everybody Eats every Tuesday, and from Friday, March 19, it will host another new pop-up restaurant.
Kısa (meaning 'short' in Turkish) arrives from the team behind Mr Go's and Ombra. As well as celebrating cuisine from Turkey, this new pop-up spotlights dishes and ingredients from the wider Middle East, including Lebanon, Syria, Yemen and Israel. Owner Dean White describes the menu at Kisa as "short and distinctive," and says it is a continuation of the fast, casual dining found at Mr Go's. All plates are priced below $20. Head chef Jonny Taggart says he is excited to look beyond the westernised world of kebabs and showcasing more of the region's mouthwatering cuisine.
The menu is split between a selection of small mezze dishes and flat breads topped with meat, vegetables and herbs. Uncommon ingredients are dotted throughout, including zhug (green hot sauce), baharat (red spice blend) and pashmak (Iranian candy floss), making for an intriguing dining experience.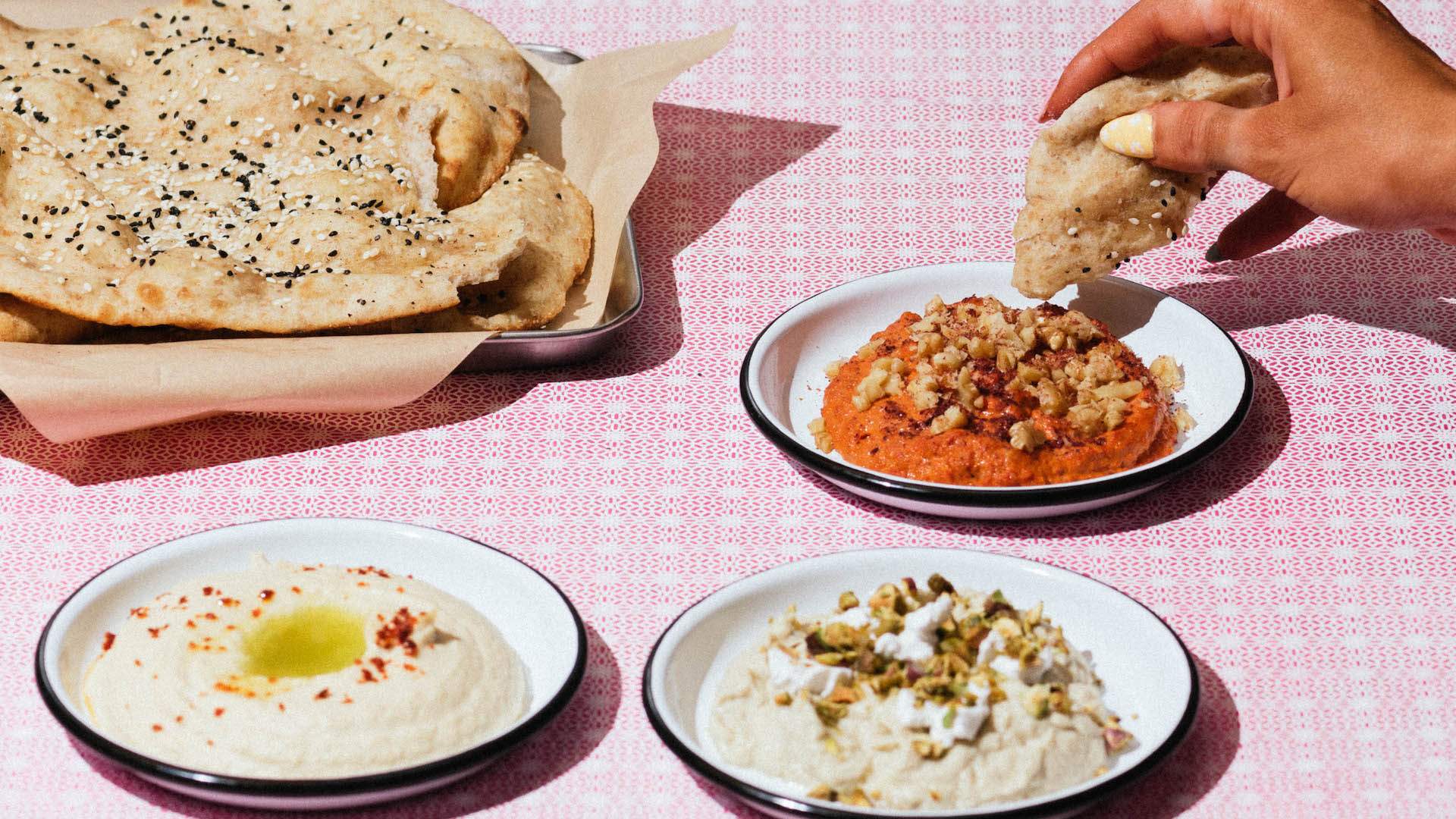 Make room on your table for hummus with Aleppo pepper; spiced and smoked moutabel eggplant dip; fried brussel sprouts; celeriac borek served 'shawarma style' in filo pastry with truffle yogurt; spiced lamb kofte and mini beef manti dumplings.
Turkey's popular lahmacun-style flat breads come served with headlining proteins like lamb mince, harrisa spiced goat and yogurt braised beef cheek. A spiced tomato version serves as the vegetarian option, while both vegan and gluten-free alternatives are also available.
To round off your dining experience you might opt for the baked candied pumpkin cheesecake with cinnamon crème fraîche, a frozen tahini and pistachio halva-style dessert with stone fruit or
a keşkül almond milk pudding.
Kisa will be open from Friday, March 19, 2021, and will operate every Wednesday to Saturday from 5.30–9.30pm until September 2021. The restaurant is taking bookings for 50 percent of the dining room, leaving the rest for walk-ins.
For more information about Kisa, visit ltdwgtn.nz.
Published on March 18, 2021 by Stephen Heard