Nutella's New Recipe Book Gives You 185 Ways to Enjoy the Chocolate-Hazelnut Spread
The hardback will teach you how to slather the chocolatey spread on white bread and create a three-layer cheesecake.
If your favourite Nutella recipe is to take a household tablespoon and dig straight in, then we don't blame you. The delicious hazelnut spread makes eating chocolate for breakfast an entirely acceptable concept. In fact, Nutella is so fondly-held across the globe that it's prompted its own dedicated festival, a toaster-shaped food truck and an honourary burger from the golden arches. Melbourne's obsession with the stuff even caused a country-wide shortage a few years ago.
Nutella lovers now have 185 new ways to enjoy the spread as the brand launches its very own recipe book. The hardback, titled 'Delicious Creations with Nutella', showcases a selection of recipes for every occasion, covering everyday breakfast and afternoon options to celebratory moments like Christmas and Valentine's Day.
The recipes inside were inspired by the creations of Aussie and Kiwi home cooks who have been making and sharing their ideas over the past 12 months. Within the book's 185 pages you can find simple no-frills recipes slathering the chocolatey spread on white bread through to more elaborate creations like three-layer cheesecakes, mille-feuille with chantilly mousse and choux pastries.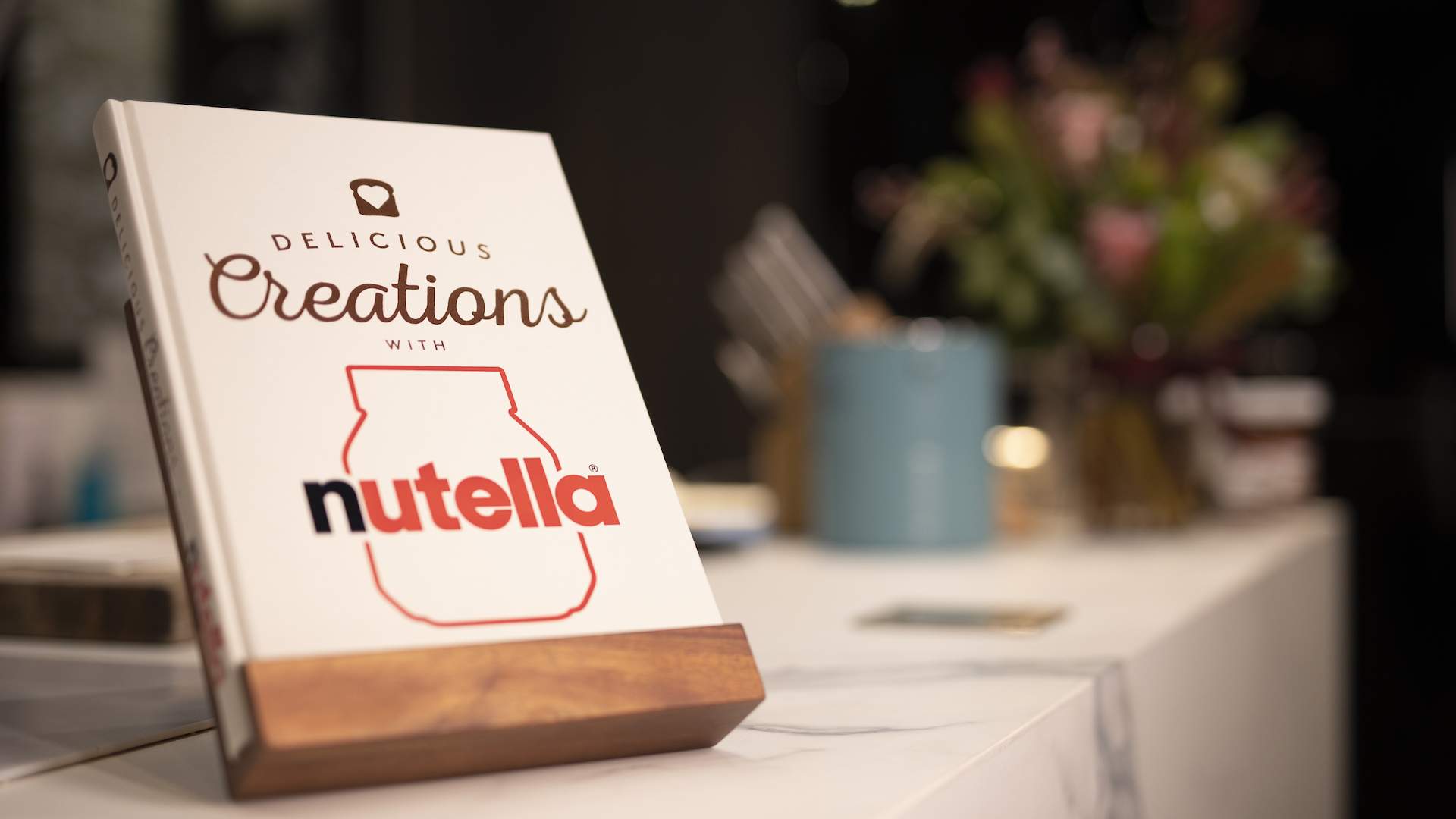 So how do you get your hands on one? Just 2000 copies of 'Delicious Creations with Nutella' are up for grabs between Australian and New Zealand. Until June 28, those who buy a specially-marked jar of Nutella and then enter online will be in the running to score their own copy.
Nutella is also bringing the recipes to life in a series of cooking classes around Australia. Cooking schools hosting classes in May and June include Sydney's VIVE Cooking School, Brisbane's Lumiere, Perth's The Little Italian School and Adelaide Chocolate School.
For more information about 'Delicious Creations with Nutella' and the brand's series of cooking classes, visit, nutella.com.