FOOD & DRINK
Six of Wellington's Sweetest Spots for When You're Craving a Sugar Fix
From grammable gateaux to next-level skillet brownies, satisfying your sweet tooth in Wellington is a piece of cake.
It's 3pm, your morning coffee has worn off and you're desperately in need of a pick-me-up to get through the afternoon. Sometimes the only answer is to have your cake and eat it too. Thankfully, when you've got sweets on the brain, Wellington has got the goods. From grammable gateaux to boujee brownies, here's some of the sweetest spots for a sugar hit.

When you are looking for a next-level sugar hit, Sweet Bakery and Cakery is your one-stop shop. Venture to the top of Cuba Street where you'll find this dreamy, pastel haven which channels the milk bars of yesteryear. The name says it all — this is the place for all things sweet. In fact, there's nary a savoury item in sight. Prepare to feel glazed as you drool over the delights on offer — triple decker cakes, brownies bulging with chocolate and cute cupcakes. You can even design your own milkshakes: pick a flavour, a sauce and mix in some sweeties (think Oreo chunks, Jaffas and Snickers bars) to create your ultimate shake. With endless combinations, you'll feel like a kid in a candy store.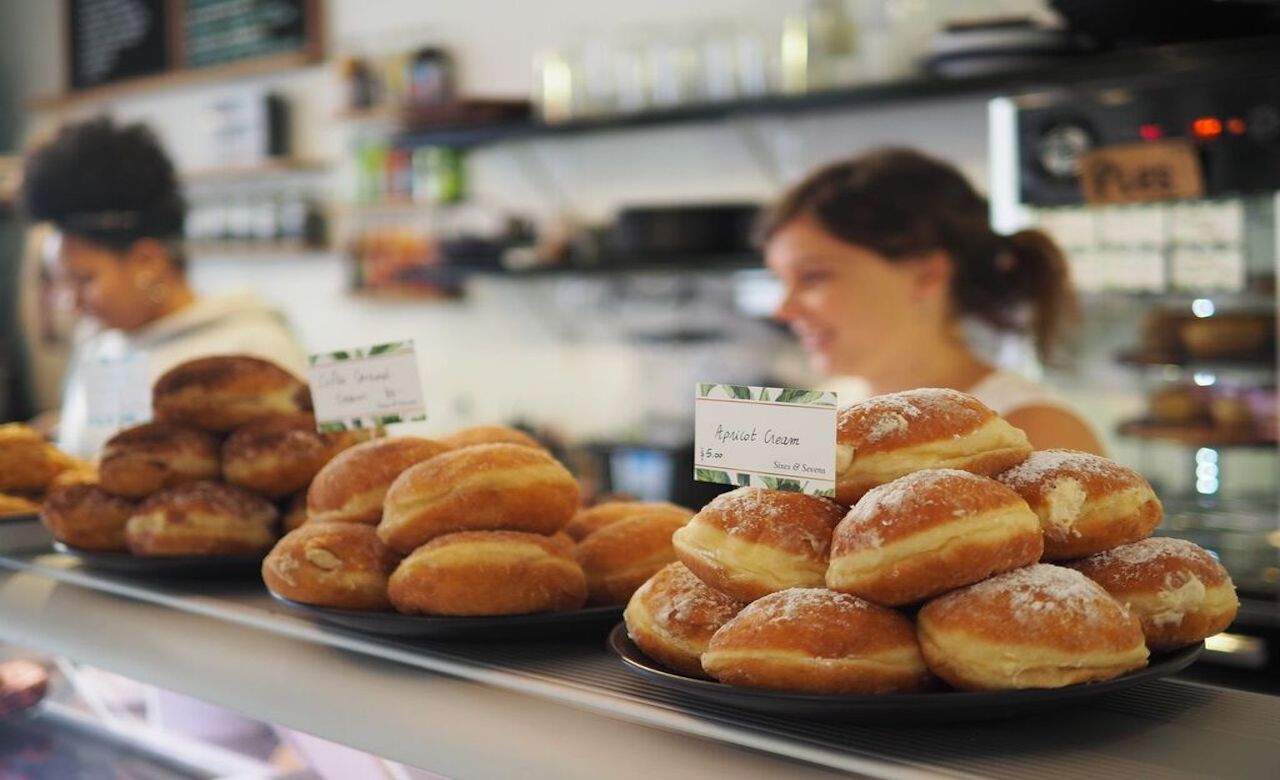 This cafe is quite easily missed, but once you've discovered it, you'll be thankful even if your waistline says otherwise. Step inside this cosy enclave off Taranaki Street and be greeted by chirpy staff and a counter overflowing with moreish treats. Feast your eyes on thick slabs of gooey caramel slice, decadent pies, cinnamon scrolls and brownies. Don't be surprised if the ridiculously good looking doughnuts call your name too. This buzzy hangout also makes a bang up brew and there's plenty of dairy-free and gluten-free treats to keep the crowds happy. Come for the cakes, stay for more cakes.

I don't know about you, but I can't go into Moore Wilson's without gliding past the bright cabinet of treats. So great is the lure of the cake cabinet, that I often forget the reason I went into the shop in the first place. Here you'll find the crème de la crème of Wellington's pastry purveyors. From elegant eclairs by French Can-Can to Bordeaux Bakery's famous cronuts, raw treats from Half Baked Catering Co and classic cream doughnuts from Arobake, Moore Wilson's scrumptious sweet selection takes the cake.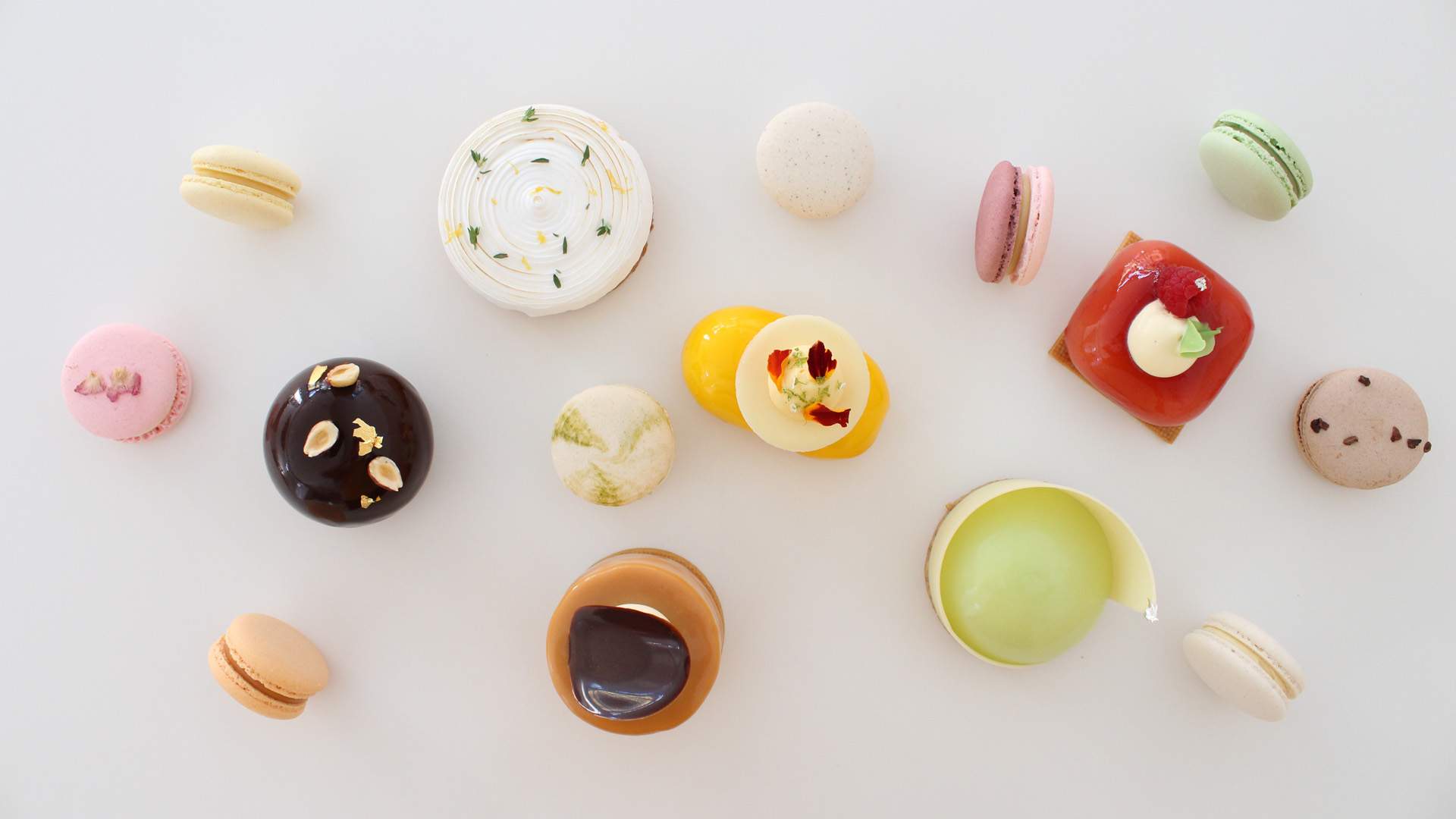 This Tory Street newcomer is fast becoming the darling of the Instagram crowd, thanks to its oh-so-pretty cakes and chic surrounds. A small, dedicated team, led by owners Mariah and Andrew Grace, turns out delicately crafted delights on the daily. Cleverly fusing French pastry techniques with Asian flavours, these little beauties are pleasing on the eye and the tastebuds. Among the crowd favourites are the lemon thyme meringue tarts, canelés and the colourful macarons, with exotic flavours like rose, matcha and passionfruit. Every season a new batch of dainty treats will be released, so there's plenty of reasons to keep going back for more.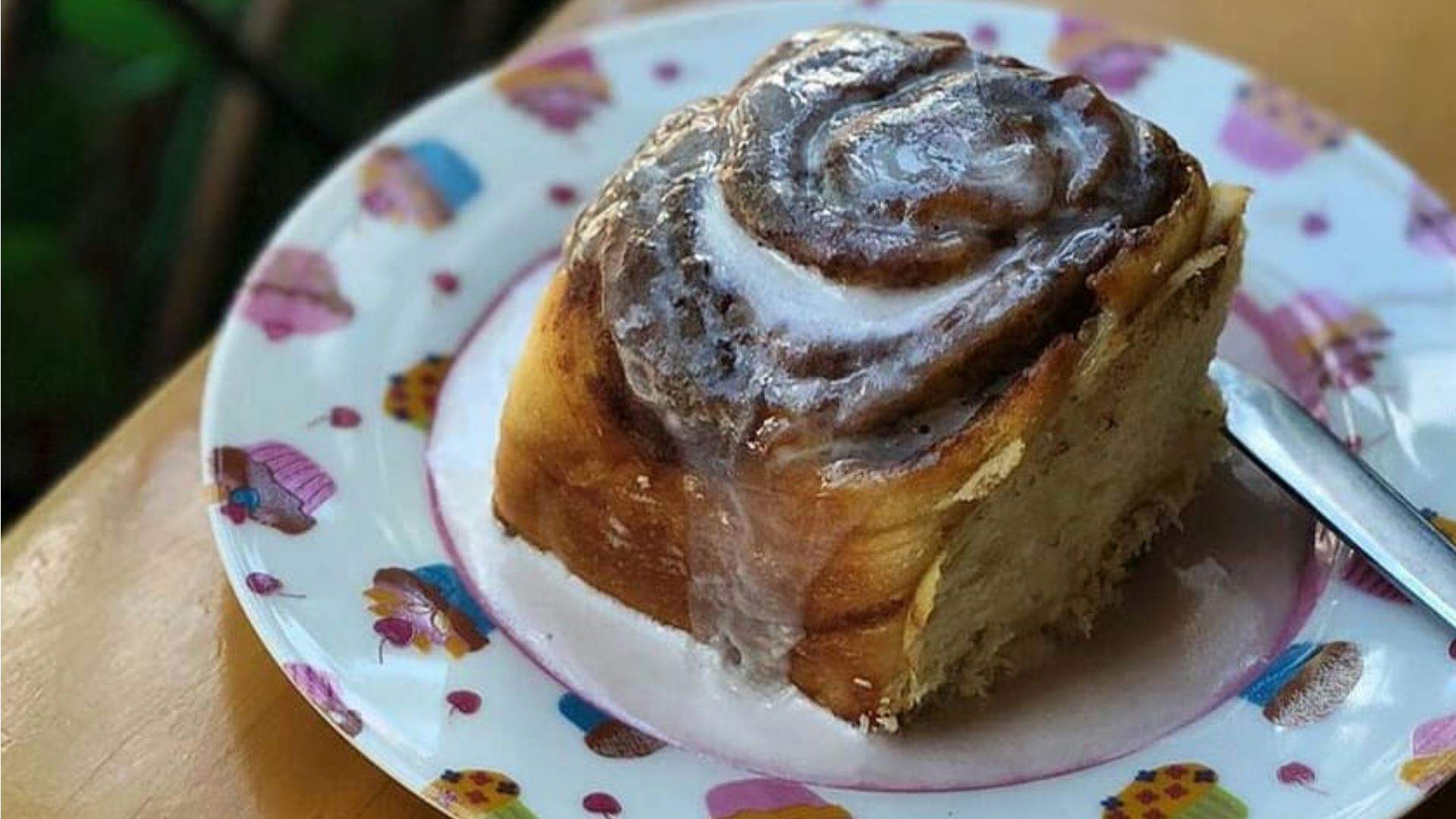 Forget what you think about vegan food. Sweet Release Cakes and Treats, Wellington's first all-vegan cafe, has proven that when it comes to cakes, vegan doesn't always mean wholesome. Boasting a devilishly good range of vegan baking, this dinky spot is seventh heaven for any cake lover. Stop by the cafe for a takeaway treat or find a perch and scoff your way through the sinful goods, including rich chocolate pies, deluxe thickshakes smothered with whipped coconut cream, peanut butter brownies and red velvet cake. This wicked lineup of vegan sweets and treats are sure to please even the most sceptical sweet tooth.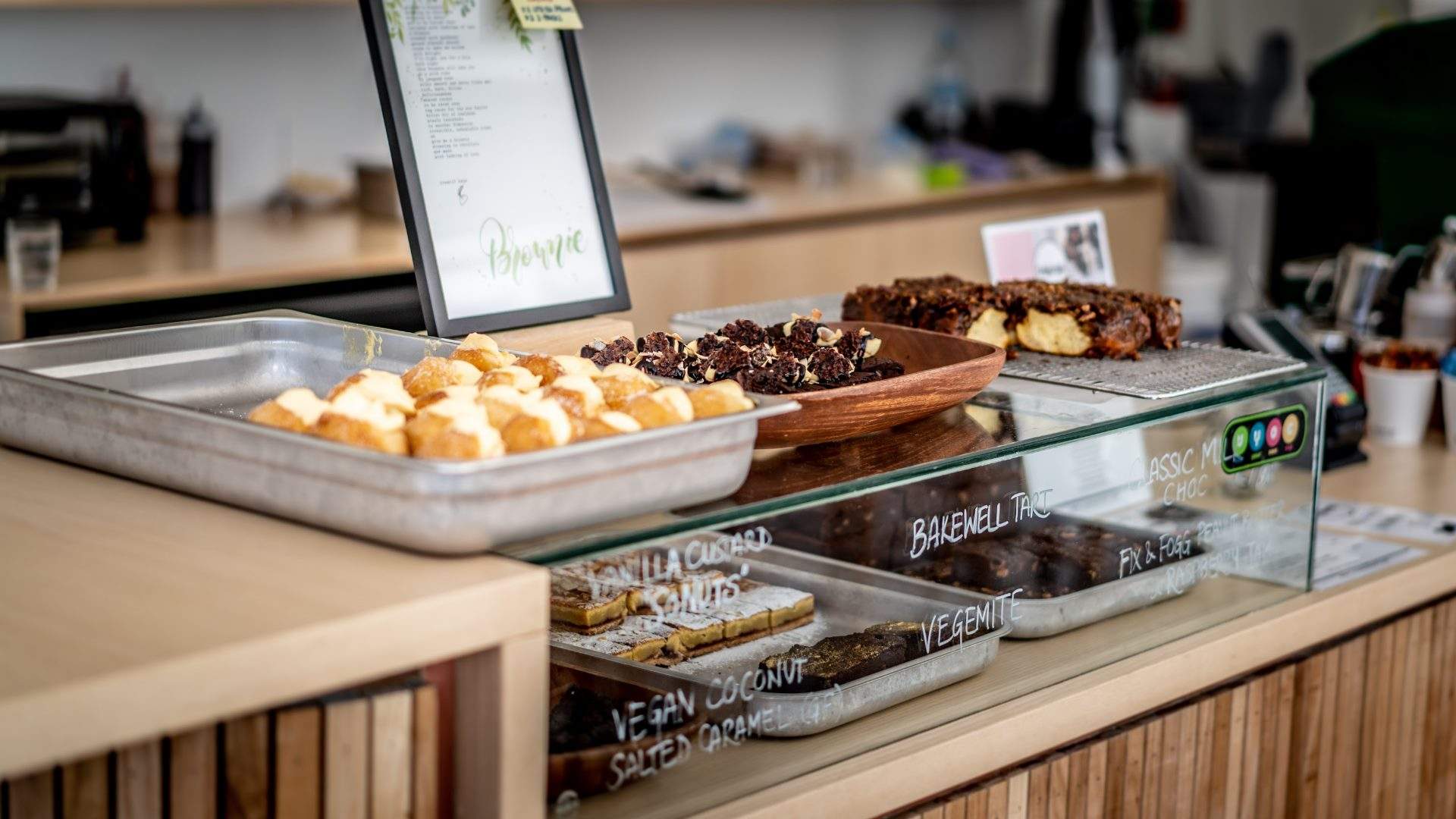 Tucked in a little loft above Dixon Street, Lashings is the brownie bar of your dreams. Here you can find classic brownie flavours like milk chocolate and peanut butter, as well as an unusually delicious Vegemite brownie. Trust us on this one. Swing by on the weekend to get your paws on limited edition numbers, like banoffee or Pineapple Lumps. You can choose to have your brownie au naturel, or get a little bit extra by having it warmed up and smothered in ice cream, sauces and toppings. Need a break from brownies? Keep an eye out for the Saturday 'SoNut' special — sourdough doughnuts in mouthwatering flavours. These babies sell like hot cakes so get in quick smart. If you're looking for the ultimate sweet tooth challenge, ask about the Boujee Brunch brownie — a skillet filled with brownies, peanut butter, ice cream, candied bacon, fudge and pretzel pieces. Defeat this brownie beast and you'll become a Lashings Hall of Famer.
Published on July 23, 2019 by Catherine Reisima