FOOD & DRINK
Ten $10 CBD Lunches to Get You Through Until Pay Day
Ten tasty Wellington lunch spots for those on a budget.
Ten $10 CBD Lunches to Get You Through Until Pay Day
Ten tasty Wellington lunch spots for those on a budget.
---
Forget your lunch? There are plenty of ways to grab a bite during the working week without getting stung by the price or compromising on taste. There's something for everyone, whether it's traditional Vietnamese, a hit of satay, a classic slice, or a good ol' filled roll. We've found ten tasty Wellington lunch spots for those on a budget.


A bustling restaurant any time of the day, Little Penang is the perfect spot to assemble at lunch. The combination of cheap Malaysian food and a buzzing atmosphere make for a great lunch (if you want to tune out to the sound of chitter chatter). You'll spend $8.90 for a basic nasi lemak, which is a traditional rice dish cooked in coconut milk. If you're feeling flush add the curry on the side for an extra $3. And if curry is more your thing, grab the roti with curry, which is sure to warm you up on one of the many windy Welly days.
40 Dixon Street.


Feel like pizza for lunch? During the week you may not be inclined to buy an entire pizza and chow down in front of your colleagues. Meaning Tommy Millions' pizza by the slice is a convenient, cheap and cheesy option. From $5 per slice, grab two slices of pizza and you're within budget. Or grab two for one margherita slices Monday to Friday from the Courtenay Place store. Located in three spots across the city, you can rest easy knowing there's pizza nearby.
Corner Courtenay and Taranaki Streets // Corner Featherston and Johnston Streets // Press Hall, 78 Willis Street.


For a healthier lunch option head to Where's Charlie, a popular Vietnamese spot offering fresh, delicious and quick dishes. Grab the banh mi, a traditional fresh roll filled with fresh salad ingredients and your choice of barbecue pork, lemongrass chilli chicken, lemongrass beef or marinated tofu. At a reasonable $7.50 for a medium size or $9 for large, enough to satisfy for the rest of the working day. There are three Where's Charlie's across Wellington with another two stores opening soon.
108 Lambton Quay // 130A Featherston Street // 153/157 Willis Street.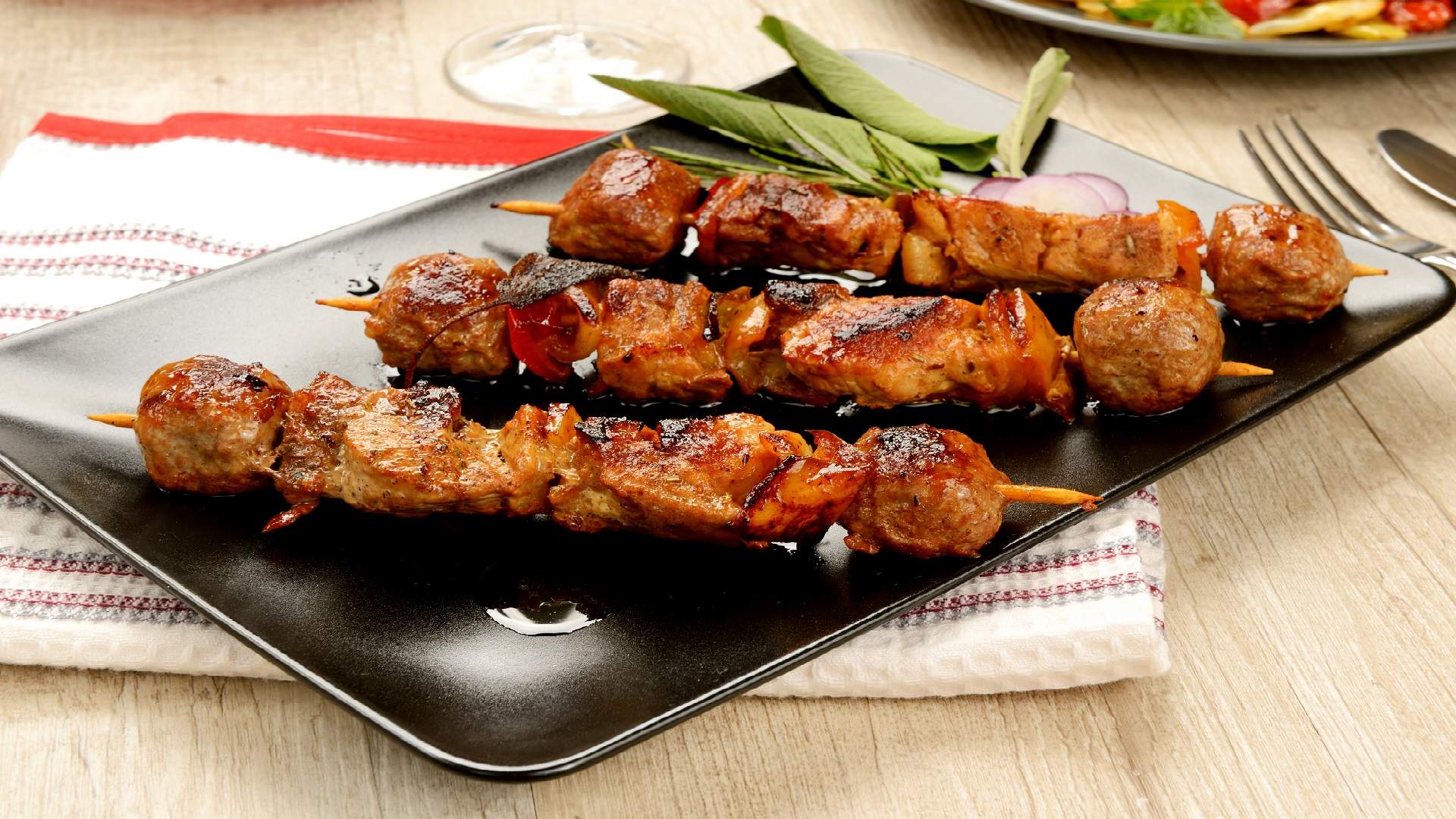 Who doesn't love a good midweek satay? All you peanut lovers should visit R&S Satay Noodle House. Grab yourself a satay chicken burger. The sauce is the true hero of this understated burger and it comes in at a very cheap $6. If a more traditional satay dish is preferred, at $5.50 you'll get rice topped with satay sauce. Beware, this dish is smaller portion size, so if you can afford to go over budget by $2, the combination satay is a 'more-filling' lunch option.
148 Cuba Street.


A great option if you're a daily lunch buyer but want to save your pennies. Chef's Palette is your salad specialist, noodle salads with your choice of meat or a leafy green salad for under $10. Incredibly good value for money, head here if you want a healthy, filling and very cheap lunch.
2 Woodward Street // 100 Willis Street. 


Sushi is an easy option when you cannot decide what to have for lunch and TJ Katsu is your spot. Japanese cuisine at a reasonable price. Choose your own sushi from the counter, or grab a $10.90 fried katsu, teriyaki katsu or a donburi. With both vegetarian and meat options, it's a good spot to go with work mates where everyone will enjoy, no matter your budget.
11 Courtenay Place // 109 Willis Street.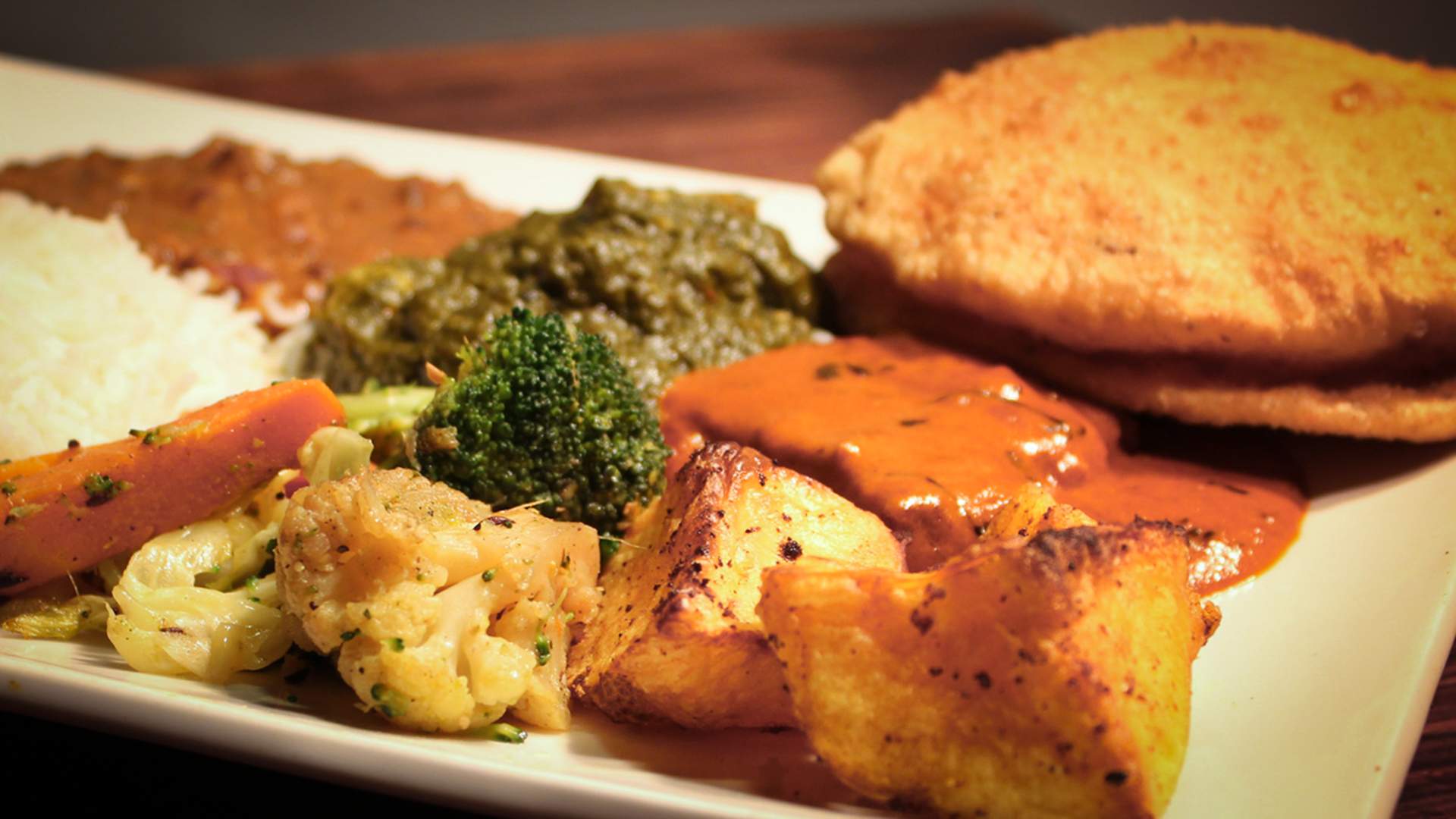 Higher Taste Hare Krishna restaurant serves wholesome vegetarian and vegan dishes, with a selection of under $10 dishes. You will be welcomed into a friendly and warm environment by the staff. Choose a heartwarming tofu or noodle soup, or lasagne both $7.50. For a taste of Bombay Street food, try the Pav Bahji. A spicy veggie and tomato gravy sauce dish served with bread for a $9.90.
Old Bank Arcade, Corner Customs-house Quay and Hunter Street.


A modern take on the traditional bao we all love, Bao Boy is the place to be. Grab an Incredibao for $6, a freshly steamed bun filled with crackling, free range pork and Asian slaw. You are getting a whole lot of flavor for the value of these buns. If pork ain't your thing, there is a Vegetabao (vegetarian as the name suggestes), Unbelievabao (chicken) or a Breaking Bao (bacon filled goodness). If a Bao isn't big enough for you, grab a healthy tofu budha bowl for $10.
29B College Street // Press Hall, 74 Willis Street.


COZY CAKE SHOP
For your classic Kiwi bakery lunch, head to Cozy Cake Shop. A popular spot among locals, with a wide variety of filled rolls, rice paper rolls, sushi, savoury pies and deep-fried delights. Everything is under $6, so you could grab a chicken roll and treat yourself to a delicious cream filled doughnut. Not for the health conscious but the perfect midweek treat.
101 Manners St.


If you can't decide where to go for lunch or you're with a group of people, head to Capital Market. Bustling at lunchtime, the many food stalls with varying cuisines means there is something for everyone. Grab a bao from Oriental Blues, comforting bowl of noodles from Noodle Man, meat and salad from Smokin' Hot BBQ & Grill or a Miss Kangsta nourishing bowl. A range of prices with options for those on a budget and those wanting to splash out.
151 Willis Street.

Published on August 21, 2018 by Aimee Dykstra