FOOD & DRINK
The Five Best Craft Beer Bars in Wellington
Where to enjoy a cold one, a hoppy one and a sour one in New Zealand's craft beer capital.
The Five Best Craft Beer Bars in Wellington
Where to enjoy a cold one, a hoppy one and a sour one in New Zealand's craft beer capital.
---
The thought of a cold beer at the end of a long week is enough to keep you powering through on a Friday. Wellington's reputation for being the epicentre of New Zealand's craft beer universe is well-documented and proven. But if you're looking for the best drops, where do you go?
A good craft beer bar is worth searching for. It's a little haven, your local spot for meeting friends, trying new things and feeling like part of the community. Knowledgeable bar staff who have the knack for recommending you a good beer are always a plus. This is especially true as beers are getting more and more experimental and interesting, and it gets harder to know what you're going to get based on the name on the tap (beer can art is the record sleeve art of the 2000s, surely).
But when you do get it right, it's bliss. A good pint with your mates on a Friday can feel restorative. This has got to be the golden age of craft beer in Wellington and you're here to drink your way through it — responsibly.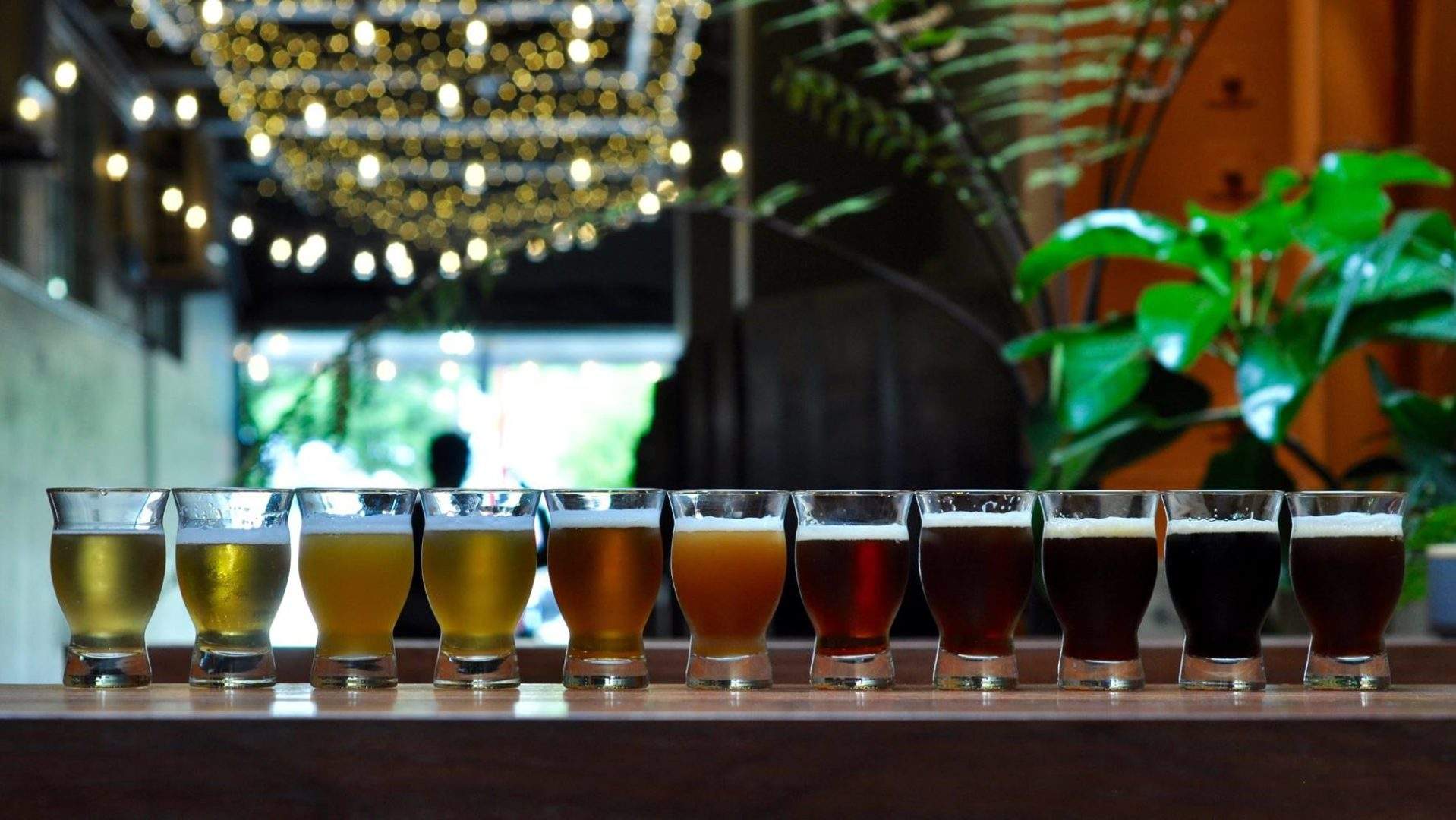 This ex-boxing gym opened its doors in late 2016, bringing the brewery into the restaurant and basically starting a brewery-to-table approach in Wellington. The home of Choice Bros, head brewer Kerry Gray is experimental and interested in all manner of brews. The tap lineup isn't as extensive as other bars on this list, but the selection always has a wide range of styles and an interesting skew — peanut butter and jelly beer, anyone? Add to this the excellent bar food menu and the fact that you can order a beer at breakfast, and we're on there.
Brews to try: Reet Petite, Strung Out on Lasers, FASHION.
62 Ghuznee Street, Te Aro.


These guys basically kickstarted the craft craze back in 2011 or something. They've always been a step ahead of the curve, operating a crazy setup in an old garage on Aro Street, before setting up their insane Wild Workshop on Marion Street and making wine. Wild indeed. You can sip the finest, most interesting work at the taproom at 91 Aro. With a staggering 18 taps and two cask lines, you can taste the freshest brews and get the chance to try secret cellar brews and the more experimental stuff. Plus they have Proper crisps which we respect.
Brews to try: Pernicious Yuzu Weed, Cereal Milk Stout, Garagista, Moore Wilsons Centennial Ale.
91 Aro Street, Aro Valley.

Always a classic. The loveable Rogue has been pulling pints for years for the happy punters chilling out on beanbags in the summertime, or watching the always excellent bands who frequent its stage. It's a bar that has nailed every season — cosy in winter and lovely in summer. It's a freehouse so you'll always be able to find an interesting brew from around the country. Taco Tuesday is always a good time, or roll through on a Friday to see who's playing.
Brews to try: Lucky Kernel White Beers Cant Jump(LBQ X Northend), Deep Creek Breakfast Stout, Hawkes Bay Brewery Ginger Fusion. 
18 Garrett Street, Te Aro.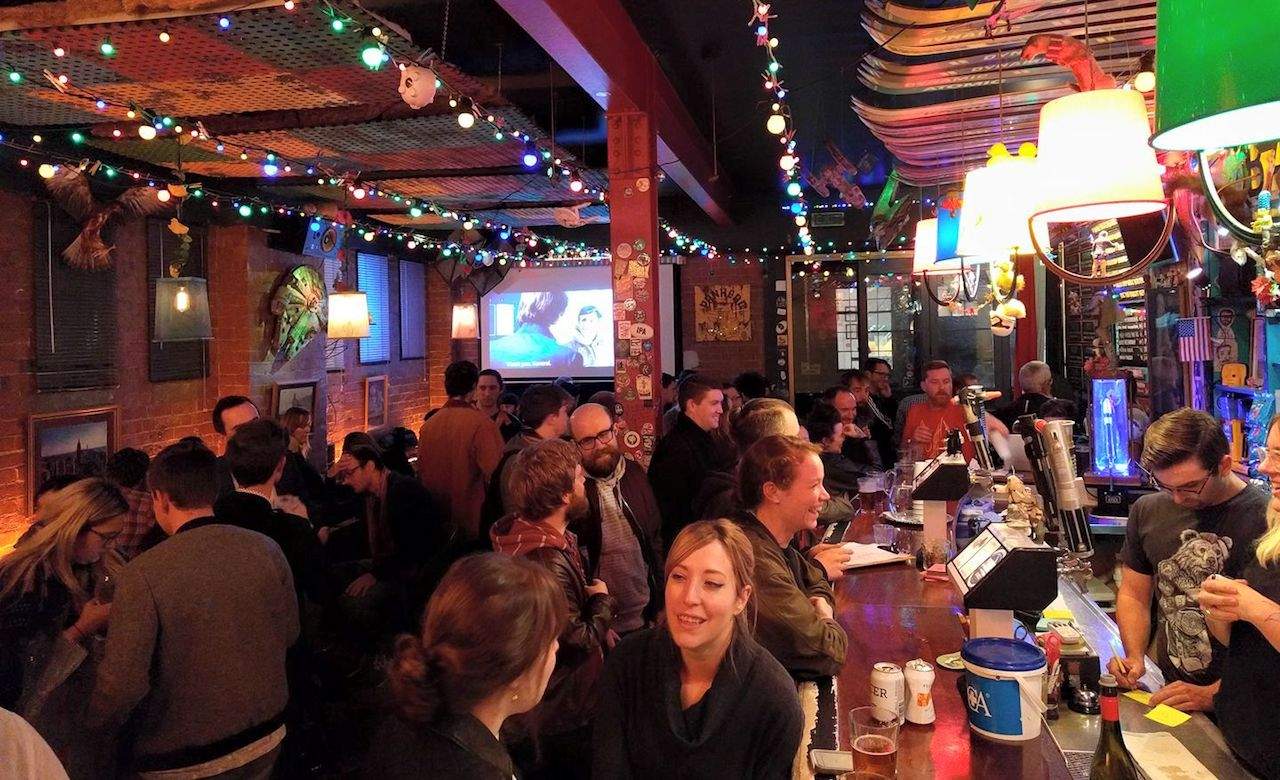 Okay, this place is its own little neighbourhood. Come any night and it'll be busy. Proprietor Sean Golding totally read what was needed in the Hannah's Laneway area a few years ago — great beers and wines, big enamel bowls of chips, toasties, Pizza Pomodoro from across the way. We're not overly verbose about this place because it's truly that good — you just have to go for yourself. The bar staff are awesome people, it's always warm/busy/fun. What more could you want?
Brews to try: literally any.
Hannah's Laneway, Te Aro.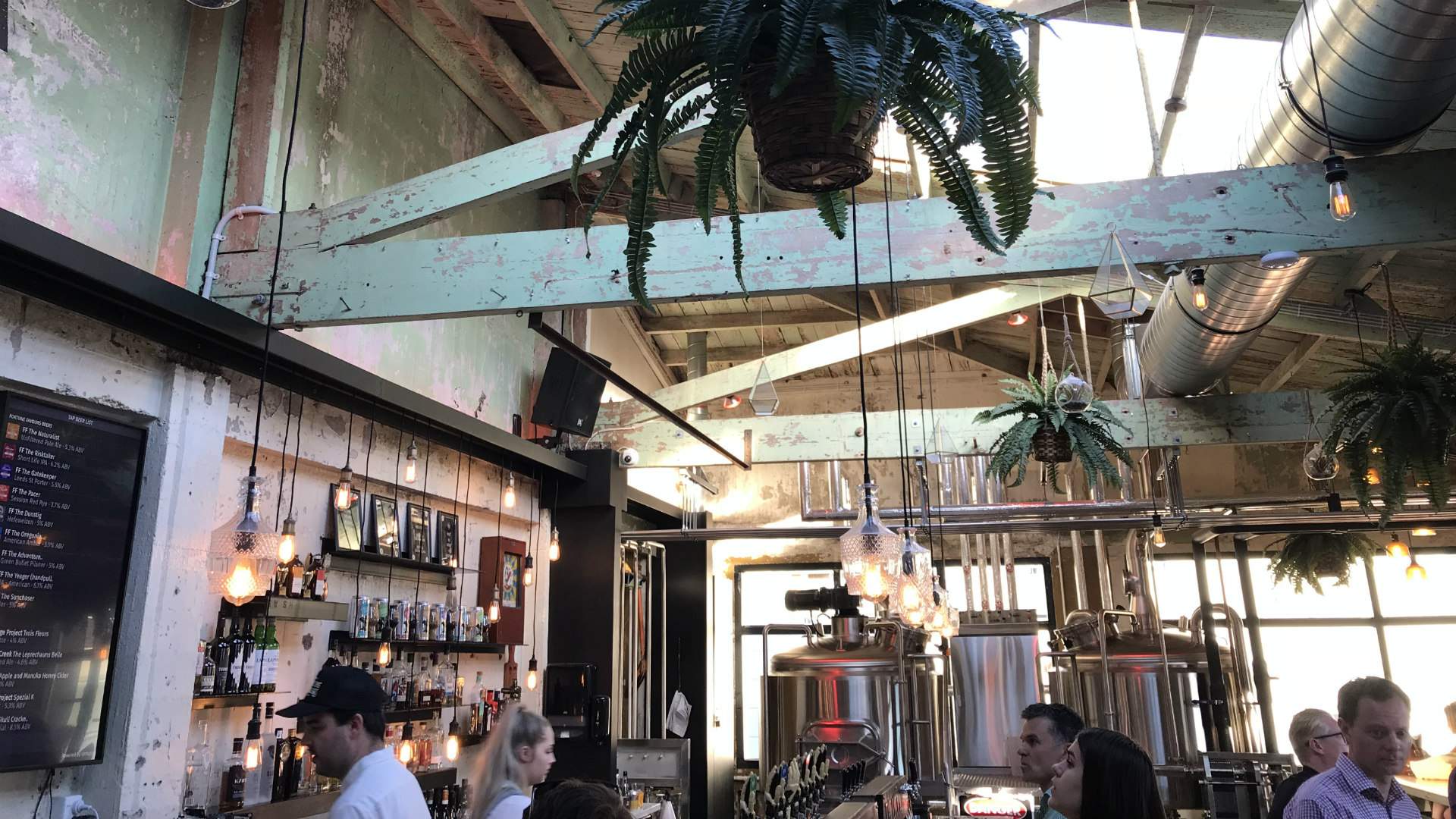 Shannon Thorpe literally stamped the Fortune Favours logo on the crumbling paintwork on the side of the building and gutted it to realise his ideal brewery. The expansive bar is the home to Fortune Favours' range of great beers, and the brewing equipment is fully functional and set up in the space. Also — and this is key — the menu revolves around bread, meat and cheese. Not so good if you get tummy troubles, but oh so good in the dead of winter. Or high summer. Anytime, really.
Brews to try: The Naturalist, The Oregonian.
7 Leeds Street, Te Aro.

Published on June 25, 2018 by Lauren Harrigan