FOOD & DRINK
The Best Places to Buy Next-Level Cheese in Wellington
Cheese boards at the ready — these traders specialise in some of the best and smelliest fromage in the city.
The Best Places to Buy Next-Level Cheese in Wellington
Cheese boards at the ready — these traders specialise in some of the best and smelliest fromage in the city.
We don't mean to be cheesy, but we've got it really good in our capital. With our beer and wine we are spoiled for choice — but you know what pairs really well with all of those? Cheese, that beautiful, versatile, addictive substance. So for you lacto-fanatics, we have a list of cheeses so gouda, you'll say edamn.


Nestled in Thordon's Woolstore, Le Marché, serves as welcome respite from your weekend shopping. Start your visit with an indulgent lunch at the cafe whilst getting some inspiration from the menu. Next, you're going need the proper ingredients, so just pop next door to the deli and let your imagination run wild. Truly. Le Marché Français, The French Market, is an apt name for this spot, as the deli offers the largest range of French and European imported cheeses in Wellington. The selection ranges from traditional soft blue cheeses of Auvergne to the intense hard pastes of Rhone-Alpes. To top it all off the deli is brimming with special confits, relishes, chocolate and fresh sourdoughs, making for a perfect in-home voyage of France.


This pearl of Petone is known internationally for its food and contribution to Italian cuisine. Owner Antonio Cacace says the most important thing to his restaurant's achievements is its access to high quality ingredients. So it's no wonder La Bella has some of the best available goods in its deli and market. In the deli counter they stock both a generous amount of Italian cheeses and an exclusive list of European cheeses. As your eyes scan across the gorgonzola, mozzarella and pecorino, any pasta lover will inevitably drawn toward shelf of parmigiana reggiano. In particular the pride of La Bella is the Vacche Rosse, which comes from the smaller red cows found in the Dolomite Alps. These cheese is well known for its impeccable mix of umami, sweetness, and moreishness, all it needs is for you to pair it with fresh tomato, basil and pasta.


C'EST CHEESE, RIMUTAKA HILL
If you're on way for a wine-weekend in Martinborough, you better make sure you're stocked up with all of the important supplies. It's almost as if by some divine plan the perfect little cheese makers sits exactly at the turnoff for the winetopia town. Be sure to pop in as C'est Cheese is stocked with house-made organic wheels that'll get you on the road again. Trust us though, you won't want to rush this visit. The shelves are stacked high of perfect platter pieces, so take your time and take a break in the cafe with a cheesy themed menu. Whilst enjoying the food, you can watch the in-house washing and brining process which will surely give you some cheesy entertainment. Now, you're ready to do some serious cheese shopping. Be sure to ask for their advice as they have amazing service, with the awards to back it up. We recommend the local Remutaka Italian herb and the Kaitoke blue as it stands for everything C'est owner Paul Broughton strives for — celebrating local produce. Currently, C'est is washing its rinds with local pinot noir, as well as using local organic dairy farms. Thei service and cheese will have us driving back over the hill for more.

A gem on Petone's Jackson Street, The Dutch Shop is an established local favourite. With its famous Dutch sweets, snacks and hospitality, it's a second home to many European and Kiwi residents. However, the massive cheese cabinet is undoubtedly the star of the show taking up one third of the store. This cabinet is absolutely packed with every European cheese you could imagine, and some you'll never expect. The crowd favourite is of course the sweet, nutty and hole-y Maasdam, which gets weekly visits from its devoted followers. However, it's hard to not be enticed by the intense colours of the lavender, wasabi, pesto and tricolour marbled cheeses, all of which are as delicious as they are unique. The service is impeccable and they're willing to accomodate whether you want a taste, a slice or a full wheel. You'll come for the cheese and stay for the conversation and free coffee and biscuits.


Whilst renowned for their little cafe and chocolate cake, there are many reasons to hail the Zany Zeus. With organic and handmade being its motto, they are a household pantry name for a reason. It began as a brother-sister duo aiming to recreate their family's favourite Cypriot-style halloumi. Years later, they are running a large factory operation and yet still maintain family kitchen atmosphere. Conveniently everything is packaged and priced individually by weight, so there's something for every wallet and palate. First, grab the halloumi as it's an absolute essential for any summertime barbeque. Next, take your pick from the traditional, mint or zingy chilli fetas. Finally, pick up the smoked brinza, which its rich flavour coming from being lightly smoked in Manuka shavings. Now, you have the perfect little cheeses for your pantry or platter. Yet the selection doesn't stop there, with a beautiful paneer and super soft mascarpone, cream cheese and ricotta available.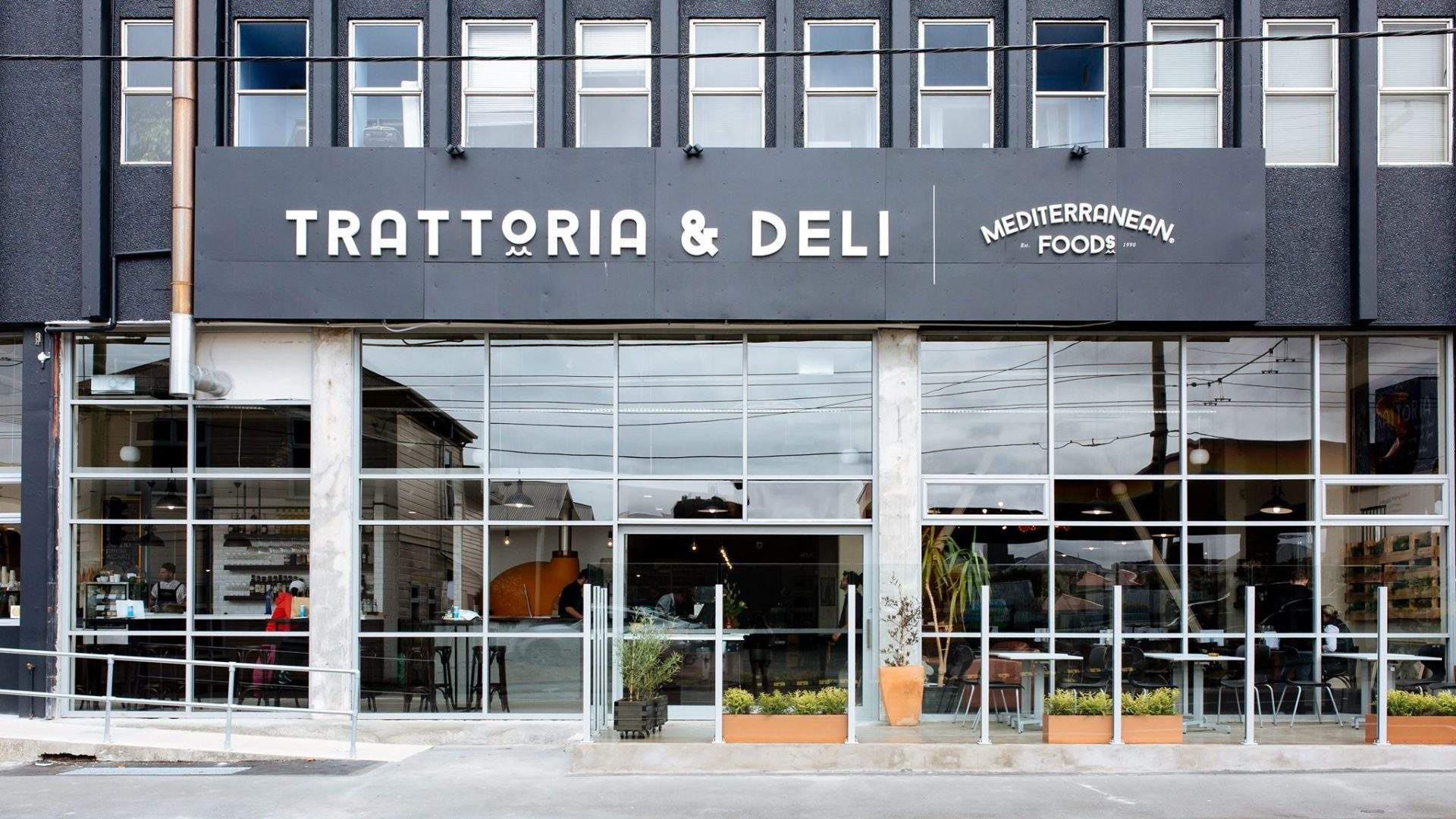 Situated on the opposite end of town, Mediterranean Food Warehouse serves as a convenient specialist spot for that after work purchase. Whether you're looking for comfort food or trying to impress a date, the beauty of the Med is their broad range in styles and price. If you've found something you like in the spots above, you're likely to also find it here.
Published on September 30, 2019 by Lesley Wild