Where to Find the Best Fried Chicken in Wellington for 2023
Make no bones about it, this is the good stuff.
Whether it's coated in a fiery spicy sauce or drizzled in maple syrup atop a bed of waffles, there's no denying that fried chicken is, simply put, bloody amazing. A real feast fit for any occasion, there are plenty of spots around the city that crank out sublime chicken of the fried variety. Here are just eight of the best fried chicken spots in Wellington to get you started.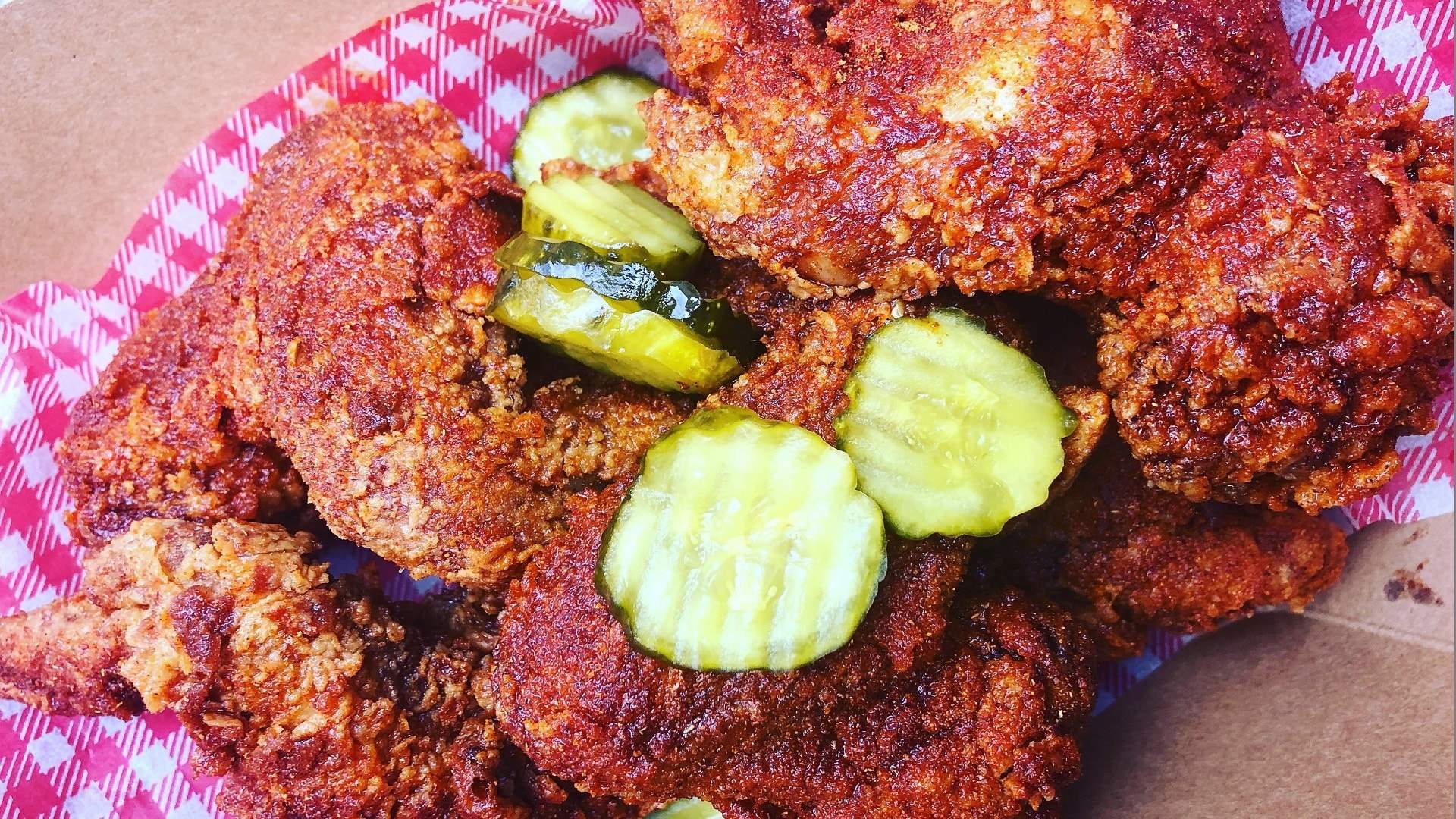 SOUL SHACK, TE ARO
One of Wellington's best fried chicken joints, Soul Shack has a story is one of pure, dogged determination. Having started out in Porirua, the Shack moved into Te Aro's Courtyard in 2018 to much fanfare, and not even the site's sudden closure could knock the sail out of the team's winds.
The tram then started dishing out their Nashville fried chicken from a pop-up in Hannah's Laneway, until it found its new home on Victoria Street in Te Aro. And we are grateful for such determination. Because this fried bird is next level. You can choose from either a three-wings-and-chips combo or its classic sando (burger), selecting from four different levels of spice. Just be warned though, its top-tier spice level isn't for the faint-hearted.
LUCKY, TE ARO
Occupying its iconic spot on the corner of Courtenay Place and Taranaki Street, Lucky is as beloved as its sister outlet, Tommy Millions. With a hardworking team cranking out sensational burgers and other fried goods until the wee hours of the morning, they claim a well-earned spot in the hearts of Wellingtonians.
The compact but tantalising menu boasts combinations of fried chicken, haloumi, honey, slaw and more. Grab its chicken poppers or fries with gravy for the complete experience, and if you're feeling extra cheeky, maybe grab a Tommy Millions slice to go from next door.
LEROY'S, WELLINGTON CENTRAL
There are still many Wellingtonians who have never heard of Leroy's (let alone know where it's hidden), which is a darned shame because it whips up some of Wellington's best fried chicken.
Plimmer Steps is where it's at, and the vibes here are as fresh and funky as the Fire Bird chicken on offer. Grab a one, three or five piece option, with a selection of two sides and your choice of seasoning (go on, get the sriracha mayo).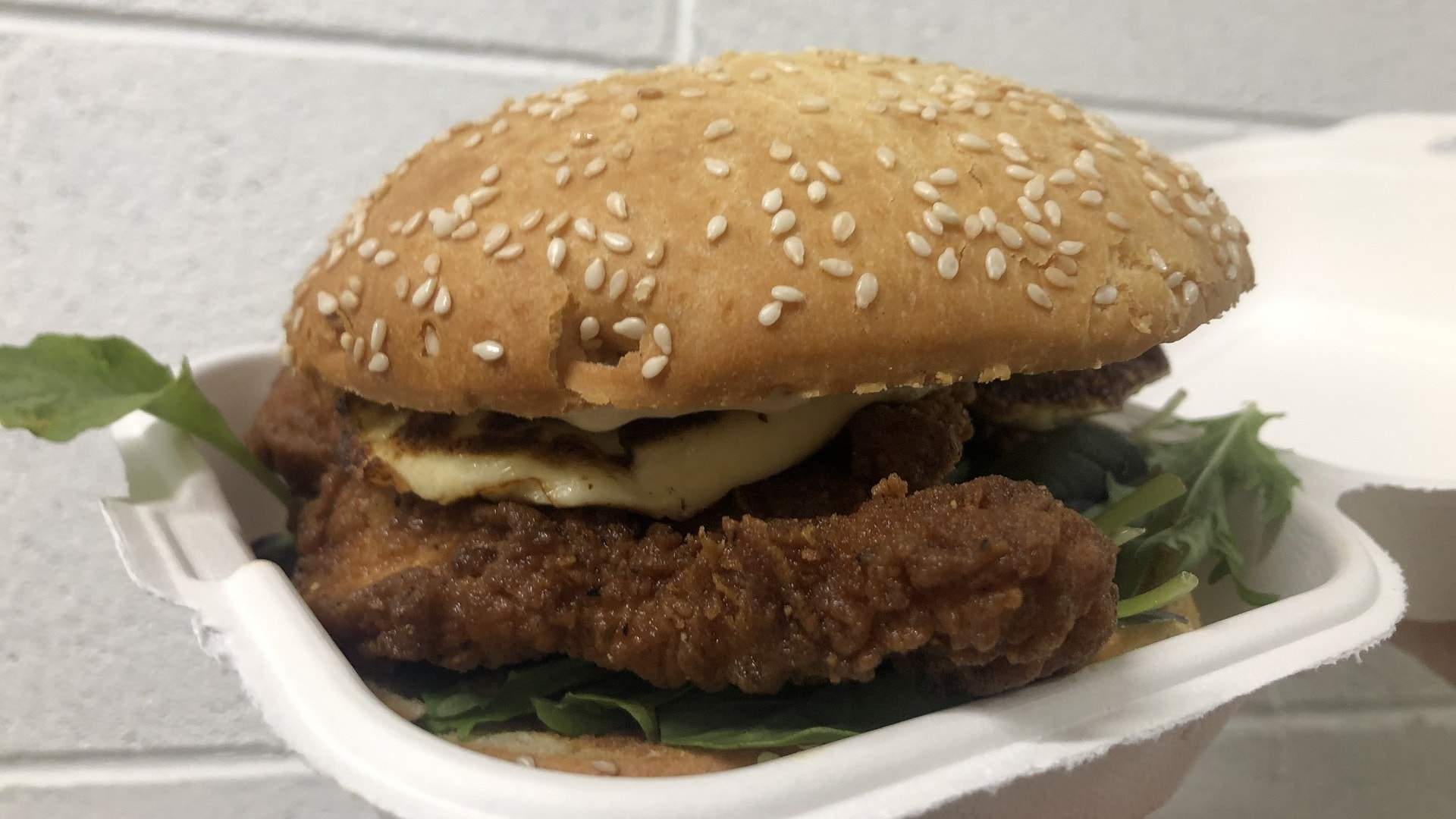 SOUVLAKI AT ACROPOLIS, STRATHMORE PARK
Yes we know, Souvlaki at Acropolis is in fact a Greek eatery (and a very good one, mind you). However, not many people know there's an unassuming little item on its menu that puts a lot of Wellington's fried chicken specialists to shame.
We're talking about their fried buttermilk chicken and haloumi burger. The chicken is ridiculously crispy and juicy, with the haloumi grilled to perfection. It's decently sized too.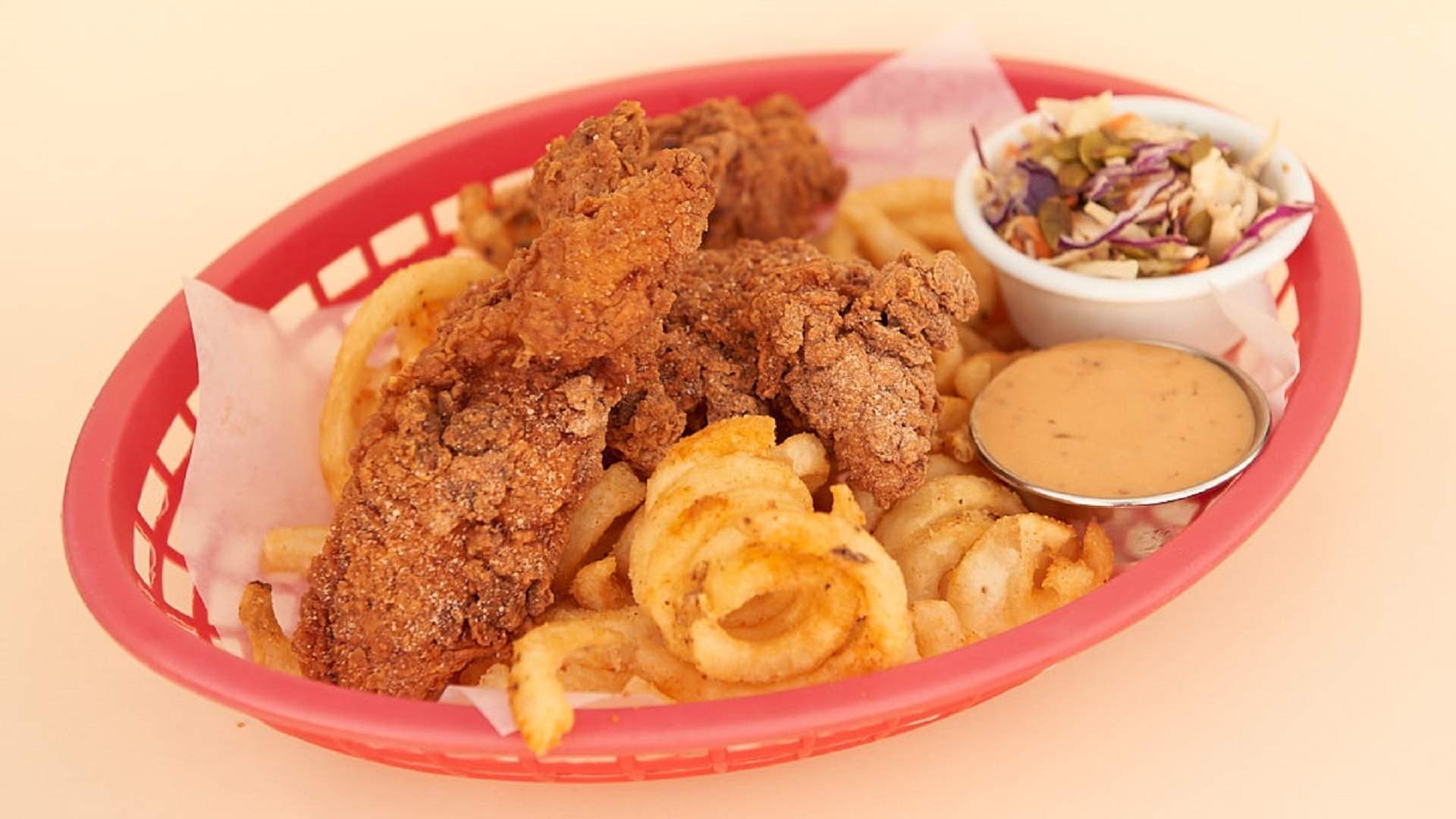 SWEET MOTHER'S KITCHEN, TE ARO
Wellington's home of home-style, New Orleans-inspired cooking, Sweet Mother's Kitchen is renowned for its very commendable fried chicken.
Simplicity is the name of the game at Sweet Mother's Kitchen — nothing flashy or presumptuous, just solid, hearty grub. This is encapsulated in its perennial crowd-pleaser, the chicken in a basket, which features buttermilk fried strips with curly fries, slaw and a delicious Mississippi comeback sauce. You'll certainly be coming back to this beloved Wellington fried chicken joint for more.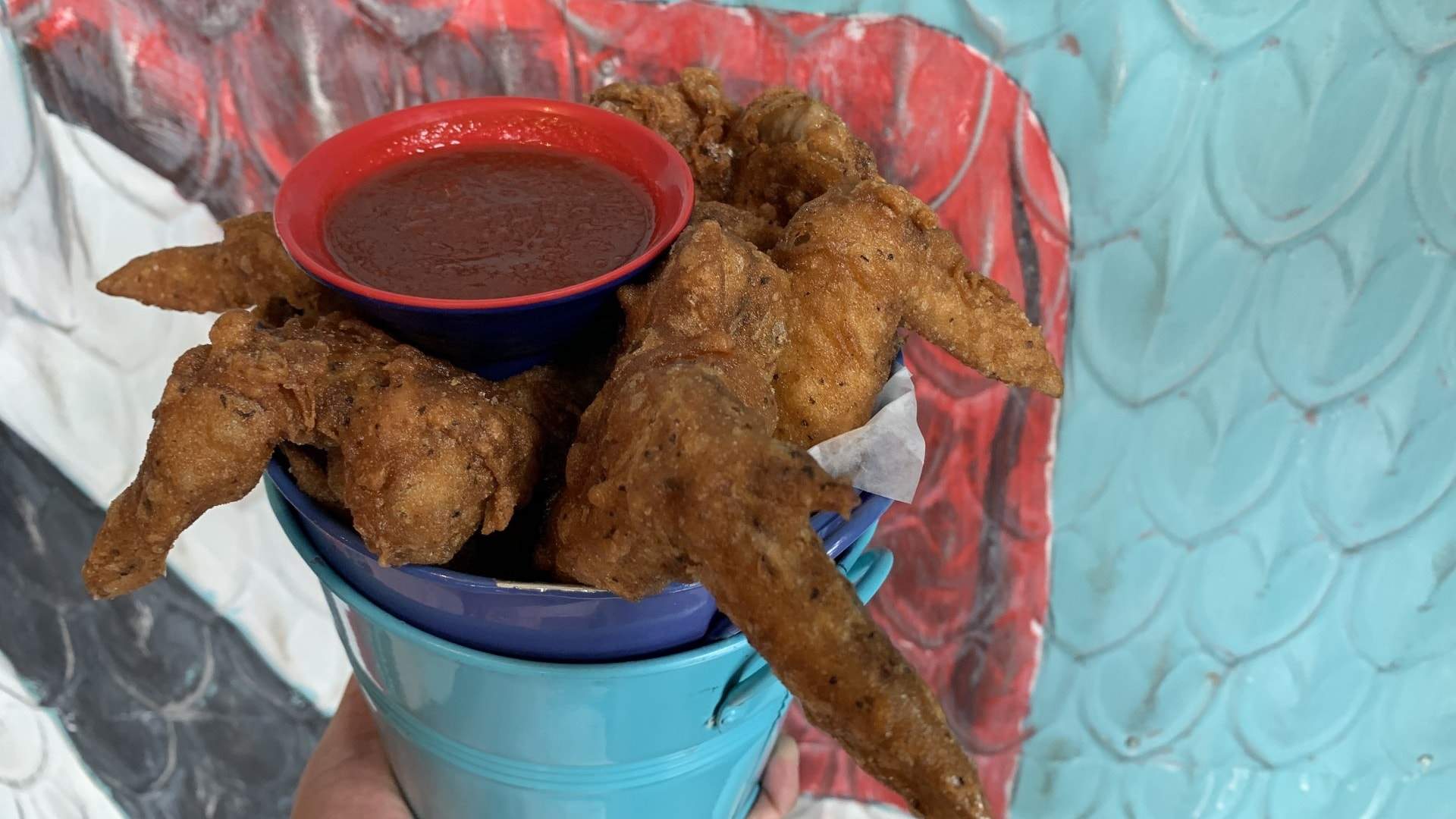 SPRUCE GOOSE, RONGOTAI
If you're headed out airport way, there's decent fried chicken to be found in the neighbourhood — and no, we're not talking about the Kilbirnie KFC. Rather, head along to Rongotai and pop into Spruce Goose for one of its impressive fried chicken pails.
The Spruce Goose pail comes with seven juicy, flavoursome fried wings, complete with a spicy chilli jam on the side for that extra kick. Make sure you go on a sunny day to enjoy the views with your chicken as you sink a cold one to boot.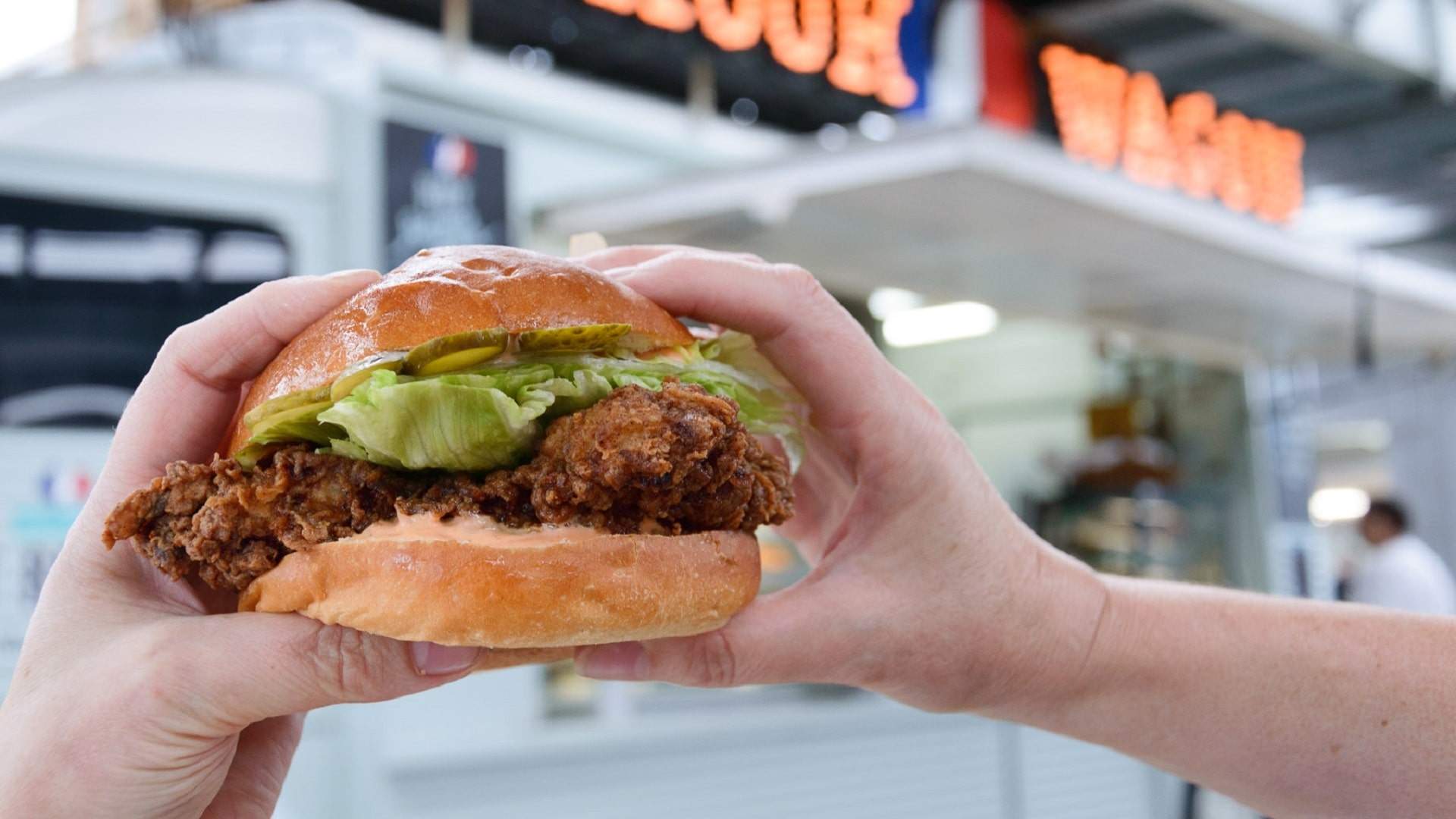 CHOOK WAGON, TE ARO
Moore Wilson's isn't just a place where you can pick up some of the finest ingredients in Wellington; the megastore also hosts several outstanding food pods. One of these is rotisserie chicken outfit Chook Wagon, whose Fried Chook Burger has a cult following among Wellingtonians in the know.
The Wagon's signature burger packs a chunky piece of buttermilk fried Rangitikei free-range chicken, a Pandoro milk bun, lettuce, pickles and a choice of ranch or sriracha dressing. Definitely makes doing the groceries more rewarding.
Concrete Playground Trips
Book unique getaways and adventures dreamed up by our editors