FOOD & DRINK
The Lucky Team Has Opened a Pop-Up Eatery in Press Hall
Fried chicken joins the lineup at the upmarket food court.
The Lucky Team Has Opened a Pop-Up Eatery in Press Hall
Fried chicken joins the lineup at the upmarket food court.
Wellington's upmarket food court has done it again, adding crowd favourite Lucky to its lineup. If the selection of cuisine found in Press Hall wasn't already enough, the addition of the gourmet fried chicken joint is an absolute treat.
Found on Willis Street, and home to the likes of Fratelli, Aroha, Mad Mex, The Lab and Bao Boy, Press Hall has quickly become a go-to for lunch in the city. Now amongst the delicious smells of pizza, dumplings and curry, you'll find Southern-style fried chicken courtesy of the team behind much-loved pizzeria Tommy Millions.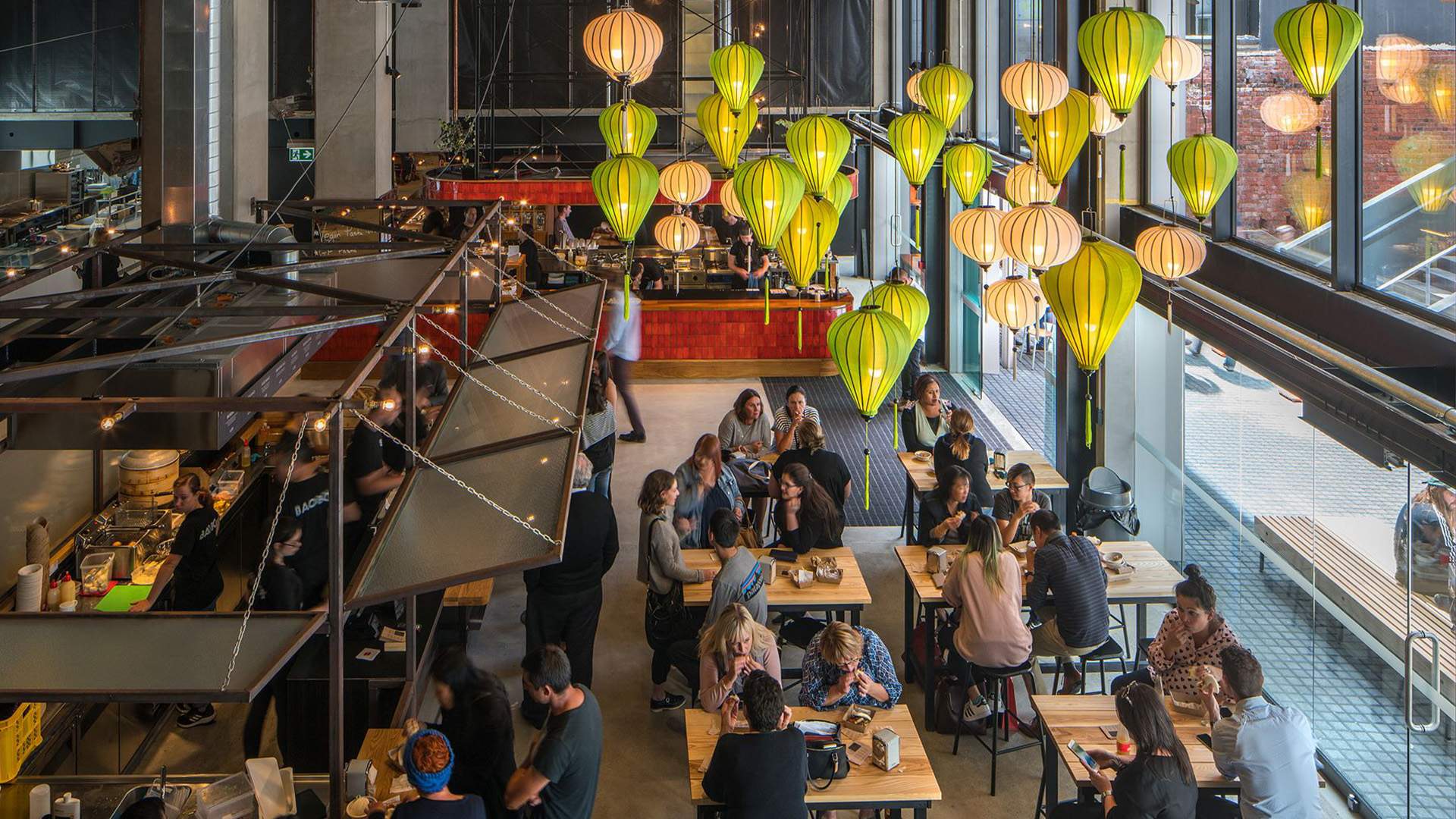 Since opening in 2017, the original hole-in-the-wall shack on Courtenay Place has developed a cult-like following and crowds of fried chicken aficionados. The new Press Hall pop-up location will be around for three to four months. 
The menu is the same as the Courtenay Place location. Dig into Lucky's infamous 'Bomber', a burger filled with succulent fried chicken, slaw, pickles and Lucky sauce ($11). Or, satisfy your craving with 'Happy', a mixture of fried haloumi, slaw, pickles, honey and Lucky sauce ($11). Lucky also serves up a small range of sides including popcorn chicken bites ($9) and crinkle-cut fries covered in gravy ($5). 
Find the new Lucky pop-up inside Press Hall at 78 Willis Street. It's open Monday to Wednesday, 11am–3pm; Thursday to Friday, 11am–7pm; Saturday, 11am–6pm.
Published on February 10, 2020 by Bella Foster