Twelve Spectacular Outdoor Spots to Head to in Wellington to Keep the Summer Vibes Going
Whether you're looking for an idyllic picnic spot or spectacular sunset views, there are plenty of ways to keep the summer vibes going in Wellington right now.
in partnership with

It's February, we're firmly back at work and New Year's might be feeling a little bit like a distant memory. But don't give up on those summer vibes just yet! There are still weeks of long, beautiful days in front of us and balmy summer evenings to look forward to. This is your sign to romanticise the last half of summer — that means not staying a minute at work later than you need to, grabbing a box of ice-cold seltzers on the way to pick up your friends and making the most of the coming post-work hours and sun-soaked weekends. Errands and responsibilities? Those are autumn's problems.
We've teamed up with EFFEN Seltzer to create a list of our fave spots to enjoy Wellington's great outdoors and stay refreshed through the long days and balmy nights this summer. Check 'em out below.
Current gathering limits are restricted by New Zealand's status in the COVID-19 traffic light protection frameworks. To stay up to date with the current restrictions, head to covid19.govt.nz.

BE A SUNSET LOVER
The balmy summer evenings have resulted in some spectacular sunsets recently and while it's fine to get that 'gram out of your bedroom window, we think you can do better than that. Grab some pizzas and head to one of these local spots with the best vantage points in the city to enjoy a couple of sundowners.
Mount Victoria
Sure we're starting with an obvious one, but Mount Victoria has stunning panoramic views of Wellington's city, harbour and hills. Looking for a secluded spot? Enter at the end of Majoribanks Street where there's a sign for the Southern Walkway. Just up from here is a small field of grass that faces towards the ocean. This here has got to be one of Wellington's best kept secrets — it's cool, it's quiet and it is absolutely a spot where anyone can make use of the golden hour.
Wellington Cable Car Lookout
Not only is it a bit of fun to go up (come on locals, you can admit you get a kick out of it too), the top of the cable car is absolutely the place to park up and enjoy watching the day come to a close over Wellington. If you're there a bit early, take a late afternoon stroll through the Botanic Gardens first to get your daily dose of nature in.
Brooklyn Wind Turbine
Need to get away from it all? On the outskirts of Wellington are the wind turbines — and they're good for more than just power. A short drive will take you to the bottom of Brooklyn Hill and a shorter walk will take you to the top where the windmills loom across the city. Along the walk are now graffiti-covered war bunkers which mark the best spot (in our opinion) to watch the sun set over the city. Take some friends, crack an EFFEN Seltzer or two, and enjoy.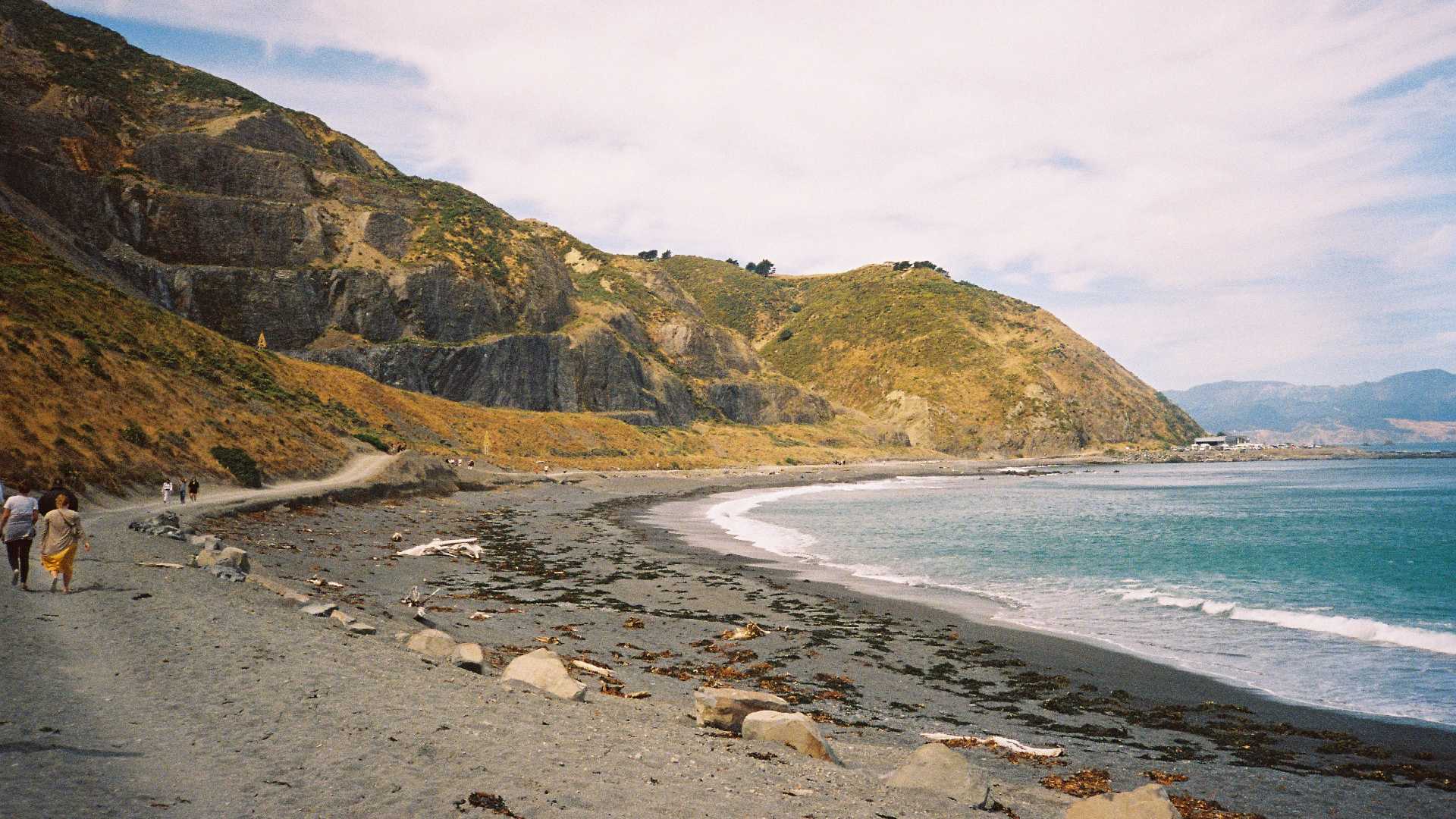 SEEK OUT A HIDDEN BEACH
Wellington has no less than 64 beaches in and around the city, which means if you're looking for a good place to park up, you're in luck. These options range from wild and windy surf beaches you might want to enjoy from the comfort of the car, to secluded sandy coves you can't beat on a good day.
Days Bay
Looking for a vacation vibe without having to leave the city? Catch the East by West ferry to Days Bay, a charming and surprisingly sheltered shoreline where you can paddle, picnic, kayak and swim. The wharf has recently been refurbished for the obligatory wharf jump Insta shot.
Hataitai Beach
You may be familiar with Hataitai's sandier, flashier big sister Evans Bay, but Hataitai should not be slept on. This small beach is quiet and calm, with great water for swimming. You can always head around to Evans if you want some sunbathing time.
Makara Beach
This wild and windy surf beach is the ultimate spot for channelling some main character energy. If Wellington is having one of its rare windy and less-than-summery days (sarcasm very much implied), don't be moody indoors. Shake off the cobwebs by rugging up and going for a stroll along Makara, stand on the shore and gaze out to the water like you're the lead in Broadchurch. Oh, and there are always excellent dogs around to pat.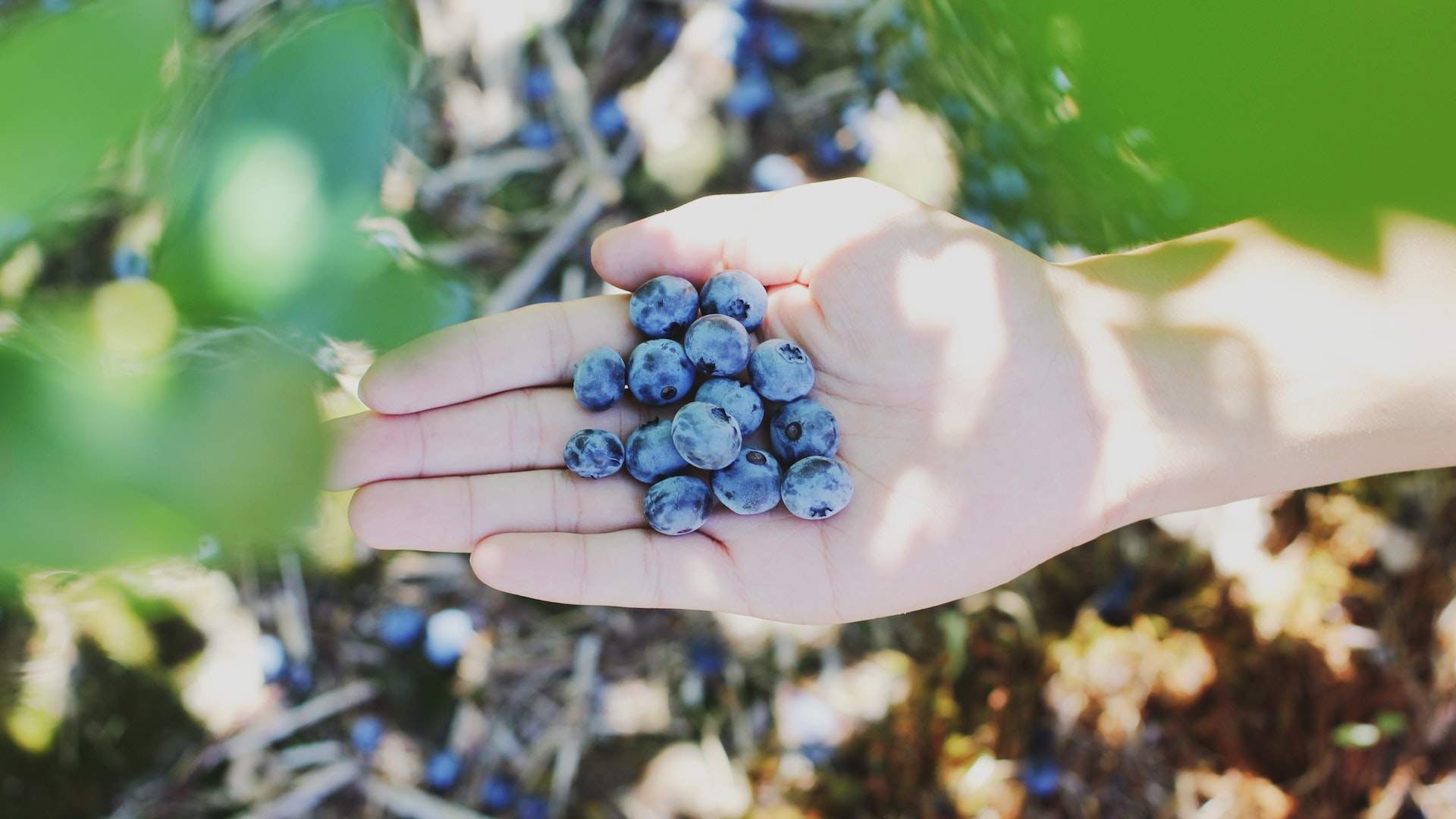 PICK YOUR OWN PICNIC GOODS
It's officially blueberry season in Wellington and there are plenty of amazing places to go pick your own summer berries — so grab the group and make a wholesome day of it. If one of your friends is happy to be a sober driver, reward yourself for all that hot work with an ice-cold EFFEN Seltzer on the drive home, and maybe buy your chauffeur friend a real-fruit ice cream to say thank you for taking the hit on that one.
Paekakariki's Berry Healthy
This cute-as-a-button family-owned business offers you the chance to pick your own blueberries until mid-March, with the recent hot weather making them absolutely bursting. If you're an eco-friendly sort, you're also welcome to bring your own recyclable containers to take home.
Bluebank Blueberry & Emu Farm
Excuse me, did someone say Insta-opportunity? At Bluebank you can pick your own organic blueberries and have an up-close encounter with wildlife, with the farm doubling as an emu sanctuary. Feed one of the giant birds, take a stroll through the wildflower meadow and pick your own organic blueberries.
Waikawa Blueberry Farm
This farm is open until April and provides picking baskets and compostable punnets for packing your berries — or you can bring your own containers too. The farm also has organic free-range eggs, strawberries, raspberries, apples, plums and pears for sale if they're in season. That's Sunday's picnic sorted.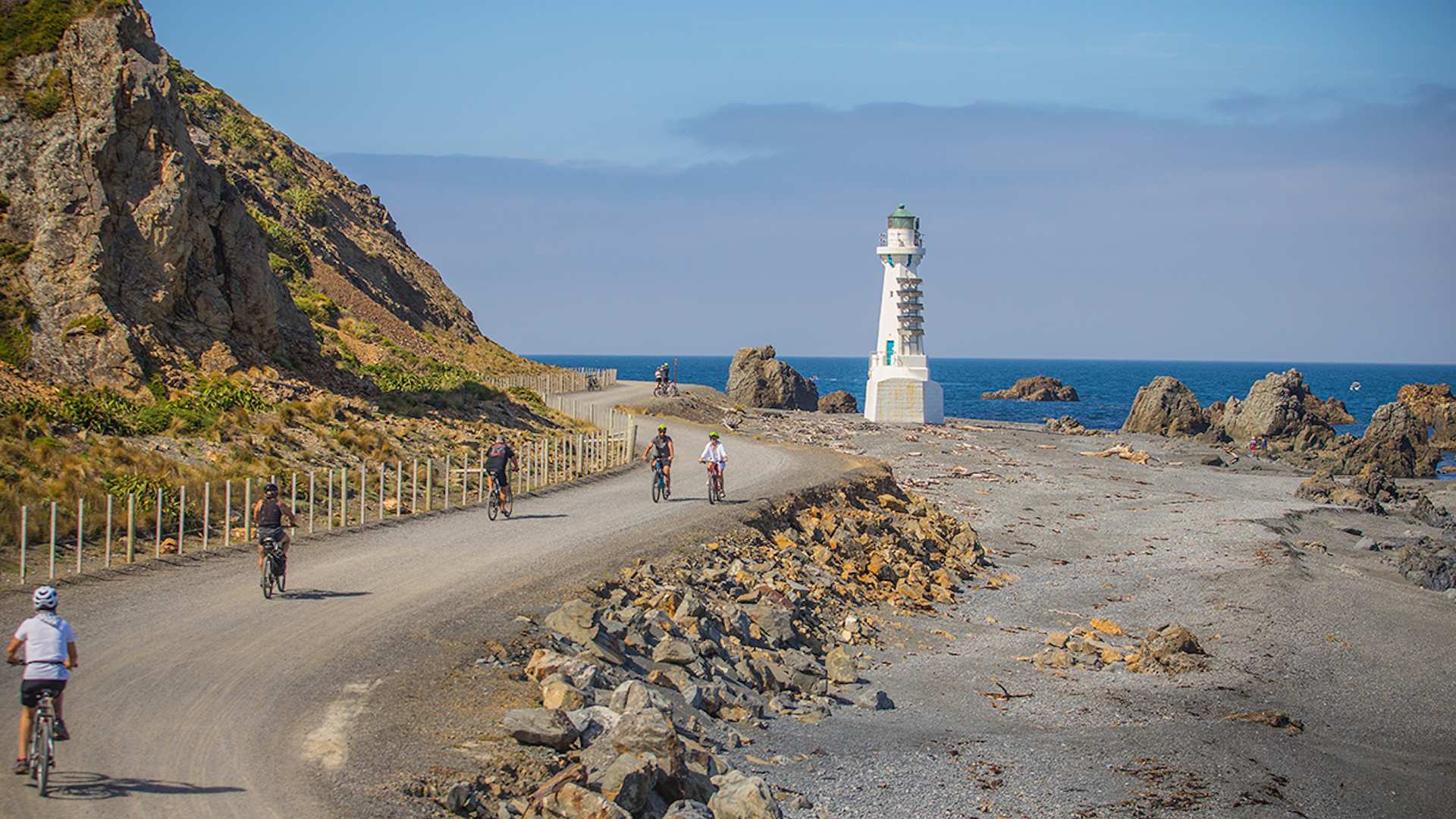 ...THEN FIND THE ULTIMATE PICNIC SPOT
Once you've filled your containers with delicious berries, pack them alongside some cheeses, dips, breads and a few ice-cold beverages and find the perfect spot to enjoy those fruits of your labour. We've put together some of our favourite picnic spots — warning, some of them are a bit of a walk, so lace up your sneakers and pass the time by gasbagging with friends. The resulting views (and delicious eats and drinks) will be more than worth it.
Pencarrow Head Lighthouse
Looking for a wholesome Saturday activity? This four-hour return hike to Pencarrow lighthouse is a favourite among locals and visitors alike. Starting from Eastbourne, follow the easy, flat gravel road out before making the short ascent to the lighthouse built in the 1850s. Fuel up for the walk back with your picnic while taking in the spectacular views over Wellington Harbour, and once you and the gang return home, you'll have more than earned an ice-cold EFFEN Seltzer or two.
Red Rocks/Pariwhero Reserve
This is perhaps Welly's best-known coastal walk. It has incredible ocean views — you can even see the South Island on a clear day. Stop for a bite to eat once you hit the unusual red rock formations about an hour in, before heading back.
Wellington Botanic Garden
It wouldn't be a Wellington summer without a trip to the Botanic Gardens. There are plenty of sweet sites to throw down your picnic blankets and kick back with a DIY platter: among the seasonal flower beds, encircled by the roses in Lady Norwood's Rose Garden, or somewhere more quiet like Remembrance Ridge. Whether you're enjoying a gals' day out or a romantic date with your boo, you would be hard pressed not to find your perfect picnic experience here.

Want to score yourself an EFFEN Seltzer Summer Pack — including a Napoleon chilly bin — for your next summer adventure? Find out how here.
For more information on EFFEN Seltzer, head to the Instagram page. 
Top image: Capture Studios