TRAVEL & LEISURE
You Can Now Take Your Pooch for an Indulgent Sleepover at QT's Australian and New Zealand Hotels
The chain has gone pet-friendly — and you can treat your pooch to something from the in-room dogs' dinner menu, too.
Whether you're treating yourself to a staycation or travelling further afield, no one likes going on holiday without their four-legged best friend. That adorable pooch isn't just your trusty companion at home, but in general — and, as every dog lover knows, those barking cuties like doing everything you do (and 100-percent think they can, too).
At QT Hotels & Resorts across Australia and New Zealand, your dog can now come for a luxurious sleepover with you, with the chain going pet-friendly. Book yourself and your pupper in for a night, and you won't be the only one ordering off the dine-in menu or scoping out the mini-bar, either.
Now on offer at all of QT's sites, the chain's Pup Yeah! fur-friendly stays include a night's accommodation for you and your doggo, an in-room menu specifically for woofers, a pooch-friendly mini bar offering and designer canine bedding. The doggy food range is overseen by the brand's head of treats — Nic Wood in Australia and Jiwon Do in NZ — and includes steak tartare with raw beef, mushrooms and egg yolk; bone marrow risotto with bone broth and crispy pigs ears; and chicken livers and pork necks on wholemeal toast with chicken gravy. Fancy a pupper dessert? There's also a bacon ice cream sandwich, made from bacon ice cream, dried liver and oat biscuits.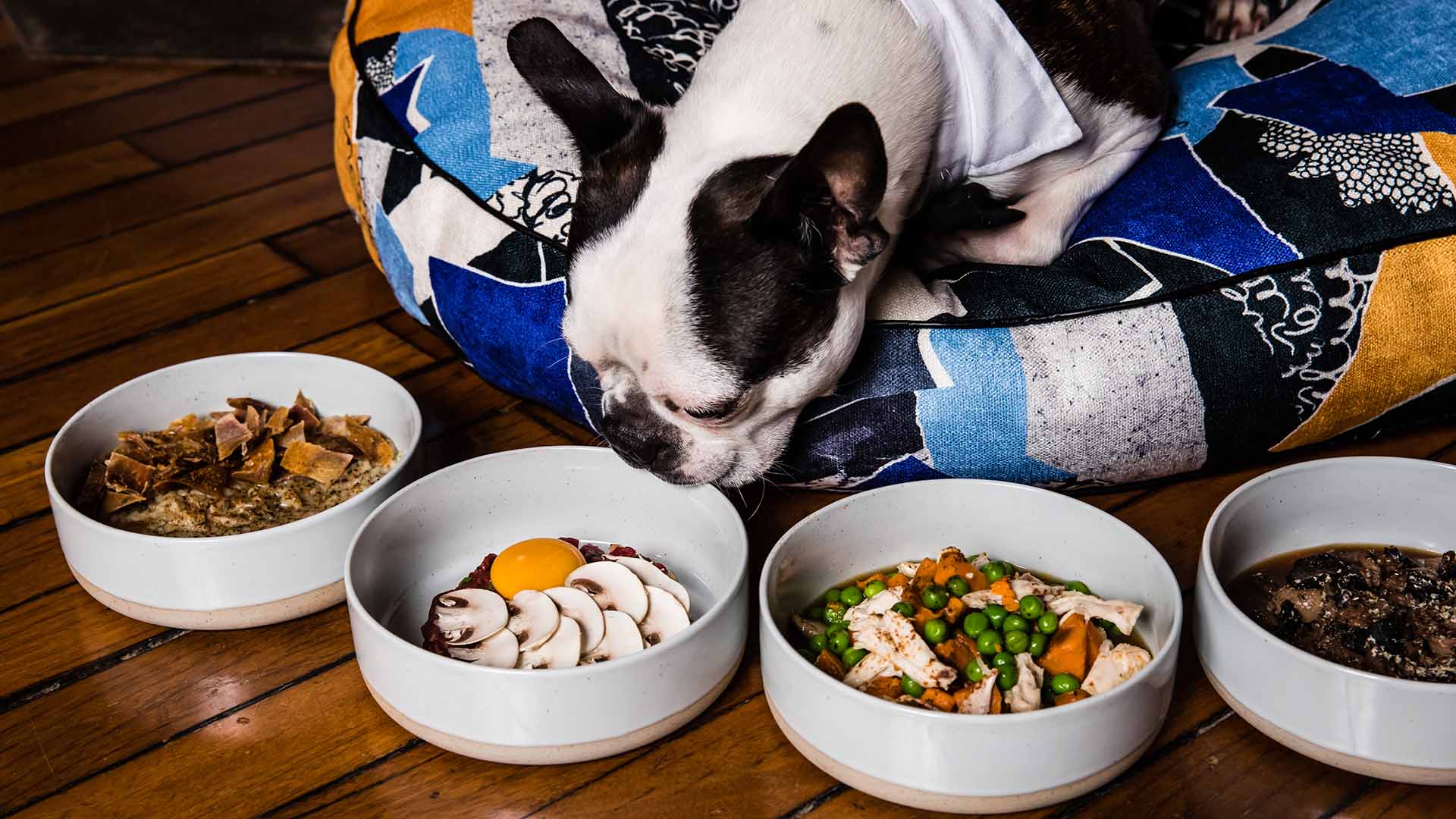 If your canine has dietary requirements, QT also has appropriate options thanks to Eden Bondi — including vegetable terrine, sweet potato meatballs, and pupcakes with watermelon. And, in the mini-bar, there are also treats from pet bakery Woof Gateau for Aussie dogs, while NZ pooches can snack on bites from Wellington dog bakery Smack Bang.
Bedding-wise, in Australia your pupper will be reclining in comfort thanks to a Nice Digs sleep set — and Wolves of Wellington is doing the honours in NZ.
Some QT sites are even doing dog treatments at their onsite spas, such as pedicures, mud masks and blow dries.
If you're now thinking of planning an indulgent getaway with your pooch, you'll just need to make sure it weighs less than 20 kilograms.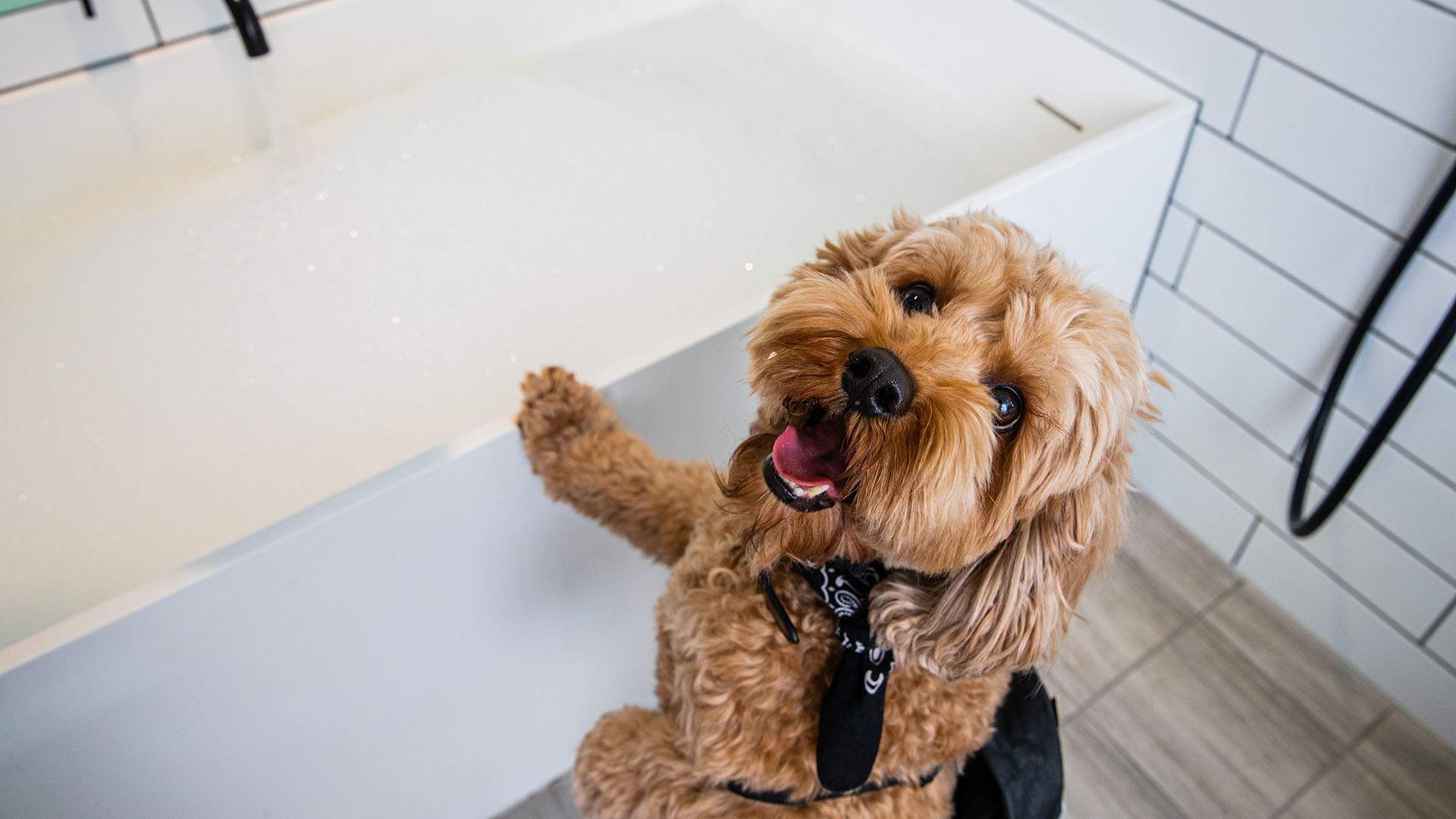 Packages start at $450 per night, which includes bedding, a water bowl and a dish for your doggo from the in-room menu.
For more information about QT Hotels & Resorts' Pup Yeah! dog sleepovers — and to book a stay — visit the chain's website.
Published on September 28, 2020 by Sarah Ward