Stay of the Week: Hotel Komune Resort and Beach Club
This stunning Bali resort sits on the black-sand shoreline of Keramas Beach, one of the best surf breaks in the world.
In Stay of the Week, we explore some of the world's best and most unique accommodations, giving you inspiration for your next trip. In this instalment, we turn our eyes to the holiday hit of Bali, specifically Hotel Komune Resort and Beach Club on the Keramas coastline.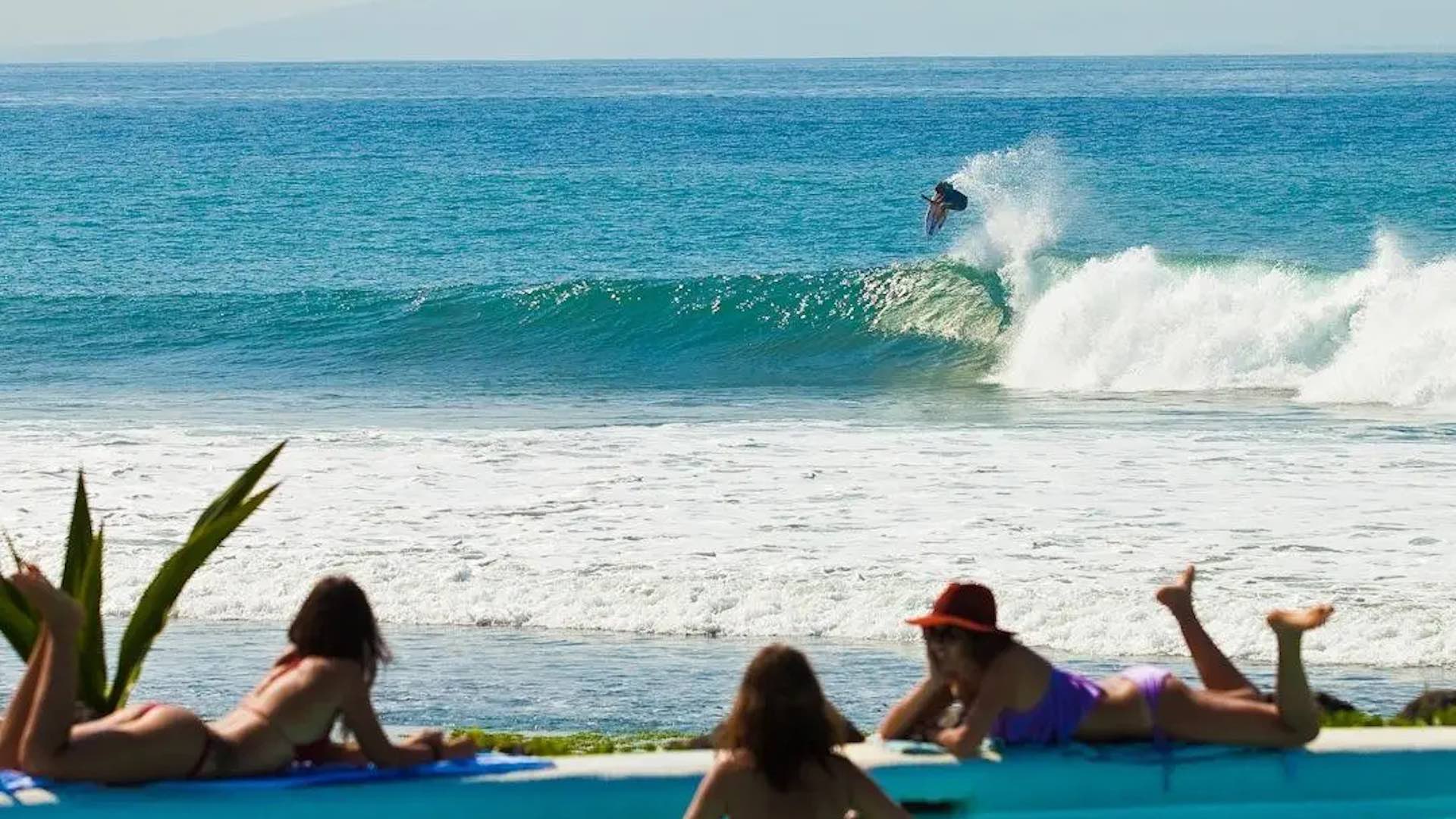 WHAT'S SO SPECIAL?
Bali's legendary sunshine and tropical conditions have cemented it as a standout holiday destination, and its practically un-Australian if you haven't visited at least once. But that popularity can cause a bit of a crowding issue, especially in southwestern tourist hotspots like Kuta or Denpasar. Further east is Keramas, a quieter coastal town that calls this resort home. Hotel Komune has a few outposts around the world, but this one draws a crowd with its adjacency to the black sand beach and epic surf conditions.
If you're an avid surfer or someone who just loves being close to the water, this should be at the top of your list for your next Bali stay. If you book through our exclusive deal before Wednesday, December 20, you can get a serious discount on a three- five- or seven-night stay in Hotel Komune.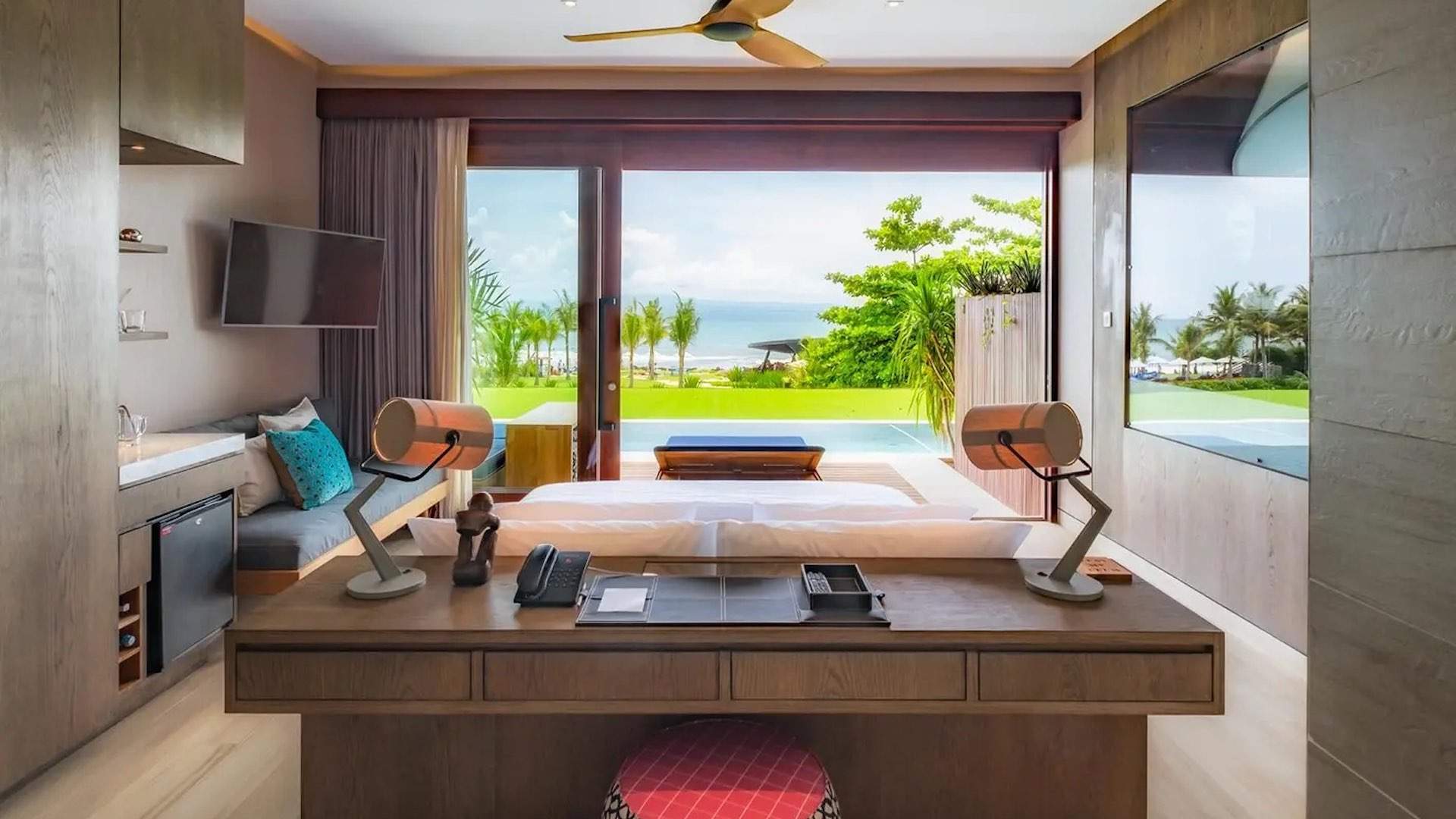 THE ROOMS
Hotel Komune's rooms are split between four choices. Beachfront Suites (pictured above) feature stunning views of the Lombok Strait and the renowned Keramas surf break plus private pools, waterfall showers and deep soak tubs (and the iconic Bali floating breakfast). Beach Villas offer similar features in a spacious but private one- or two-bedroom layout, perfect for romantic holidays or small families.
Komune Suites are designed for a similar level of space as a more budget-friendly pick with a similar amount of space, and Resort Rooms are your standard accommodation if you're more interested in getting out and exploring Keramas.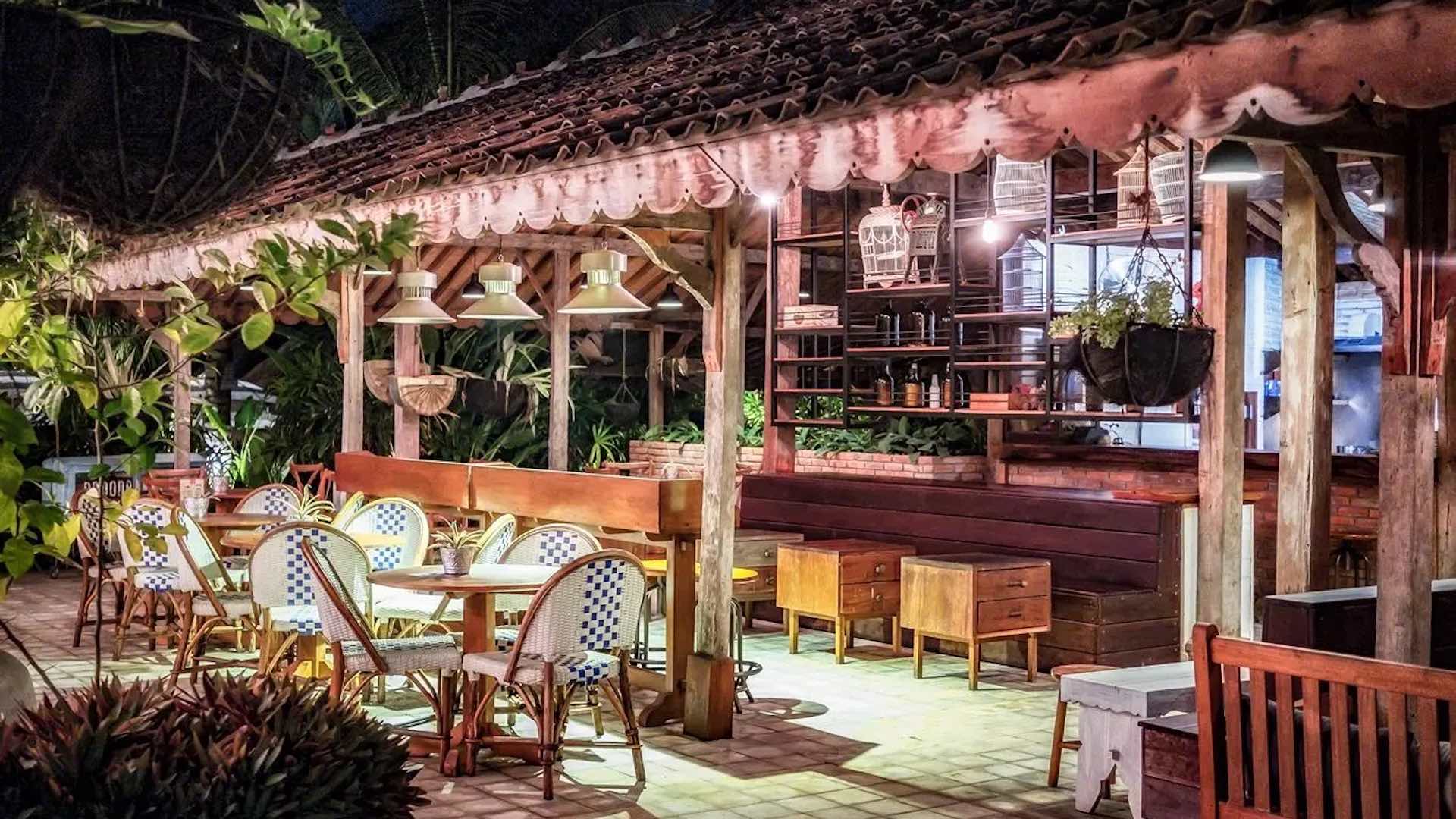 FOOD AND DRINK
Tropical holidays are synonymous with good food and cold drinks, either very close to the water or surrounded by plant life. Here at Hotel Komune you can have it both ways. The resort offers three on-site food and drinks choices, the Beach Club, Health Hub and the Surfers Warung. The Beach Club is the primary pick, situated in sight of the surf break and surrounded by organic gardens and 180 square metres of lawns. The menu covers all meals of the day and drinks (including a very generous juice selection and room service juice cleanses) and a huge range of food to satisfy any craving.
The aptly named Health Hub specialises in nutritional serves for breakfast, lunch and dinner with a traditional dining setting or poolside food service in an adults-only pool. There's also a 100% plant-based menu and all food is sourced from either the hotel's own gardens or local farmers. Finally, there's the Surf Warung, a traditional hangout for pre- and post-surfing snacks and drinks that predates the resort and sits right on the beach. The food there is all traditional Balinese style and after dark the space also becomes a buzzing rum bar.
THE LOCAL AREA
Keramas is mostly known for its surf break, a heavy right hander that breaks onto a shallow reef, if you know your surfing jargon. The beach itself is ideal for a quiet stroll, the area is generally a bit quieter as most of the local coastline is backed by fields, stretching out to 1.8 kilometres from end to end, but sadly the beach is less suitable for swimming thanks to the consistent heavy surf.
Beyond the beach, a brief trip inland takes you to the village of Keramas. Here you can eat, shop, explore and visit attractions like Keramas Park, an outdoor venue with dining and activities like ATV rides, paintball and a small water park. Up the coast is the Bali Safari and Marine Park, which hosts a range of Asiatic animals and up-close feeding and safari experiences.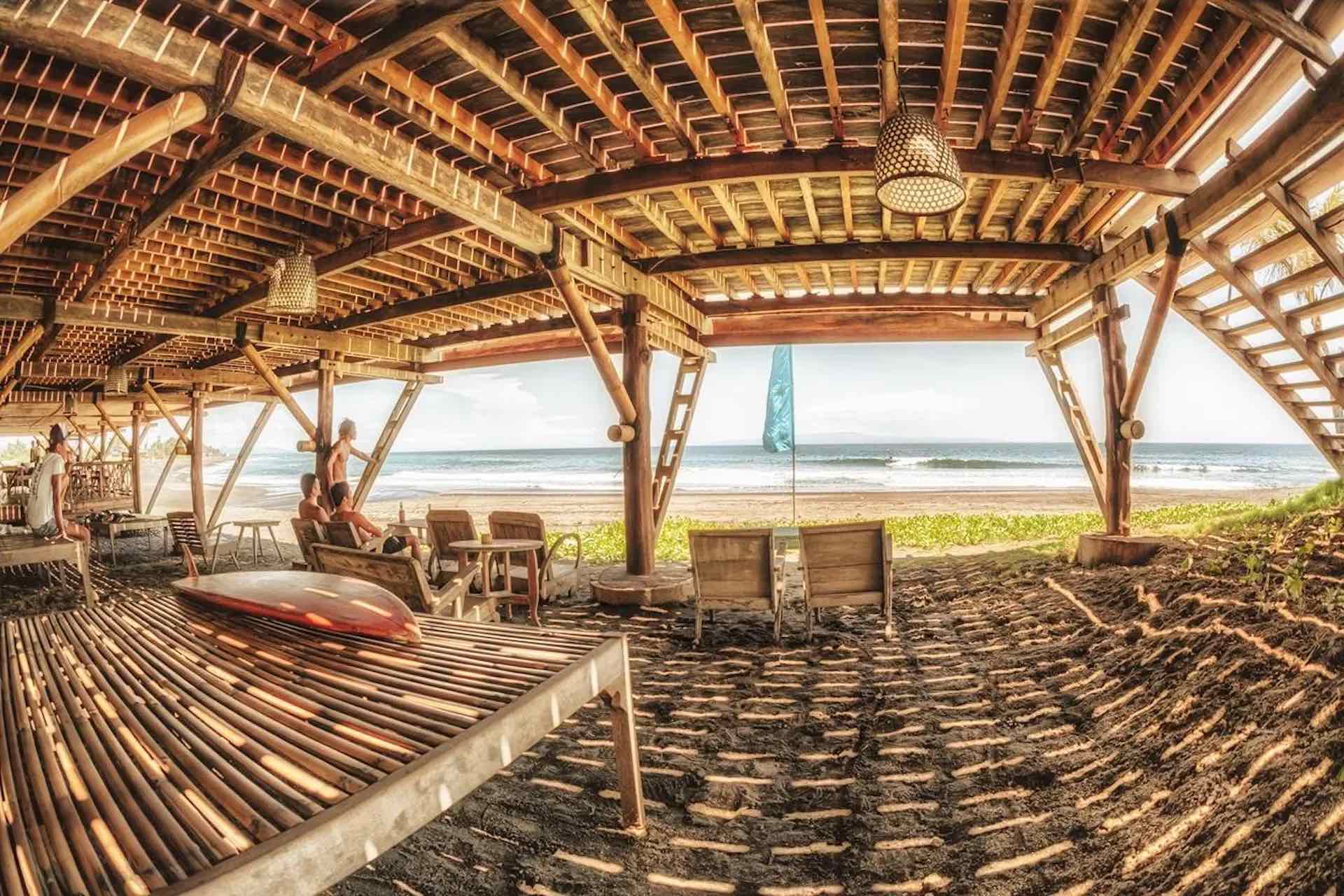 THE EXTRAS
Hotel Komune offers itself up as a choice venue for events, with packages available for weddings and fitness/yoga retreats to be hosted on the beautiful coastal property, or if you're looking for a personal holiday, remember you can book a discounted three, five or seven-night stay through our exclusive package on Concrete Playground Trips if you book before Wednesday, December 20, 2023.
Feeling inspired to book a truly unique getaway? Head to Concrete Playground Trips to explore a range of holidays curated by our editorial team. We've teamed up with all the best providers of flights, stays and experiences to bring you a series of unforgettable trips in destinations all over the world.
Images: Hotel Komune Resort and Beach Club
Concrete Playground Trips
Book unique getaways and adventures dreamed up by our editors