TRAVEL & LEISURE
This Wanaka Tourism Company Is Offering Pay-What-You-Can Adventures
Tackle the world's highest waterfall cable climb.
This Wanaka Tourism Company Is Offering Pay-What-You-Can Adventures
Tackle the world's highest waterfall cable climb.
Wanaka adventure tourism company Wildwire first offered pay-what-you-can adventures in response to New Zealand's move out of lockdown earlier in the year. As we move into the holiday season, the company is bringing back its 'Koha Climb' campaign so Kiwis will get the chance to attempt the world's highest waterfall cable climb and pay what they can.
"We know that 2020 has been a tough year for just about everybody. We totally acknowledge that adventure tourism activities are 'bucket list' and not always affordable. We hope that this scheme will change that, by providing a way for those that are really struggling to get out there and have some fun." says Wildwire Managing Director Mark Morrison.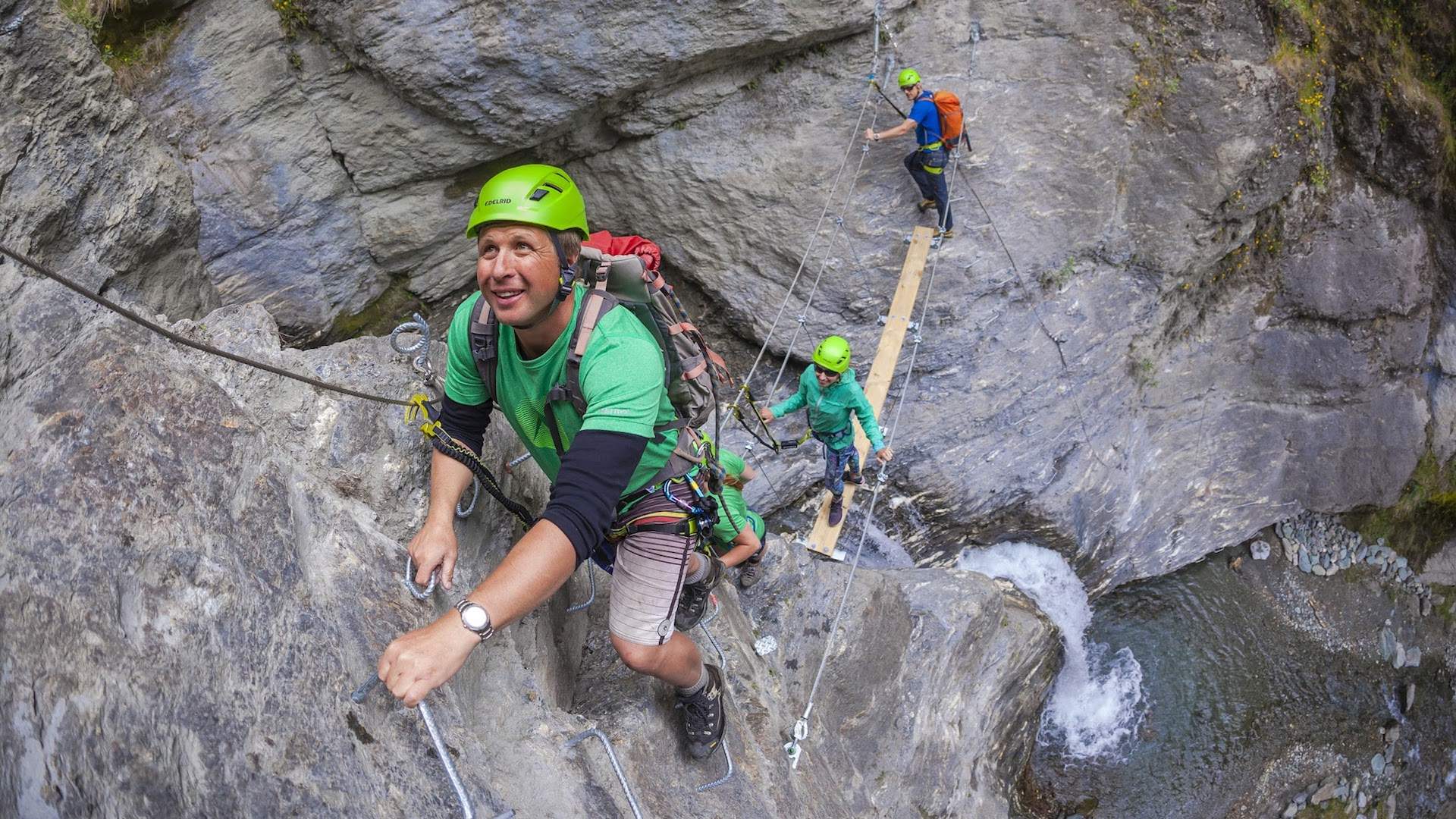 Wildwire is offering 50 spaces per month for the summer (or until the New Zealand borders open) on the beginner level 'Go Wild' climb which is usually priced at $199 per adult. The beginner one-hour via ferrata route makes its way through the region's hilly terrain, passing over a suspension bridge and traversing into the heart of the waterfall, where climbers uncover hidden pools. Participants are provided with all climbing and safety equipment and an experienced guide.
There will be no screening on who can take part in the experience, but Wildwire asks those who can afford it to leave the spaces for those who really need it. Morrison adds that while the koha campaign won't see the company turn a profit, it will provide enough to pay guides and will have a positive knock-on affect on the rest of the community.
Wildwire's pay-what-you-can deal is now available. For more information and to register your interest, visit wildwire.co.nz. 
Published on December 01, 2020 by Stephen Heard