TRAVEL & LEISURE
A Snow-Filled Winter Wonderland Has Descended on Singapore's Changi Airport
Head on a snow walk, visit a festive light show and a join a workshop at a market — all inside the airport.
A Snow-Filled Winter Wonderland Has Descended on Singapore's Changi Airport
Head on a snow walk, visit a festive light show and a join a workshop at a market — all inside the airport.
While an airport's not usually the kind of place you scramble to spend time in, Singapore's Changi Airport has a knack for making the whole transit thing a little more fun. And right now, the major transport hub — which welcomes a cool 65 million visitors each year — is embracing the festive season, unveiling a new immersive Frozen-inspired winter wonderland pop-up.
Running until January 5 in celebration of Disney's soon-to-be-released Frozen 2, the installation will see various parts of the airport transformed into snow-dusted fantasy worlds, evoking all those white Christmas feelings. The airport's new nature-themed retail and entertainment precinct Jewel will play host to a program of dazzling themed light and sound shows, splashed across its Rain Vortex: the world's tallest indoor waterfall.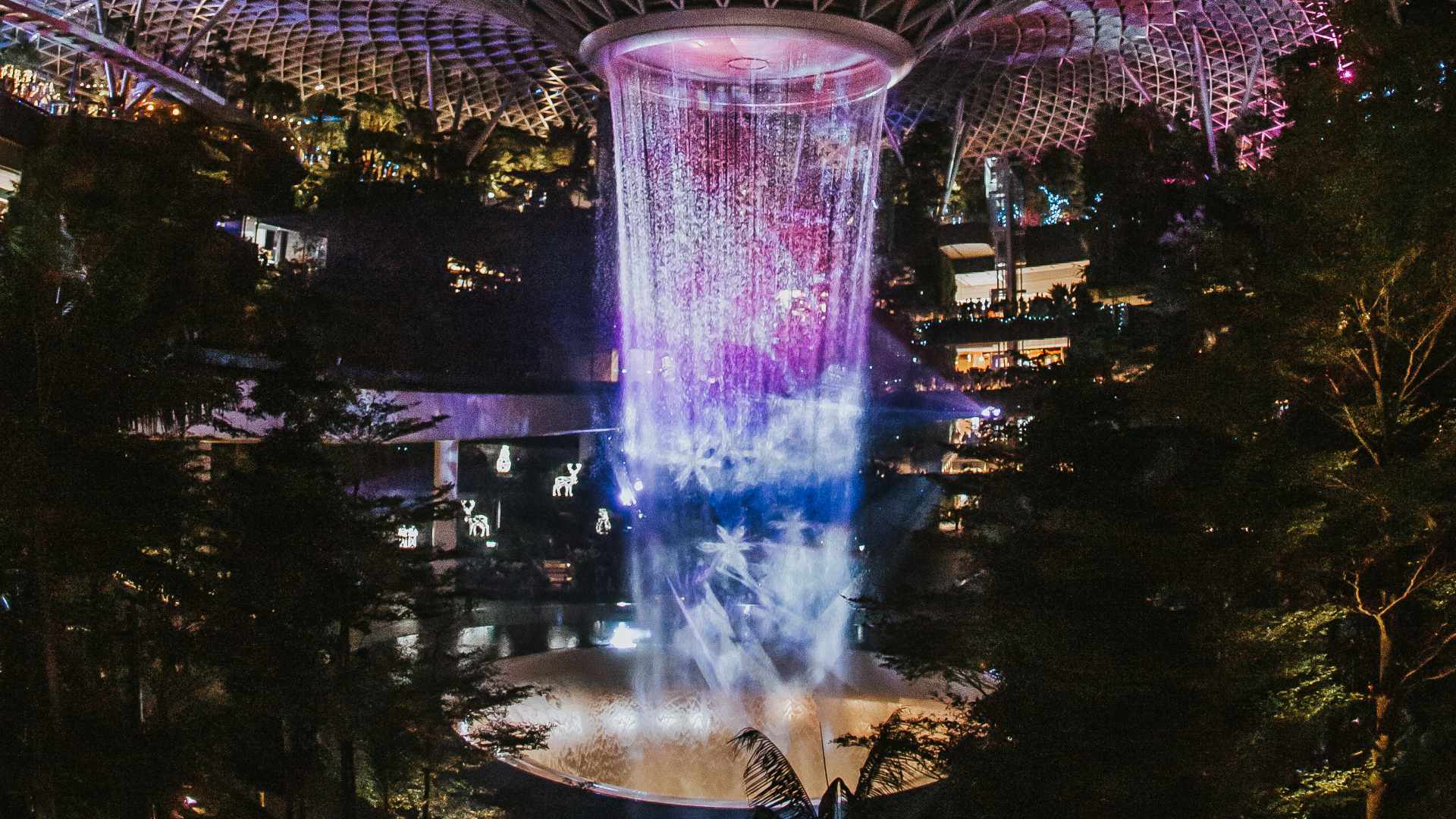 There'll also be a festive market selling a wide array of handmade goodies for last-minute Christmas present shopping, as well as an offering of workshops covering crafty endeavours like terrarium-making and ukulele-painting. Meanwhile, the T3 Departure Hall will feature an immersive enchanted forest pop-up, with four challenge zones inspired by the four elements of nature.
Sure, it's a total kids' paradise, but there's also plenty to charm the young at heart, from jolly stilt-walkers to larger-than-life installations and roving carollers. The faux snow will be a-flying at regular intervals and Changi will even be graced by its biggest Christmas tree ever – a 16-metre-tall stunner, decked out head-to-toe in full festive finery and lit-up dramatically at 6.30pm each evening. Keep an eye out for it at the Jewel entrance near Terminal 1.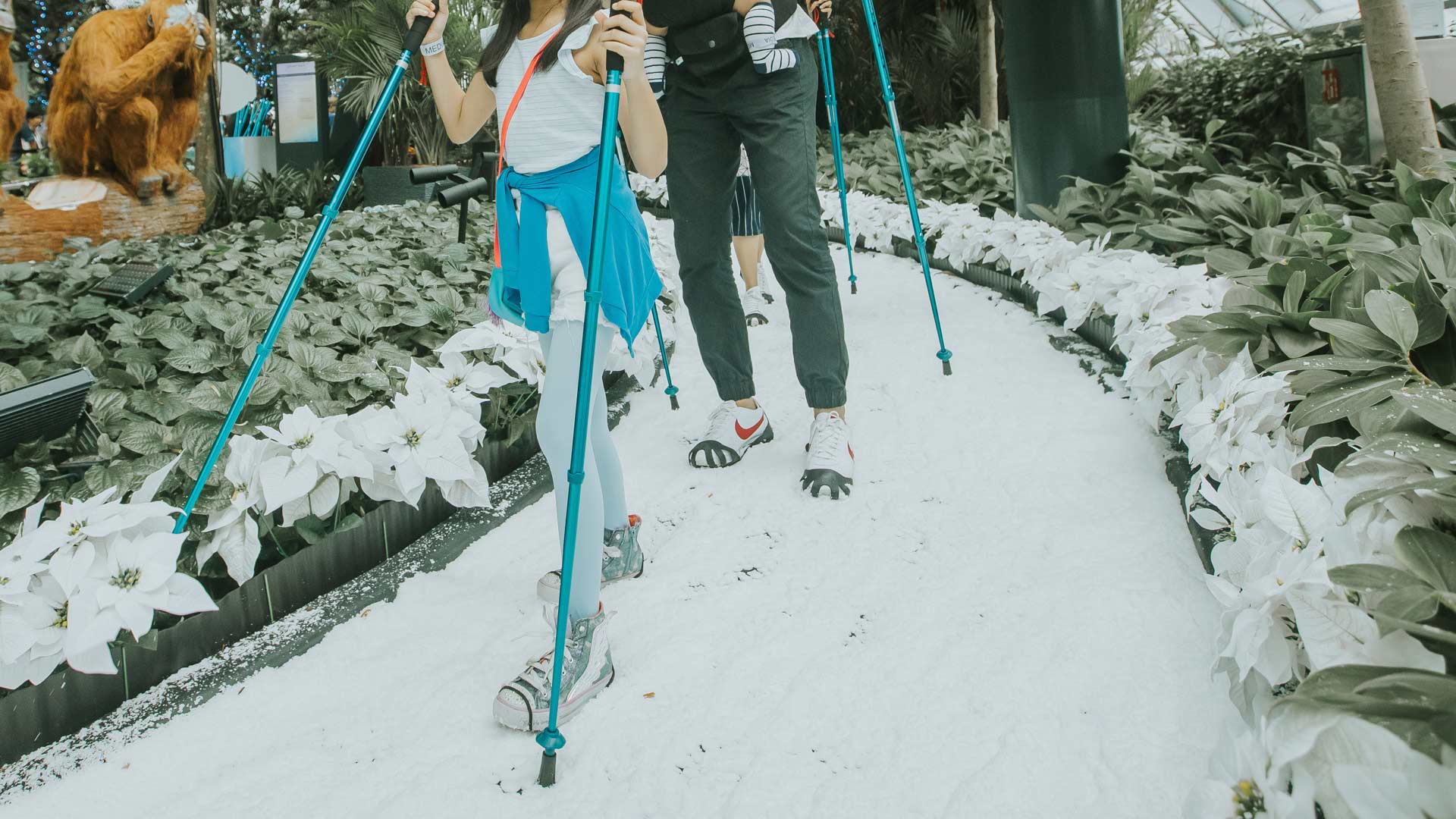 Changi Airport sure knows how to keep a travel-weary person entertained between flights. During last year's Christmas period, it hosted an immersive Harry Potter-themed world, while earlier this year, it unveiled its new 14,000-square-metre Canopy Park, complete with mirror and hedge maze, topiary walk (which is currently filled with snow) and slide-filled sculptural playground.
A Frozen Wonderland at Changi is located in Terminal 1-3 at Changi Airport until January 5, 2020.
Published on November 26, 2019 by Libby Curran