ARTS & ENTERTAINMENT
The Six Best Whitsundays Hotels with Ocean Views
All the spas, infinity pools and panoramic views you can get your hands on.
This article is sponsored by our partners, Wotif.com.
Going to the Whitsundays and staying in a hotel without an ocean view is a bit like going to Rome without seeing the Colosseum. It's kind of the whole point. The good news is that, whether you're begging and borrowing to make your trip possible or spending all of your life savings in one extravagant indulgence, there are options. Here's a list of the Whitsundays' most beautiful, stylish, secluded and romantic hotels.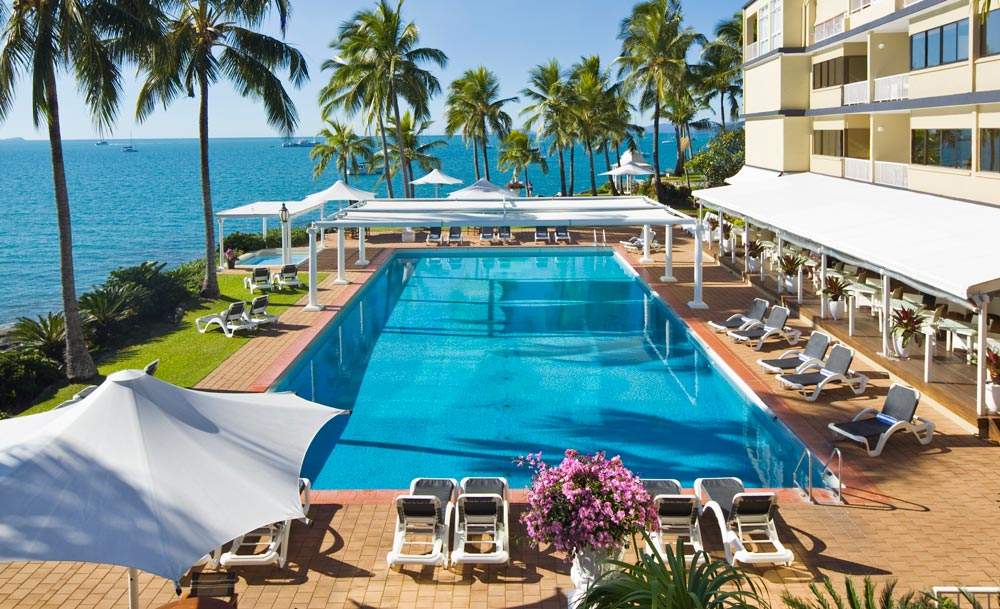 The 4.5 star Coral Sea Resort is so close to the ocean you can pretty much reach out of your hotel window and test out the water. On top of that, a teeny-tiny stroll along a waterside boardwalk carries you to the uber-hip, laidback village of Airlie Beach. Getting to the islands is merely a matter of walking in the other direction, to Abell Point Marina, where you can jump on a ferry. Hamilton Island, Daydream Island and Whitehaven Beach are all doable on a half-day or full-day jaunt.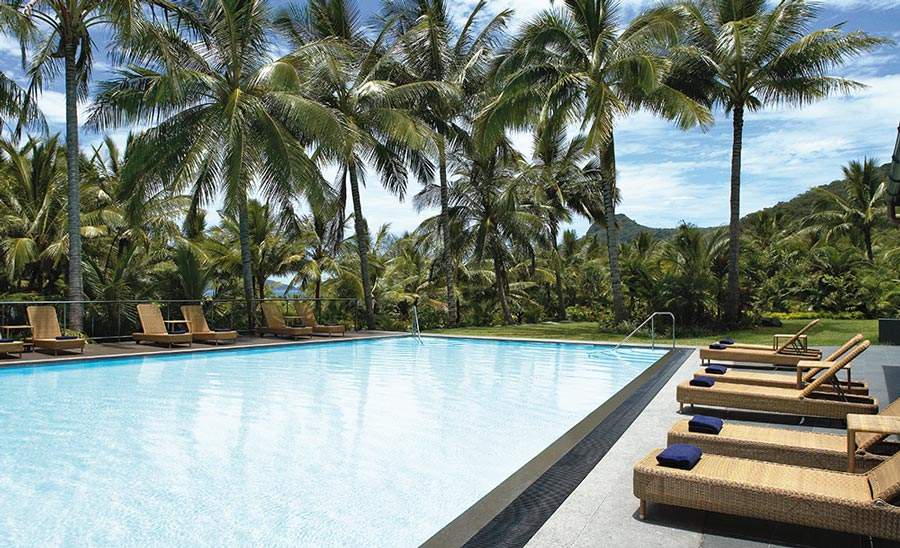 If your ideal tropical holiday involves snorkelling above coral beds, windsurfing from dawn to dusk or testing out your paddle skiing prowess, the 4 star Hamilton Island Reef View Hotel is the go. That's because the hotel offers complimentary access to a bunch of non-motorised water equipment. So you can pretty much wake up, munch down on breakfast and be out on the water within a matter of minutes. If you're not a fan of self-propulsion, there's the option of hiring a golf buggy and cruising the island on wheels. Either way, the hotel pool, complete with waterside cocktail bar, is the place to kick back after a day spent adventuring.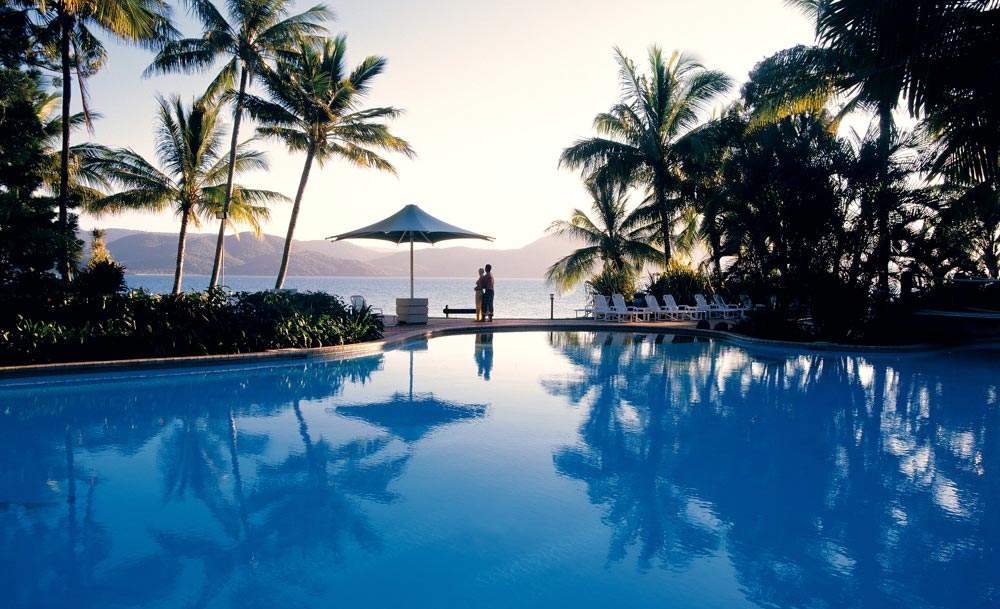 For a holiday that's all about relaxing and pampering, Daydream Island Resort and Spa has the goods. That's mainly because it's home to the Rejuvenation Spa, where signature treatments are on the menu — from 1.5-hour Caviar Facials to four-hour Mermaid's Dream indulgences. You can spend your entire holiday lying around, but, if you decide to move, mini golf, volleyball and badminton are all on offer. Plus, the resort is right on the edge of one of the world's biggest manmade coral reef lagoons.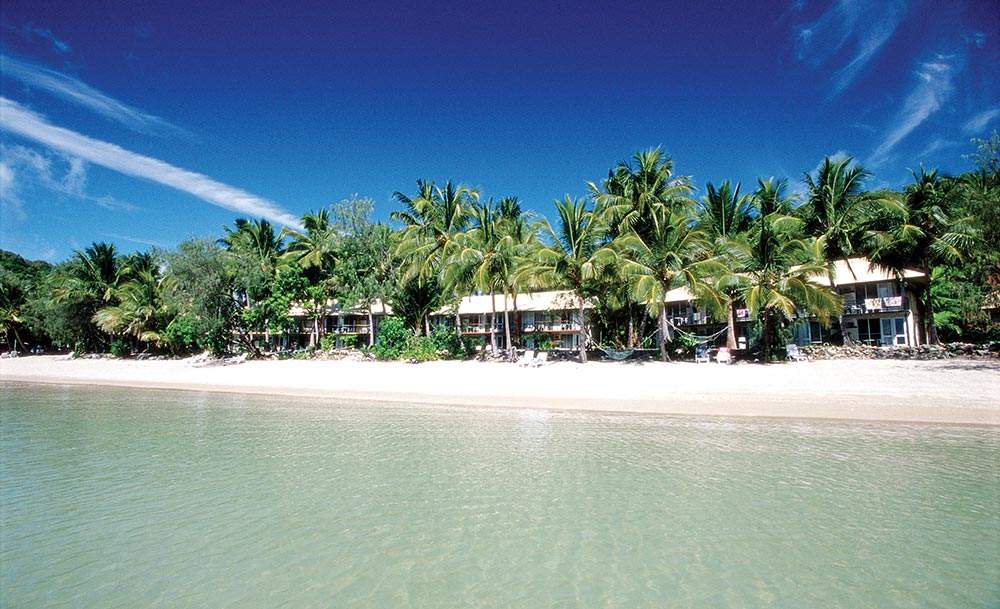 To make the most of a stay at the 3.5 star Breakfree Long Island Resort, you'll need to be very, very skilled at the art of doing absolutely nothing. That's because as soon as you see their hammocks, you'll want to lie in them all day long. That said, the island's national park is home to more than 20 kilometres of walking trails, so you can roam if you want to. And there's also volleyball and paddle boarding opportunities aplenty. For beverages, there's a poolside cocktail bar and, for food, the onsite Palm's Restaurant.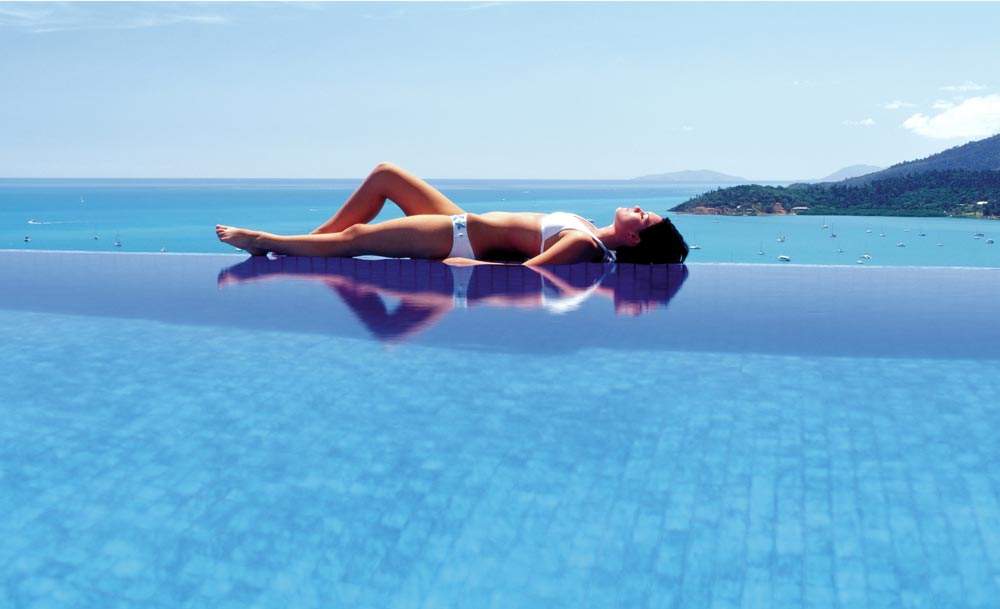 The 5 star Pinnacles is the full monty. If there's someone in your life who you really, really want to impress or thank or hold captive forever and ever and ever (yourself, perhaps?), it's the one. For a start, the rooms are 20 metres from the water, with panoramic views across Airlie Beach and the ocean. Second up, there's an Endota Spa with a private verandah. If you want go the whole hog, opt for a two- or three-bedroom apartment with its own terrace Jacuzzi.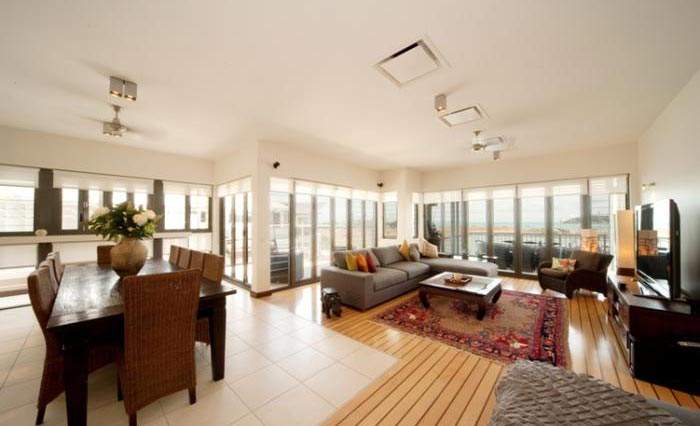 Wanna take a bunch of buddies or a whole football team or your mum, dad, sis and bro on holiday with you? And your cousins? Outrigger's Boathouse Apartments, situated on the water at the shiny new port of Airlie Marina, have loads of space. If there are eight of you, check out the four-bedroom Penthouse apartments, featuring balconies and a rooftop spa. Host your own mini-Wimbledon at the resort's private tennis court or chill out poolside.

Book your Whitsundays escape now via Wotif.com.
Published on June 18, 2014 by Jasmine Crittenden