The Ten Best Hotels for Swingers
Here are ten hotels where you can indulge in the universal act of swinging.
Now, before you get us all wrong, this is a guide to hotels where you can swing back and forth on actual swings and hammocks. It's not for the other kind of swingers.
These hotels have swings on the beach, by the pool, at the bar and in the rooms — on which you can gleefully rock back and forth and take in spectacular views in total comfort. Read on to find our favouriting swinging spots.
Recommended reads:
The Best Hotels in Sydney
The Best Hotels in Melbourne
The Best Hotels in Brisbane
The Best Pet-Friendly Hotels in Australia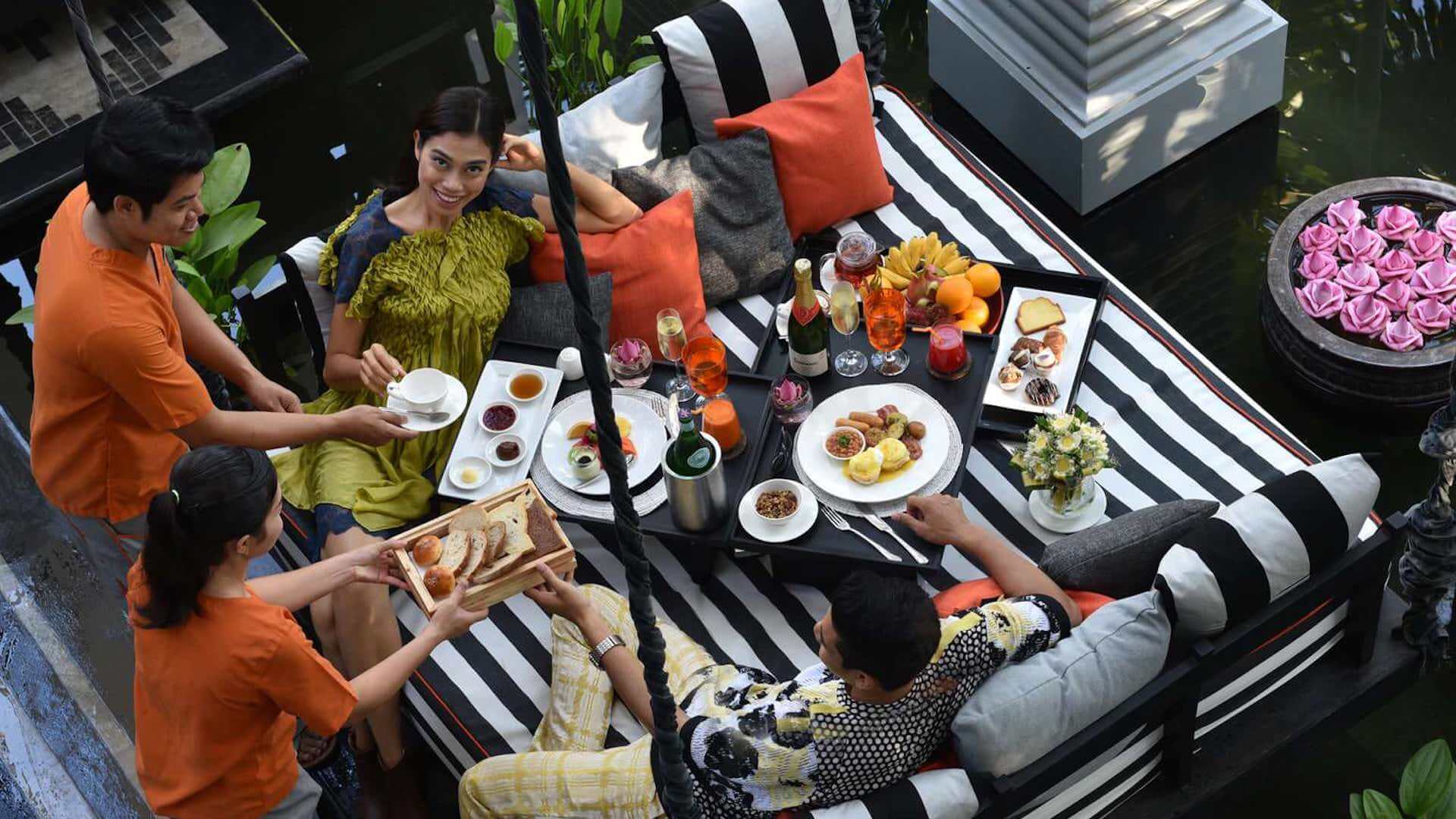 SHINTA MANI, CAMBODIA
You'll rethink your kitchen chairs after a stay at Shinta Mani, where the streetside Kroya restaurant boasts dreamy swings on a breezy terrace. The idea of swings and food might sound messy, but you'll soon get the hang of things in no time. Plus, these swings are huge — you really shouldn't be falling off them.
The excellent Cambodian dining options available will also make practice a pleasure rather than a chore (perhaps only the steady-handed should order crab bouillabaisse). American architect and interiors whizz Bill Bensley styled the hotel and added in all the swinging details.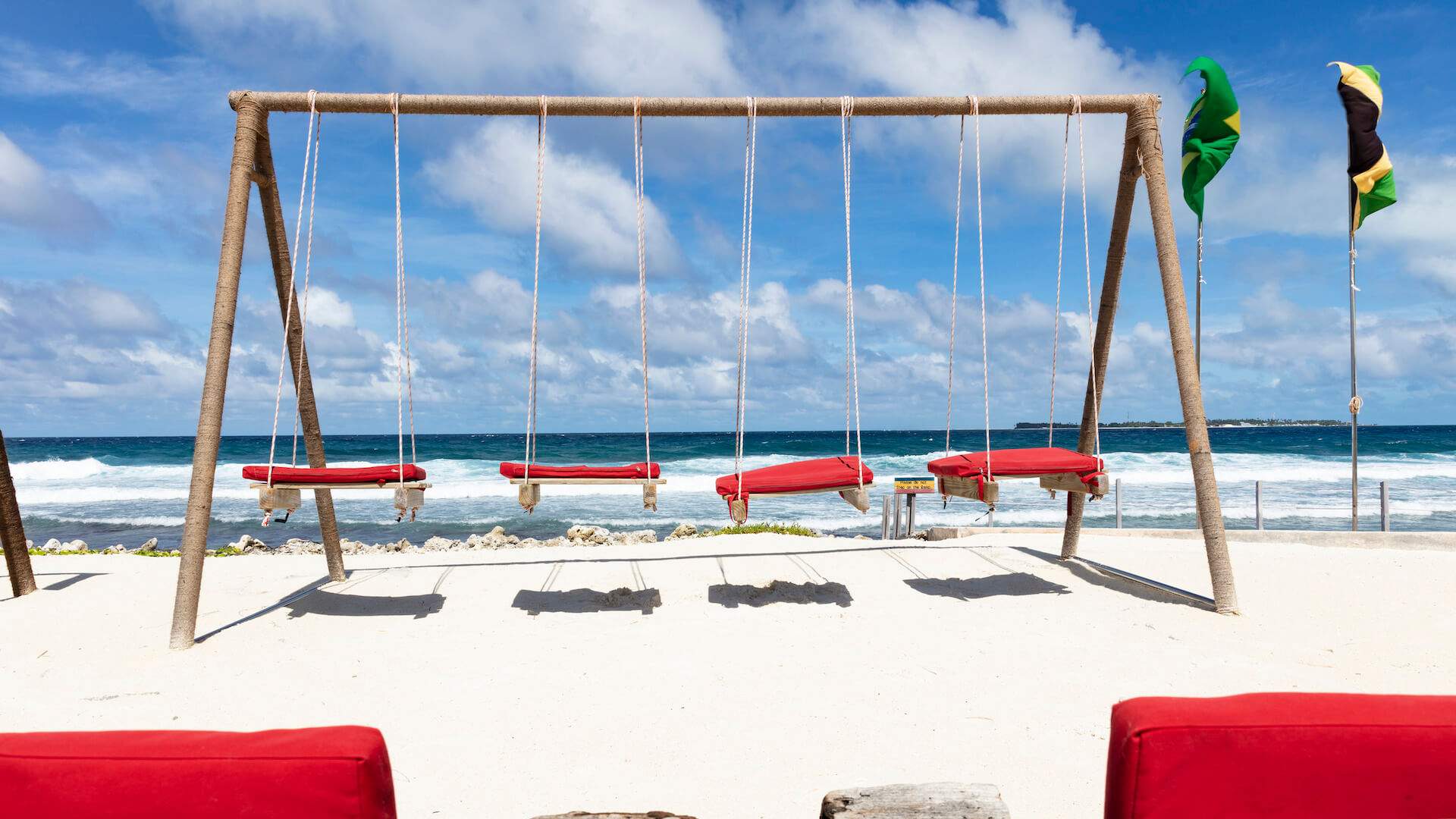 NALADHU PRIVATE ISLAND RESORT, MALDIVES
Why doesn't every hotel have beach hammocks and in-room swing chairs? Naladhu Private Island Resort, set between a lagoon and the sea, boasts both. That's not all it has, either: each of the 19 intimate beach houses comes with its own private pool and romantic semi-outdoor glass-sided bath and shower.
With all this in your villa, don't be surprised if you never reach the main pool, flanked by inviting sun loungers and overlooking the lagoon. When you want to have both feet planted firmly on the ground, head to the Living Room, a thatched-roof restaurant with an openair hardwood deck, to feast on local seafood as the sun sets over the water.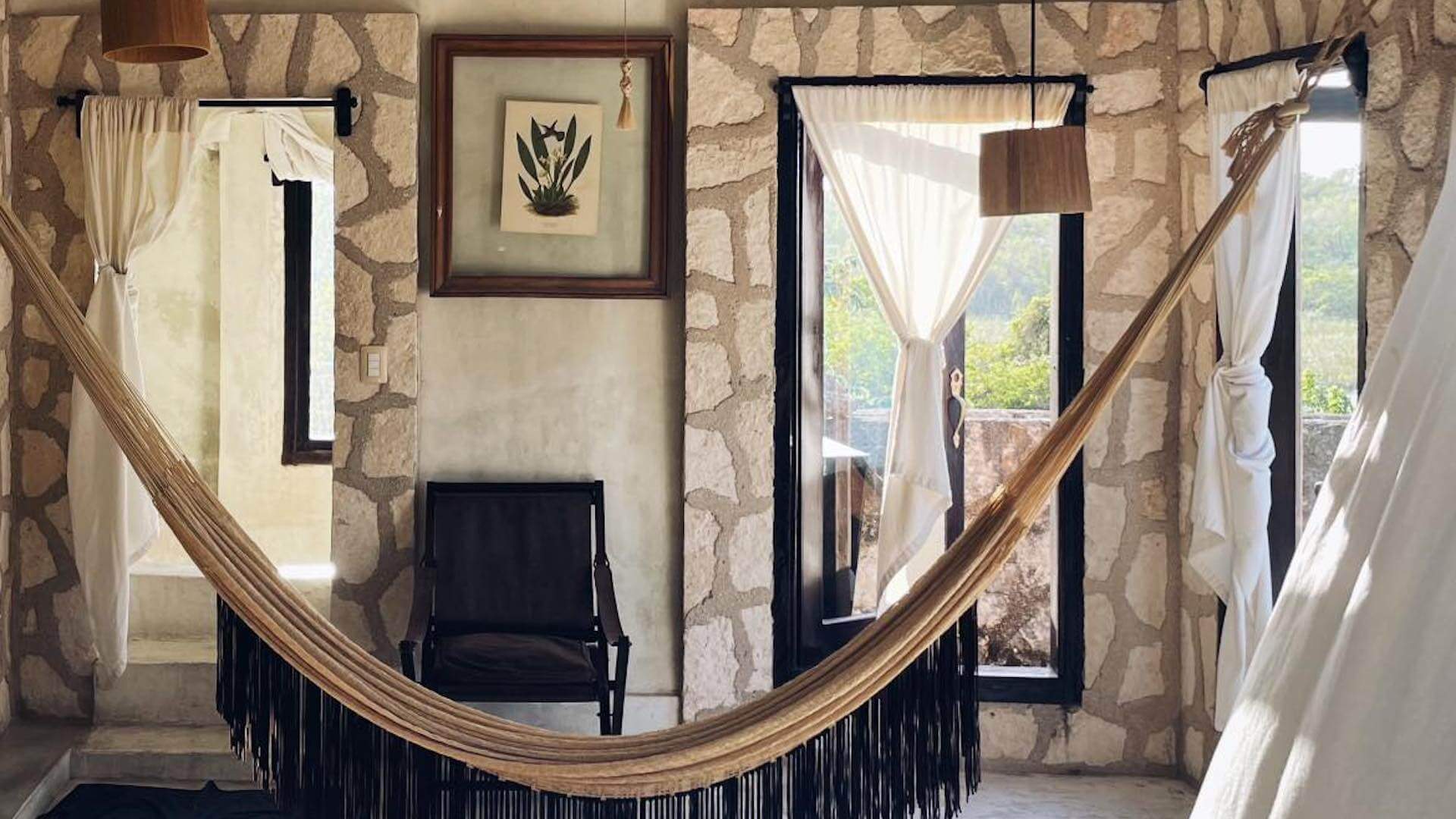 COQUI COQUI COBA, MEXICO
This luxury Mexican resort is a swinger's paradise. Within the Coqui Coqui Coba suites and villas, you'll find hammocks hanging in the centre of rooms, wooden swings in the bathrooms and hammocks simply used as decorations on the walls.
You can even head down to the pool located by the lagoon and surrounded by Mayan-inspired towers to swing about on one of the outdoor hammocks all day long. Order some food and cocktails from its restaurant and swing here while watching the sun set over the mountains.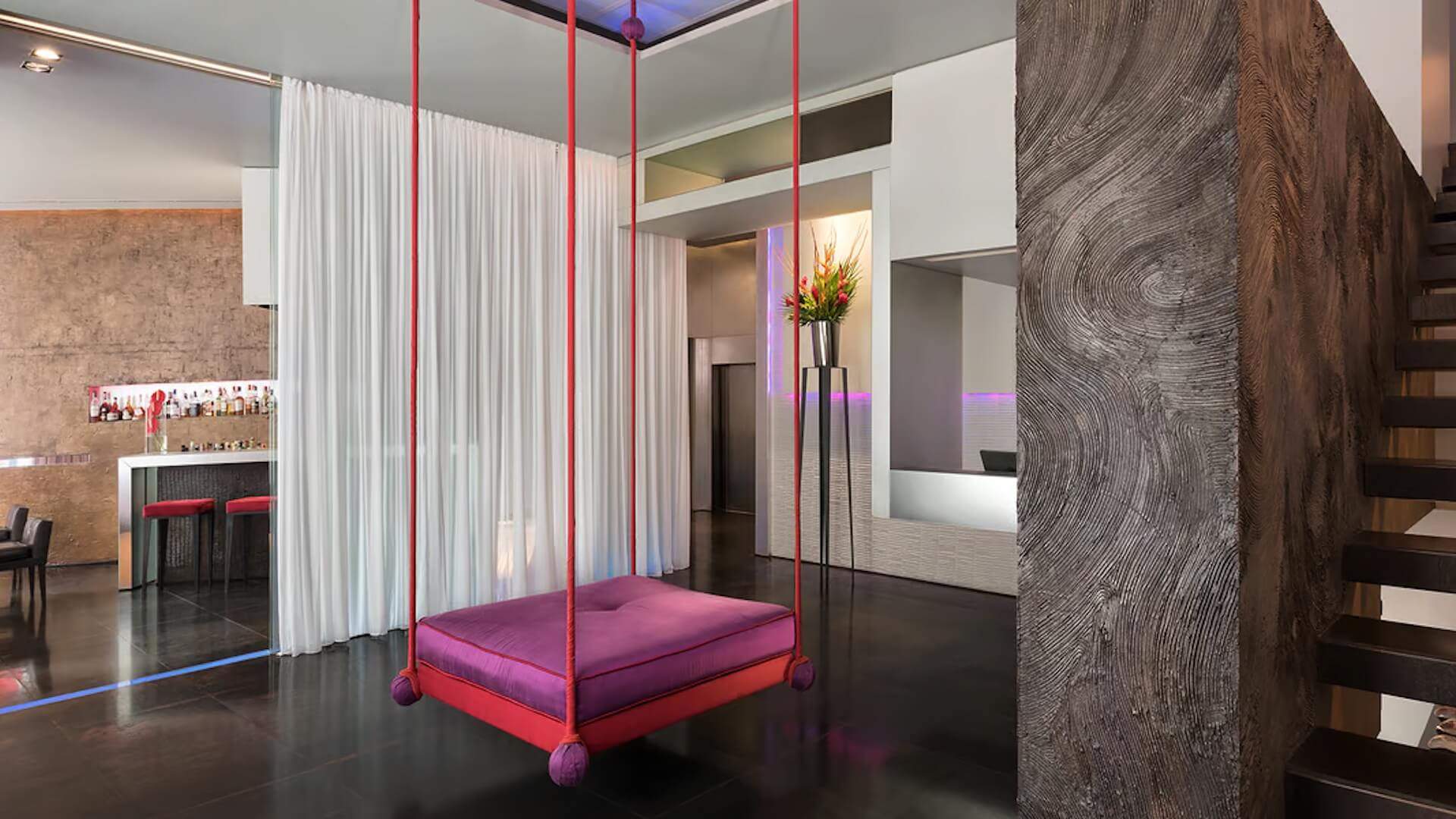 THE GRAY, ITALY
The swinging scene at Milan's The Gray revolves around the lobby, where a giant fuchsia-upholstered swing with lipstick-red cords drops from the ceiling: a memorable first impression, regardless of whether you're bold enough to go and sit on it.
If you take the swing as a promise of the unexpected, you won't be let down. The rooms have ivory-silk curtains that whoosh open at the touch of a button; there are Jacuzzis in bathrooms; the restaurant has black-velvet chairs, grass-topped tables and spoons and forks suspended from light fittings. It's all over the top and we love it.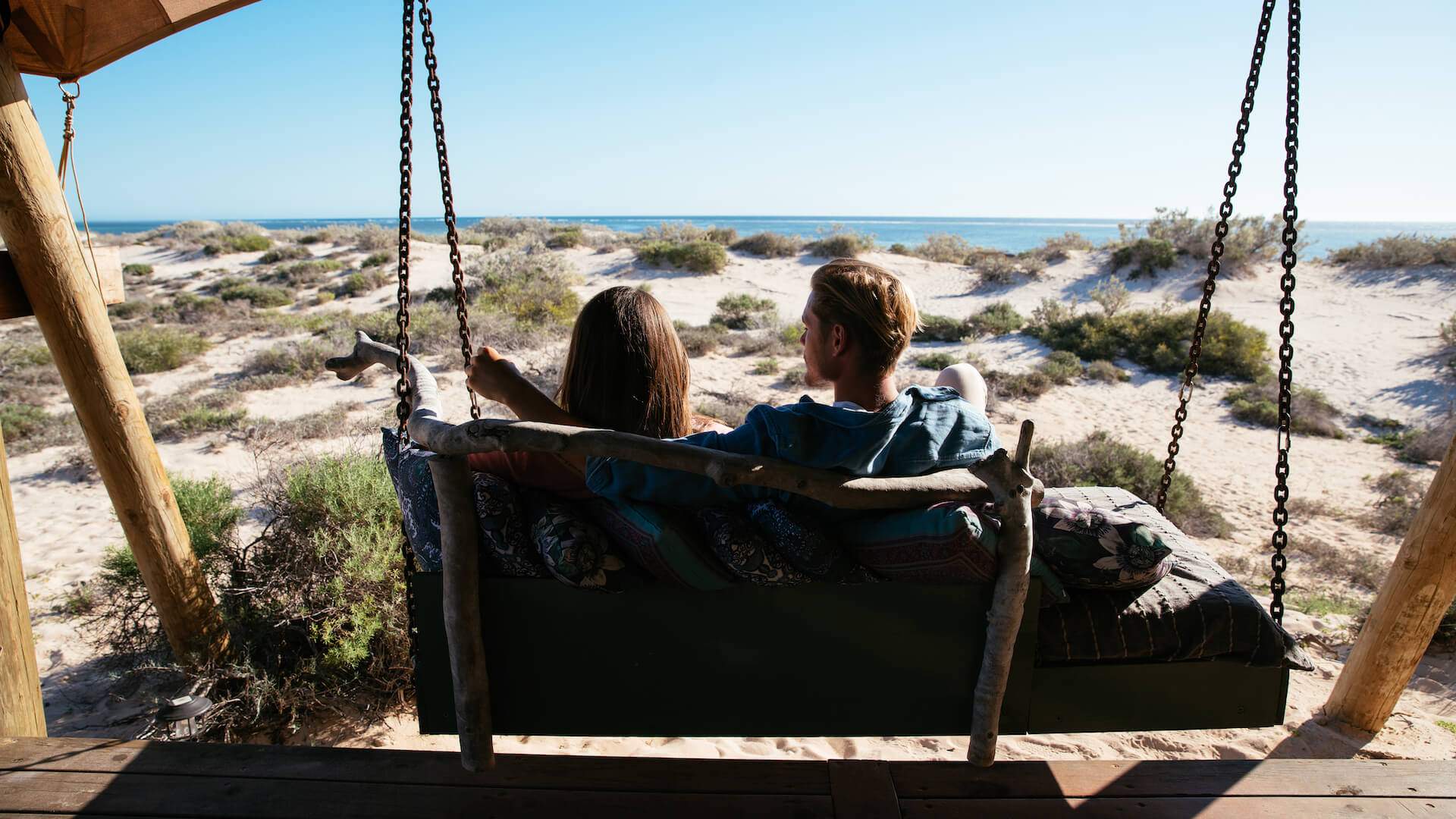 SAL SALIS, AUSTRALIA
A little closer to home, this swingers accommodation is set right on the Ningaloo Reef, where the desert meets the sea — an extraordinary and unique part of Australia that should be on all travel bucket lists.
The 16 off-grid wilderness tents are located right on the beach, surrounded by little else but untamed nature. Swing in your hammock all day long, gazing into your stupid-beautiful views with an ice-cold beer at hand, or get out on a sea kayak to explore the nearby reefs full of colourful sea life. Not only is this one of the best accommodations for swingers, it's also one of the best glamping spots in Australia.
COMO COCOA ISLAND, MALDIVES
COMO Cocoa Island is your quintessential luxury Maldives resort that's home to villas hovering on stilts above clear blue waters. It's the kind of place you see in honeymoon brochures and would expect to be the next location of The White Lotus. It is pure luxury. It's also where swingers can hop from beachside hammock to beachside hammock throughout a long sunny day.
When you grow tired of your own private pool and the waters full of turtles and dolphins, you can hit up some of the swings dotted about the island. Bring a good book and a few beers with you and spend your holiday swinging by the sea.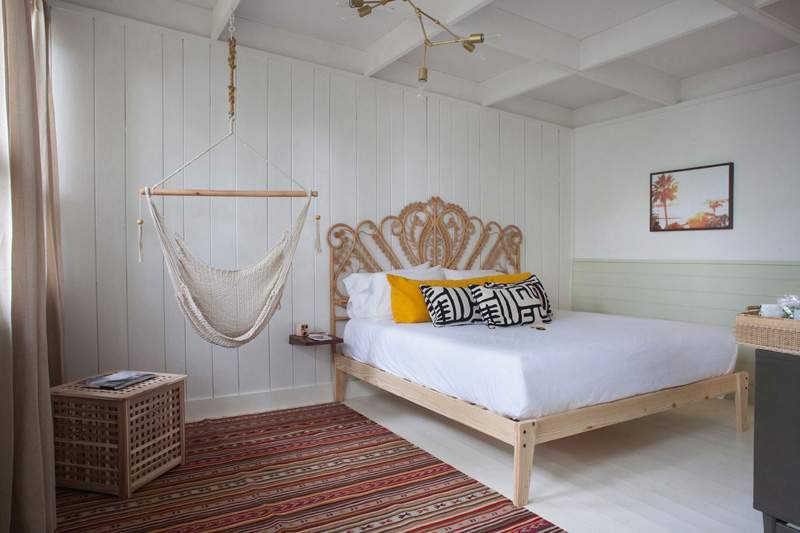 RUSCHMEYER'S, UNITED STATES
This grown-up, summer camp-style boutique hotel in the Hamptons is home to 19 detached rooms surrounding a large swath of grass that provides a back-to-basics luxury — with swings, a tepee and lawn chairs aplenty. Swingers will even find hammocks in some of the Ruchmeyer's bedrooms.
And come night-time, the lawns host summer parties and outdoor cinemas. This means you can swing here all day and all night long.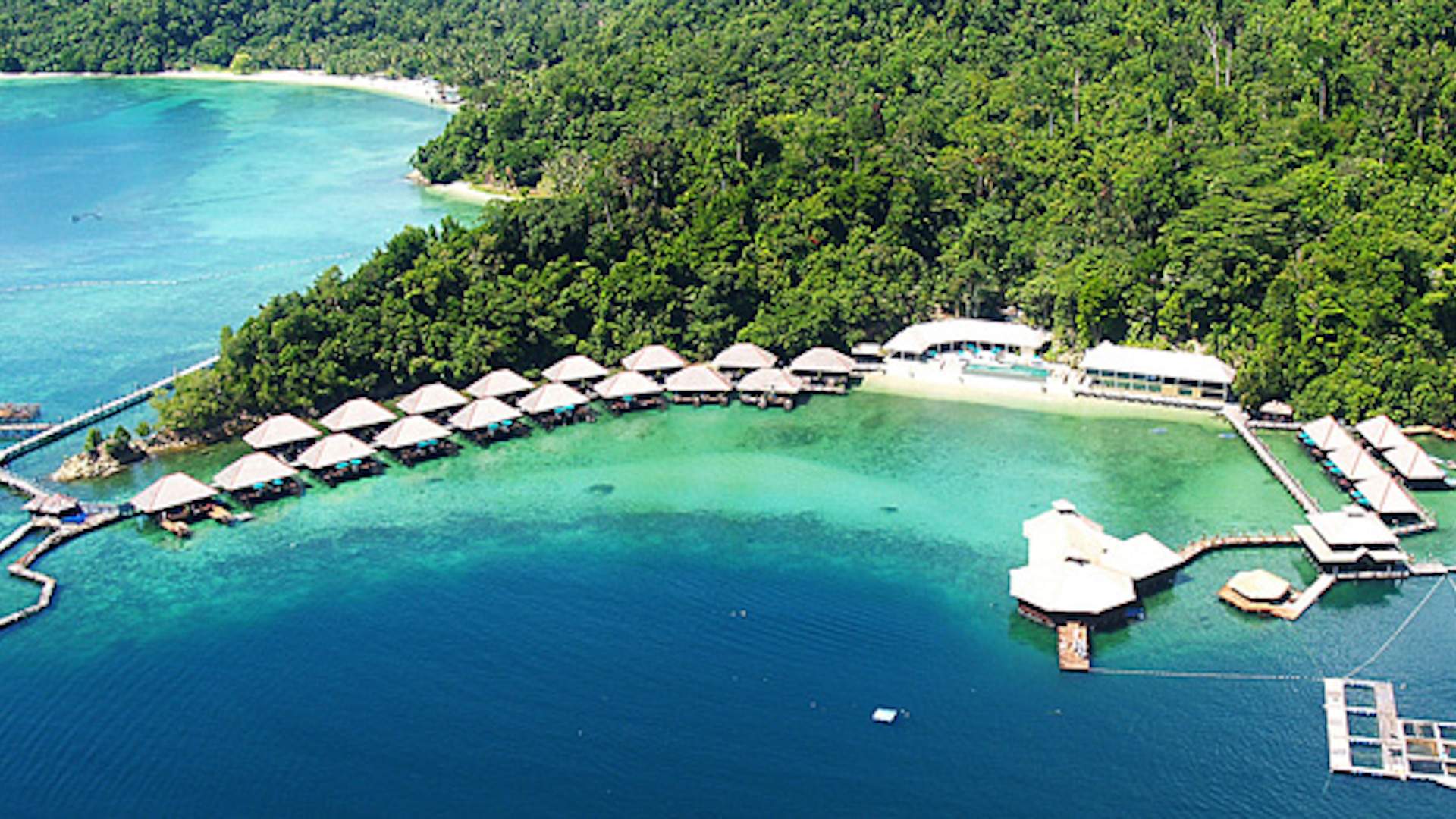 GAYANA MARINE RESORT, MALAYSIA
At Gayana Eco Resort, you can take swinging to whole new heights: this eco-luxe hideaway has jungle paths with a canopy walk and zip line, so you can whoosh through the trees like an over-caffeinated monkey. For calmer moments, there's also an excellent spa with horizon-view rooms and a selection of massages, scrubs, facials and beauty treatments.
There's even an on-site marine research centre: a hub devoted to giant-clam breeding and coral restoration programmes, where guests can feed man-sized groupers in floating pens, plant coral, or scoop up starfish and squishy sea cucumbers in the touch tanks.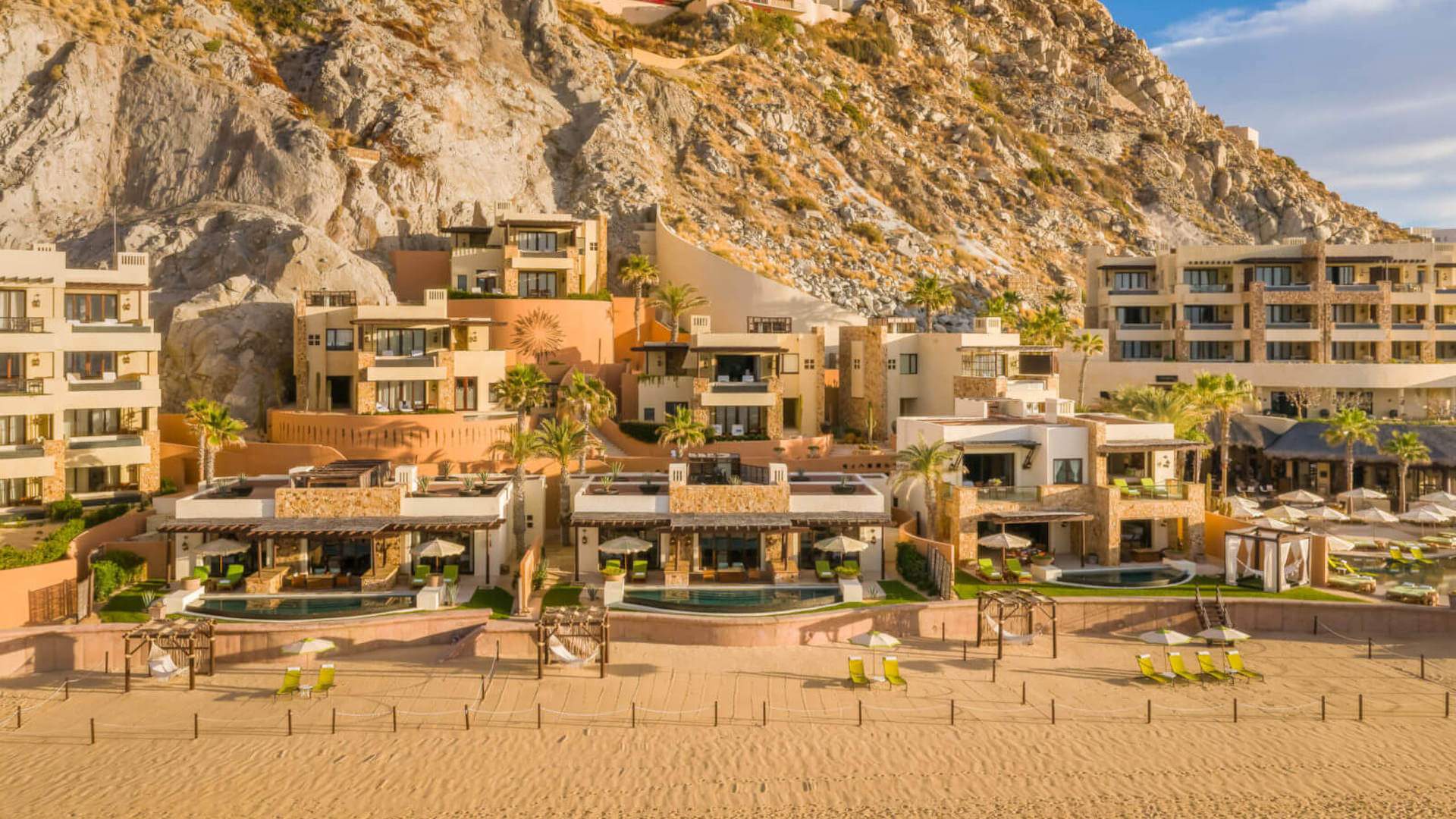 WALDORF ASTORIA LOS CABOS
This Los Cabos resort is huge and opulent. The 115 individually decorated guestrooms feature fireplaces, private plunge pools and balconies overlooking the private beach. Swingers won't find any swings in their rooms, but there are plenty dotted about the resort.
On the beach, stacks of hammocks line the shores, while the beach bar has swapped out the stools, preferring guess to sip cocktails while sitting on wooden swings. These may get a little dangerous once you've had a few bevs, so you best head to the beachside hammocks or one of the four Waldorf Astoria restaurants soon after.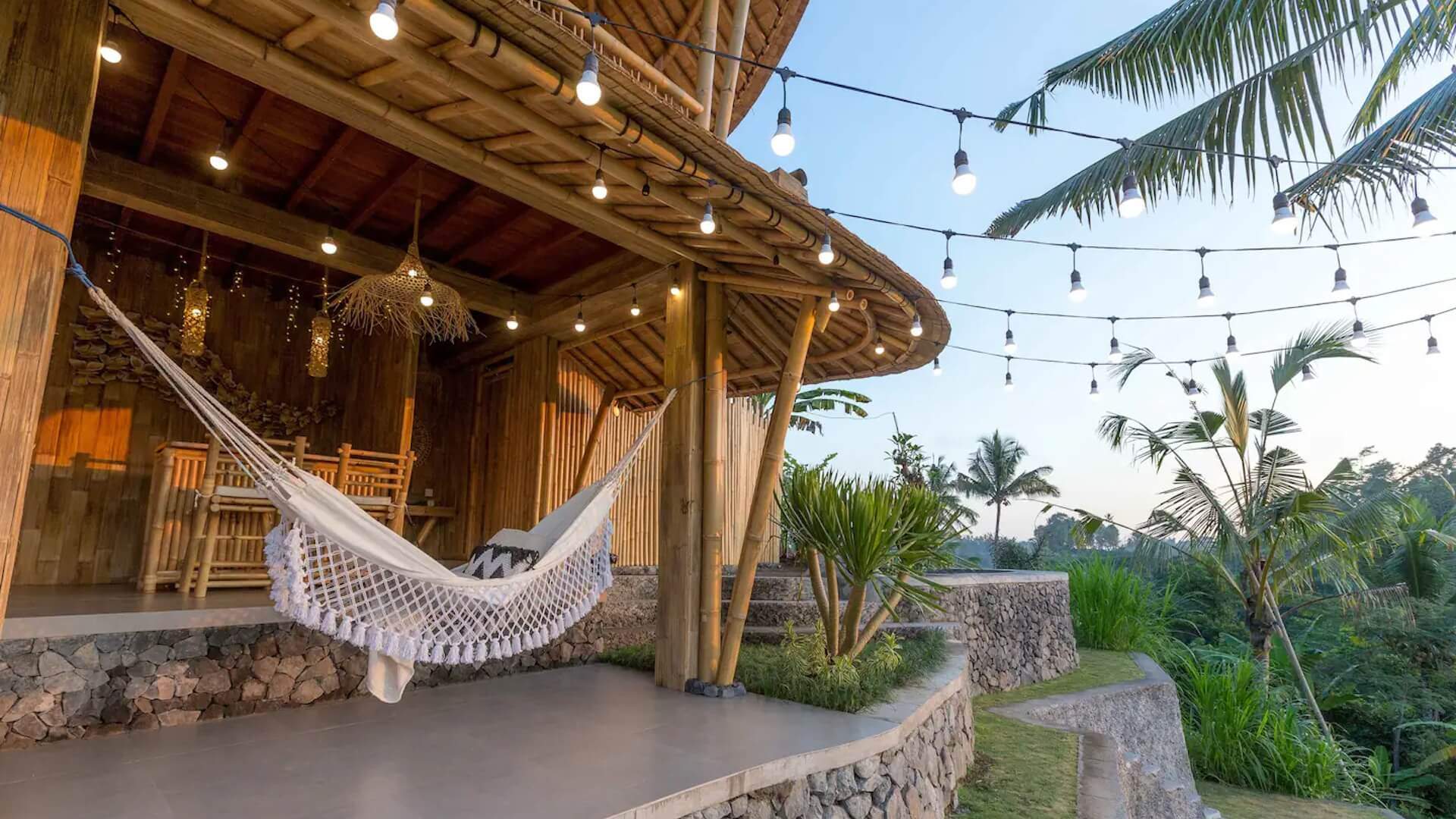 THE KOROWAI, INDONESIA
Each of Korowai's wood-framed rooms are carved into the limestone cliff overlooking Bali's famous Impossible Beach (known for surfing, not partying). Marvel at the ridiculous uninterrupted 180-degree views across the ocean from the privacy of your own little balcony adorned with traditional Balinese décor — including many hammocks and crochet nets. It's one of the most romantic places to stay in Bali. The glitz and glam of other Uluwatu resorts doesn't exist here. Instead, you and your partner will feel as if you've found your own hidden oasis.
But, when or if you do want to get into town, the hospitable resort staff will rent you a scooter or organise a taxi ride. Plus, there are a few walkable restaurants nearby if you somehow get tired of dining at their restaurant overlooking the beach.
Top images: Naladhu Private Island Resort
Feeling inspired to book a swinging getaway? Book your next dream holiday with Concrete Playground Trips — with deals on flights, stays and experiences at destinations around the world.
Concrete Playground Trips
Book unique getaways and adventures dreamed up by our editors