TRAVEL & LEISURE
We're Giving Away an Activity-Filled Trip for Two to Sri Lanka
Tick Sri Lanka off your bucket list.
We're Giving Away an Activity-Filled Trip for Two to Sri Lanka
Tick Sri Lanka off your bucket list.
in partnership with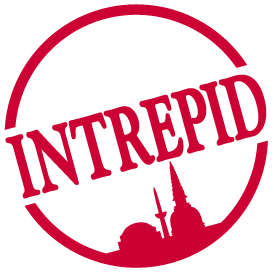 If you're anything like us, you have an endless list of places you want to visit and things you want to do when you're there: have a whiskey in the Park Hyatt Tokyo, float along Venice's canals, get into Berghain in Berlin, eat fresh seafood on the beach in Sri Lanka (just to name a few). But, sometimes, your bank balance won't allow it. We understand, and we've teamed up with Intrepid Travel so you can tick one off your list — for free.
The long-time purveyor of taking you off the beaten track, putting you outside of your comfort zone and providing A-plus travel stories, Intrepid Travel is giving you a chance to win an (almost) all-expenses-paid trip to Sri Lanka. As well as return airfares for two, you and your chosen loved one will also get to join a 15-day extensive tour of the country. Get ready to tell some cracking travel yarns in the future.
The Circle Sri Lanka trip will take you from Negombo, in the east and will travel clockwise all the way round to the island nation's capital, Colombo. Throughout the two weeks, you'll have the chance to explore ruins, climb Sigiriya Lion Rock, learn to cook traditional Sri Lankan fare, explore bustling bazaars and trek through tea plantations. And all accommodation, ten brekkies (and some lunches and dinners) are included, as well as more activities than you can count on your two hands.
The island is full of vibrant culture, incredible food, ancient citadels and idyllic beaches on all sides. Regardless of whether you're the lucky winner, it should be high up on your travel bucket list anyway.
To enter, see details below.
Top image: Sigiriya Lion Rock
Published on May 23, 2018 by Kat Hayes