"This Isn't Like Any Other Ghostface": The Full Trailer for 'Scream VI' Gets Slaying in New York City
If you like scary movies, you'll be excited about the long-running slasher franchise's latest comeback — complete with 'Scream 4' star Hayden Panettiere.
"You know you're like the tenth guy to try this, right? It never works out for the dipshit in the mask." So scolds TV reporter Gale Weathers (Courteney Cox, Shining Vale) in the latest trailer for Scream VI, saying what everyone that's ever watched this slasher franchise has long known. But, if bad past outcomes for fellow Ghostfaces were going to stop the next killer in the horror-film saga from getting stabby, there wouldn't even be a new flick to begin with.
If you like scary movies, then you've likely watched a Scream film or five over the last quarter of a century. And, across that period — ever since the OG feature became a box-office smash in 1996, then delivered 1997's Scream 2, 2000's Scream 3, 2011's Scream 4 and 2022's Scream, plus TV spinoff Scream: The TV Series — you've seen the saga's mask-wearing killer Ghostface slash his way through the fictional Californian town of Woodsboro multiple times, as well as a college in Ohio and then Hollywood. This time, however, he's following in The Muppets' footsteps and making a date with Manhattan.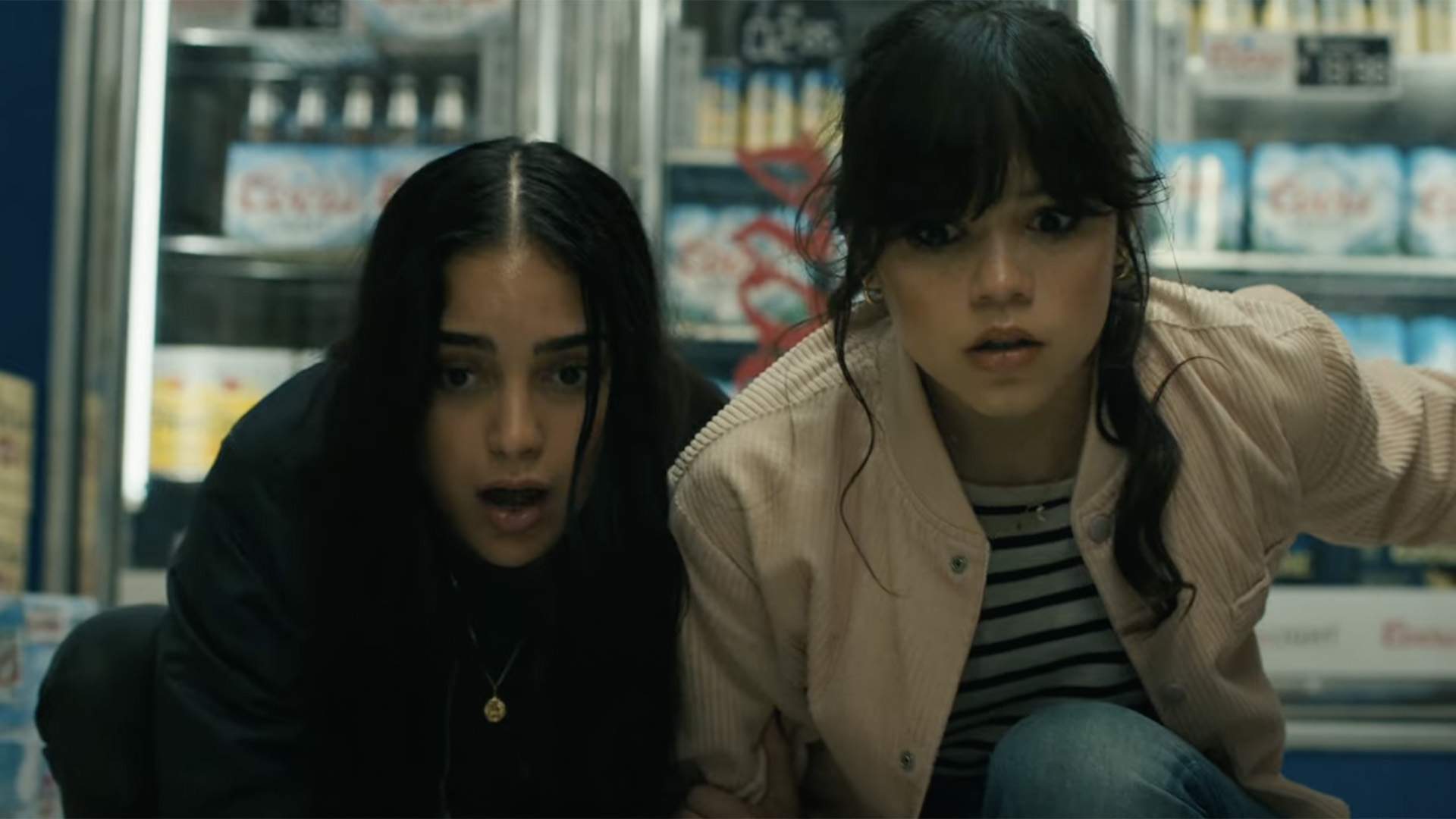 In both the initial Scream VI teaser trailer from back in 2022 and the just-dropped full sneak peek, New York City has an unwanted guest — and the current person donning a Ghostface mask is more than a little obsessed with their task. Early in the clip, there's even a shrine to the franchise so far, taking a trip down memory lane through the saga's history.
There's also another familiar face: Hayden Panettiere (Nashville), returning to the fold as Kirby Reed following Scream 4. She joins Cox as Weathers, the last Scream's Melissa Barrera (In the Heights) and Jenna Ortega (Wednesday) as sisters Sam and Tara Carpenter, and Jasmin Savoy Brown (Yellowjackets) as the siblings' film-obsessed pal Mindy among the existing franchise players making a comeback to get stalked by Ghostface once again.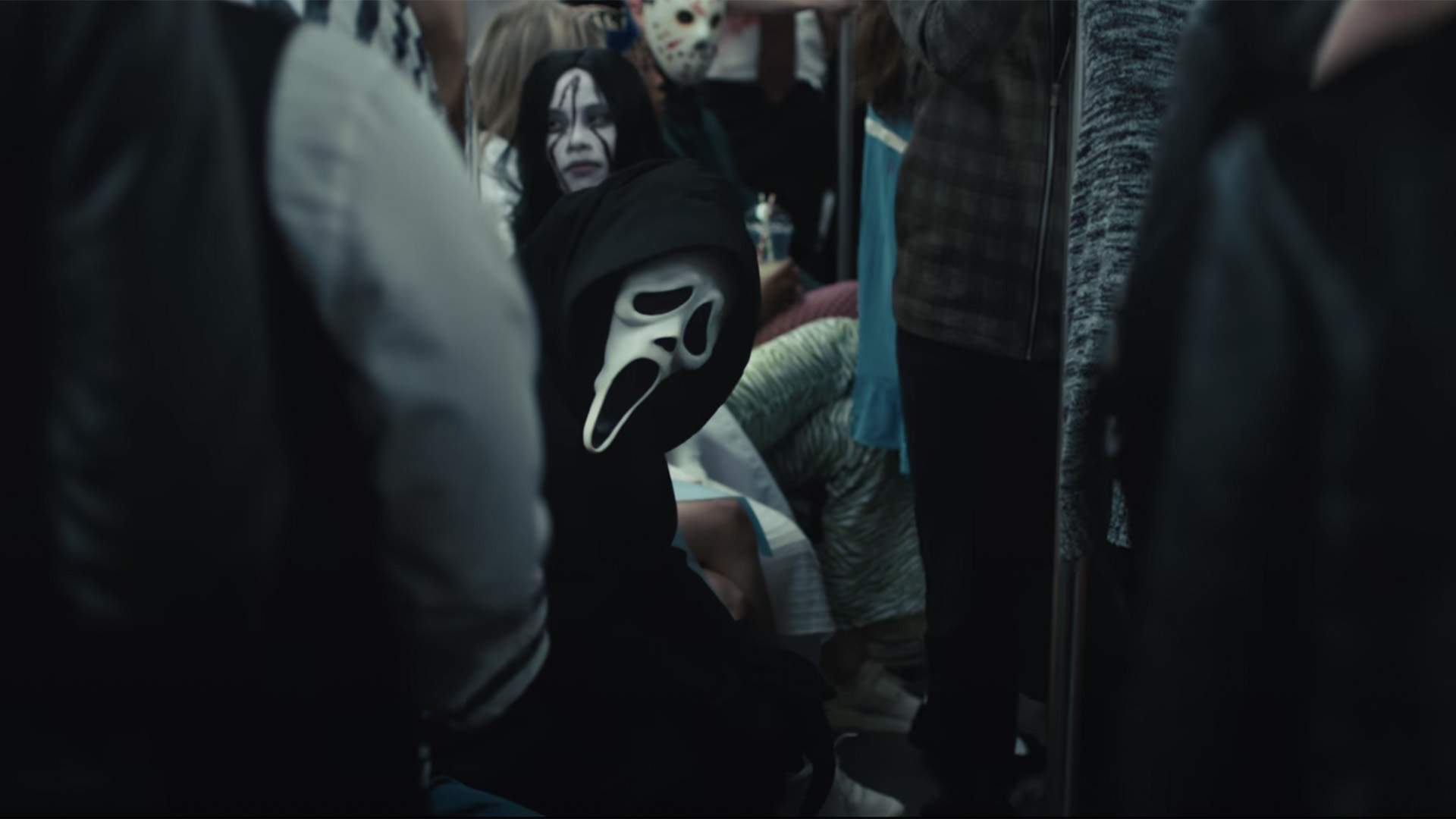 Or, make that Ghostfaces. In the two trailers so far, it's clearly Halloween, and costumes abound on a NYC subway. Among all that spooky attire: more than one black-clad person in a Ghostface mask, making Sam, Tara and Mindy more than a little distressed.
Ghostface also whips out a gun in a convenience store, slinks around New York's streets and gets Gale on the phone. Does the latter signal an end to one of the series' original characters? Amid references to other horror movies, and to the franchise's own past, that's how those kinds of scenes usually play out.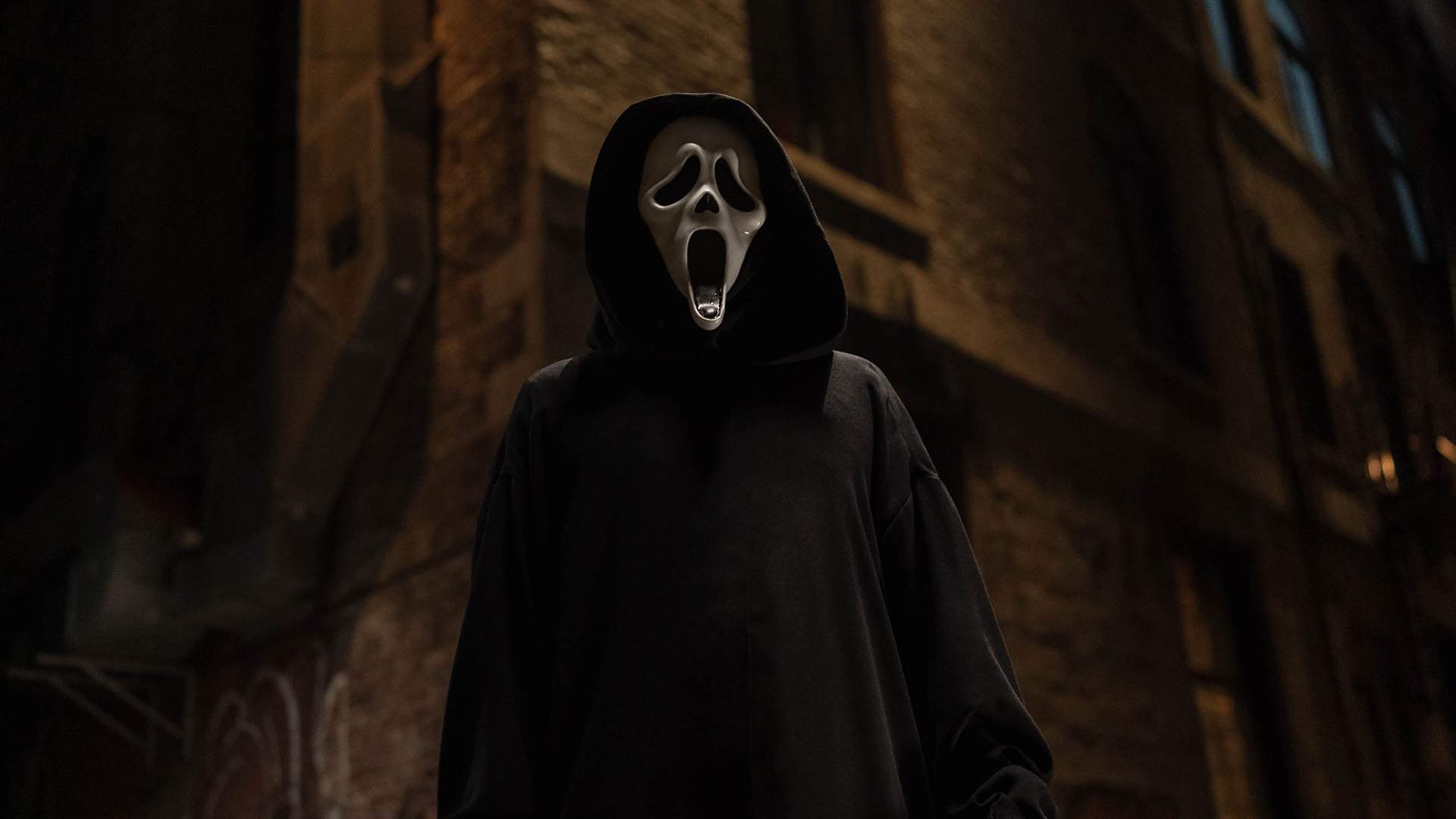 Whatever's in store for Gale, Kirby and company — and whether Kirby might be the killer this time around, because this series does love links when it comes to Ghostface's identity — will be revealed in early March, when Scream VI hits cinemas.
Ready or Not's Matt Bettinelli-Olpin and Tyler Gillett return to direct, as they did with 2021's Scream. Also involved, featuring on-screen: She-Hulk: Attorney at Law and The Other Two's Josh Segarra, Servant and The Grand Budapest Hotel's Tony Revolori, and Australian Nine Perfect Strangers and Ready or Not star Samara Weaving, plus Dermot Mulroney (Umma) and Henry Czerny (another Ready or Not alum).
Check out the full Scream VI trailer below:
Scream VI releases in cinemas Down Under on March 9.
Images: Philippe Bossé.
Introducing Concrete Playground Trips
Book unique getaways and adventures dreamed up by our editors