ARTS & ENTERTAINMENT
Five Winter Date Ideas to Help You Get Cosy with That Special Someone
From yoga in the sky to wintry picnics with a view, the city has a lot to offer if you're looking to impress.
Five Winter Date Ideas to Help You Get Cosy with That Special Someone
From yoga in the sky to wintry picnics with a view, the city has a lot to offer if you're looking to impress.
---
in partnership with

Let's face it — staying inside this winter is not going to earn you a whole lot of brownie points with your significant other or fresh love interest. The good news is that our stunning harbour city has a lot to offer if you're looking to impress — whether it be brunch by the harbour, yoga in the clouds or the phenomenon of dining in complete darkness. With some help from the University of Auckland, we've rounded up five winter date ideas to help you get cosy with that special someone.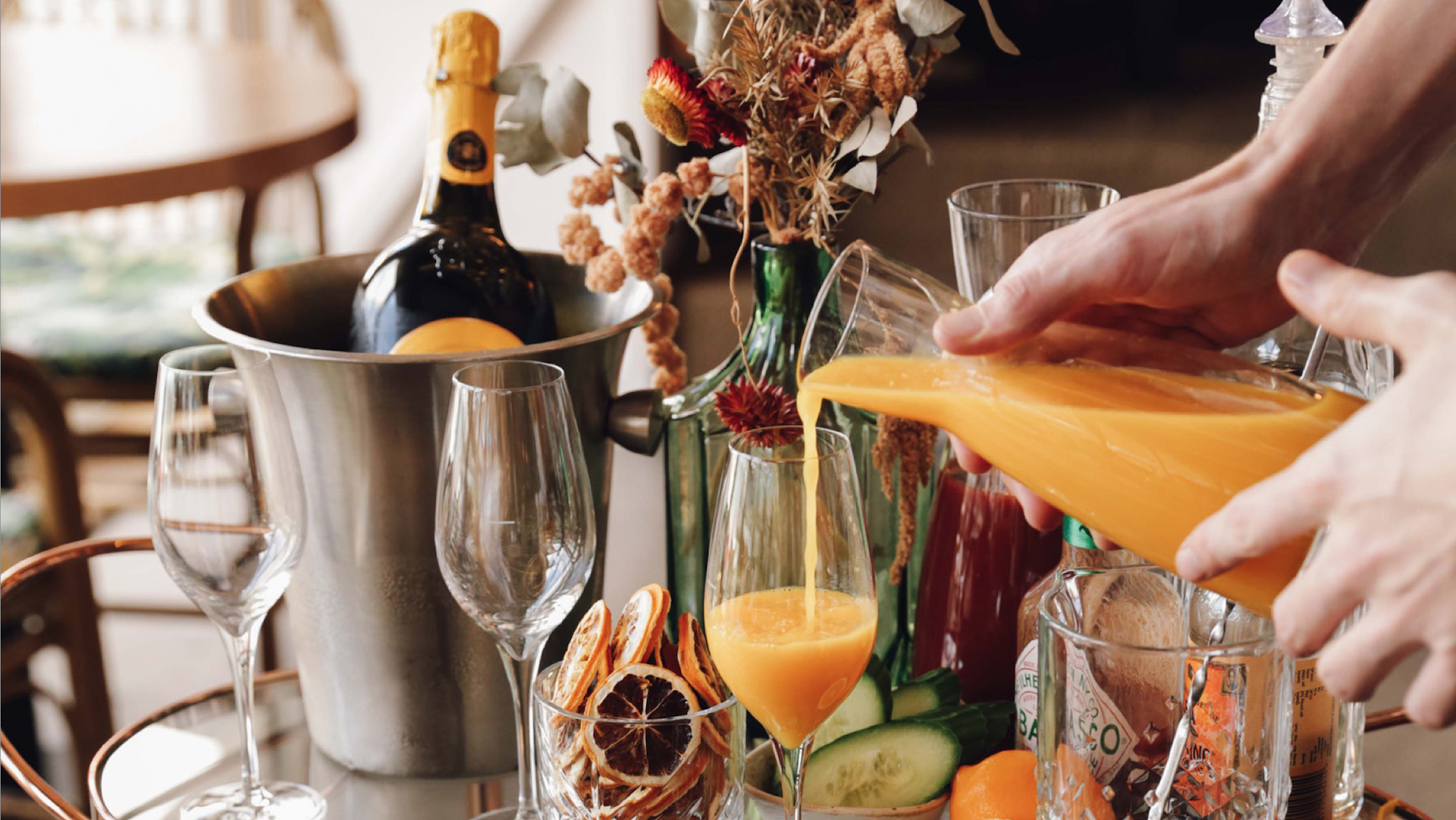 ENJOY BRUNCH BY THE WATER
There's no better way to impress than with mid-morning beverages and harbour views. Every Saturday and Sunday from 9am to 1pm, brunch-goers at waterfront establishment The Lula Inn are given a two-hour window to enjoy three courses and beverages while they dine. The chef's brunch selection will set you up for the day ahead. Take your pick from potato hash with cured salmon, corn fritters with bacon, scrambled eggs on sourdough, a bacon and egg burger or almond granola. Wash your feast down with the decent selection of beverages on offer.

STROLL THROUGH A REGIONAL PARK
Visiting one of Auckland's 48 volcanic cones is a failsafe way to show off your local knowledge. One Tree Hill and Mount Eden are both stunning destinations where you can hike to the summit in less than an hour and experience breathtaking views across the city. Once you've reached the top, roll out a picnic rug (and maybe a blanket) and watch the sun sink beneath the horizon. And if you choose Mount Eden — the region's highest natural viewing point — a selection of cosy bars and eateries sit within walking distance for some post-hike sustenance. You're welcome.


TAKE YOUR YOGA PRACTICE TO A WHOLE NEW LEVEL
Auckland Sky Tower's one-hour bending sessions offer breathtaking views at 186 meters above the city. Hosted by instructor Amanda Fell, the Yoga in the Sky classes are typically set to an inspiring playlist to uplift the practice — just in case you to needed to feel any higher than level 51. Hopefully your date doesn't mind an early wake up call — you'll need to be up on the Main Observation Deck by 6.45am to connect the mind, body and soul. All levels are welcome.


CATCH A FEATURE AT NZ INTERNATIONAL FILM FESTIVAL
There's a mighty long list of flicks to work through at this year's NZ International Film Festival — a total of 144 feature-length films from 45 countries will screen over 18 days beginning on Thursday, 18 July. It's packed with 25 films from Cannes including Jury Prize winners Les Misérables and Bacurau, a selection of cinematic oddities focusing on sex and horror, and a program entirely dedicated to achievements by women in cinema. For a combination of both music and film, book in the Auckland Philharmonia Orchestra's recreation of Alfred Hitchcock's The Lodger: A Story of the London Fog for the 20th edition of Live Cinema. Or just choose one of our top picks for 2019.


EAT DINNER IN COMPLETE DARKNESS
The global phenomenon of dining in complete darkness was created in Switzerland by a blind clergyman. French organisation Dans le Noir (aka In the Dark) has been hosting pitch-black events at Rydges Auckland since 2017, including sensory feasts, wine tastings, stand-up comedy and blind dating. The absence of sight awakens senses and enables guests to completely reevaluate their perception of taste and smell. It eradicates shyness and preconceptions, and fosters natural communication — which tends to become more intense, authentic and spontaneous.
Published on August 05, 2019 by Francois Finlay