Welcome Back to Rydell High: The Full Trailer for 'Grease' Prequel Series 'Rise of the Pink Ladies' Is Here
"Grease" is the word — again — in this new musical streaming series, which gives an iconic cinema girl gang an origin story.
Of all the new TV shows that are heading to streaming in 2023, only one has a groove and a meaning. Well, only one is based on a movie with a theme song that claims that, at least. And yes, you now have that tune stuck in your head — because 'Grease', the track, is that much of a catchy and persistent earworm.
The entire Grease soundtrack is, and perhaps the tunes that come with Grease: Rise of the Pink Ladies will be as well. This new prequel series steps back into the 70s-made, 50s-set musical rom-com's world, giving its titular girl gang an origin story. Based on both the initial teaser and the just-dropped full trailer, Rise of the Pink Ladies is hopelessly devoted to taking that task seriously.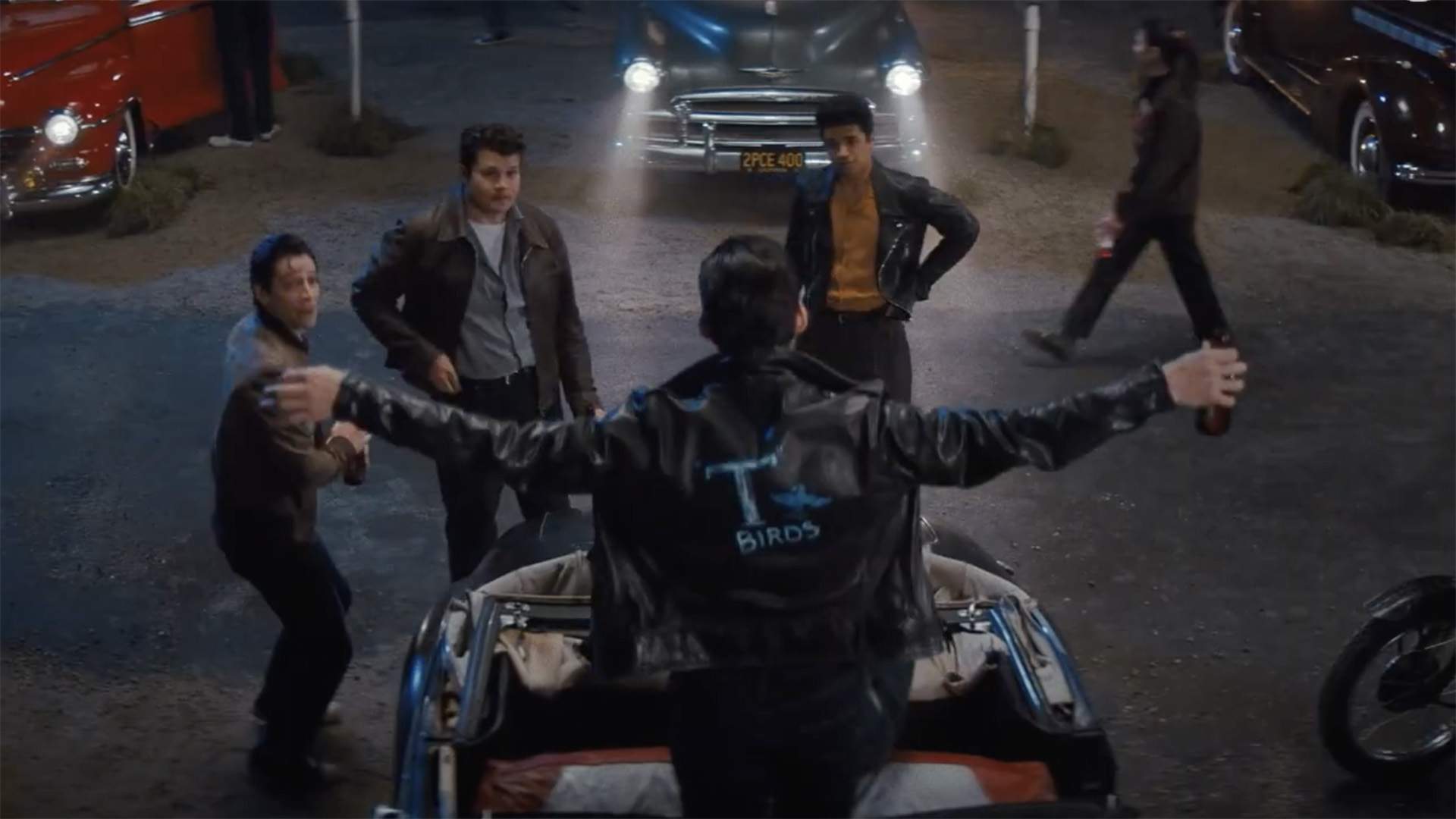 Here, in a ten-episode series set to stream via Paramount+ in Australia from Friday, April 7 — with New Zealand airing details yet to be revealed — it's the 1954–55 school year. It's also when the eponymous young women are given words of warning about appropriate behaviour. "Ladies, you must be careful with whom you associate," Assistant Principal McGee (Jackie Hoffman, Only Murders in the Building) tells them in the first trailer. "A girl's reputation is all that she has."
Welcome back to Rydell High, clearly, but before Danny (John Travolta) and Sandy (Olivia Newton-John) walked its halls. If the OG Grease and its tale about an Australian transfer student falling in love with an American high schooler in California is the one that you want — always — then you'll know that this franchise hasn't ever just been about the hit 1978 movie anyway. Before it became a silver-screen classic, it was a popular stage musical. After the first film's success, it spawned a 1982 Michelle Pfeiffer-starring sequel, too.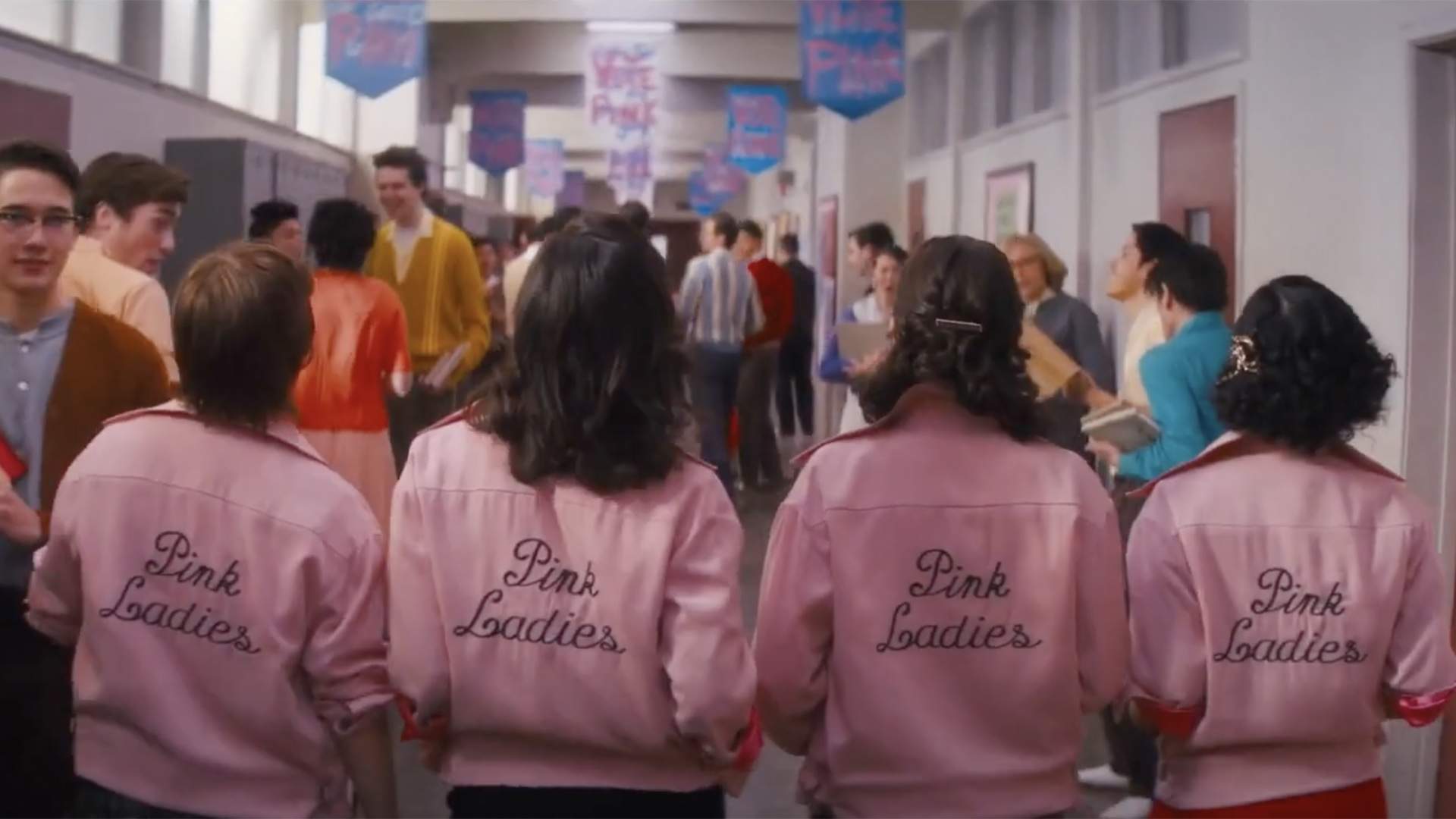 Pink jackets, T-Birds, dance scenes (including while wearing mechanics' overalls), a new take on a familiar track advising that Grease is indeed the word: they're all included in show's two sneak peeks so far.
Cast-wise, Marisa Davila (Love and Baseball), first-timer Cheyenne Isabel Wells, Ari Notartomaso (Paranormal Activity: Next of Kin) and Tricia Fukuhara (Loot) play the four teens who start the Pink Ladies, and are joined on-screen by Shanel Bailey (The Good Fight), Madison Thompson (Emergency), Johnathan Nieves (Penny Dreadful: City of Angels), Jason Schmidt (FBI: Most Wanted) and Maxwell Whittington-Cooper (The Photograph).
This isn't the last time that all things Grease will pop up again, either — not including the stage musical and OG movie's enduring popularity, of course — with a Danny and Sandy-focused prequel flick Summer Lovin' also in the works.
Check out the full trailer for Grease: Rise of the Pink Ladies below:
Grease: Rise of the Pink Ladies starts streaming via Paramount+ in Australia on Friday, April 7. New Zealand release details haven't yet been revealed — we'll update you when further information comes to hand.
Concrete Playground Trips
Book unique getaways and adventures dreamed up by our editors