Raw and Revelatory New British Dramedy 'Rain Dogs' Joins HBO's Ever-Growing List of Must-Sees
'The Last of Us' isn't HBO's only new standout of 2023 thanks to this candid eight-part BBC coproduction starring Daisy May Cooper.
In 2019's Skint Estate, Cash Carraway told all; A memoir of poverty, motherhood and survival completes the book's full title. Penned about working-class Britain from within working-class Britain, Carraway's written jaunt through her own life steps through the reality of being a single mum without a permanent place to live, of struggling to get by at every second, and of being around the system since she was a teenager. It examines alcoholism, loneliness, mental illness and domestic violence, too, plus refuges, working at peep shows, getting groceries from food banks and hopping between whatever temporary accommodation is available. It's unfettered and unflinching, especially about how difficult it is to merely exist in London if you're not wealthy — and it's in that same spirit that Rain Dogs follows.
An eight-part dramedy hailing from HBO and the BBC, and streaming via Binge in Australia and Neon in New Zealand, Rain Dogs isn't a direct adaptation of Carraway's text. It doesn't purport to bring her experiences to the screen exactly as they happened, or with slavish fidelity to the specific details. "It isn't autobiographical, but it definitely has firm roots in the chip on my shoulder!", the author advises about the series that she also created and wrote. This addition to 2023's new HBO highlights alongside The Last of Us remains not only raw, rich, honest and authentic but lived in as it tells the same basic story charted in Skint Estate's pages with candour, humour, warmth and poignancy.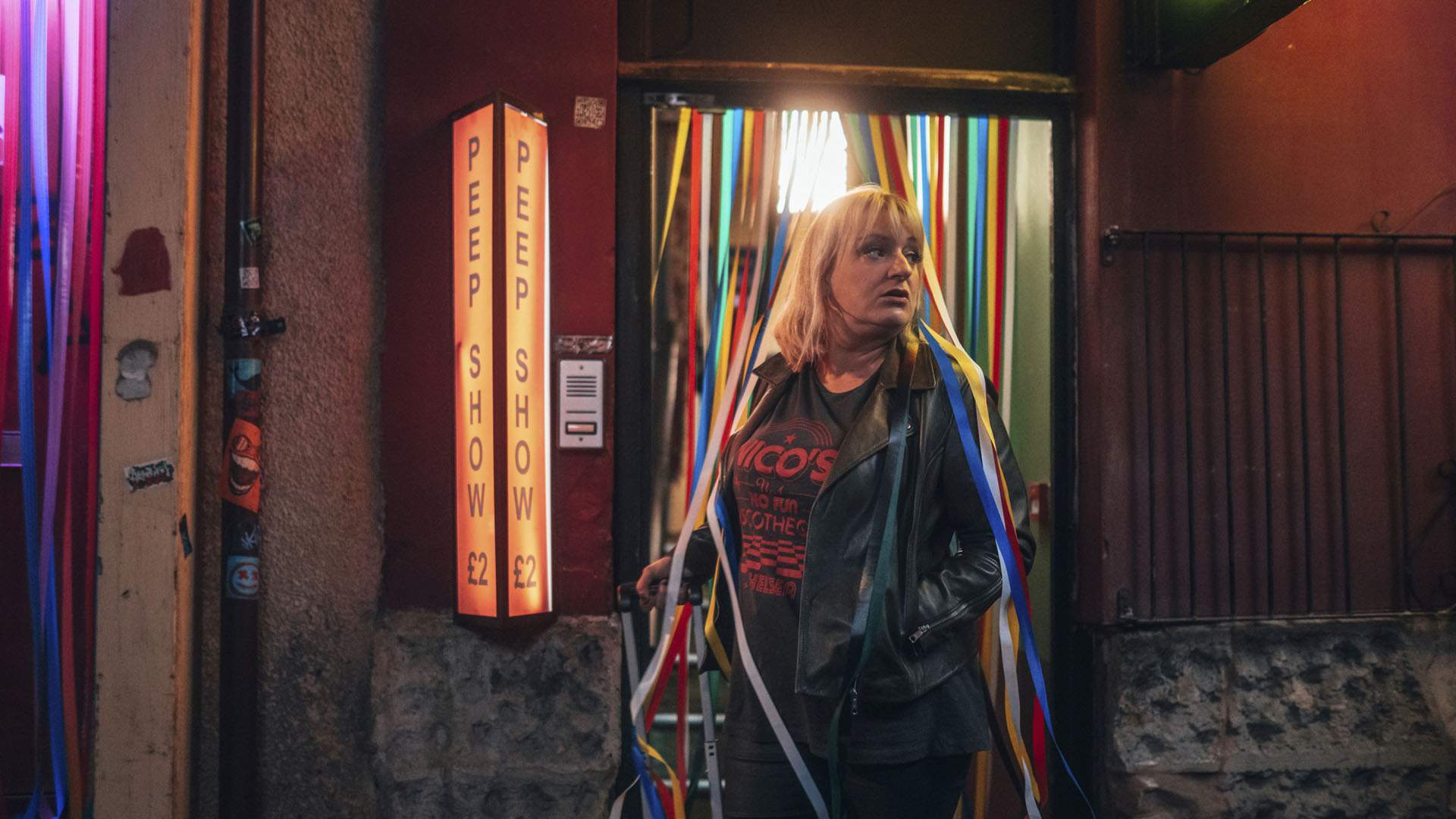 Slipping into Carraway's fictionalised shoes is Daisy May Cooper — and she's outstanding. Her on-screen resume includes Avenue 5 and Am I Being Unreasonable?, as well as being a team captain on the latest iteration of Britain's Spicks and Specks-inspiring Never Mind the Buzzcocks, but she's a force to be reckoned with as aspiring writer, recovering alcoholic, child-abuse survivor and mum (to Iris, played by debutant Fleur Tashjian) Costello Jones. When Rain Dogs begins, it's with an eviction. Cooper lives and breathes determination as Costello then scrambles to find somewhere for her and Iris to stay next. That's a constant battle, in fact, with the pair laying down their heads everywhere from cars and closets to palatial country houses and women's refuges in the search for somewhere to feel safe, settle in and truly belong.
Costello knows that her heart resides in London; keeping it there is another matter. Working full-time isn't enough, and neither is taking odd jobs whenever she can — such as cleaning the apartment of artist Lenny (The Young Ones legend Adrian Edmondson) while he watches on and pleasures himself — to supplement her income. But she's adamant about attempting to do her utmost for Iris as she tries to pen her own memoir ("basically Oliver Twist but with big tits"). Among Rain Dogs' many unblinking truths, how tricky it is to make it in creative fields when you don't have the fiscal luxury of interning, working for exposure and accepting wages impossible to survive on even without a cost-of-living crisis — and if you also lack a well-to-do network of contacts to help get your foot in the door — echoes strongly.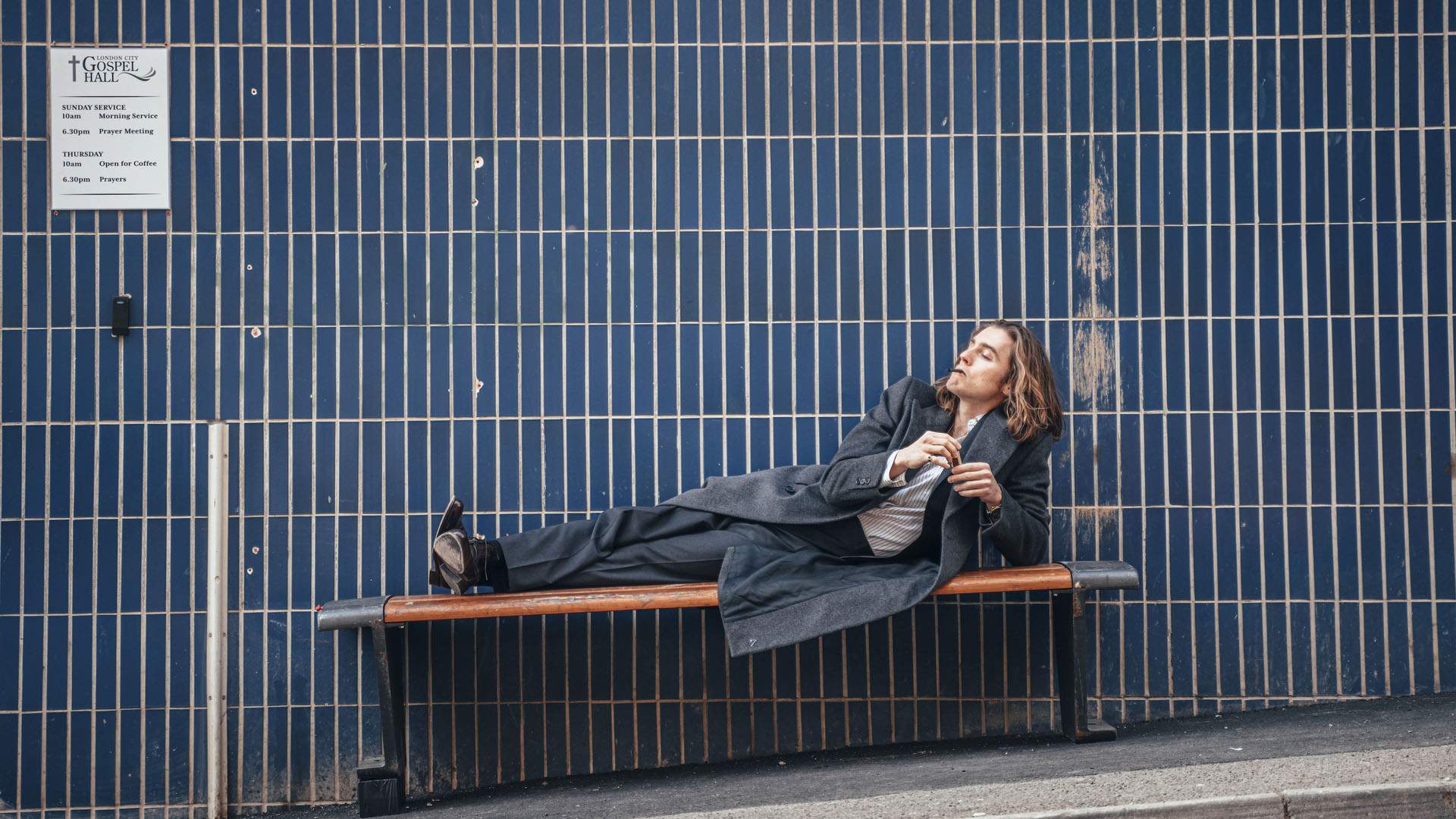 This isn't just Costello and Iris' tale, as devastatingly well-written and -performed as both characters are. This isn't just a story of a mother and daughter doing it tough, either, and facing more tragedies and heartbreaks than hard-earned joys. Rain Dogs is those things, but it's also an exploration of the complicated and imperfect support systems that spring beyond the bonds of blood. Enter Florian Selby (Jack Farthing, Spencer), alongside the aforementioned Lenny and Costello's best friend Gloria (Ronke Adekoluejo, Alex Rider). Each is as flawed and chaotic as Costello — Gloria is first met waking up in a phone booth with last night's party outfit on and no memory of how she got there, for instance — because Rain Dogs directs the clearest of eyes towards everyone.
In episode one, when Costello's phone rings, "SELBY — DON'T ANSWER" gleams across her screen. They'll be chatting before episode two arrives, with Selby an inescapable part of Costello and Iris' existence, but the reason for her caution makes itself known quickly. A companion since Costello's university days and the closest thing to a father that Iris has, he completes their unconventional and dysfunctional family. That said, the self-described "classical homosexual" is as privileged as he is self-destructive, tussles with his mental health, and re-enters Costello and Iris' life after a year in prison for assault. He's devoted to them, relishing helping financially when he can — and he usually can — but, while he's Costello's platonic other half, toxic doesn't even begin to describe their relationship at its worst.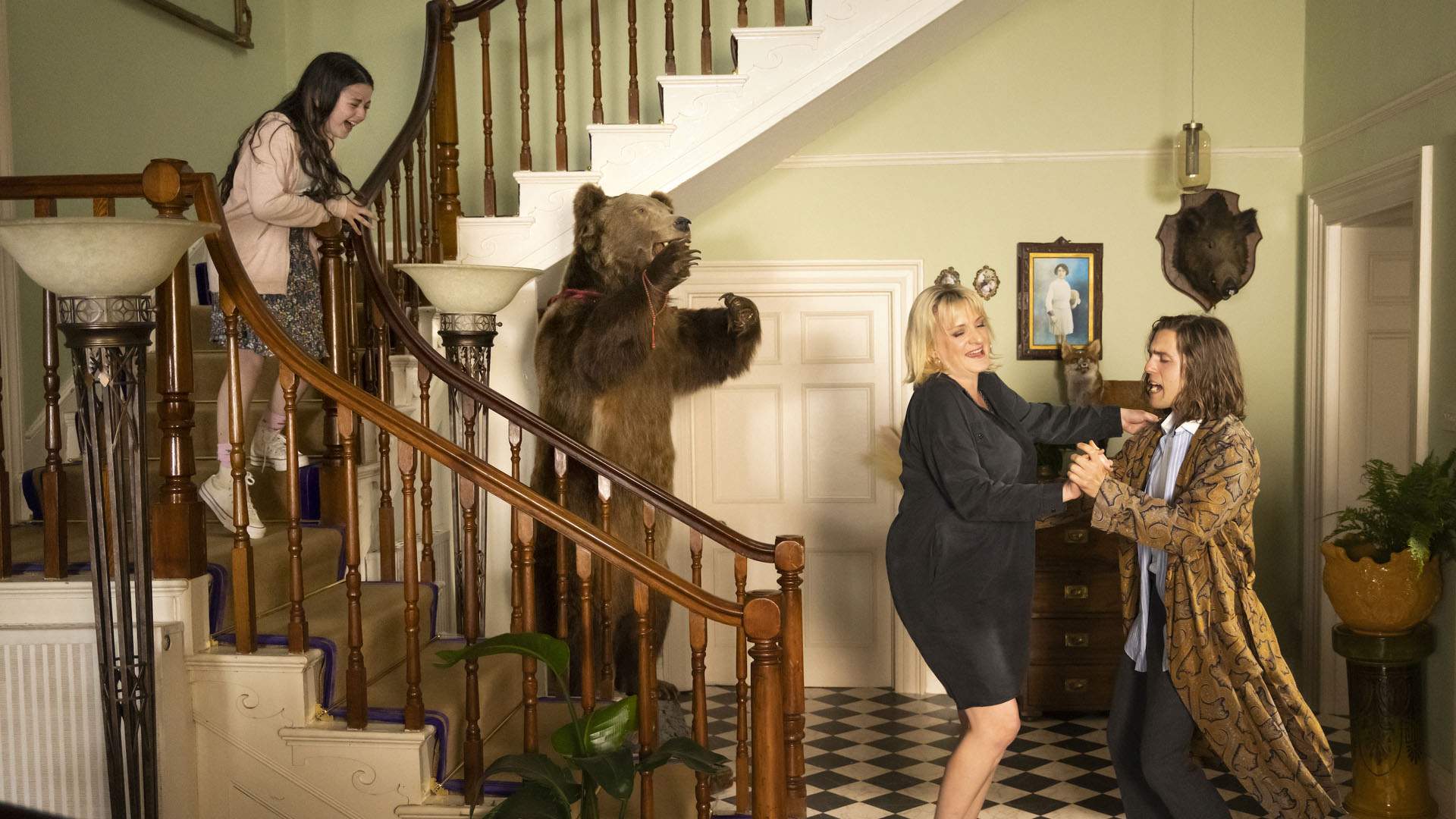 Carraway has dubbed Rain Dogs as "an off-beat rom-com between Costello and Selby" and "a love story told from the gutter". On-screen, she poses the pair as soulmates caught in a storm of striving (to be better, and to give Iris they best they can), self-sabotaging and stark realities. One particularly excellent episode sees the trio live out a moneyed fantasy, yet it's tainted from the outset. They're not leaving London voluntarily. Rather, they're decamping because Selby's mother (Anna Chancellor, Pennyworth) has cut him off and banished him to their holiday home. Iris has never enjoyed such luxury, and Costello can't remember such stability — but, as months pass, Selby and Costello also can't stop their usual dynamic from flaring up.
HBO isn't shy about confronting the vast economic inequality that's an infuriating fact of life today, usually in satirical portraits of the one-percent such as Succession and The White Lotus. Indeed, the US network is exceptional at making such shows smart and savvy must-see viewing. In Rain Dogs, it spends more time among the have nots than the haves — and it spies how everyday human nature is considered damning when you're poor but eccentric when you're rich. With a firm sense of humour, it pokes fun at the journalist that says she wants to unearth a new voice but twists Costello's words into poverty porn, the school mums claiming to sport liberal attitudes but quick to shame, and the photographer so turned on by playing poverty tourist that he climaxes early. With a steely gaze, it spots how easily Selby keeps coming back from his many missteps, and how widely and repeatedly Costello is punished for hers. Watching along with Rain Dogs is a revelatory rollercoaster, and it's stunning.
Check out the trailer for Rain Dogs below:
Rain Dogs streams via Binge in Australia and Neon in New Zealand.
Images: Simon Ridgway, James Pardon and Gary Moyes/HBO.
Concrete Playground Trips
Book unique getaways and adventures dreamed up by our editors