Buzzers at the Ready: The New Ten-Episode Season of 'Spicks and Specks' Will Hit the ABC in August
This seasons's guests include Hamish Blake, Denise Scott, Rhys Nicholson, Zoe Coombs Marr, Montaigne and Dylan Alcott.
If one particular Bee Gees song was ever the answer on Heardle, the music intro spinoff from Wordle, every Australian would guess it instantly. That tune: 'Spicks and Specks', which has been gracing the ABC's music quiz show of the same name since 2005 — whenever the show has been on the air, that is.
It'll start echoing from your television again from Sunday, August 7, too, which is when the national broadcaster is bringing back the beloved series. Back in June, the network announced that the show would return this year for ten episodes, but now it has revealed the actual date.
Adam Hills, Myf Warhurst and Alan Brough will be back as well, hosting and taking on team captain roles respectively, while this new season also boasts an impressive list of guests. Hamish Blake, Denise Scott, Dave O'Neil, Luke McGregor, Rhys Nicholson, Nath Valvo and Zoe Coombs Marr will all return, while Casey Donovan, Montaigne, Emma Watkins, Dylan Alcott and Mama Alto will make their Spicks and Specks debut. And, that doesn't include the lineup of bands performing.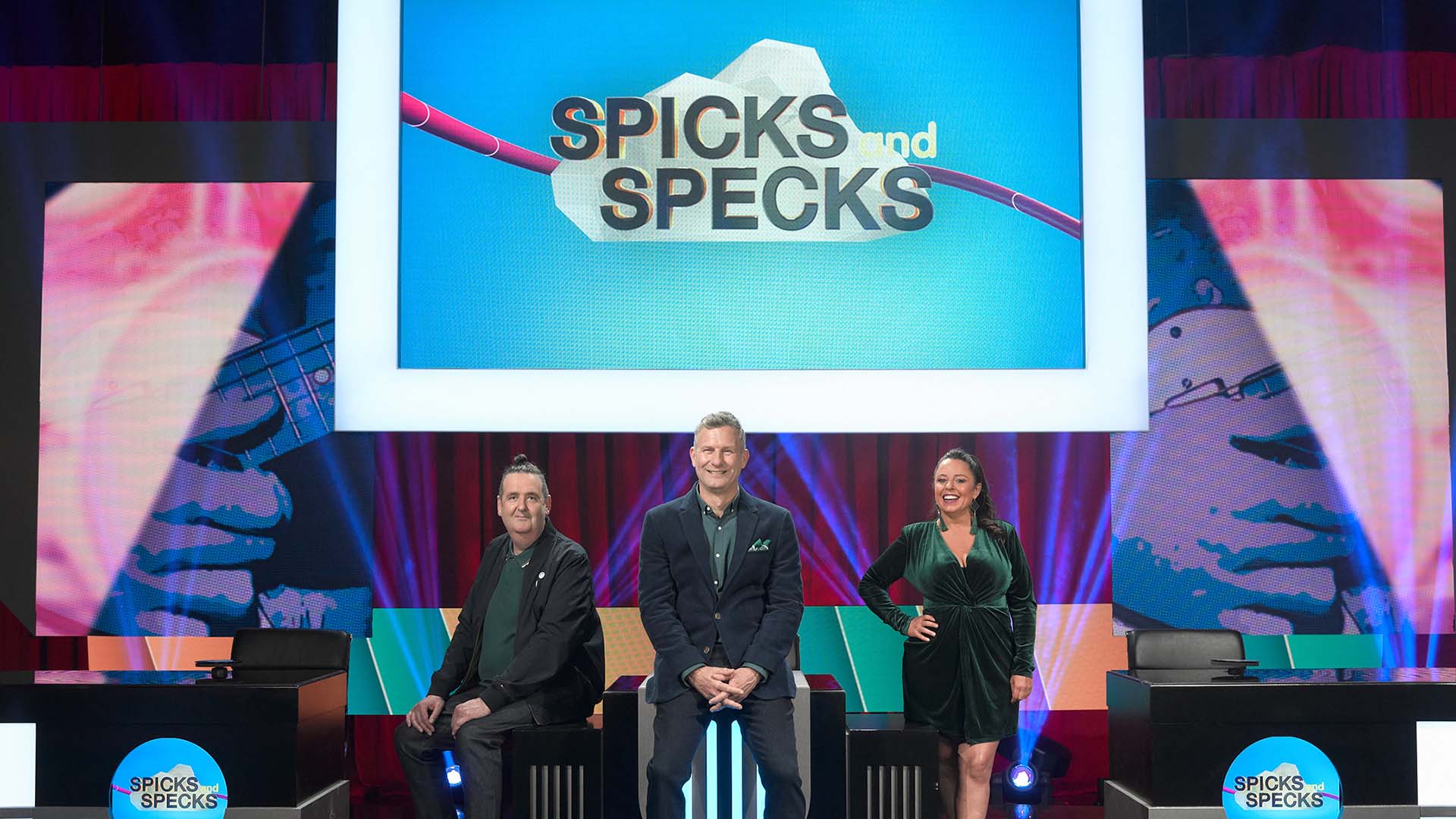 If you're somehow new to the ABC hit, it answers an easy question. What's better than watching a heap of top Australian talent sit around and talk about music? Watching them do all of the above while flinging around trivia, competing for points and just generally being funny, too.
From there, taking a few cues from the UK's Never Mind the Buzzcocks, Spicks and Specks throws plenty of queries at its star-studded teams — pitting Aussie musos and comedians against each other. Yes, it's no wonder that the show has proven a hit several times over, and that it keeps coming back.
It was a first weekly favourite when it initially aired between 2005–2011. Then, it was revived back in 2014, but with a new host and team captains. Finally, it started gathering its original lineup of Hills, Warhurst and Brough back together, first via a one-off reunion special, then with four new Spicks and Specks specials across 2019–20, and then in its regular format since 2021.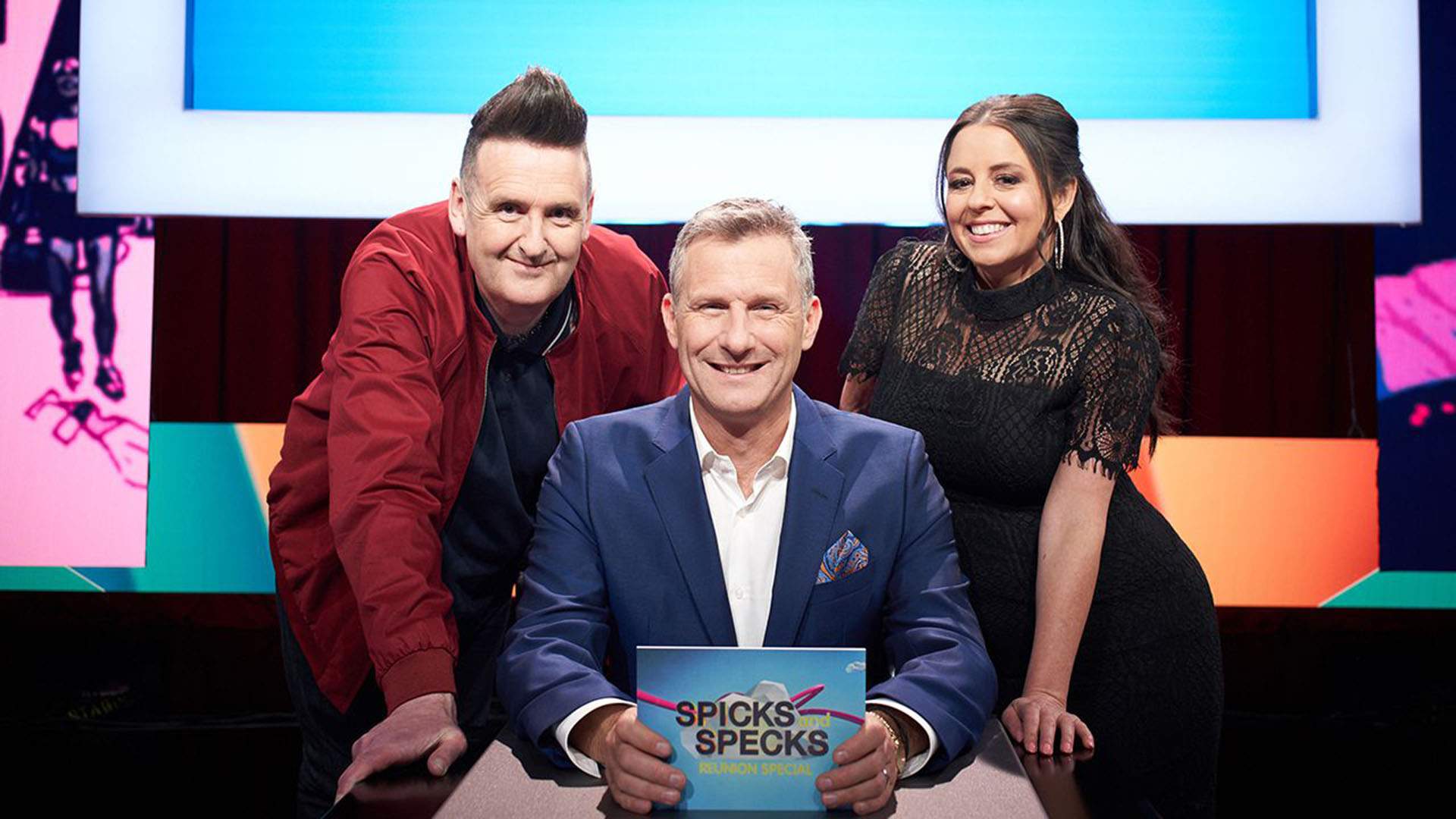 Obviously, Spicks and Specks has been enjoying more comebacks than John Farnham of late. For its 2022 run, it's also dropping clues to a new game in each episode. To play The Secret Song, you'll need to watch out to cryptic clues uttered by Hills during the regular questions and games, which Warhurst and Brough also need to pick up on — and doing just that could mean the difference between winning and losing.
Until August 7 arrives, check out a sneak peek at Spicks and Specks' new season below:
Spicks and Specks will return to ABC TV and ABC iView from 7.40pm on Sunday, August 7.
Concrete Playground Trips
Book unique getaways and adventures dreamed up by our editors