'Succession' Season Four Starts in Such Savage Form That You'll Never Want the HBO Hit to End
In its final season, HBO's stellar one-percent drama hasn't lost its bite — or taste for blisteringly funny family-feud chaos.
Endings have always been a part of Succession. Since it premiered in 2018, the bulk of the HBO drama's feuding figures have been waiting for a big farewell. The reason is right there in the title, because for any of the Roy clan's adult children to scale the family company's greatest heights and remain there — be it initial heir apparent Kendall (Jeremy Strong, Armageddon Time), his inappropriate photo-sending brother Roman (Kieran Culkin, No Sudden Move), their political-fixer sister Siobhan (Sarah Snook, Pieces of a Woman), or eldest sibling and now-presidential candidate Connor (Alan Ruck, The Dropout) — their father Logan's (Brian Cox, Remember Me) tenure must wrap up. He's stubborn, though. He's proud, too, of what he's achieved and the power it's brought. Whenever Logan has seemed nearly ready to leave the business behind, he's held on. And if he's challenged or threatened, as three seasons of the Emmy-winning series have done again and again, he shows no signs of ever letting go.
Succession has always been waiting for Logan's last stint at global media outfit Waystar RoyCo, but it's never been about finales quite the way it is in its fourth season, which starts streaming from Monday, March 27 Down Under (including via Foxtel, Binge and Foxtel On Demand in Australia, and on Neon in New Zealand). This time, there's a ticking clock not just for the show's characters, but for the stellar series itself. In late February, in an interview with The New Yorker a month out from season four's premiere, Succession's creator and showrunner Jesse Armstrong advised that this is its last go-around. Nothing can last forever, not even widely acclaimed hit shows that are a rarity in today's TV climate: genuine appointment-viewing. So, this one is going out at the height of its greatness — yes, its final batch of episodes begins out that strongly — which is how Logan should've always wanted to as well.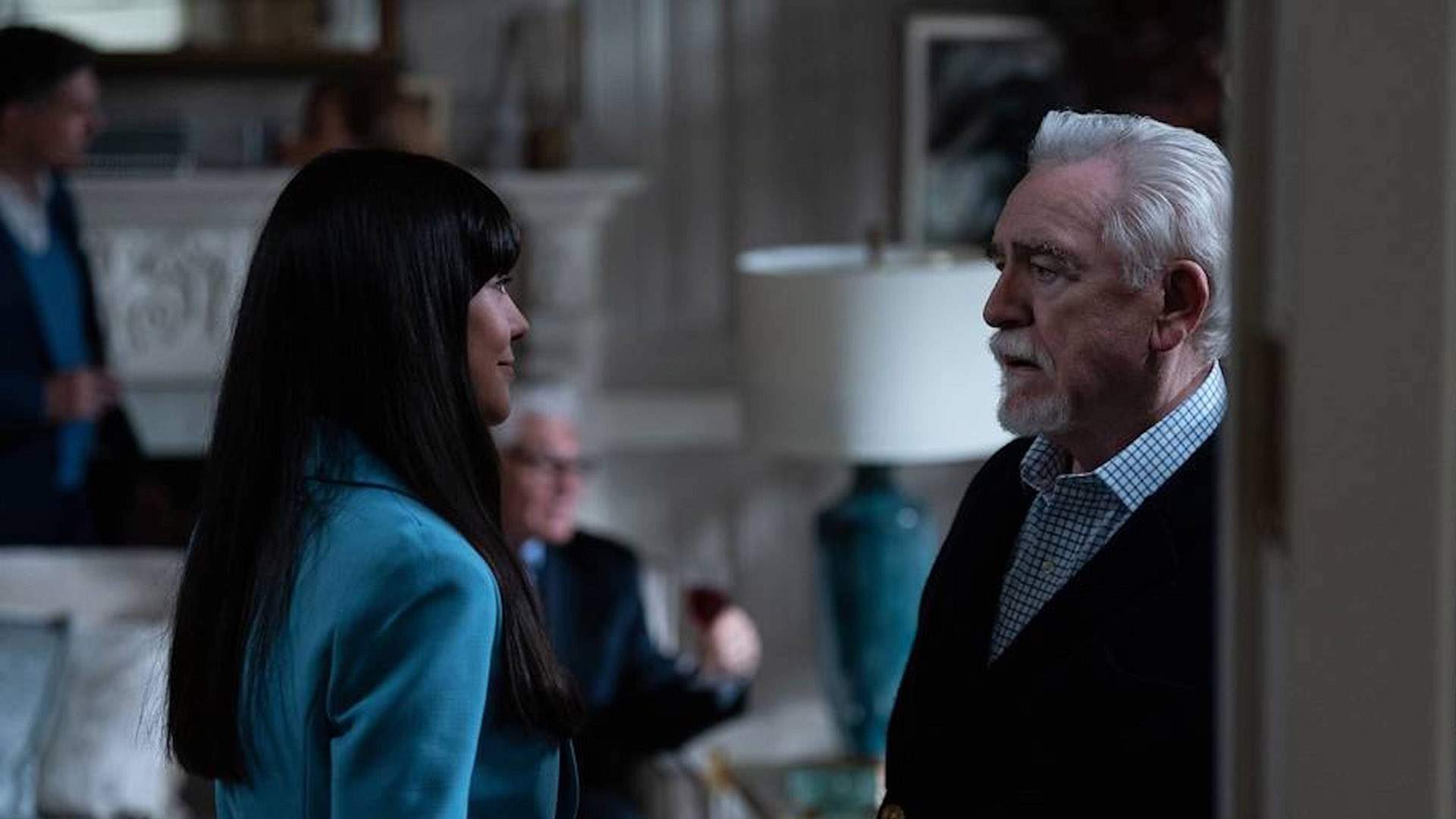 That Succession won't be tearing into its ultra-rich squabblers again after these ten episodes casts a shadow over the new season, unsurprisingly. That said, given that it commences with the Roys as fractured as ever in the aftermath of 2021's season three — with Kendall, Roma and Shiv all estranged from and actively working against their dad, who has badged them "rats" with his usual venom — there's a higher sense of tension, greater stakes and a firmer feeling of finality anyway. This bickering brood has split, backstabbed, betrayed, undermined and reunited many times before. They've overcome health scares, accidental killings, high-strung weddings, legal troubles, hostile attempted takeovers, dark scandals, political scrutiny and more. Armstrong and his writing team could've kept the cycle going, but there's an unshakeable sense of hurt to this round of tussles that feels like the last the Roys can endure.
In season three, Waystar went from trying to buy streaming service GoJo to entertaining a buyout from it — and from its tech visionary Lukas Matsson (Alexander Skarsgård, The Northman) — instead. And, as Kendall, Roman and Shiv kept trying to lock in their futures, Logan found a way to cut them out that couldn't have cut deeper. Accordingly, when season four kicks off with Logan's birthday just as season one did, a party that he's characteristically miserable at, only Connor shows up among his kids. The other three are busy trying to secure financing for The Hundred, the new media venture they're pitching as "Substack meets Masterclass meets The Economist meets The New Yorker". What they really want to do, of course, is stick it to their old man above all else.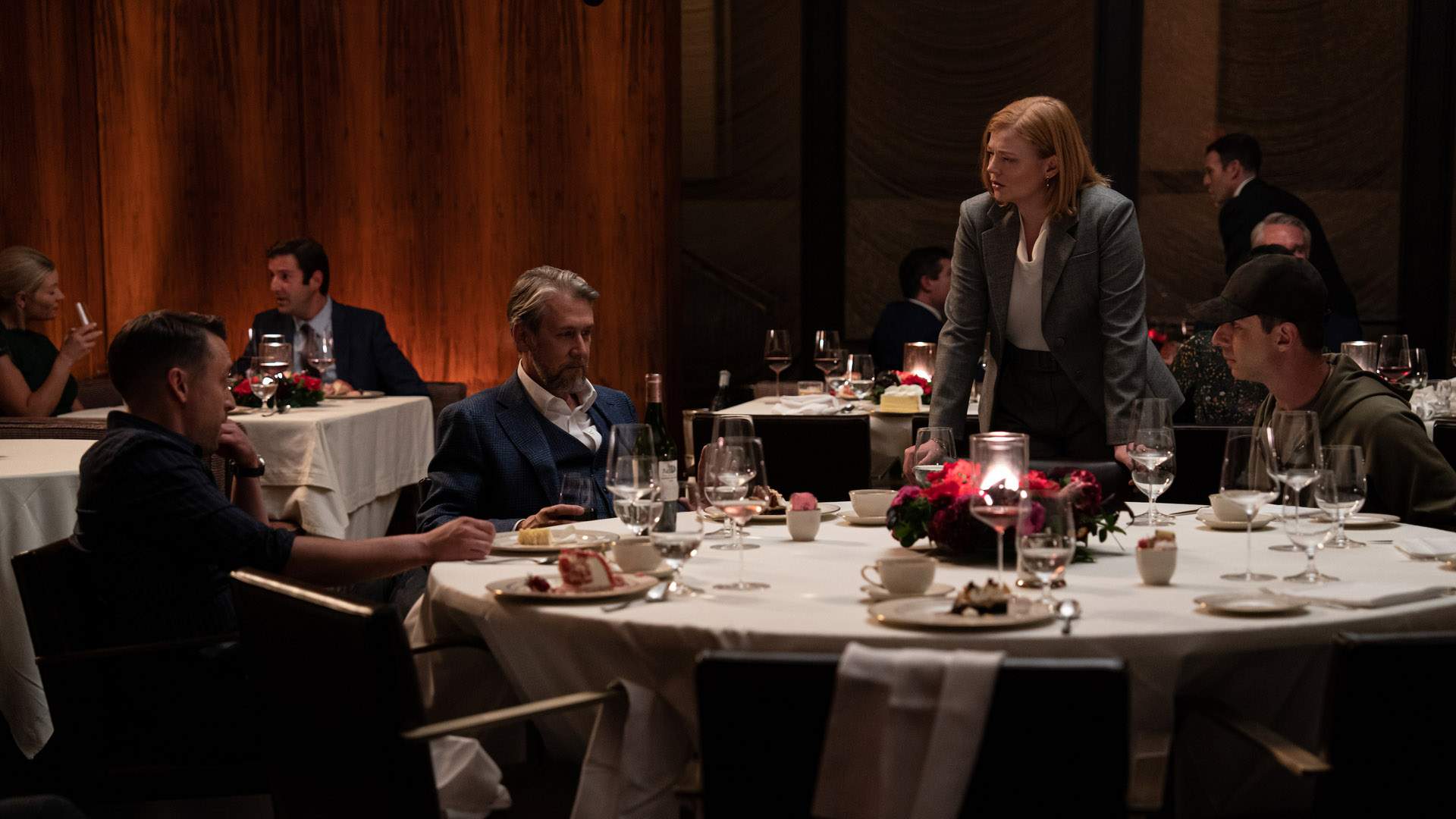 Money, which the Roys have much more of than most, aren't afraid to splash about and are always chasing, sure can't buy a reprieve from good old-fashioned pettiness. That's always been a glaring truth at the heart of the series, just like its fantasy equivalent Game of Thrones, because boasting immense control and hefty fortunes can't make anyone a decent person. No one watches this takedown of unfettered power, wealth and entitlement for hugs and smiles, but for Shakespearean dramedy and tragedy that rips brutally and ravenously into the one-percent. However it concludes and whoever thinks they've won — make no mistake, Succession is always a battle — no one is likely to be living happily ever after, or even managing to be content enough with where things wind up. 
Still, Roman will probably be smirking, Shiv shooting a steely glare and Kendall wearing the intense gaze that never wholly masks his inner sadness. They all sport exactly those expressions to begin season four, all while building their plans to simultaneously cement their next step and topple Logan. As sycophantic grins beam noxiously around his birthday, he's as caustic as ever even in just his eyes — more so with Shiv's husband Tom Wambsgans (Matthew Macfadyen, Operation Mincemeat) playing middleman in a crucial deal, and when cousin Greg's (Nicholas Braun, Zola) love life taints the festivities. Yes, the more that things change in Succession, the more that they stay the same, including with general counsel Gerri (J Smith-Cameron, Fleishman Is in Trouble), CFO Karl (David Rasche, Swallow) and vice-chair Frank (Peter Friedman, She Said) hovering around while looking like they'd rather be anywhere else.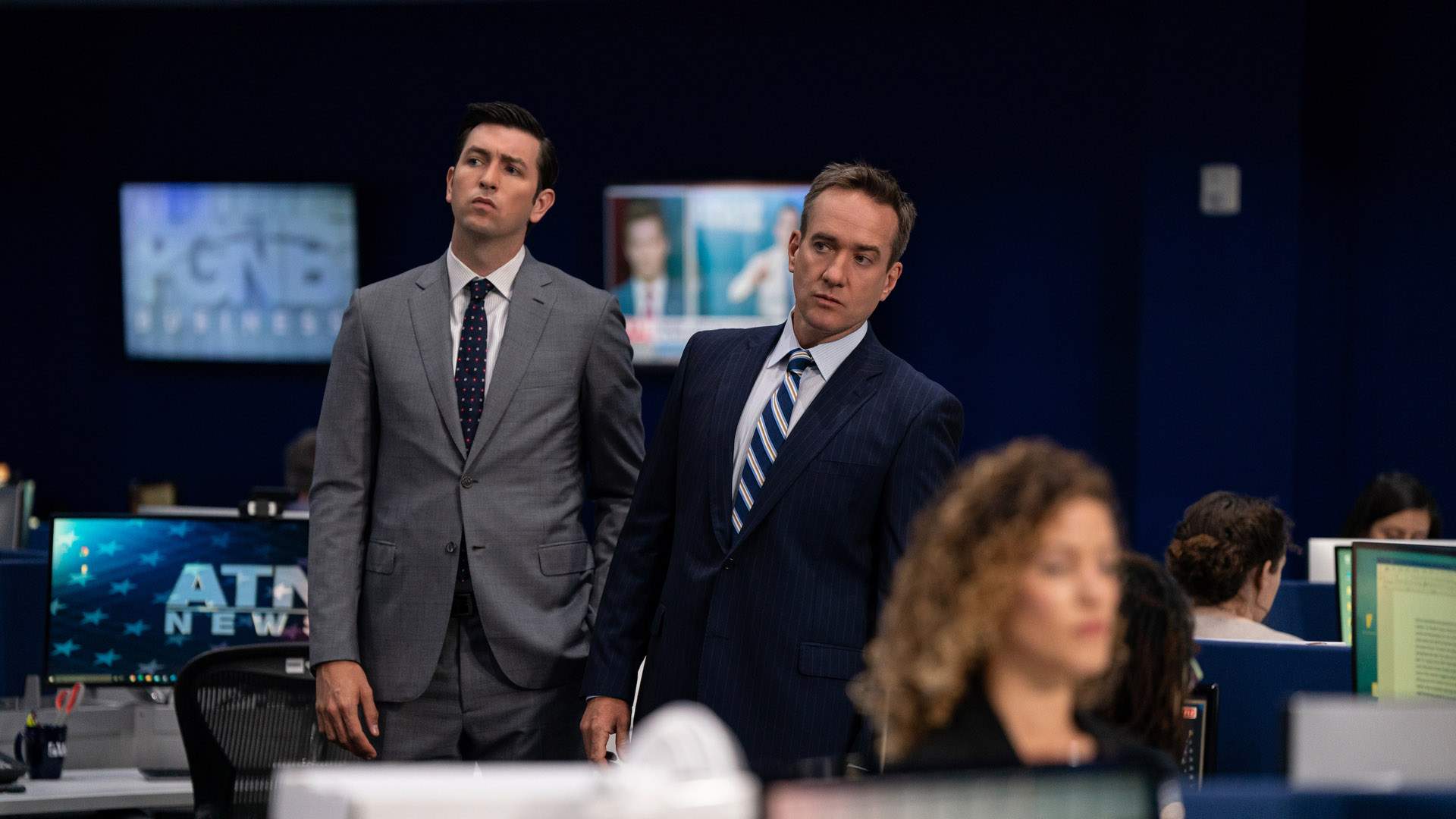 Family malaise is a dime a dozen on TV, and workplace struggles as well. Succession is so sharp and scathing — so devastatingly well-cast and delicious with its incisive insults, too — that it's in a stratosphere of its own. With this compelling ensemble and the cracking dialogue they're gifted, the show's directors could just point cameras at the former in glass-walled rooms as they spout the latter and the series would gleam from every angle. That isn't how the handsomely staged and executed effort fills its episodes, but both its actors and writers remain at the top of their games. Indeed, watching Succession in such savage vintage form in everything from Strong's concentration to Culkin's way with witty slights, plus Braun's cluelessness and episode-one helmer Mark Mylod's (The Menu) tonal mastery, viewers will never want it to end.
There'll be much to miss when the show severs its final ties at the end of May, glorious episode titles included (the fourth season's opener is aptly called 'The Munsters'). It's going out how it's always gone on, though — without losing its bite, or its taste for blisteringly dark, pointed and funny family-feud chaos. Logan is pondering farewells again, too. Succession hasn't lost its ability to astonish, and its fearsome white-haired patriarch waxing lyrical about whether death is just an abyss over a diner dinner with his chief security guard is one such delight. There'll certainly be a chasm left in the show's wake but, like its most formidable figure won't stop doing, audiences will just have to make the most of it while it's here.
Check out the full trailer for Succession season four below:
Succession season four starts streaming from Monday, March 27 Down Under, including via Foxtel, Binge and Foxtel On Demand in Australia and Neon in New Zealand.
Check out our review of season three.
Images: Claudette Barius, Macall B Polay / HBO.
Concrete Playground Trips
Book unique getaways and adventures dreamed up by our editors