ARTS & ENTERTAINMENT
A Guide to Live Music Venues in Auckland
Whether you're after a refined evening of chamber music, looking to become part of the show or hide away in a cosy corner, Auckland has you covered when it comes to sampling live music.
A Guide to Live Music Venues in Auckland
Whether you're after a refined evening of chamber music, looking to become part of the show or hide away in a cosy corner, Auckland has you covered when it comes to sampling live music.
Auckland's vibrant music scene means that you can catch the latest local indie acts to top 40 heavyweights any night of the week. This is largely thanks to some truly passionate people who keep opening their doors all for the love of music. It doesn't matter whether you're after a refined evening of chamber music, looking to become part of the show or hide away in a cosy corner, Auckland has you covered when it comes to sampling live music.

THE POWERSTATION
I don't know what's bigger, The Powerstation's reputation or its sound. Since the 1980s this Eden Terrace establishment has been a stalwart of live music in Auckland. Any given year its gig listings strike the perfect balance between achingly cool up-and-comers, beloved cult classics and fun nostalgia trips — there really is something for everyone. Split across two levels, The Powerstation also boasts a clear stage view at any vantage point and excellent acoustics. It's like they merged the technical nuance of an arena with the intimacy of your local dive bar. Tip: there are bathrooms upstairs too.
33 Mt Eden Road, Eden Terrace.

WHAMMY BAR
Deep in the heart of bohemia (St Kevin's Arcade) is Whammy. Its dark and dingy interior is a beacon for the best emerging indie, punk and metal talents in the country. The low stage and small capacity means that it is ideal for getting close and personal with artists and audience alike.
183 Karangahape Road, Auckland CBD.

THE WINE CELLAR
If Whammy is the heart of St Kev's, then The Wine Cellar is its lifeblood. Ghosts of gigs past paper its walls, while the hodge-podge of Turkish rugs and couches add to the flat party vibe. Its eclectic mixture of independent artists Thursday through to Saturday and excellent wine list attract a colourful assortment of humans, making it an ideal night out.
183 Karangahape Road, Auckland CBD.


AUDIO FOUNDATION
If you're after something completely different, look no further than Audio Foundation. Founded in 2004 to support sound art, experimental noise, outsider music and drone in Aotearoa. Simply a bare room to be filled with whatever performers wish, it's almost a different space any time you see a new performance. Found at the basement of Parisian Ties and Belts, its a place to get weird in all the right ways.
4 Poynton Terrace, Auckland CBD.

NECK OF THE WOODS
Originally a dimly lit 24-hour gaming lounge, this basement space has glowed up and is now the height of cool. On any given week, a plethora of DJs, hip hop artists and indie darlings will keep you on your feet, while a solid drinks menu will keep you hydrated. Forget talking- shut up and dance.
155B Karangahape Road, Auckland CBD.


DING DONG LOUNGE
Who says guitars are dead? Because Ding Dong seems to be going from strength to strength of late. A bastion of rock 'n' roll, Ding Dong Lounge seems to have an afterparty for every major act with a guitar solo and has become a a rite of passage for local bands including Skinny Hobos and His Masters Voice. Throw in their ever-popular emo nights and you're onto a winner.
26 Wyndham Street, Auckland CBD.

SPARK ARENA
The venue formerly known as Vector needs little introduction. With a capacity of over 12,000 people, it is the obvious choice for major international acts. From Black Sabbath to Kendrick Lamar, Beyonce to Bloc Party, the roll call of performers who have graced Vector's stage reads like a who's who regardless of genre.
42-80 Mahuhu Cres, Auckland CBD.

THE BUNKER
If folk music is your thing, then head on down to The Bunker. Nestled in Mt Victoria, Devonport, this cosy venue has been hosting the best local and international gigs for some 46 years. Featuring the best views or log fire depending on the season and a folk club that offers complimentary cups of tea, coffee and milo, this is a space with the community at its heart.
Mt Victoria, Devonport.

THE CIVIC THEATRE
Perhaps one of the last truly beautiful music venues in New Zealand, The Civic was originally built as a cinema in 1929. A massive restoration in 2000 restored The Civic to its former glory — its domed ceiling of stars and Moroccan aesthetic give a gorgeous sense of yesteryear and it's not uncommon for people to dress up to attend a show here. Seating a little over 2300 people, it is a wonderfully intimate space where the sound quality is the only thing that outstrips the décor. It played host to one of the most spectacular concerts of 2017 — Aldous Harding.
Corner of Queen Street and Wellesley Street West, Auckland CBD.

THE TUNING FORK
The baby sibling of Spark Arena, this venue has been in operation since 2013. Often used as a stepping stone to the likes of The Powerstation, the caliber of artists it attracts should not be underestimated. A notable gig of late was indie-goth rockers Pale Waves fresh off the pages of NME.
42-80 Mahuhu Cres, Auckland CBD.

AUCKLAND TOWN HALL
With its 17-metre high ceilings and ornate aesthetic modeled on Gewandhaus in Leipzig, Germany, the incredible acoustics of the Auckland Town Hall means that it is a regular host to the New Zealand Symphony Orchestra and Chamber Music New Zealand. But the Town Hall has also seen its fair share of rock 'n' roll with The Beatles, The Rolling Stones and Elton John playing early in their careers. More recently, Alt-J and Unknown Mortal Orchestra played some cracking shows there.
Queen Street, Auckland.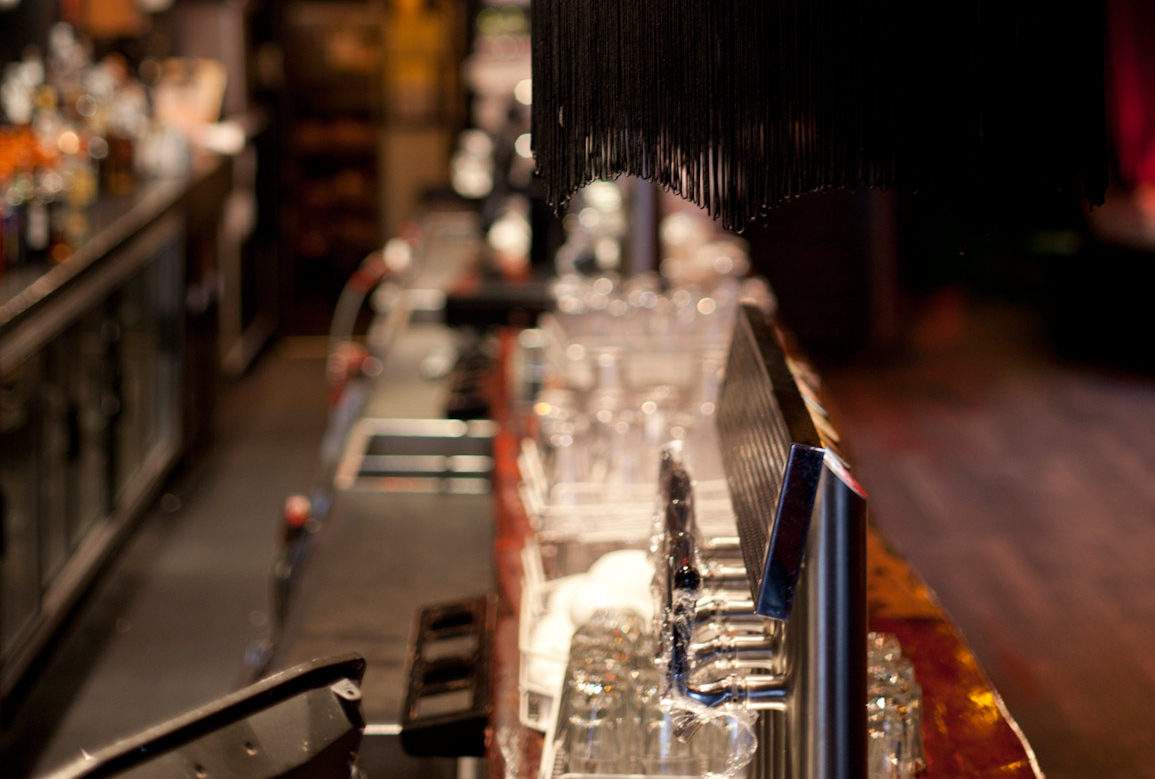 CASSETTE NINE
The inner city hang out boasts a cleverly scheduled weekly program ranging from risqué bingo, to a mid-week EDM night, and live music as part of regular club nights. The main dance floor has ample space to spread your wings under the biggest mirrorball in the world, while the intimate back room prompts sweat-induced dance parties as the night evolves. The veranda is the perfect escape to engage in a casual chat and a delectable teapot cocktail. All that plus they've got jeans as wallpaper.
9 Vulvan Lane, Auckland CBD.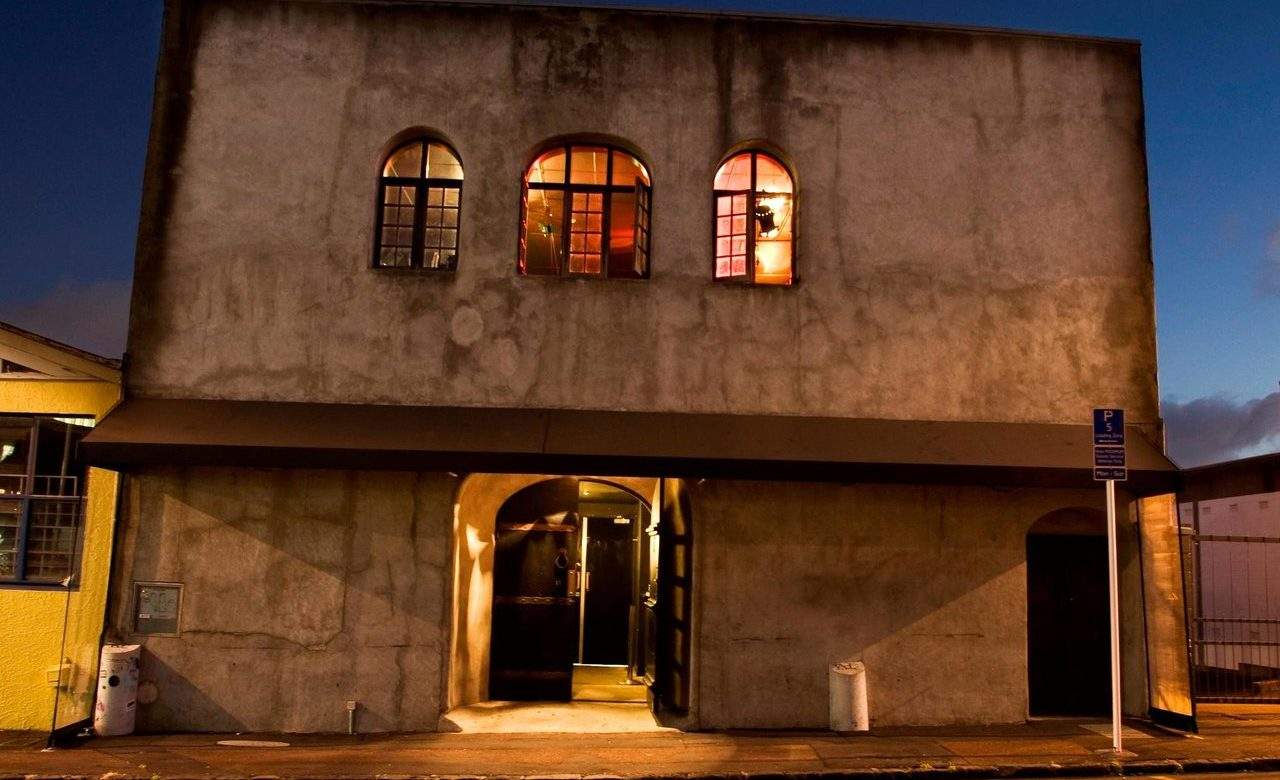 GALATOS
The unsuspecting concrete building behind K' Road has been a hive of activity since the early 20s. Its polished wood floor is reputed as the fastest among the city's ballroom dancing elite, though more recently plays host to the more questionable dance moves of keen gig goers. The main 300 capacity room has been gifted by the presence of Lorde, Foo Fighters and Coldplay on their rise to the top, while the separate basement space acts as the perfect spot for tightly packed shows.
17 Galatos Street, CBD
Published on September 25, 2018 by Kate Powell