FOOD & DRINK
Taco Bell Is Opening Its Second Auckland Store Next Week
As part of the Tex-Mex giant's New Zealand expansion.
Taco Bell Is Opening Its Second Auckland Store Next Week
As part of the Tex-Mex giant's New Zealand expansion.
After flinging open the doors to its first New Zealand location last November, Tex-Mex chain Taco Bell is doubling its Auckland footprint in 2020. The second Auckland store will welcome in hungry patrons at 3 Shortland Street from next week.
In line with its central city location, the new taco joint features a hand-painted mural of iconic Auckland landmarks, as well as self-serve kiosks, free wifi, charging stations and a digital jukebox so diners can chuck on their favourite jam. The extended opening hours will see it stay open until  midnight from Wednesday to Saturday, and 10pm from Sunday to Tuesday.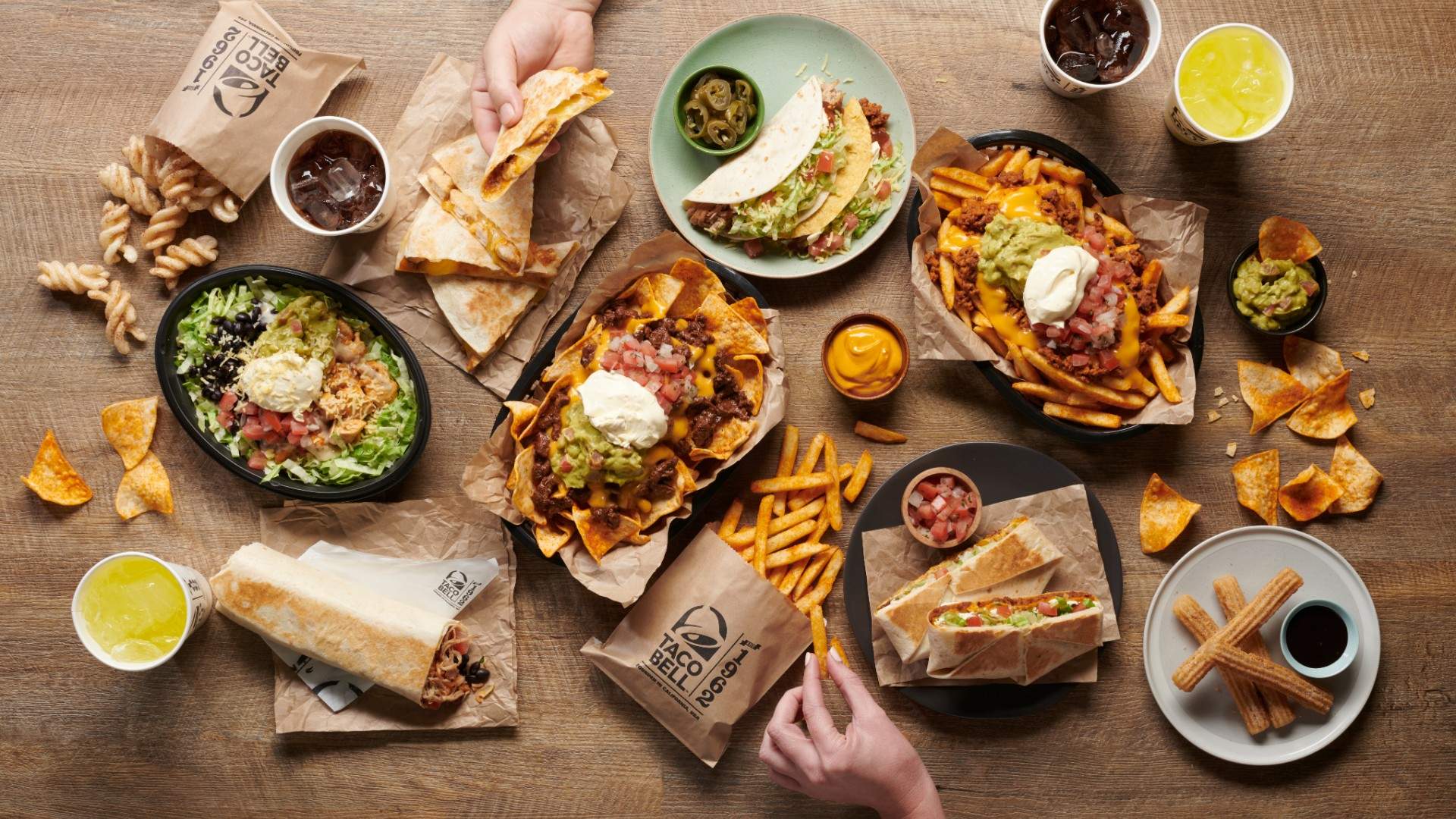 Menu-wise, you can expect the usual Taco Bell range on offer, complete with burritos, quesadillas, nachos and, of course, tacos. Global favourites like the Crunchwrap Supreme, Cheesy Gordita Crunch and Crunchy Taco Supreme will also appear on the list. And for those dining in, frozen margaritas will be available.
The New Zealand parent company Restaurant Brands already owns upwards of 30 Taco Bell stores throughout Hawaii and Guam. An agreement reached with Taco Bell Restaurants Asia will see the construction of more than 60 new restaurants in New Zealand and Australia between 2019 and 2024. Restaurant Brands says that more stores are likely to open before Christmas.
Taco Bell's second Auckland location will open on Tuesday, 16 June at midday. Find it at 3 Shortland Street, Auckland CBD.
Published on June 10, 2020 by Rachel Stone