FOOD & DRINK
The Nine Best Private Dining Rooms in Auckland
Escape the hustle of the restaurant floor.
Everyone loves to treat themselves to a meal out at a nice restaurant. But what do you do if you want to make it that extra bit special? Or perhaps when you have an event (or special guest) that you'd like to host away from the hustle of the restaurant floor? Whether you're looking for a small and intimate hideaway or a large gathering space, read on to find out where you can find the best private dining rooms in Auckland.

The clue is in the title and this restaurant certainly delivers. It is all about great meat, fish, and of course, wine. Head chef Mark Wilson and his team are serving up fresh and locally grown New Zealand produce in a beautiful heritage building dating from 1924. They have not one, but four private dining areas as well as a chef's table which can also be booked exclusively.
The four private dining rooms are of all different shapes and sizes. The cosy Kawau room seats up to six guests whereas a private dining room for 20 is created by combining the Rangitoto 1 and Rangitoto 2 rooms. The entire restaurant and bar area can also be hired exclusively if you wish.
Corner of O'Connell and Chancery Streets, CBD

For an upmarket and contemporary take on Indian cuisine, look no further than Cassia. Owned by one of New Zealand's leading chefs, Sid Sahrawat, he showcases his heritage at the two-time Metro award-winning restaurant and the city's first establishment offering fine dining Indian fare.
There are two options for private dining at Cassia. One is the private dining room which holds 24 people and the other is The Holi Room which can be reserved for up to 14 guests. There is a large mural of the Holi festival on the wall which really sets the scene for an authentic experience.
5 Fort Lane, CBD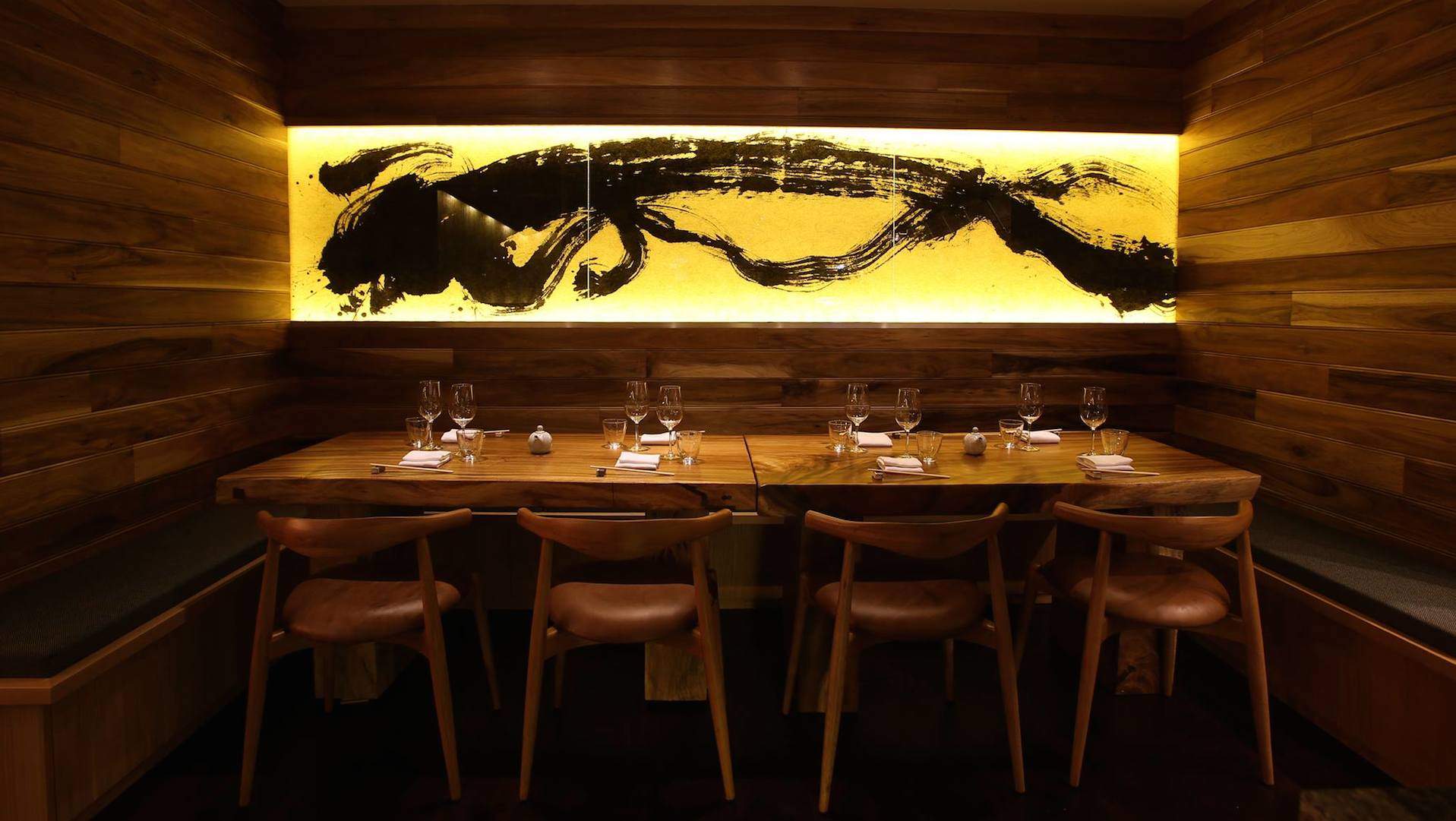 Japanese restaurant, Masu, is located on Federal Street and forms part of the SkyCity complex of restaurants and bars. Bringing a modern spin to the traditional robata style of cooking over an open charcoal grill, Masu let the natural flavours of the dish shine through. Décor is a reflection of the food they serve — clean, crisp and natural.
For private dining at Masu, the Obi Room can accommodate up to 18 guests. Adorned with a solid wood table carved out of a single piece of hardwood, the room is decorated with vintage Japanese obi kimono prints. You won't feel completely separated from the rest of the restaurant as the room is surrounded by glass so you get privacy and seclusion without being isolated from the bustling atmosphere of the restaurant. The Chef's Kotatsu Table, pictured, is a table at the back of the restaurant capable of seating eight to ten and is framed by, a large Japanese dragon created by calligraphy master artist Ushio Sekiguchi.
90 Federal Street, CBD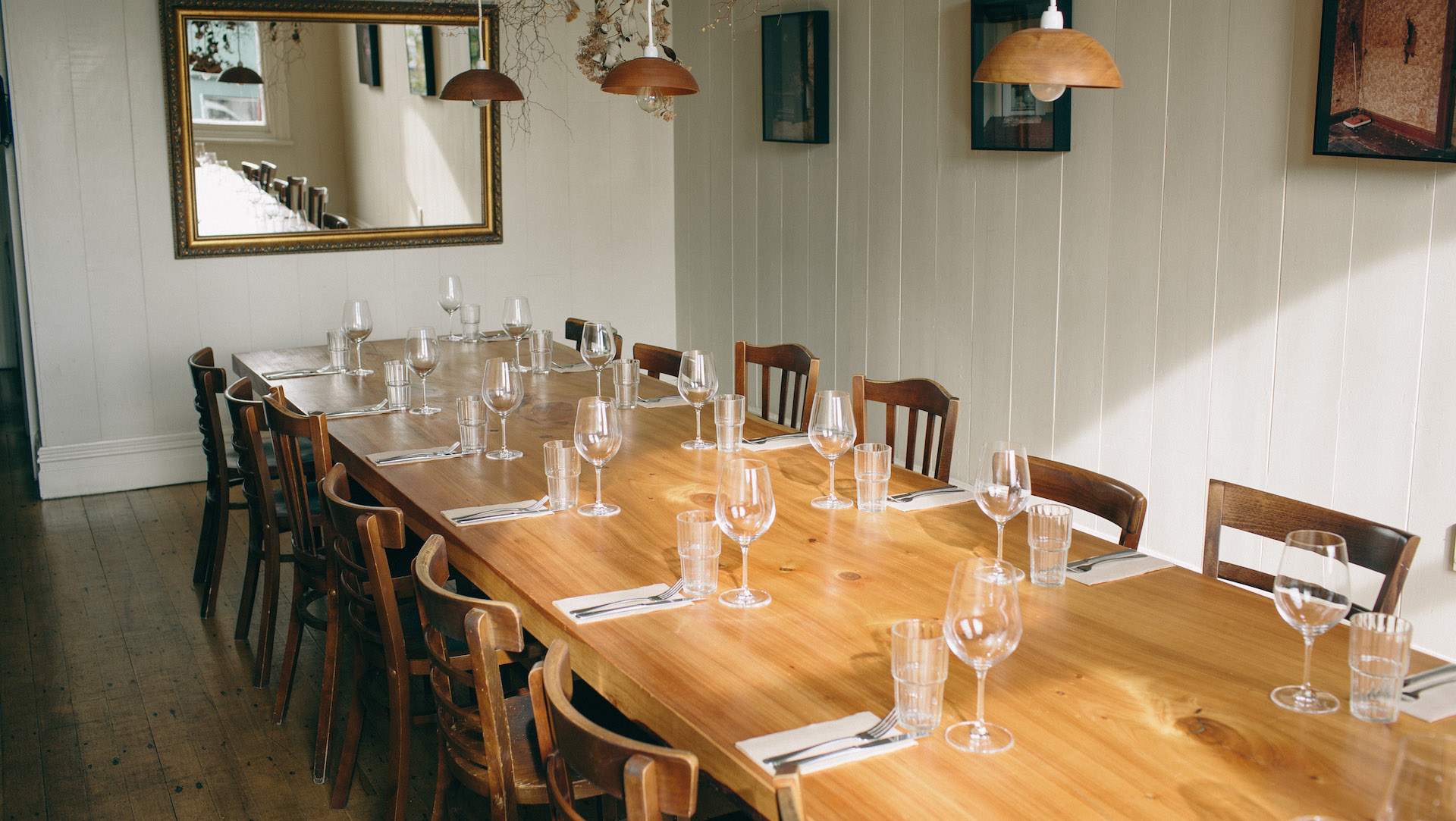 Orphans Kitchen prides itself on remaining faithful to New Zealand ingredients and exploring our national flavours. Decked out with bleached wood panelling and stripped hardwood floors, owners Josh Helm and head chef Tom Hishon have created a welcoming and unpretentious atmosphere.
The private dining space is upstairs and features the same laid back, almost Scandinavian inspired décor. A long raw wood table and suspended bulbs welcome you in and offers seclusion whilst still being able to hear the chatter and atmosphere from downstairs in the main restaurant.
118 Ponsonby Road, Ponsonby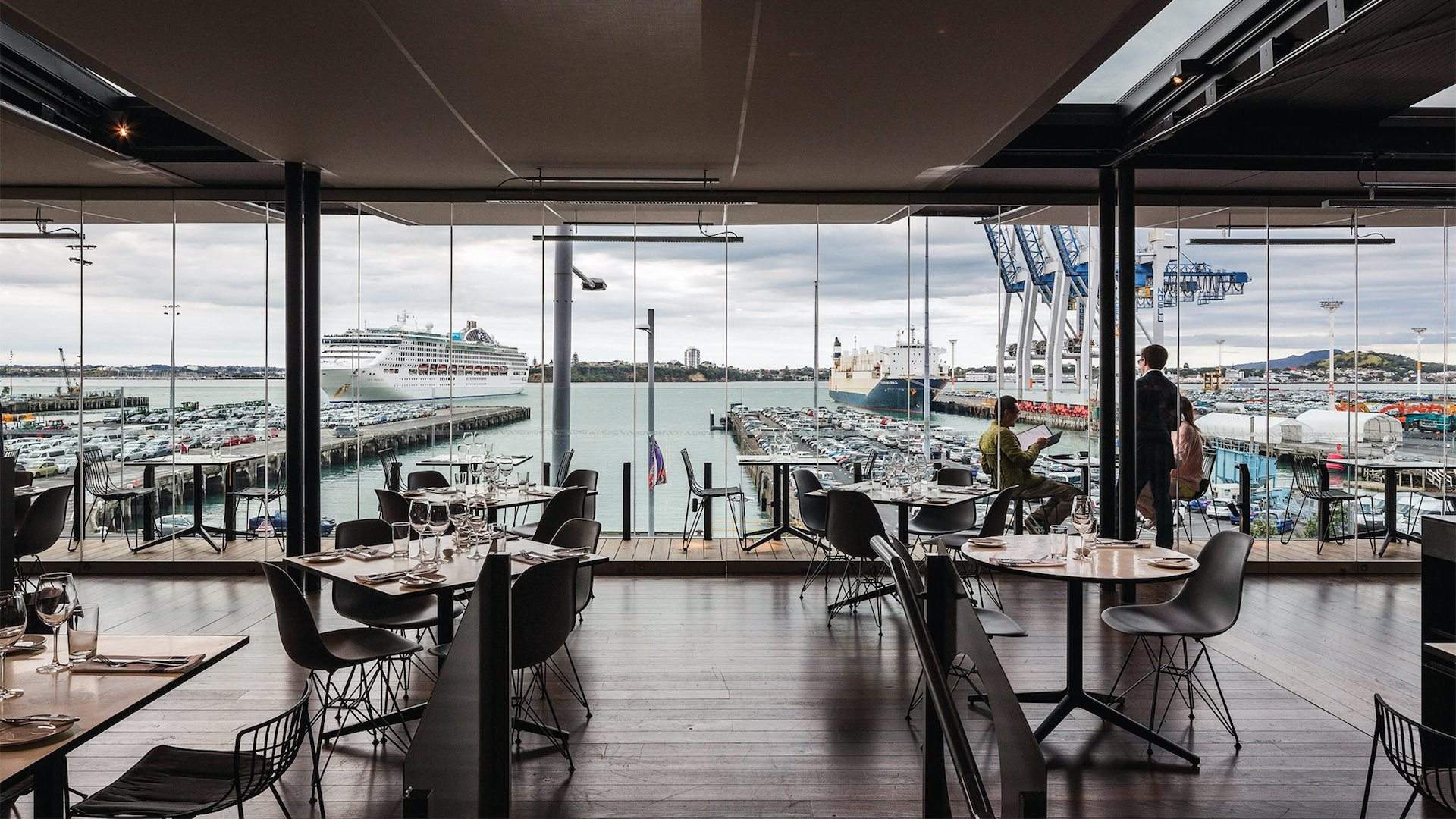 With sweeping views of the Waitemata Harbour and leading chef Josh Emett at the helm, Ostro certainly has the wow factor. Paying homage to the buildings industrial heritage, lots of glass and steel were used in the fit out and the glass certainly lets the view do all the talking.
The private dining room is surrounded by glass and also overlooks the harbour. It can accommodate up to 24 guests for a sit down dinner or up to 40 guests for a cocktail event. Floor to ceiling windows allow guests to observe all of the activity of the bustling port area.
Seafarers Building, 52 Tyler Street, Britomart
Café Hanoi is the home of street food-inspired Vietnamese. The interior is a fusion of authentic, old style Hanoi intermingled with modern Northern Vietnam. Head chef Jason Van Dorsten has a passion for Vietnamese food and culture and this most definitely comes through in his cooking.
The Parlour is Café Hanoi's private dining room and is situated below the main restaurant. It can seat between eight and 20 people and up to 30 for a standing function. The Parlour offers a choice of set menus for dining from street food through to more contemporary Vietnamese cuisine.
Corner of Galway and Commerce Streets, Britomart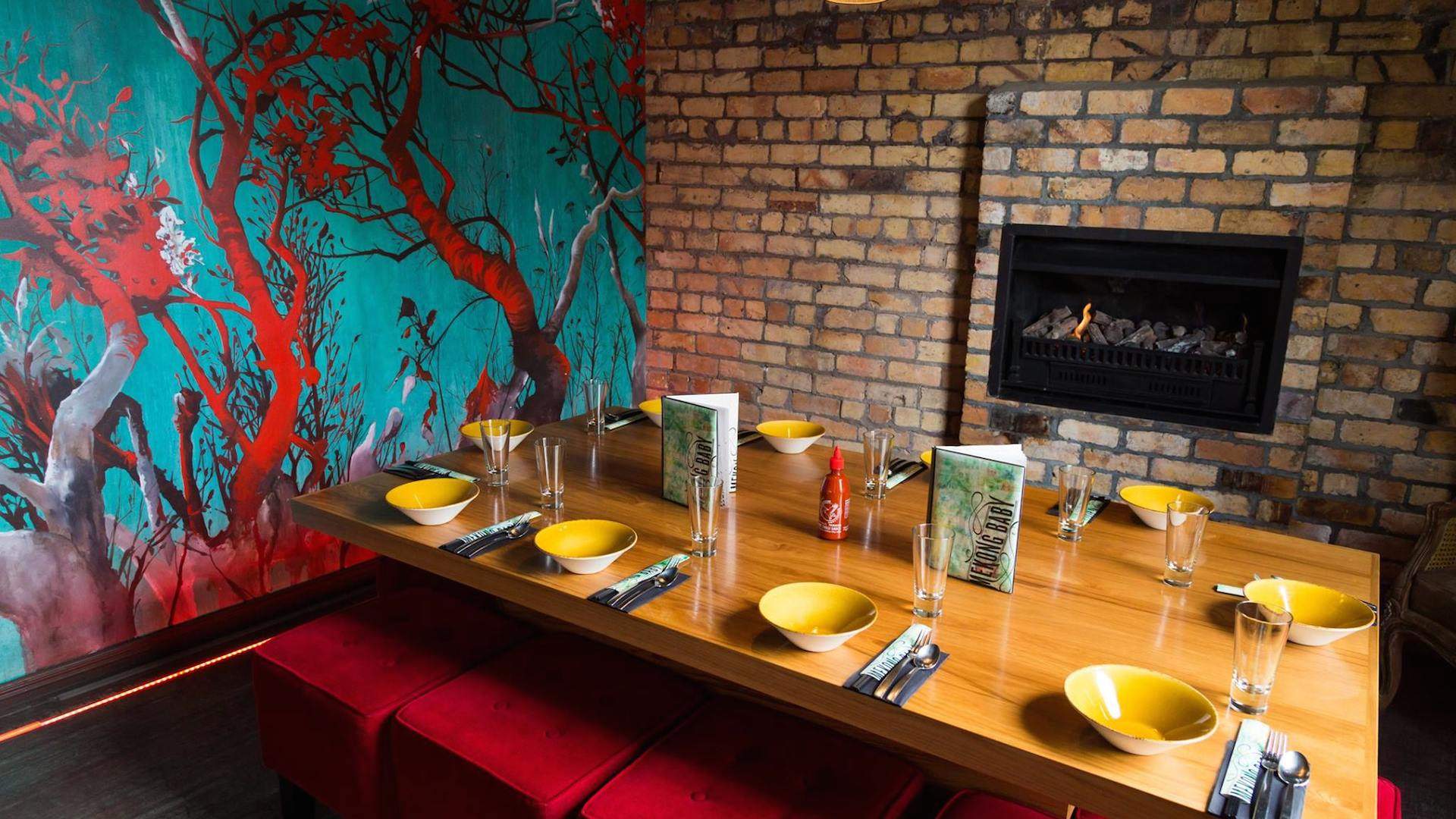 Mekong Baby is one of the staples of Ponsonby Road and is a firm favourite between locals and tourists. Serving up Southeast Asian cuisine, just utter the words 'let's eat' to one of the servers and they will serve the table a selection of the restaurants favourite dishes to share.
The Mekong function room seats up to 30 guests and is decorated with nostalgic prints of life in Vietnam and unique roughened floors. Ms M is a semi-private dining room with a roaring fireplace as the centrepiece and a table seating up to ten guests. The Opium Den also seats up to ten guests and is curtained off for intimate dining.
262 Ponsonby Road, Ponsonby

For a fine dining experience, Clooney is one of Auckland's better known restaurants. Once a derelict warehouse, it is now atmospheric, contemporary and opulent. Chef Jacob Kear has had an international career and has a passion for foraging and using both classic and contemporary techniques.
The luxurious Belle Epoque private dining room has a custom designed open plan kitchen and diners have the opportunity to watch chef Kear at work. This is limited to 20 diners and is an experience not to be missed. There is also an option for semi-private dining in a room that seats up to 12 guests around a boardroom style table. This is a great way to still experience the lively atmosphere of the restaurant whilst remaining secluded.
33 Sale Street, Freemans Bay

O'Connell Street Bistro is the kind of place that warrants several visits. Though you'll have to be prepared to make a reservation well in advance; the European-style bistro already boasts a long list of regulars that apparently can't live without the famous rabbit pappardelle and steak tartare.
The private dining room is also one of the most sought after in the city. The Corner Room seats a maximum of 26 people across two tables. They can also accommodate groups of up to 42 people in the main restaurant for that extra special occasion.
3 O'Connell Street, CBD
Published on May 18, 2017 by Tracey Crofts