Korean-Fusion Burger Spot Tiger Burger Now Has a Second Site on Dominion Road
As if you needed another reason to hit Dominion Road for tonight's dinner.
Constantly making lists of the best burgers in Auckland, Tiger Burger began as a food stall back in 2014, before becoming a fully fledged sit-down Grey Lynn operation that locals attempted (and failed) to keep secret.
Mixing classic, cheesy burgs with vibrant and flavoursome Korean street food, Tiger Burger's Grey Lynn operation has a reputation for being a total crowd pleaser. The eatery focuses on locally and ethically sourced ingredients, as well as eco-friendly packaging. Menu highlights include the Cheeky Hoisin, filled with slow-braised pulled pork and the vegetarian Dubu stuffed with tofu, yang nyum glaze, and gochujang mayo.
The eatery's two sellout burgers are, of course, the Kimcheese, a twist on the classic beef and cheese combo, as well as crowd favourite, the fried chicken-filled Gang Jeong — both of which nabbed places in last year's Iconic Eats awards. Insider tip: add a slice of cheese to your Gang Jeong, and thank me later.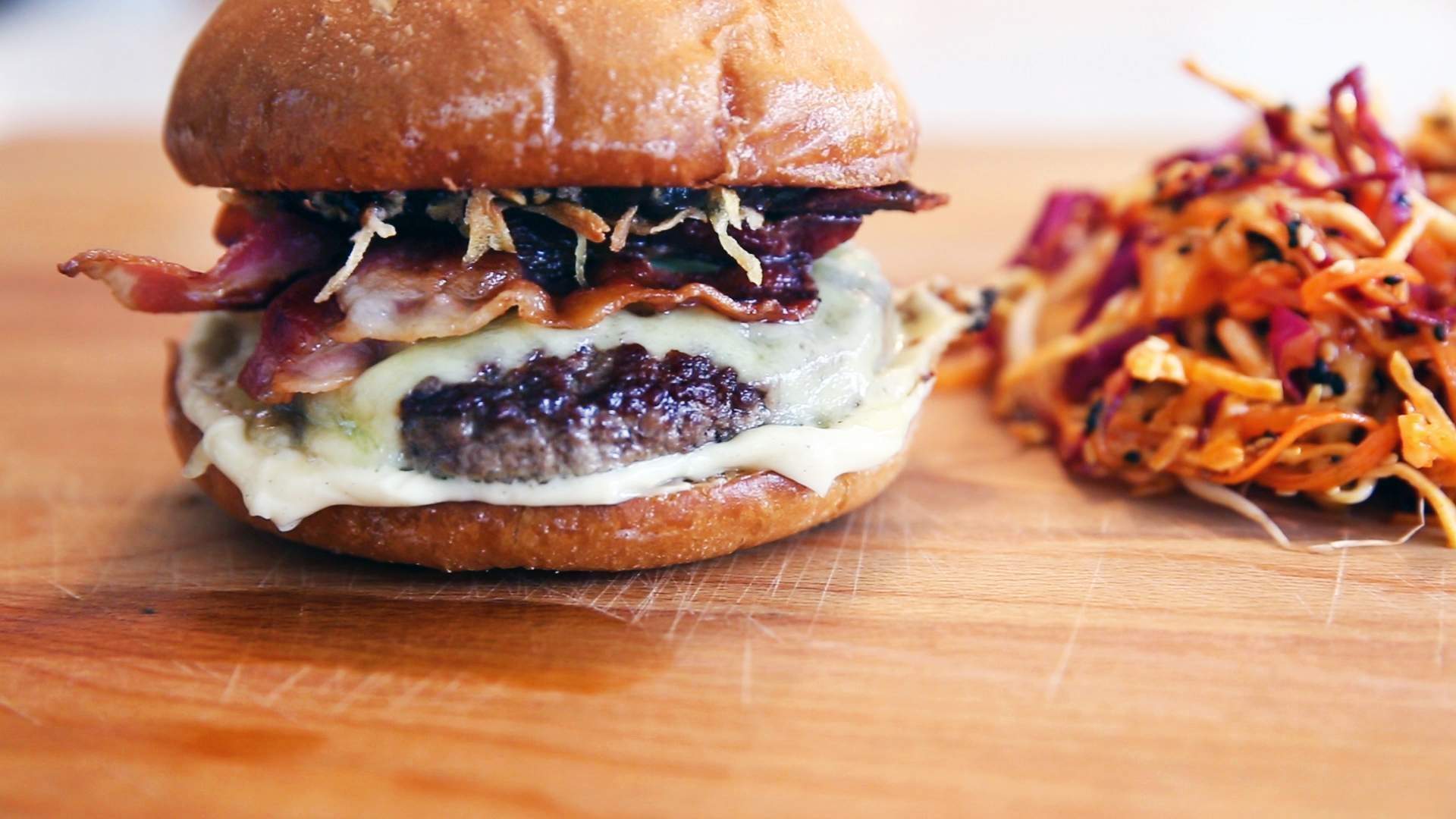 Now those over the other side of town are in luck, with a new Tiger Burger site opening Wednesday, January 26 on Dominion Road, (opposite New Flavour, if you need a landmark). Joining the stacked Dom Road lineup, it's the perfect site for the Korean-fusion burger joint, and just what is needed to breathe a little life into that oft-overlooked side of the street. The new site opens to the public at 5pm, so grab the crew and schedule in a little hump day treat.
Tiger Burger's second site can be found at 590 Dominion Road, where it's open Tuesday - Thursday, 5pm-9.30pm, Friday - Saturday, 11.30am -10.30pm and Sunday, 11.30am- 9.30pm. The flagship Grey Lynn store can be found at 549 Great North Road, Grey Lynn.

Top image: Babiche Martens
Published on January 26, 2022 by Sarah Templeton