FOOD & DRINK
Ten Beer Gardens Around Auckland Good for that Next Catch-Up with Mates
From fresh suburban gastropubs to all-weather biergartens — here's where to while away your next Friday night.
Ten Beer Gardens Around Auckland Good for that Next Catch-Up with Mates
From fresh suburban gastropubs to all-weather biergartens — here's where to while away your next Friday night.
in partnership with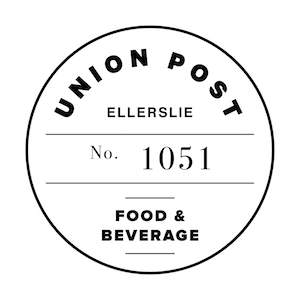 Auckland has a plethora of bars that offer both sunshine and shelter from the elements. So with an unseasonably warm winter on our hands it would be rude to not to head out for a brew. If your local is feeling a little stale, round up your buddies and check out some of these friendly establishments. From fresh suburban gastropubs to all-weather biergartens — here's where to while away your next Friday night.


This new kid on the block feels both fresh yet established. Chef wunderkid Eugene Hamilton has recently worked his magic on Union Post's menu, creating a tantalising array of classic-with-a-twist gastropub-inspired lunch and dinner dishes that pair perfectly with cocktails in the courtyard or the rotating craft beer selection while watching the rugby. Union Post is the sort of place you can catch up with your mates and dance the night away or watch the Warriors lose again — it's classy yet relaxed, intimate yet gregarious. No matter why you turn up there, the Union Post's warm and welcoming staff will ensure that you have a good time.


In the last five years, Kingsland has established itself as a trendy inner city suburb crammed with almost every type of eatery you can think of. Which makes Citizen Park's iconic status in the area all the more impressive. Merging a relaxed American bistro-style menu with a huge outdoor area and separate bar, the night can take on a 'choose your own adventure' feel. You can sprawl out with your mates over a couple of glasses of wine and a selection of sharing plates or tuck yourself inside for a more intimate evening. This quirky but industrial space is sophisticated coolness at its best, go see what all the fuss is about.


Cult Aussie craft brewery Little Creatures set up shop in the historic Sunderland Hangar in Hobsonville Point earlier this year and it's been a bastion of the community ever since. Hop heads can watch brewers working their alchemy before sampling the local drop Catalina Bay lager or whatever unique beer they whip up any given month. If you're feeling peckish, there's wood-fired pizza and sharing plates, Saltys serving up the freshest fish 'n' chips or Kittyhawk for some all-day Italian fare. Add in a family-friendly play area, and Little Creatures is truly all things to all people. Bring the whānau.


Hallertau was one of the first craft beer companies out the gate in New Zealand and its all-weather biergarten has been a go-to for thirsty Aucklanders for over a decade. Nestled in the picturesque woodlands of Riverhead, its iconic 1,2,3 and 4 beers are brewed onsite. If you don't know which one to pick, grab a tasting paddle to get the full breadth of Hallertau's expertise. The restaurant has a strong focus on fresh and local produce, an ethos that landed them the accolade of being one of New Zealand's top 100 restaurants in 2017. If that hasn't convinced you, there's live music all weekend, there's tonnes of space to stretch out and while a lazy afternoon away.


Leonardo da Vinci once said that "simplicity is the ultimate sophistication." Tucked down a leafy side street in Mount Eden, Brothers Beer is the embodiment of this statement. They focus solely on meat and beer and they're bloody good at it. The barbecue sauces range from traditional Americana to Asian fusion while the friendly bar staff can pair it with the perfect beverage, poured fresh from one of nine massive stainless steel tanks. Simplicity and comfort is at the heart of everything at Juke Joint, which features a grassy courtyard perfect for hazy summer evenings, while the inside is dotted with expansive couches ripped straight out of 1973 — perfect to curl up and natter into the night with a good mate.


This grand old dame has been around for over a century. Merging the feel of a classic English country pub (tartan carpets, ornate fireplace) with New Zealand's penchant to sink a cold one outdoors and you've got the Northcote Tavern. Only a stone's throw from the ferry in Northcote Point, leave the car at home and enjoy a few pints in the huge grassy outdoor area. Fair warning, the lawn fills up quick, so get in early.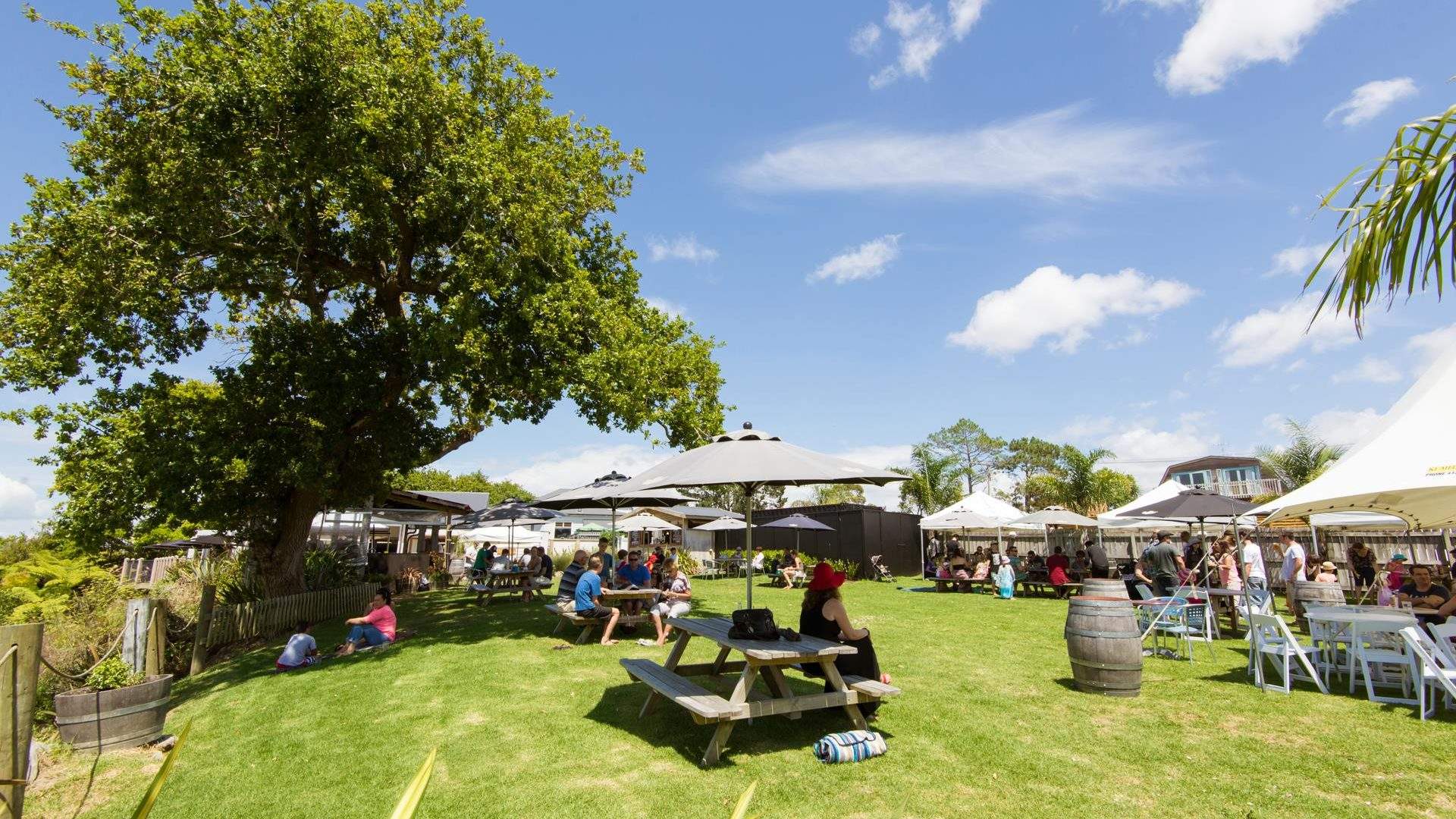 If you're having a staycation or just feel like exploring your own backyard, jump in the car (or ferry) and head to the Riverhead Tavern. It's a bar brimming with history — not only is it New Zealand's oldest riverside tavern, it boasts the second oldest liquor license too. Like the name suggests, the Riverhead Tavern trades on straight up honest fare that does not scrimp on quality.


Sure everyone goes to Matakana for its markets, but its worth stopping in to this quaint little establishment. Not only is there loads of outdoor seating, its menu is fresh, seasonal and locally sourced. If you're feeling elegant you can sup on oysters and wine while crab and potato cakes, sticky hot wings and a pint of boutique beer or cider can only improve your Saturday night.


Waiheke is famous for its wine, but Wild on Waiheke also boasts its own microbrewery. From the pale ale, wheat and malt crafties to cider and non-alcoholic ginger beer, there is something for all palates. They pair beautifully with the selection of gourmet pizzas as well. If you can be bothered to get up from your table or bean bag, you can spend the afternoon playing giant chess, petanque or firing off a few shots in the archery range — it really is the epitome of the perfect lazy Sunday.


After making a name for itself in Leigh, the Sawmill Brewing Company has set up shop in beautiful Matakana, to the rejoicement of locals. This beer garden is a great spot to while away a day with excellent food that has been painstakingly selected to compliment Sawmill Beer.
Published on August 21, 2019 by Kate Powell