FOOD & DRINK
These Auckland Restaurants Are Offering New Takeaway Options to Help You Eat Well at Home
Eateries across the city are adapting because of COVID-19 concerns, and are now offering whole lamb leg, confit chicken and pappardelle.
These Auckland Restaurants Are Offering New Takeaway Options to Help You Eat Well at Home
Eateries across the city are adapting because of COVID-19 concerns, and are now offering whole lamb leg, confit chicken and pappardelle.
---
The global outbreak of COVID-19 is causing significant concern for local businesses and could have a devastating impact on the local hospitality, arts and music industries. The Restaurant Association told NZHerald last week that hundreds of hospitality operators are on the brink of collapse following the pandemic status. Following the increase in cases and the Government's border control measures requiring all international arrivals to self-isolate for two weeks, many establishments are thinking outside the square.
Many companies are practising social distancing or have implemented zero-contact delivery, while sit-down restaurants are now turning their menus takeaway as a way to keep afloat in trying times. Here, we'll keep you updated on all the restaurant-quality eats you can order takeaway, or have delivered to your doorstep.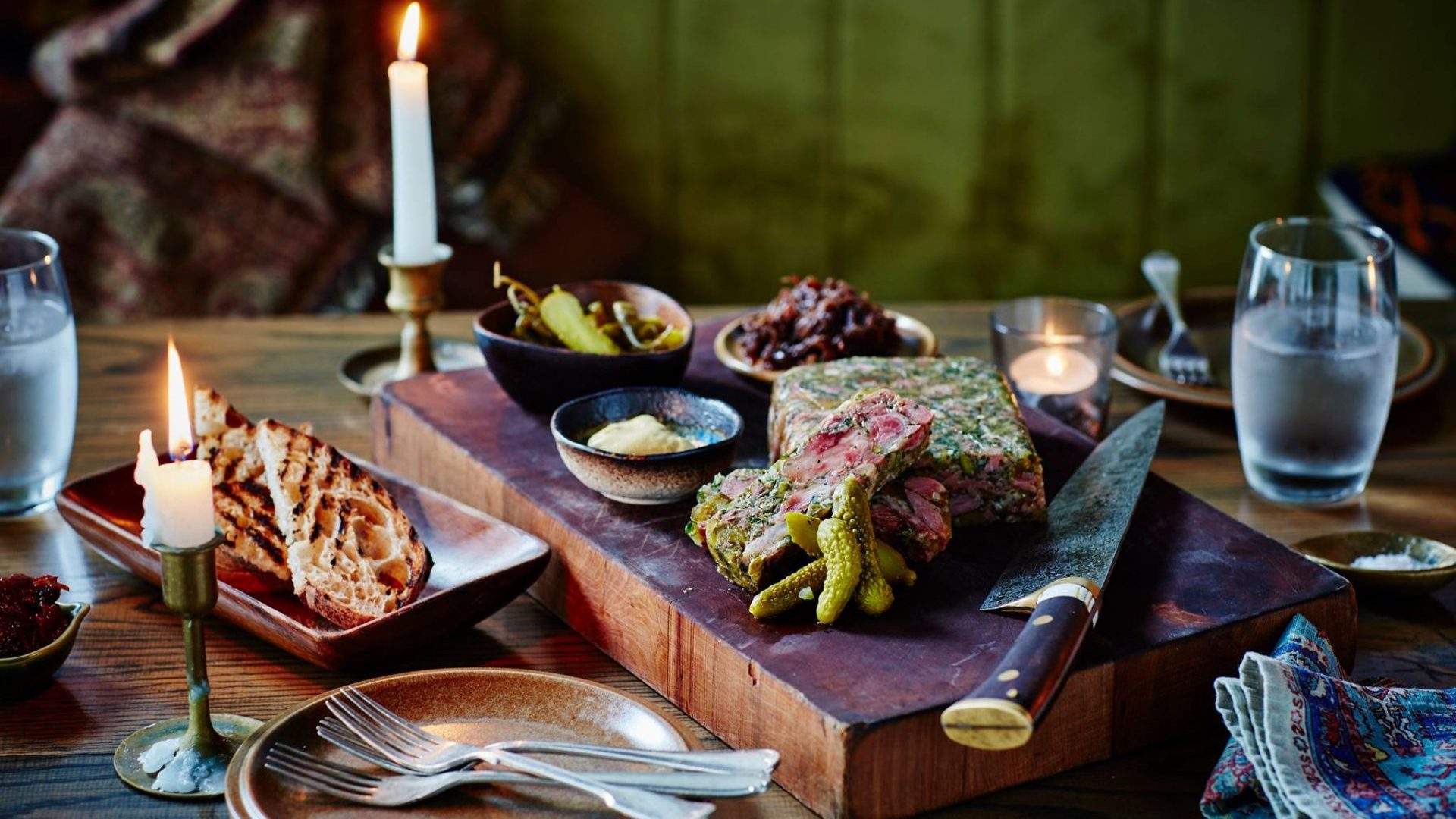 Baduzzi: Wynyard Quarter's best-known meatballs will soon be available via delivery alongside a baked pasta dish and tiramisu. Baduzzi owner Michael Dearth says customers can either order one item or a whole dinner, including wine. Until the service kicks in, the meatballs will be available to-go.
Barulho: Parnell's Spanish-inspired eatery is taking takeaway phone orders for its entire menu. From next week the eatery will be offering delivery to Parnell and surrounding suburbs, including a range of heat and eat prepared meals.
Cazador: From next week the Balmoral wild game restaurant will be offering a changing weekly menu of classics for pick-up or delivery. Will you be able to get the famous Cazador terrine or chocolate mousse? Watch this space.
Cibo: Starting Monday, 23 March, Parnell hotspot Cibo is offering a drive-thru service allowing customers to pick-up orders with limited human contact. Order in West Coast whitebait, chilli salt squid, lamb rump and Cibo's famous pavlova in tiramisu or salted caramel flavour. Phone orders need to be placed for lunch between 10am–1pm, while dinner orders can be placed between 10am–7pm.
Clay: Newish K' Road wine bar and bistro has removed some of its seating to increase space and comfort between diners, and they've sorted a dinner menu that can be enjoyed on-site or at home. The bonus with this one is that the establishment's fridges are stocked with top natural and organic drops for takeaway.
Coffee Supreme: This one may not be a restaurant, but you're going to need a pick-me-up after all of that at-home consumption. Every day until the end of April, Coffee Supreme is offering free delivery. That means fresh coffee straight to your door wherever you are in New Zealand.
Elmos: Ponsonby pizzeria and burrata bar Elmos is slinging a comforting menu featuring fresh pasta and wood-fired meats. The menu will be available to-go with a delivery option rolling out shortly via Uber Eats.
Farina: Much-loved Italian eatery Farina is offering 10 percent off for all pick-up takeaway orders, seven days a week. Our picks: eggplant parmigiana and pork ragu gnocchi.
Frasers: This Mount Eden staple is taking its entire menu takeaway. Frasers staff will run orders straight out to your car or business and the cafe will also be introducing free delivery within a ten-kilometre radius.
Gemmayze St: The Yalla takeaway menu at this St Kevin's Arcade spot is one for lovers of comforting Lebanses cuisine. Think silky hummus, roasted cauliflower, falafel, and whole lamb shoulder. Call up from 3.30pm, Tuesday through Saturday to place your order.
Odettes: As well as its full breakfast menu, this City Works Depot favourite has a special three-course option for $30 per person. The menu is said to offer many 'out of the ordinary options' — this Friday will get you flatbread and hummus, roasted lamb leg, chips and lemon pudding. Call to order and then simply pull up outside while a staff member runs your feast out.
Paris Butter: Herne Bay's first-class French restaurant is offering classic for you to enjoy at home for the next little while. Each day the kitchen will serve up a different menu in the format of bread and butter, a main course, and dessert for $30. The next three days looks like: confit chicken and cassoulet; poached fish and ratatouille; truffle mac and cheese. Email reservations@parisbutter.co.nz with how many meals you'd like.
Major Sprout: The whole menu at this Parnell cafe is available for takeaway. Put the cereal box back in the cupboard and order a chargrilled butternut omelette or buttermilk pancakes for brunch this weekend.
Mexico: National chain Mexico is now offering a dedicated takeaway menu. Nearly the entire menu is up for grabs, from Mexican-inspired street snacks like croquetas and guacamole through to the soft shell taco range and favourites including fried chicken and the braised pork belly burger. The brand's refreshing sodas are also available in takeaway servings.
Monsoon Poon: Those who would prefer to tackle Monsoon Poon's famous tongue-melting Firecracker Chicken at home now have the chance, as the Asian fusion restaurant is offering its full menu to-go. Takeaway orders also come with a 20 percent discount.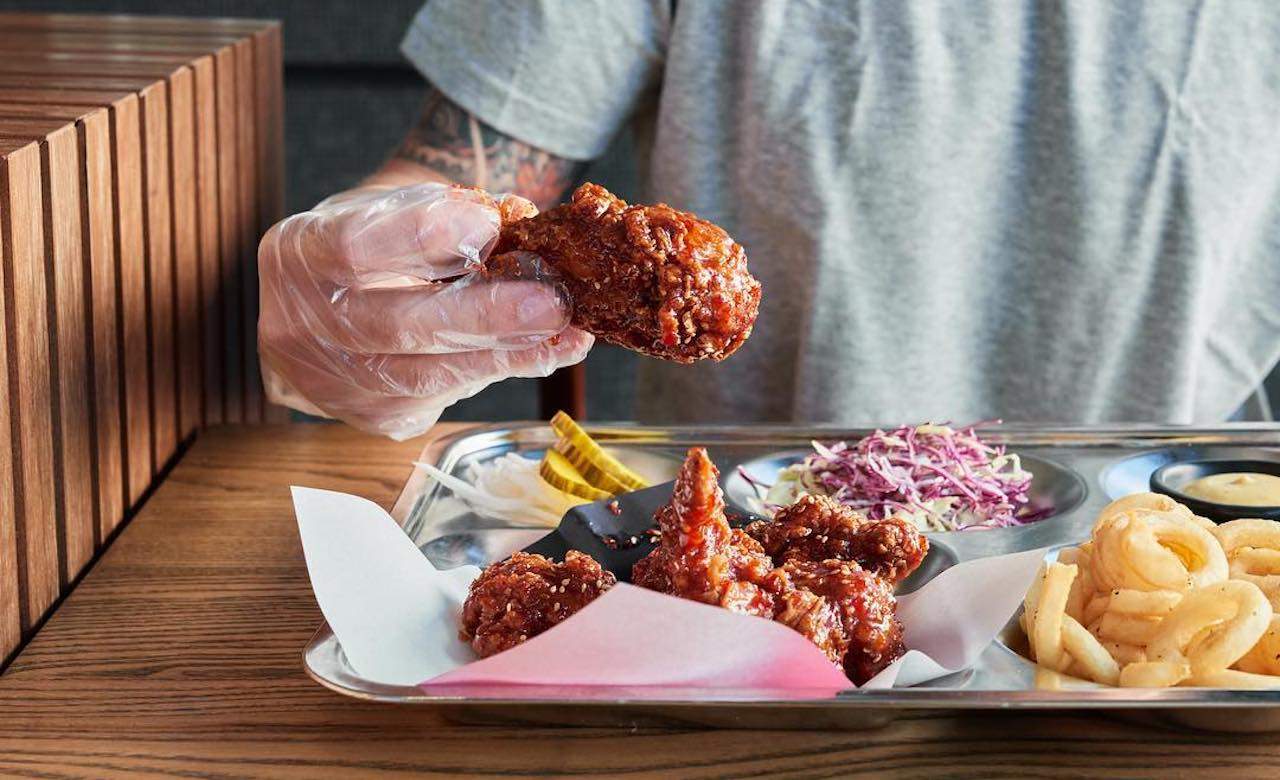 Simon & Lee: Fancy some Korean fried chicken? Simon & Lee has you covered with its entire menu available for takeaway. Throw in some bulgogi spaghetti, some beef brisket dumplings and some waffle fries, and you have one hell of a meal.
Soul Bar & Bistro: From next week, Soul will be slinging a menu with some favourite harbourside eats. The SOUL-TO-GO menu will be available from 11am until 9pm, Monday through Sunday going forward. More details and menu coming soon.
The Birdcage Tavern: For quality pub grub hit up historic 19th century tavern, The Birdcage. The kitchen is offering its entire menu for takeaway, including hearty pies, fish 'n' chips and burgers.
The Humble Canteen: This new health-focused dining option is serving up takeaway breakfast, lunch, coffee and freezer meals through its online platform, with a contactless pick-up shelf option upon collection. Some of the meals on offer include cauliflower soup, chickpea and spinach curry, and Thai chicken curry.
The Pie Piper/Doornuts: These dessert experts are offering same-day delivery of doughnuts and sweet American pies every Monday to Friday in Auckland. The company also offers free delivery with a three-kilometre radius of its stores.
Williams Eatery: As well as practising social distancing in its Wynyard Quarter dining room and looking into contactless delivery, Williams Eatery is offering a takeaway menu so you can like a king in the car or at home. Pick up beetroot gnocchi, lamb pappardelle and New York cheesecake — it's all good.

Have you come across one we've missed? Let us know at auckland@concreteplayground.co.nz
Published on March 19, 2020 by Stephen Heard