INCA Ponsonby
The most recent addition to Ponsonby Central's brand-new laneway space is already shining with a menu of Peruvian-Japanese fusion and a killer cocktail list.
Nic Watt's Peruvian-Japanese fusion eatery INCA has found a second home in Ponsonby, taking over Ponsonby Central's brand-new laneway space tucked down Richmond Road. Sitting alongside a new Miann outpost and a a second Silky Otter cinema, this is sure to become a go-to spot for after-work drinks and bites, post-movie cocktails and many a date night.
INCA Ponsonby's colourful, South American-inspired interior (brought to life by the team at CTRL Space) invited us in on the slightly chilly autumn eve we attended, bringing us out of the cold into a welcoming space of warm textures (including cave-like clay), bright marble and soft furnishings.
Like its Newmarket counterpart, the menu here is mammoth and encompasses flavours from both Japan and Peru, meaning there are sections for starters, tacos and tostadas, maki and nigiri, sashimi & tiradito (Peruvian sashimi), tempura and large BBQ mains. There aren't too many spots where you'd trust sashimi on the same menu as hand-hacked guacamole, frozen margaritas and a rack of ribs. But in Nic we trust, and the influence of his time in both Peru and Japan somehow makes it all work.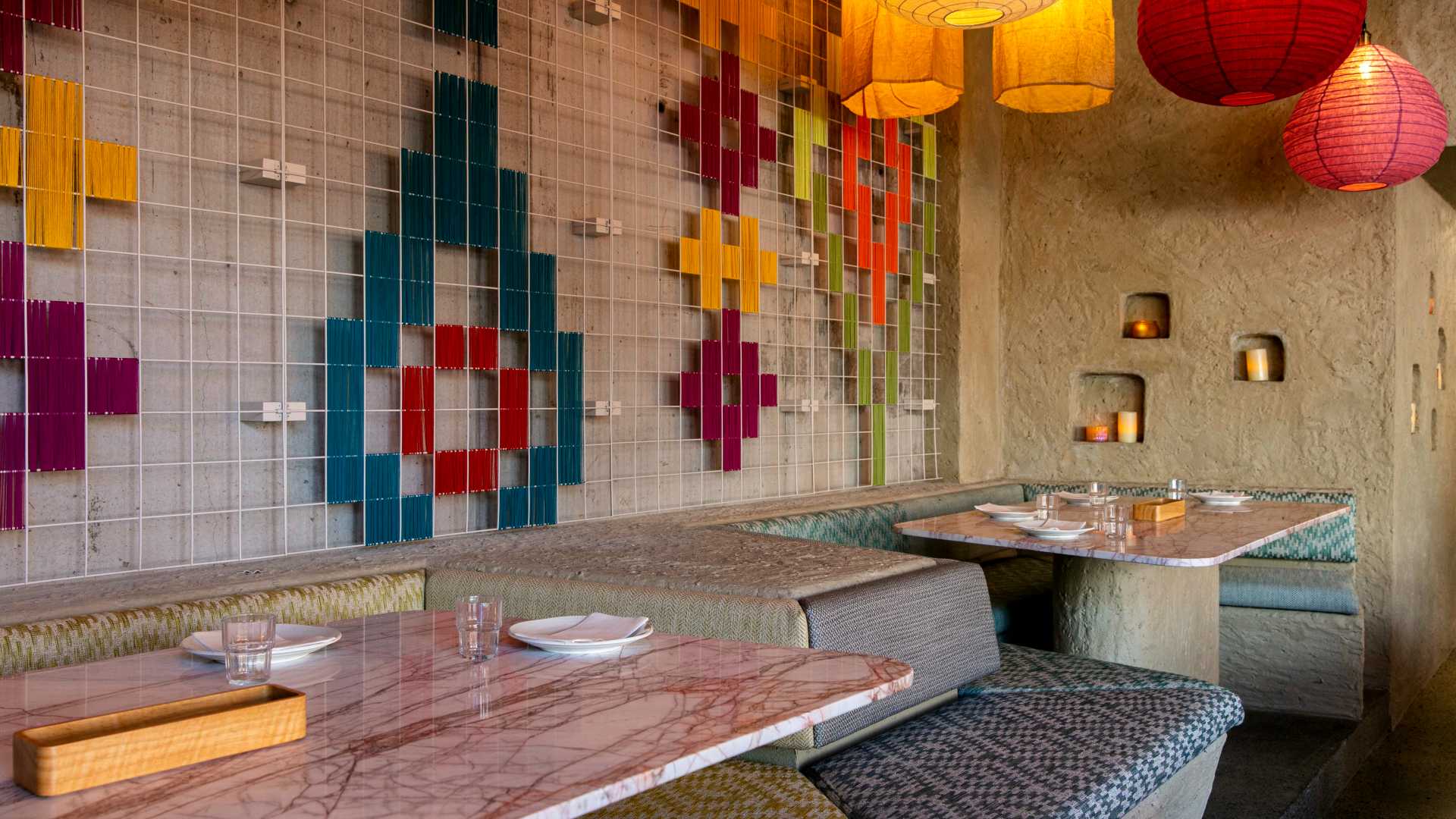 As is the way currently in Auckland, many of the staff — including the usual bartender — were brought down by COVID in the first weeks of opening. That's usually a recipe for disaster, but the professionalism and efficiency of the staff left standing meant we barely even noticed. The cocktails were some of the best we've tried: in particular, my dining partner's 'Fat Old Fashioned' ($20) made with bacon fat-washed bourbon is worth a taste even for the most ardent of dark liquor haters.
I think the key here will be to go with a group and order up large from across the mammoth menu. Just the two of us dining meant we didn't get to try as much as we'd like — although we gave it our best shot.
To nobody's surprise, seafood is the hero here. In particular, the softshell crab with pisco ponzu dip ($18) and the kingfish tiradito with charred cucumber and Szechuan chilli oil ( $24) were both to a melt-in-your-mouth standard. The sashimi is also excellent and arrives fresh and cold on a bed of ice — always an exciting touch.
The tempura tiger prawn ($28) passed my certified 'sauce to prawn' ratio test with flying colours — there's nothing worse than a spot that's stingy with its sauce. And in this case, the aji mayo came in spades.
Stuffed by this point, we opted to share a dish off the extensive barbeque list. While we were almost enticed by the rack of ribs we instead went for the dry-aged beef short rib ($42) and were rewarded with approval from the wonderful wait staff, along with a side of the clay-baked sweet potato with Peruvian chilli and miso butter ($12). This side was a standout in terms of theatrics — it comes encased in clay before being cracked open at the table, slathered in miso butter and served up hot and steaming. At this point, it was needed to soak up drink number three and made the perfect hot and filling endnote to the delicacy of the dishes before it.
While the Newmarket INCA has been, in my opinion, criminally overlooked thanks to its spot on the Westfield rooftop, I can't see the same being said for this new Ponsonby outpost. Even in its early stages, it was buzzing with walk-ins off the street as well as many a reserved table, and its early opening has firmly established itself as the main drawcard for the refreshed hotspot for Ponsonby and Grey Lynn locals. Go and try it now before Ponsonby Central starts to fill with other new options and you're faced with post-movie decision-making anxiety.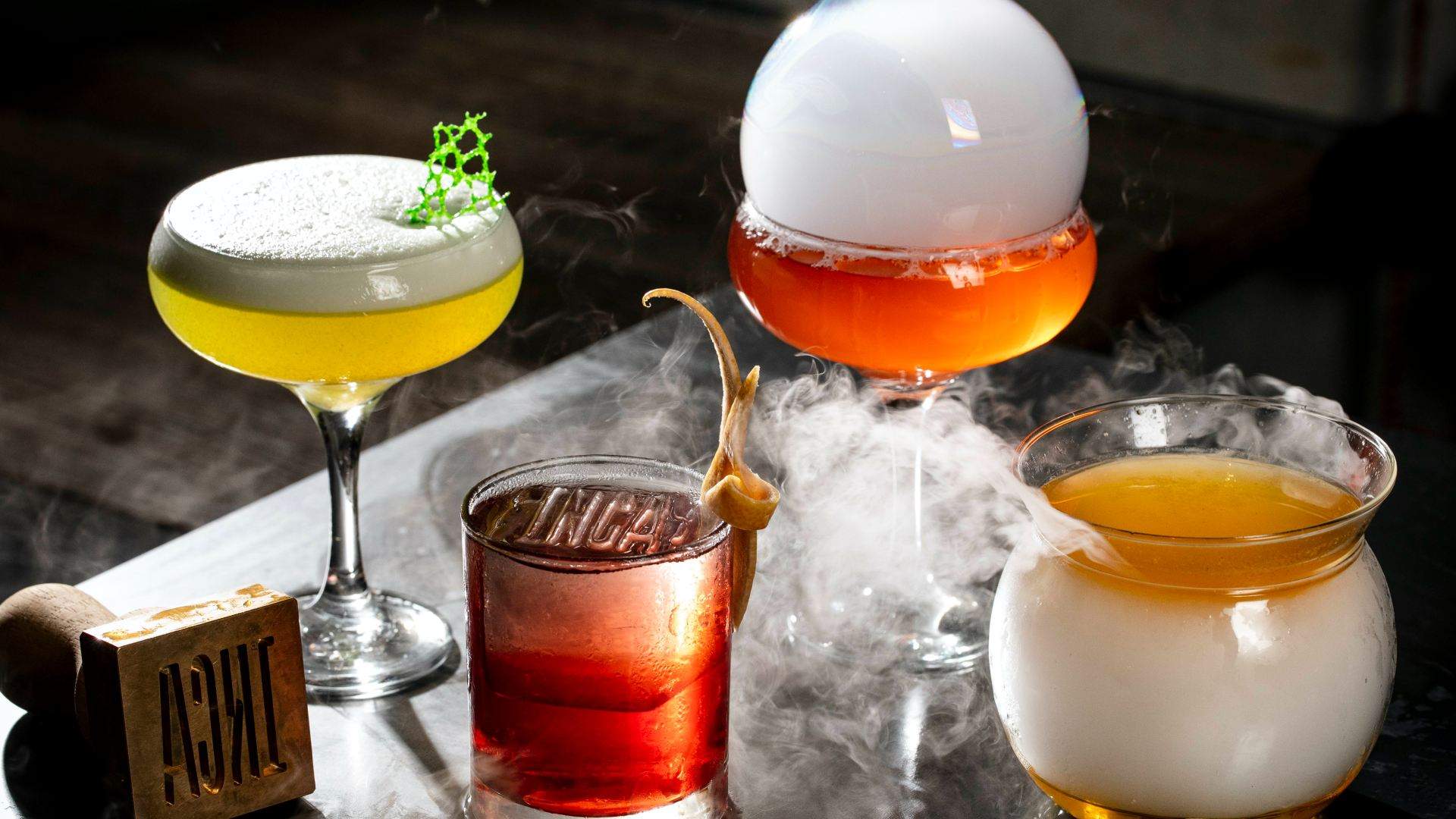 Concrete Playground Trips
Book unique getaways and adventures dreamed up by our editors