Ten of the Best Walks You Can Do with Your Dog in and Around Auckland
Whether you're after native bush, off-leash paddocks or urban wetlands, Auckland has plenty of accessible dog-friendly walks to choose from.
Our loyal companions deserve the best, and when it comes to dog-friendly walks, Auckland serves up just that. The places you and your pup can explore are in abundance, to the point that this list could've been double the length. We suggest you try some of what we've rustled up and hunt out a few more options of your own. Whether you like native bush, grassy spaces, easy strolls or more of a challenge, there's something for you.
It's also important to note that while we've pointed out what areas are on- or off-leash, pay attention to the signs and check for any updates before you head out. The Auckland Council website is a great resource for public parks and reserves.

In Glendowie, you'll find Churchill Park — an ideal spot for dogs and owners who both want a short walk that will get the heart pumping. Open all-year-around, the park is home to vast farmland where your dog can roam leash-free, whether you're on a walk or having a secluded picnic in Auckland. Be aware that cattle are sometimes in surrounding paddocks and the short walk, which is 1.8 kilometres, is at times a steep climb. As you make your way along the path, keep your eyes peeled for long-finned eels that grow up to two metres in the streams.
Longer clifftop and beach loops walks are also available, starting at Campbells Bay and heading up through Mairangi Bay, Murrays Bay and part of Rothesay Bay, with views over the Hauraki Gulf and Islands.
ORAKEI BASIN FOR PICTURESQUE LAGOONS AND PLANT LIFE
What was once a volcanic crater, Orakei Basin is now home to lush native plant life and views of the city. Enjoy the views and the watersports while on the trail around the basin. At four kilometres, it takes about one hour and suits different fitness levels — it's also one of our favourite Auckland running loops. The walk will take you to the edge of the basin on the boardwalk and near the boat club, which are both on-leash zones. However, there are also many off-leash zones available.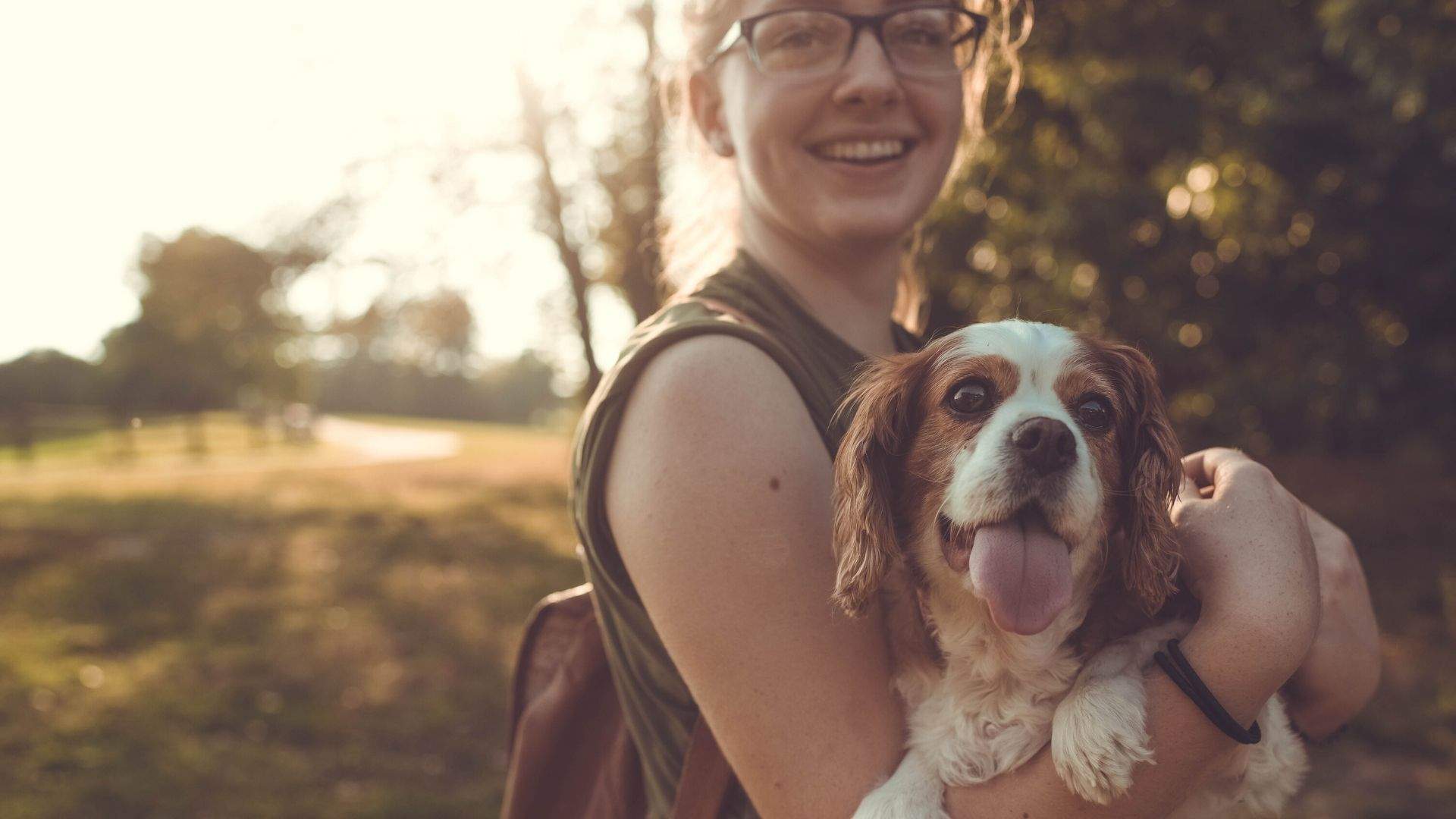 MADILLS FARM FOR PLAYGROUNDS AND PUPPIES
This is a solid choice if you've got kids and pups in tow. Madills Farm has large off-leash areas, a flat path that winds around the park and a decked out playground complete with a climbing net and in-ground trampolines. Of course dogs are on-leash near the playground, but further afield there is plenty of space to let them run. There's also Kohimarama Beach nearby if you want to head down to the sand and sea to have a swim at one of the north islands's best beaches. With sports fields located here it does tend to get busy on Saturdays during school time.

CRAIGAVON PARK FOR OPENAIR FITNESS STATIONS
This park is unique for its fitness stations, for both the owner and the pet. The dog agility area offers obstacles and structures to play in and learn tricks. There are also off-leash areas, native foliage, a stream and open areas. The walk here is on the shorter side, so this option is more for those who want to find a spot to set up shop and have a few games with their canine friend.
CENTENNIAL PARK FOR HISTORY AND NATIVE PLANT LIFE
Centennial Park, on the North Shore, offers a loop walk that meanders through bush where you can spot fern, nikau, pine and more native shrubbery. Starting from the Beach Road entrance, you can visit the Avenue of Remembrance, featuring a canopy of pohutukawa trees planted to commemorate the 1940 centennial celebrations. The whole walk takes about an hour. Your pup has to be on a leash in Centennial Park, but there are off-leash areas nearby the walk.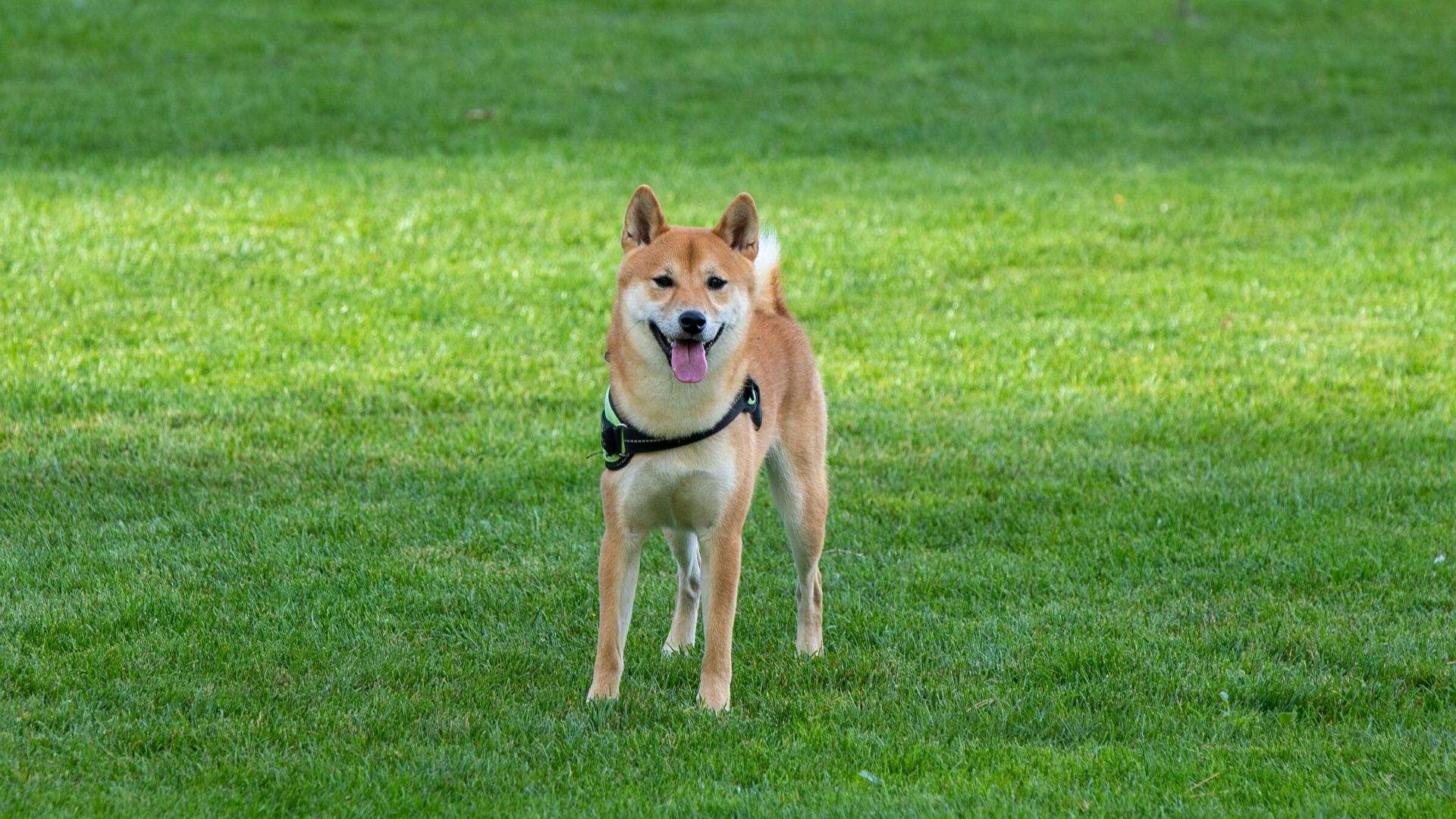 MACLEANS PARK FOR LOTS OF OFF-LEASH SPACE
This Howick park is the largest in East Auckland, with huge open paddocks, picnic areas and a network of trails through the hills and woodland. There's a 30-minute, two-kilometre walk through Macleans Park through bush and wetlands, and take in views of Hauraki Gulf, Rangitoto and Waiheke Islands. At the park you'll also find off-leash reserve areas. Keep an eye on your pet as the local council recently planted many more native trees and shrubs, filling the area with lots of birds and other local wildlife.
OAKLEY CREEK FOR HIDDEN URBAN WATERFALLS
Oakley Creek is one of Auckland's longest urban streams and another place you'll see a lot of native plants and trees, as well as more exotic species. The creek is part of a larger walk which starts at Phyllis Reserve, takes you along the creek — also known as Te Auanga, and delivers you to a six-metre-high urban waterfall and the only waterfall in the centre of the city — it's one of Auckland's must-visit swimming holes too. The entire walk is about an hour and 4.5 kilometres long. At times the path is narrow and has steeper sections and stairs, so it's not a good idea to take a pram or scooters along. Nearby Heron Park offers an off-lash area to let your pooch loose when you've completed the walk.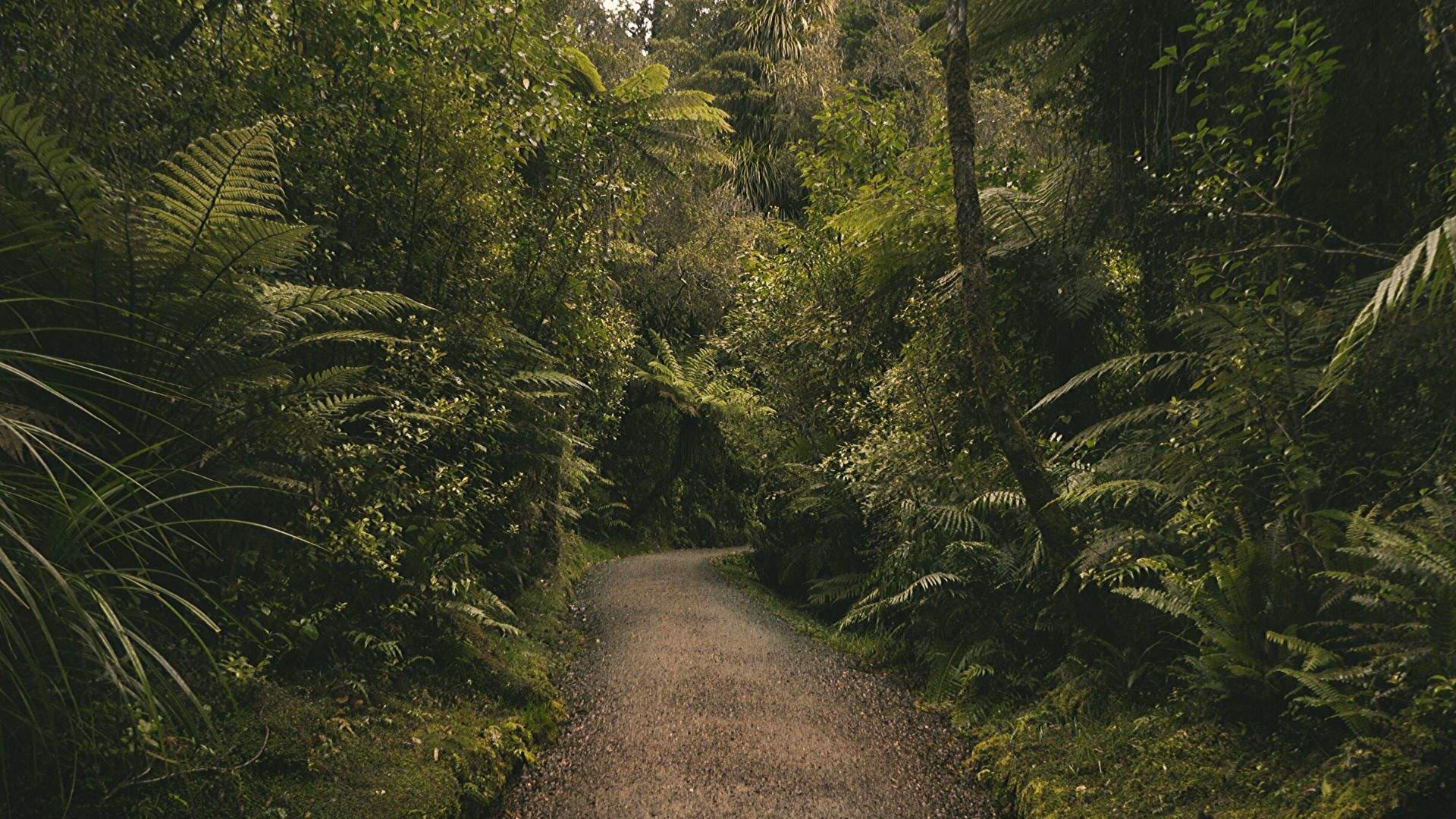 With a pool, plenty of green space and a short 45-minute walk (2.6 kilometre in total), this is a top choice for any dog and nature lover. The walk takes you from the park along the edge of the Totara forest and over the Puhinui Creek. This is another park where you'll catch glimpses of native birds, such as kereru, ruru and riroriro. Dogs can run in the wide open spaces and kids can play on one of the two playgrounds. The pool is open December to March.

WAIKOWHAI PARK FOR NATIVE BUSH AND FORESHORE
In Hillsborough, Waikowhai Park offers an off-leash walk down to the shore of Waikowhai and Wesley Bay to let your dog frolic in the sea. With picnic and barbecue areas, this also makes for a great spot to see the sun go down. At the reserve there are two walks; the stroll option is Captain's Bush Reserve Loop, while the longer choice is Waikowhai Walkway. The latter is a day excursion, taking about five hours to complete the ten-kilometre distance. Check the tides before you head off, and note that two hours before and after low tide you can access the route along the foreshore — it's clear to see why this is one of our top bucket list walks in and around Auckland. The shorter trail goes through Waikōwhai Park and Captain's Bush. Dogs need to be on-leash along the foreshore and through most of the Waikowhai Walkway, but there are many off-leash areas in the park.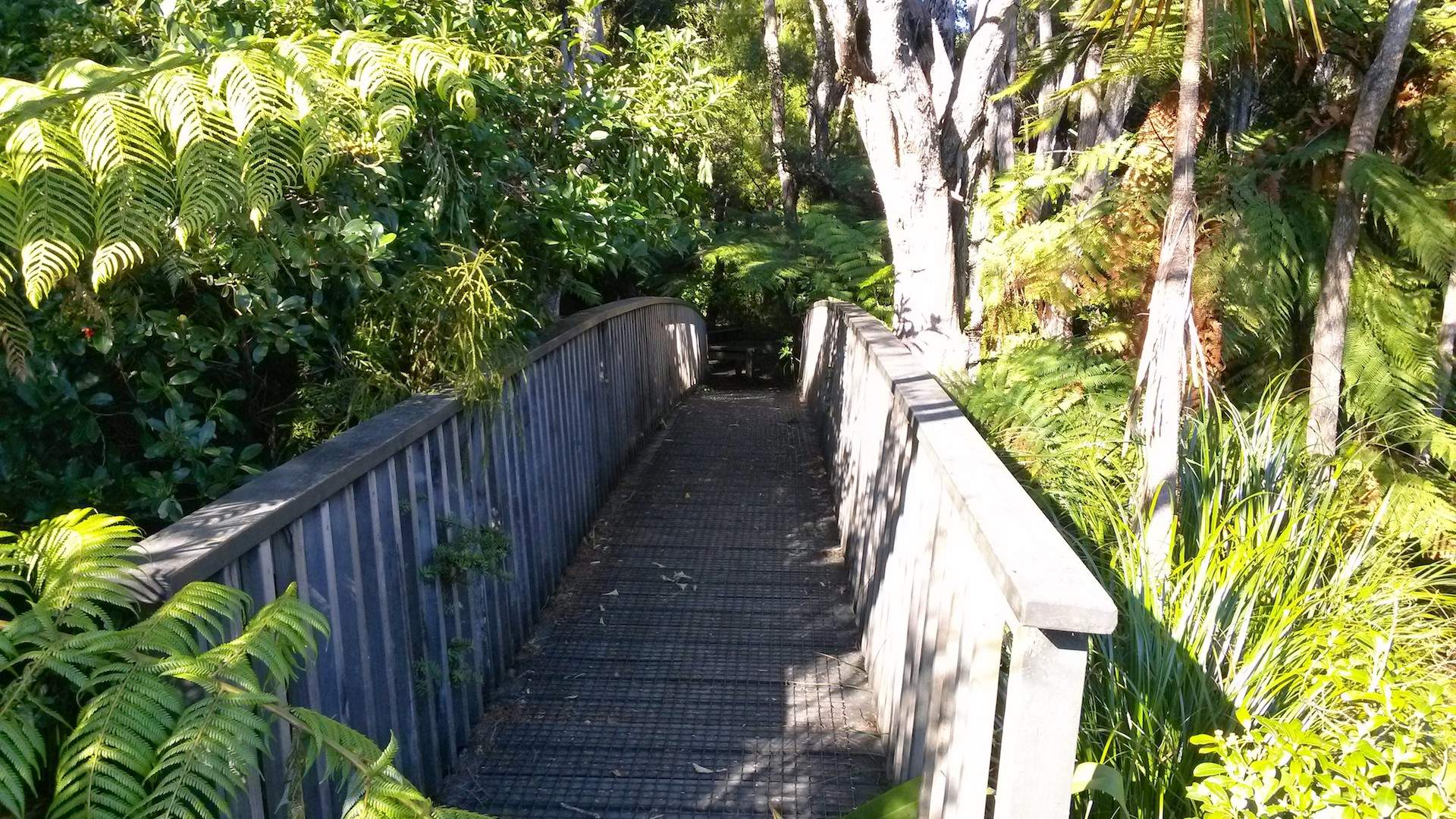 This off-leash dog park is also an urban wetland project, making it fun for your canine companion who may return covered in mud. The 2.4-kilometre path takes you around the whole restoration project and through open spaces where your dogs can run free. There are viewing areas as well as a playground and basketball court for fun and games with your mates or family.
Concrete Playground Trips
Book unique getaways and adventures dreamed up by our editors