Repose's Luxe New Off-Grid Eco-Cabins Offer Stays with Breathtaking Views Around New Zealand
Each cabin boasts an indoor fireplace, an outdoor bath and views that have to be seen to be believed.
Looking to get off-grid and out of the hustle and bustle of the city? These days you have a lot of options available to you around Aotearoa — you could stay in a unique Airbnb with incredible views or book a stay in one of the Unyoked cabins, due to launch this year. But two Taranaki brothers are now adding to the lineup of accommodation options, with their handbuilt Nordic-style cabins soon to be found dotted around stunning regional areas of the country.
Jack and Max Anderson (24 and 26 years old, respectively) have launched Repose, a new eco-friendly yet luxurious accommodation offering that they first dreamed up during the COVID lockdown of 2021. Their first cabin, based in Lepperton, Taranaki boasts unbelievable views of the mountain and is available to book now. The Andersons are currently building their second cabin which they hope to base in the Wairarapa or wider Auckland region, and as soon as that's done, they'll start their third.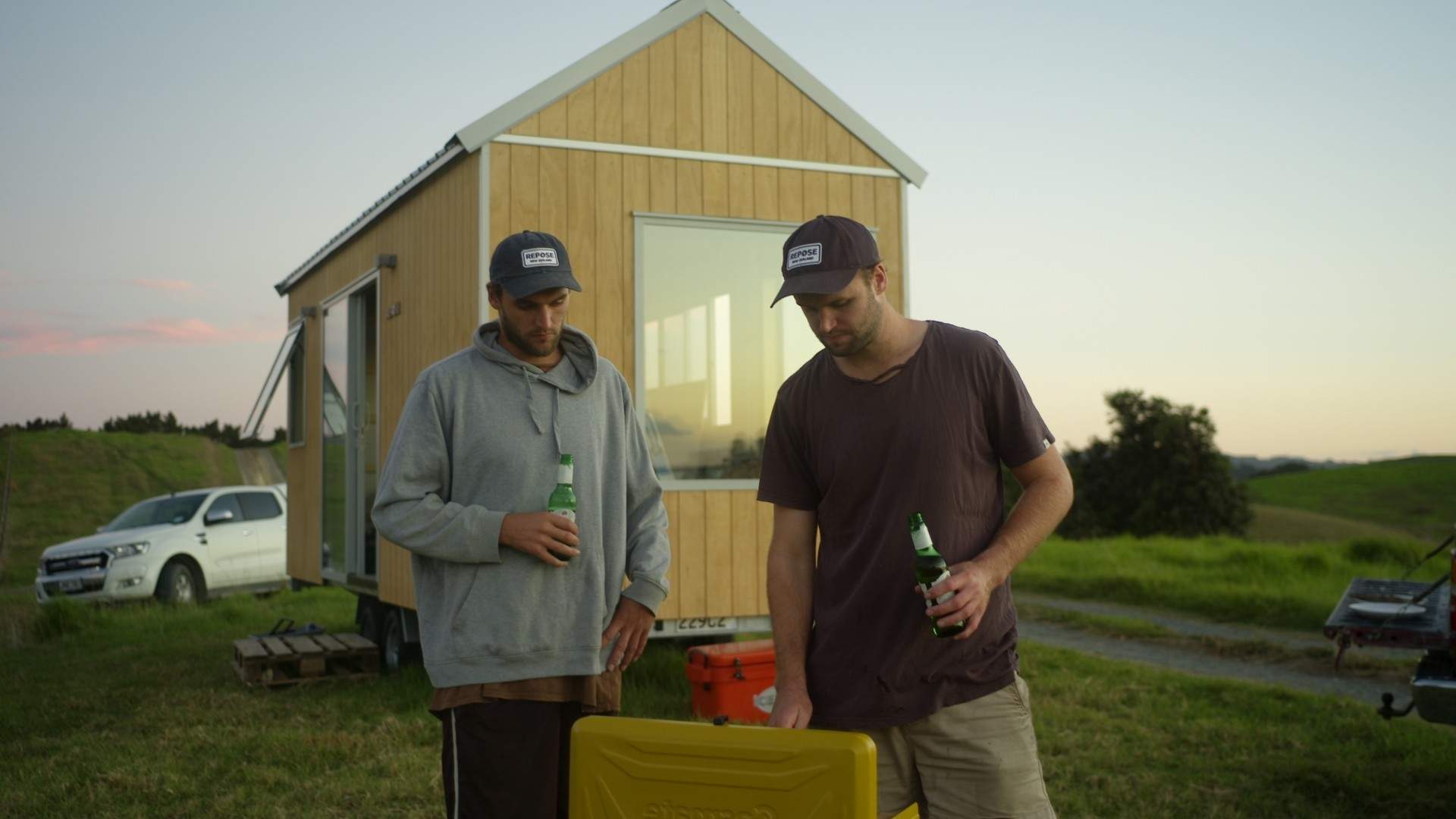 Jack and Max told Concrete Playground they hope that Repose will become the go-to name for luxury cabin stays around New Zealand in the coming years, offering stressed-out souls a destination to "slow down and escape the chaos of everyday life".
"Our cabins are designed to be a 'luxury' version of a back-country hut experience — [they'll have] the same unmatched views, however, there is an added layer of comfort and privacy," they said.
"The cabin is set up to be enjoyed with your special someone and is the perfect place to escape the hyper-connected world we live in for a relaxing evening or two in nature."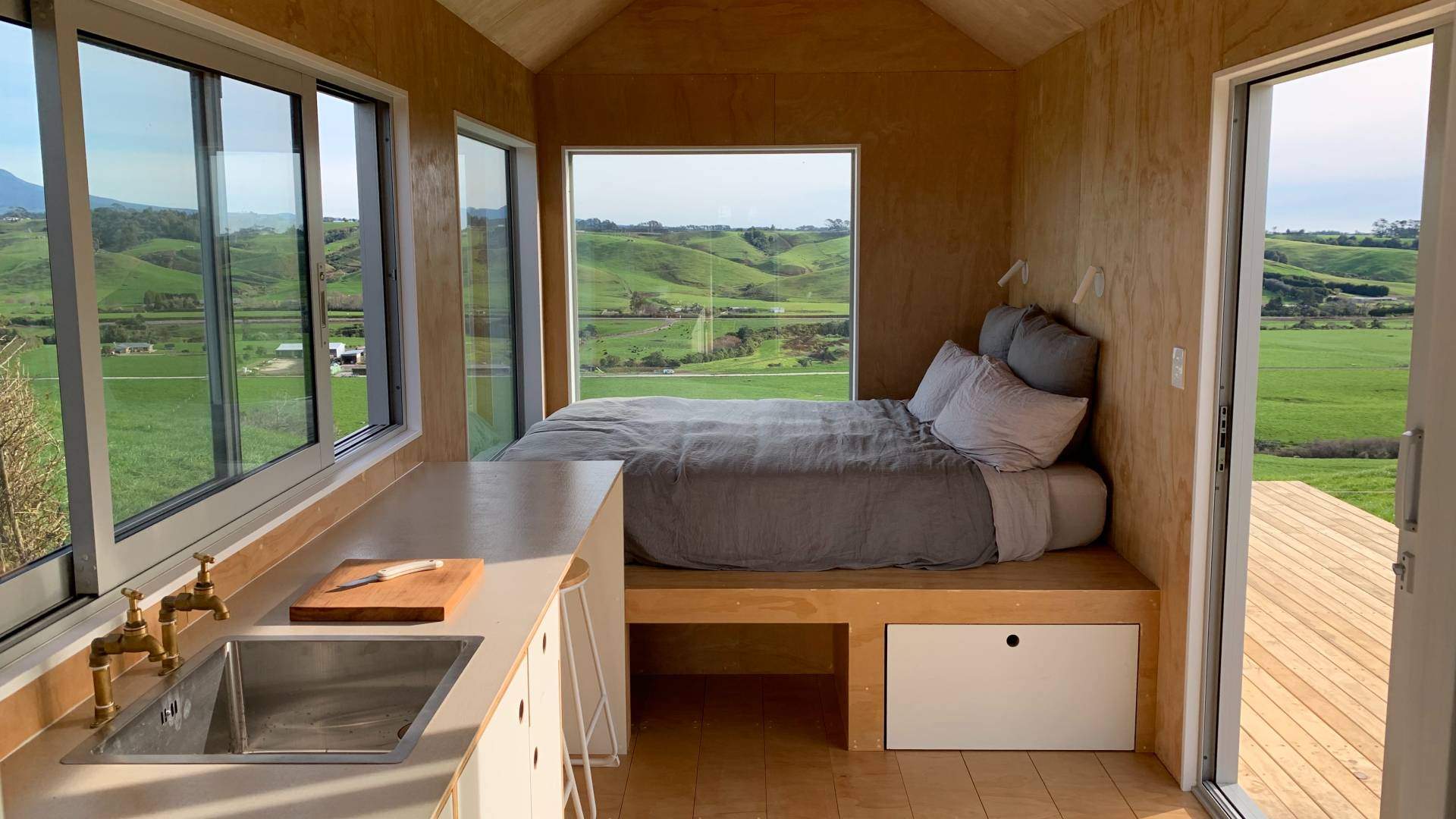 If you're looking for an off-grid experience that doesn't skimp on creature comforts, these huts are the way to go.
Each cabin includes an indoor fireplace and an outdoor bath, as well as a hot shower, composting toilet, kitchen, and breakfast bar. And when we say creature comforts we mean it — also provided are fluffy towels (for post-bath, of course), linen sheets, local soaps, board games, books, marshmallows to roast over the fire, coffee beans from a local roastery and "even our own Repose olive oil harvested and pressed by us in Northland".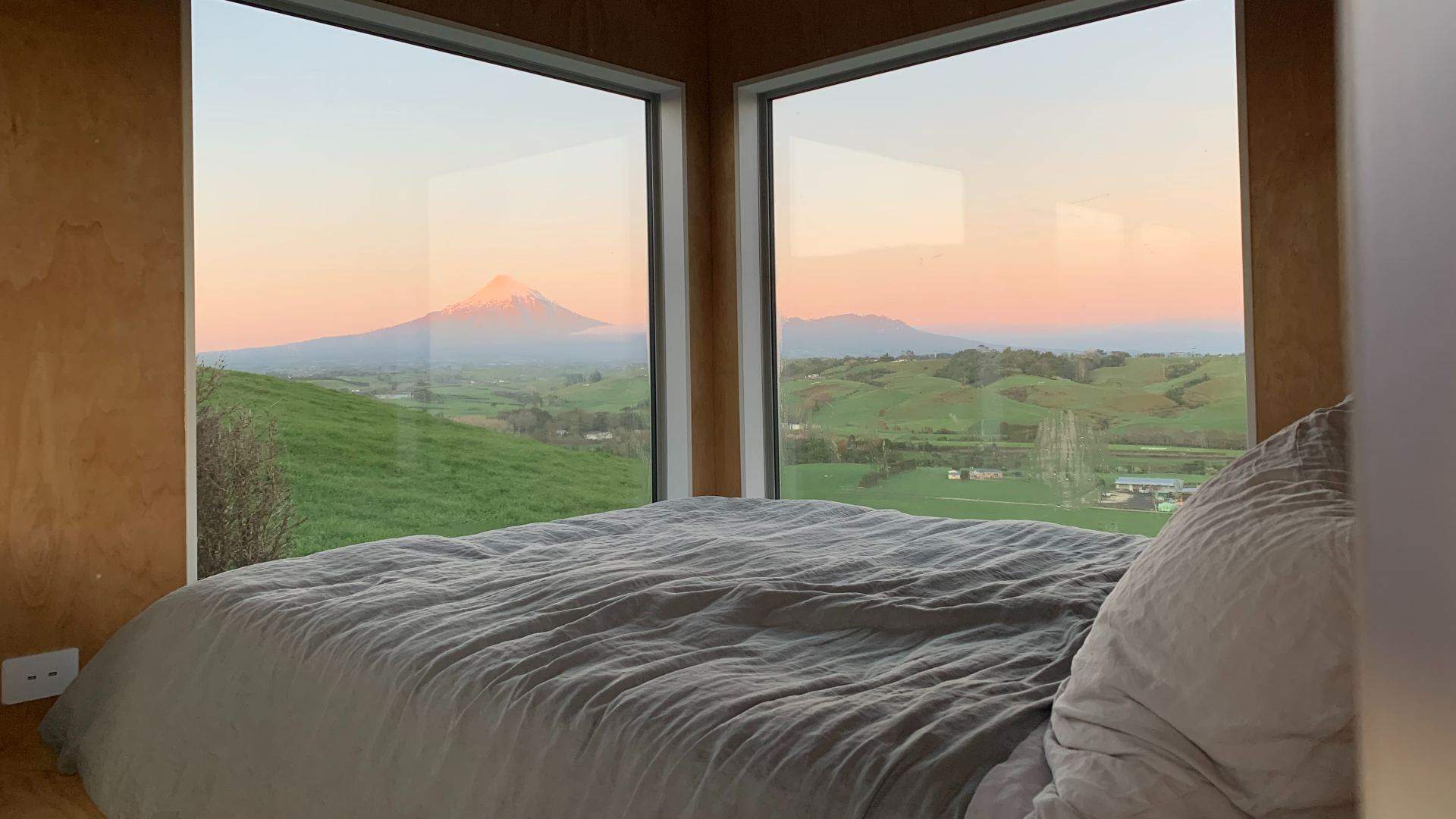 The brothers say they're hoping to offer regional Aotearoa up as a holiday option for those that might not have previously considered it — both domestic travellers and overseas tourists.
"We are providing a luxury accommodation option in these smaller communities that have a lot to offer tourists but are often missed by the larger tourism operators and marketing campaigns."
The first Repose cabin is available to be booked now, with the second in the wider Auckland region due to be finished in the coming months. Jack and Max say anyone interested in hosting one of their cabins on their "slice of paradise" should get in touch with them at [email protected]