TRAVEL & LEISURE
Six Stunning Coastal Runs in Auckland for When You're Craving a Fresh Perspective
Freshen up your running routine with a quick skip around the foreshore.
in partnership with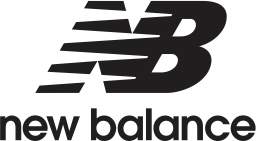 Treadmills are fantastic for clocking up kilometres, but they're certainly not the most inspiring place for a run. Together with New Balance, we've rounded up six stunning coastal running routes across the city for when you're craving a fresh perspective.
With water in nearly every direction, Auckland is home to a spectacular range of coastal trails where you can wind down and let the ocean breeze whip through your hair. These six options cover rugged west coast clifftops and accessible harbourside pathways, and they range from short two-kilometre bursts to longer tramps around the foreshore.

TAMAKI DRIVE
The eight-kilometre stretch from Judges Bay to St Heliers is a quintessential Auckland running route — and perfect for when you're in need of a refreshing change of scenery. The flat running path along Tamaki Drive winds its way around Okahu Bay, Mission Bay and Kohimarama, where you'll cop incredible harbour views across to the North Shore, Rangitoto and Motukorea. Once you reach St Heliers Bay, take moment to unwind on the beach, or refuel with a post-run treat from one of the many local cafes.

TE HENGA WALKWAY
Just over 30-kilometres from Auckland's CBD, this clifftop trail from Bethells to Muriwai Beach dishes up stunning views of the wild west coast. You can tailor your run to suit your experience and fitness level, from shorter two- and four-kilometre sections to the full ten-kilometre track. Captivating views of lagoons, black sand dunes and the rugged west coast surf will help to clear your mind.

THE NORTH SHORE COASTAL WALK
Navigating the eastern coast of Auckland's North Shore, this all-tide track covers 23 kilometres of pedestrian footpaths, white sand beaches and suburban streets. The track officially starts at Long Bay Regional Park and winds all the way down to Devonport, although it can be conquered in bite-size portions, depending on your level of fitness. Some coastal sections can be completed at low tide, but just be prepared to get your feet wet.

LONG BAY REGIONAL PARK COASTAL WALK
Thirty minutes from central Auckland, Long Bay Regional Park occupies 160 hectares of picturesque coastal land. Its namesake coastal trail is an easy six-kilometre run past beaches, through farmland and along clifftops where you can take a moment to soak in the view of Rangitoto Island. Bring the picnic blanket and your swimmers — the sprawling public reserve is the ideal place for a post-run wind down, whether it's in the water or on the lush grass.


TI POINT COASTAL WALK
Making your way to Matakana wine country for the weekend? Be sure to save some time for this revitalising run around the foreshore. The three-kilometre route starts at the Ti Point wharf and follows the coast under the cover of pohutukawa trees. It's relatively flat, except for one final ascent, and provides stunning views across to Omaha and Whangateau Harbour.

WAIKOWHAI WALKWAY
The Waikōwhai Walkway follows the northern shore of the Manukau Harbour from the Onehunga foreshore to Lynfield Cove. Along the way, you can explore sheltered coves and native bush and take in stunning views across the harbour. For two hours before and after low tide, you can run the entire route along the foreshore, or through a series of reserve tracks at high tide. The full run is ten kilometres, or you can opt for four smaller loops.

Together with New Balance, we've designed four challenges to help give you a head start on your wellness journey. You'll be in the running to score a wellness staycation at Castaways Resort in Karioitahi Beach for some much-deserved rest and relaxation.
If you're in the market for new running shoes, check out New Balance's Fresh Foam 1080v11 range here.
Top image: Cam Graves.
Published on March 17, 2021 by Stephen Heard