This Four-Day Festival Is Bringing Kaleidoscopic Light Installations and Performances to Queenstown
Luma returns for its fifth outing this Queen's Birthday weekend.
After pulling the plug in 2020, Queenstown's kaleidoscopic light festival will return for its fifth outing this Queen's Birthday weekend. Luma Southern Light Project brings together illuminated art, light sculpture, performance and community over four days from 4–7th June, 2021.
As the sun goes down over the long weekend, the Queenstown Gardens will be transformed into a creative outdoor stage of visual arts, performing arts, music, film and digital media. The festival has previously gained worldwide recognition and multiple awards for creativity and leadership in sustainability. In 2019, Luma attracted around 60,000 domestic and international visitors.
Luma Chairman Duncan Forsyth says this year's event is exclusively designed by Kiwis, for Kiwis. The event now arrives just in time for the trans-Tasman travel bubble, just announced by Prime Minister Jacinda Ardern.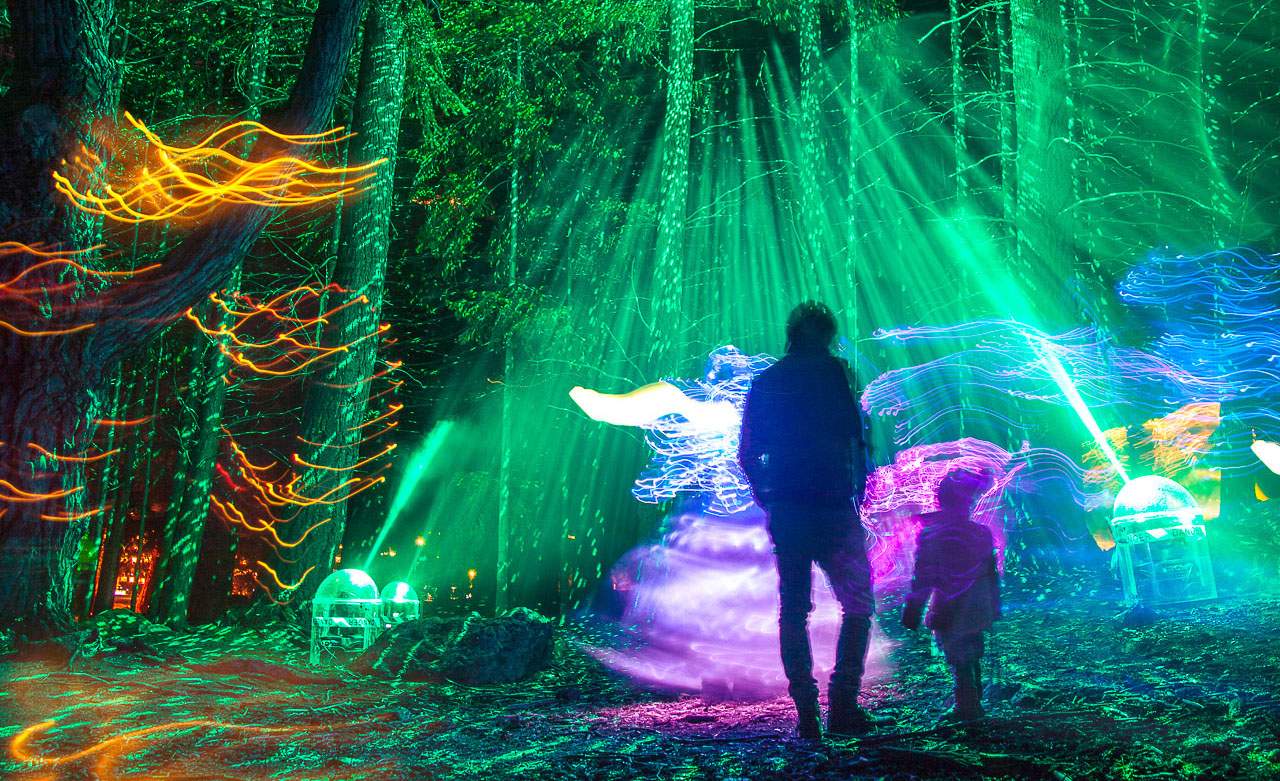 500 local artists and contributors have contributed to this year's festival. Long-time exhibitor Angus Muir is set to return alongside emerging artists and local school students as part of a program designed to inspire the next generation of creatives.
As well as light installations dotted around Queenstown Gardens and shore of Lake Wakatipu, previous events have featured moving images projected right onto the lake, works created from recycled materials and roaming performers — from hypercolour fairies to acrobatic tree dancers.
Entry to Luma 2021 is $6. It's free for those aged 12 and under.
Luma Southern Light exhibition will be held in Queenstown Gardens over Queen's Birthday weekend, from 4–7 June, 2021. For more information, visit luma.nz.
Published on April 07, 2021 by Stephen Heard