A Guide to the Most Unmissable Music Festivals and Events Across Queensland
Whether you want a good ol' country music party or a three-day dedication to blues, the Sunshine State has all your music festival needs covered.
in partnership with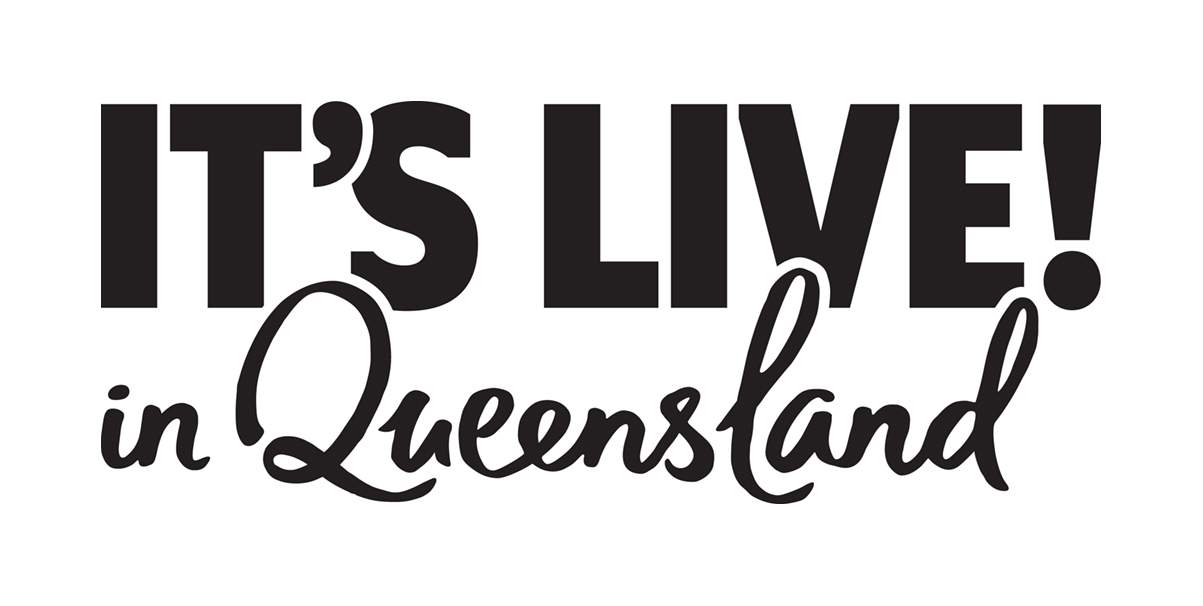 When it comes to festivals, 2023 is gearing up to be a non-stop party all across the Sunshine State, right up to the year's end. We're looking at a jam-packed calendar of cultural events, from long-running festivals to exciting newcomers and immersive experiences. Whether you're into classical, country or blues, or folk and rock 'n' roll — or you simply want to discover the hottest emerging artists in the country — there's a good chance you'll find a fest that hits your chosen genre (or lets you delight in something new).
And there's more than just tunes on offer. There's cultural spotlights and event programs highlighting fantastically unique communities, as well as activities bringing together artists and performers across different media forms for thought-provoking creative collabs. Plus, these festivals are in some pretty amazing locations, from the desert to the forest, seaside or sprawled across a vibrant city suburb — ideal for an adventure that mixes music with some travel. It's time to make space in the calendar, culture vultures — Queensland calls.
CMC ROCKS QLD
Now in its 16th year, CMC Rocks QLD is a pilgrimage for every country-lovin' cowpoke. From March 17–19, the biggest country acts (and fans) will descend on Willowbank Raceway in Ipswich — just a short drive from Brisbane — for a three-day hoedown. The lineup this year features some real heavy hitters, plus Zac Brown Band's only Australian show. There's big representation from US artists, including Kip Moore and Morgan Wallen, as well as a truly standout suite of homegrown talent. While the 2023 edition is sold out, this red-hot event is one to keep on your music bucket list. Hopefully you can mosey on up in the future for three days of tunes, local markets and fully stocked food stalls and bars. Go enjoy some good old country hospitality.
CMC Rocks QLD, Friday, March 17 till Sunday, March 19, 2023

BLUES ON BROADBEACH MUSIC FESTIVAL
From May 18–21, Broadbeach is taken over by one of the biggest free, all-ages music festivals in the country. Blues on Broadbeach is in its 22nd year, and this celebration of blues and blues-inspired sound has some true legends hitting the stage — including two-time Grammy nominated acoustic guitarist Tommy Emmanuel, Australian Songwriters Hall of Fame-er Don Walker, and acclaimed act Emma Donovan and The Putbacks. There's blues straight outta Memphis as well as a solid contingent of all-Aussie performers dominating the impressive roll call. The sprawling festival boasts multiple stages and venues around Broadbeach, so you can easily check out the local bars and restaurants between gigs.
Blues on Broadbeach, Thursday, May 18 till Sunday, May 21, 2023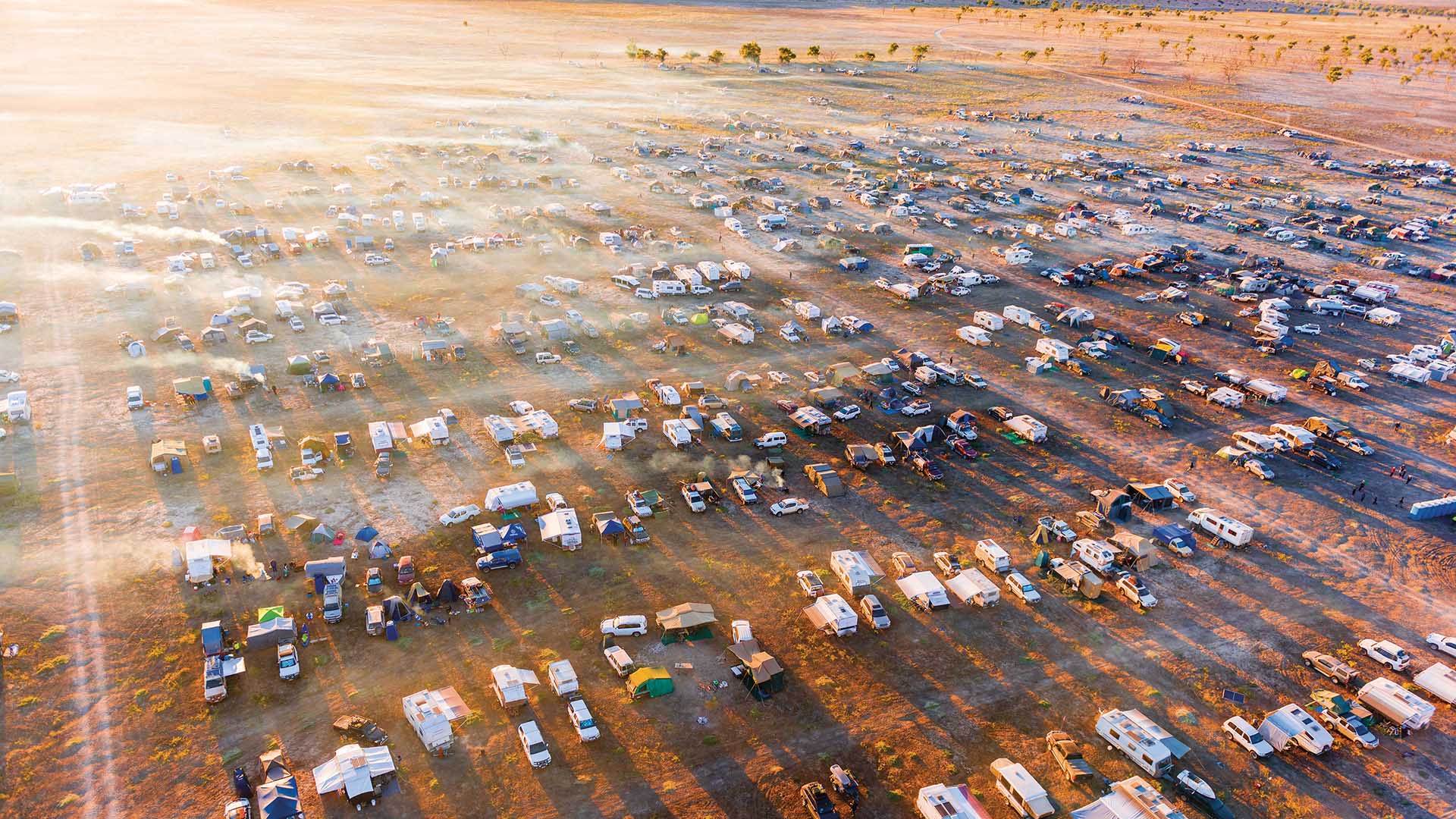 BIRDSVILLE BIG RED BASH
Run away from the cold this winter and hit the desert. Birdsville Big Red Bash has been going strong for a decade, drawing folks from all over out to the Simpson Desert. At 35km from Birdsville, it's the most remote music festival in the world. From Tuesday, July 4 till Thursday, July 6, this little patch of desert will become Bashville, the home of concerts, campsites and a festival community all beneath the Big Red Dune. The team have even got the nifty Bash App to help you navigate the massive site, epic lineup and vast array of food trucks and activities. This year's festival features headliners Icehouse, John Williamson, Hoodoo Gurus, Pete Murray and Kate Ceberano. As well as being an all-ages event, it's also dog-friendly and BYO friendly. Nice one.
Birdsville Big Red Bash, Tuesday, July 4 till Thursday, July 6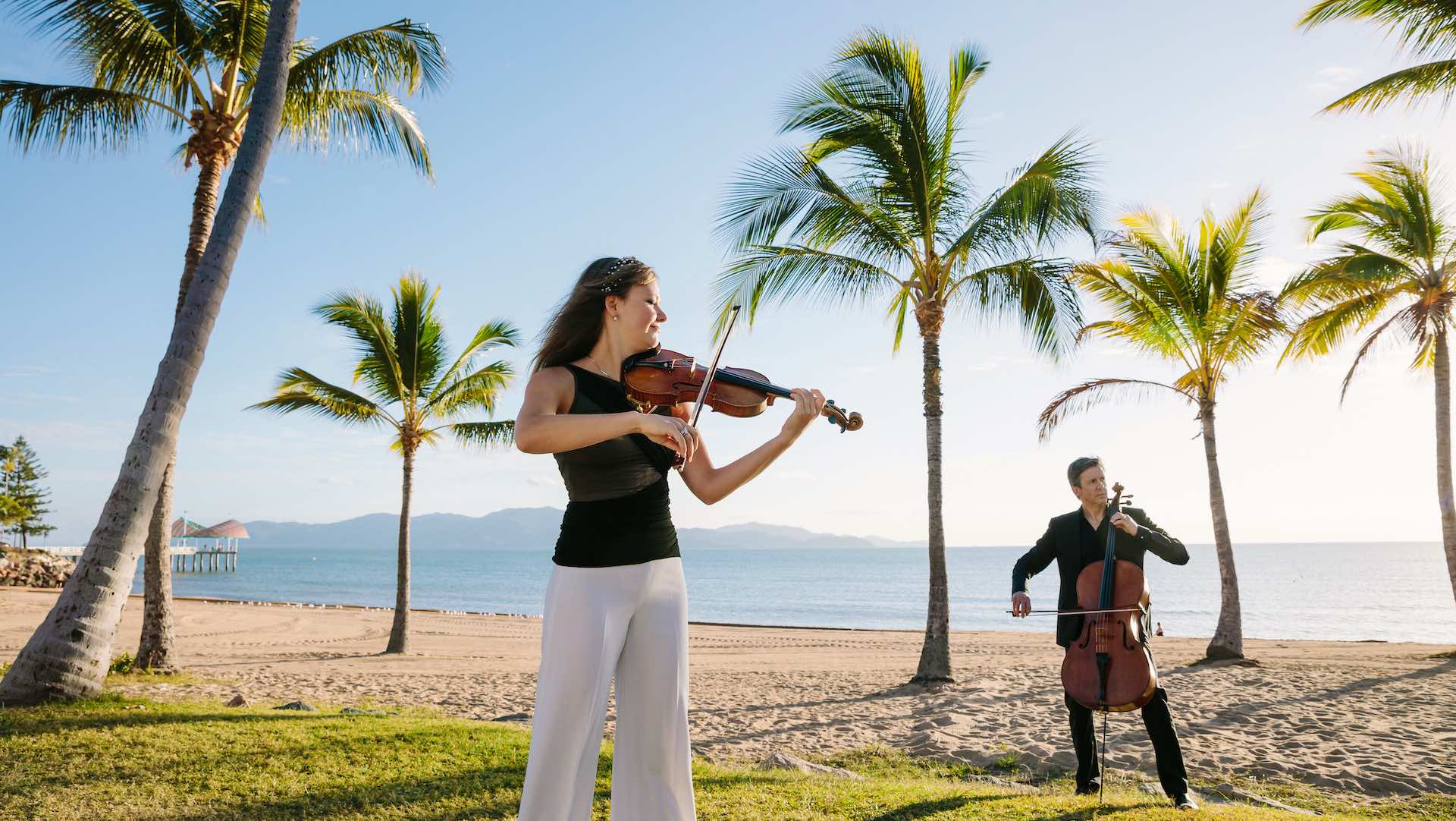 AUSTRALIAN FESTIVAL OF CHAMBER MUSIC
A festival for the classical connoisseurs, the Australian Festival of Chamber Music is a massive 10-day celebration of the genre — and it just so happens to take place in the gloriously idyllic tropics. From Friday, July 28 till Sunday, August 6, performers and composers from all over the world join Australia's finest chamber musicians in Townsville-Gurambilbarra. The celebration covers a broad range of chamber music — from full orchestras performing classic pieces to beachside acoustic sessions, solo singers, quartets, concert pianists and more. Stimulate your intellect and be stirred by old works, new commissions and collaborations, which explore many stories and themes, both modern and timeless. All that right by the beautiful northern beaches of Queensland? Perfect.
Australian Festival of Chamber Music, Friday, July 28 till Sunday, August 6

GYMPIE MUSIC MUSTER
Penned as the "festival in the forest", this gathering has been going strong since 1982. And excitingly, after being on hold for 2020 and 2021, the Muster returned last year with a bang (and a hoot 'n' holler). This year, over four days and six venues, more than 100 artists, including country legends Kasey Chambers, Adam Brand and Troy Cassar-Daley, will perform in Amamoor State Forest on Kabi Kabi country. They're part of a huge lineup covering country, blues, folk and rock, which includes workshops and bush poetry too. This here is real country — proper bush — so bring your tent and your true-blue music passion and get in on this unmissable forest party.
Gympie Music Muster, Thursday, August 24 till Sunday, August 27
BIGSOUND
Here it is: a mid-week music fest right in the heart of the big city. More than 180 exciting emerging artists will perform across 23 stages in Brisbane's Fortitude Valley from Tuesday, September 5 till Friday, September 8. Well-known up-and-comers like Budjerah, Mia Wray and Teenage Joans lead the way, but there are also so many fresh acts to discover across all genres. There's everything from indie pop, R&B, soul and electronic to heavy rock, country and an Auslan-incorporated performance from Alter Boy. There's a full First Nations program, with music, workshops, talks and gatherings, and a special After Midnight program of late night performances and parties. The festival runs alongside the BIGSOUND conference, which is the biggest music industry gathering in the southern hemisphere. Discover the future of Aussie music — the next big sound starts here.
BIGSOUND, Tuesday, September 5 till Friday, September 8
CALOUNDRA MUSIC FESTIVAL
A huge three days of "sun, surf and soul", the Caloundra Music Festival is a diverse showcase of the Aussie music industry that celebrates homegrown talent at the seaside Kings Beach Amphitheatre. Last year saw some of Australia's hottest acts, including Baker Boy and Client Liaison, and long-time faves Ben Lee and Missy Higgins, take to the stage, and this year's artists are sure to be just as impressive — keep your eyes peeled for the announcement. Both family friendly and not for profit, this festival has real heart, prioritising the support of all things local and welcoming excited festival-goers from all over Australia. Come for the music, stay to experience the unique Caloundra community and environment, from its natural beauty to its local vendors, makers and creative spirit. It's a one-of-a-kind weekend and well worth a visit.
Caloundra Music Festival, Friday, September 29 till Sunday, October 1
SAVANNAH IN THE ROUND
From Friday, October 6 till Sunday, October 8, Savannah in the Round brings three days and nights of rootin' tootin' country music to tropical north Queensland's Mareeba, in the Cairns Hinterland. Although this is one of the newer festivals on the scene, it's already making its mark. In 2022, it brought in big names from overseas, including Brad Paisley, as well as local acts like Vanessa Amorosi, Tex Perkins and The Waifs. The lineup for 2023 is yet to be announced, but promises to be packed with world-class country, rock and pop acts. What we can tell you is that music on the main stage kicks off late on Friday arvo, but the two support stages (Big Top Music Hall and Bull Bar) start in the morning and finish late.
There's also plenty of art and cultural activities running over the long weekend. Expect a chockers First Nations-led cultural program complete with hands-on workshops, art installations, dance performances and storytelling. For your thrills, you can hit the fun fair's Ferris wheel and carnival games; and if you're a foodie, the paddock-to-plate experience will serve you the best of the region. Once you're there, you'll be just a moment from the gorgeous beaches and towering rainforests of the tropics — so it's well worth taking a few extra days to explore en route to the rodeo.
Savannah in the Round, Friday, October 6 till Sunday, October 8
GROUNDWATER COUNTRY MUSIC FESTIVAL
Throw on your cowboy hat and tropical shirt, you're goin' to where the country meets the sea for three days this October. Each year, this award-winning three-day event delivers free live music via an exceptional mix of performers from all over. Whether you prefer traditional country, rock or laid-back acoustic sessions, you'll find it on the beachside main stage or other venues around Broadbeach's stunning locale. This seaside hoedown has something for everybody, including markets, food stalls and fairground rides, with a big focus on celebrating the local community and spotlighting everything that makes it unique.
Groundwater Country Music Festival, Friday, October 20 till Sunday, October 22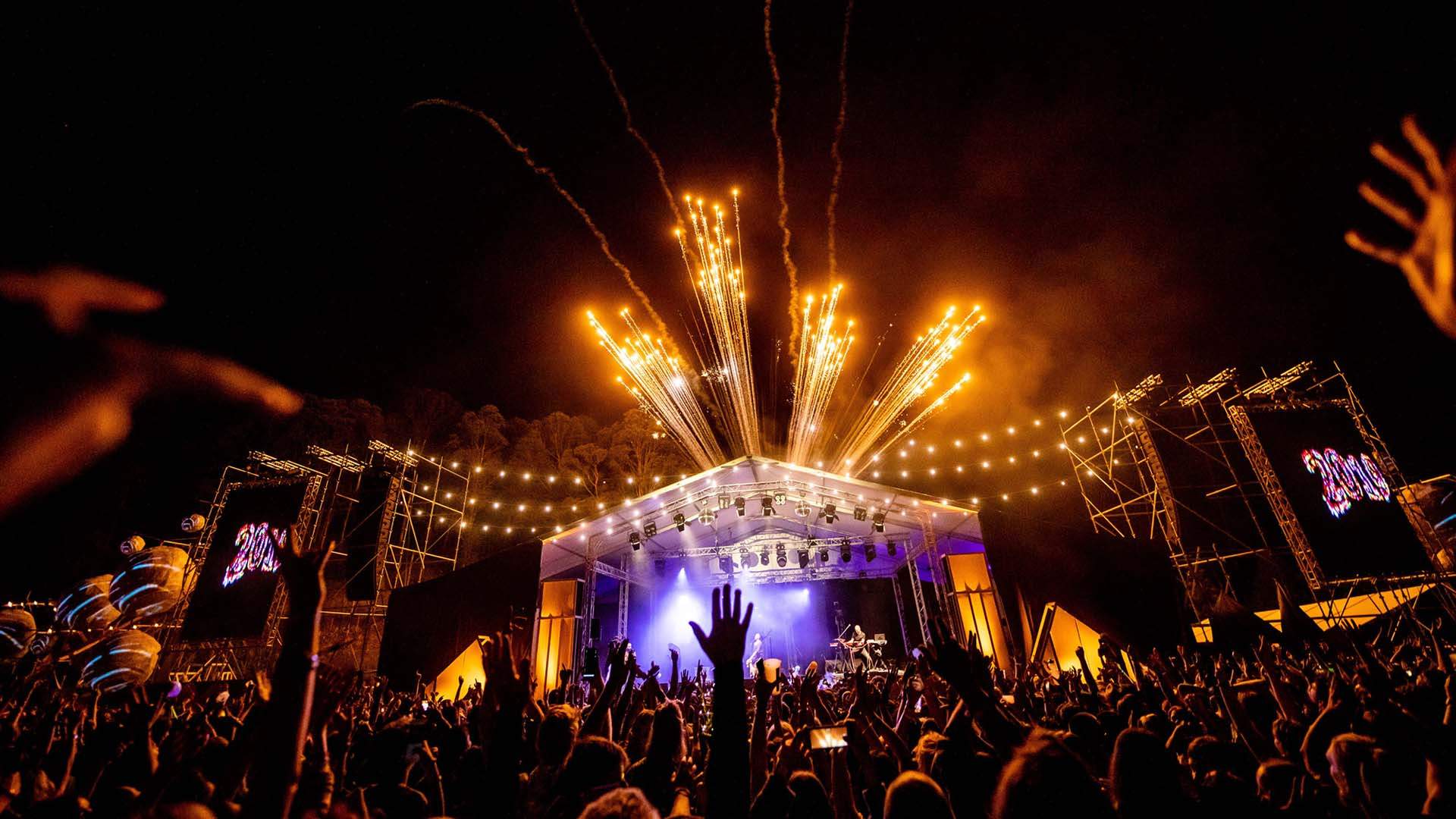 WOODFORD FOLK FESTIVAL
This immersive, magical — and quite frankly, iconic — festival is the perfect way to close out the year. Over 25,000 people gather annually in the temporary village of Woodfordia, on regenerated native habitat, to experience music, art, culture, craft and convivial camping in an eco-friendly setting. It's a massive event, with more than 2000 performers from around Australia and abroad bringing high vibes — as well as writer's talks, circus arts, parades, an environmental program, a children's festival and workshops where you have the chance to flex your own creative muscles. Woodfordia itself becomes a thriving little community, complete with cafes and bars, with activities all day and into the night.
Woodford Folk Festival, Wednesday, December 27, 2023 till Monday, January 1, 2024
To explore more arts and culture events taking over Queensland in 2023, head to the website.
Top images: Andrew Rankin (third); Matt Williams (fourth); Jess Gleeson (fifth).
Concrete Playground Trips
Book unique getaways and adventures dreamed up by our editors