Interactive Art Festival Curiocity Brisbane Is Returning in Autumn with Cats, Seesaws and Robots
For 12 days in March and April, this free festival will showcase the intersection of art, science and technology across 14 works.
When you've already filled Brisbane with towering bubbles, Antarctic icebergs and giant bird nests, what comes next? For Curiocity Brisbane, everything from cats and robots to seesaws and seven-metre-tall living artworks are on the agenda for 2023. This annual festival doesn't just celebrate art, but showcases its intersection with science and technology — it does fall into World Science Festival Brisbane's program, after all — and it has quite the array of pieces planned for its next event.
2023's Curiocity Brisbane will run for 12 days from Wednesday, March 22–Sunday, April 2, featuring a lineup of interactive works delivered by Queensland Museum Network and curated by Jay Younger — 14, in fact, from artists around the globe. To enjoy the full (and free) program, Brisbanites will need to hit up several inner-city destinations. South Bank Parklands will host seven installations, plus another at the Cultural Centre. The CBD will also welcome a piece, while four others will pop up at various schools. And, there's also a digital-only inclusion.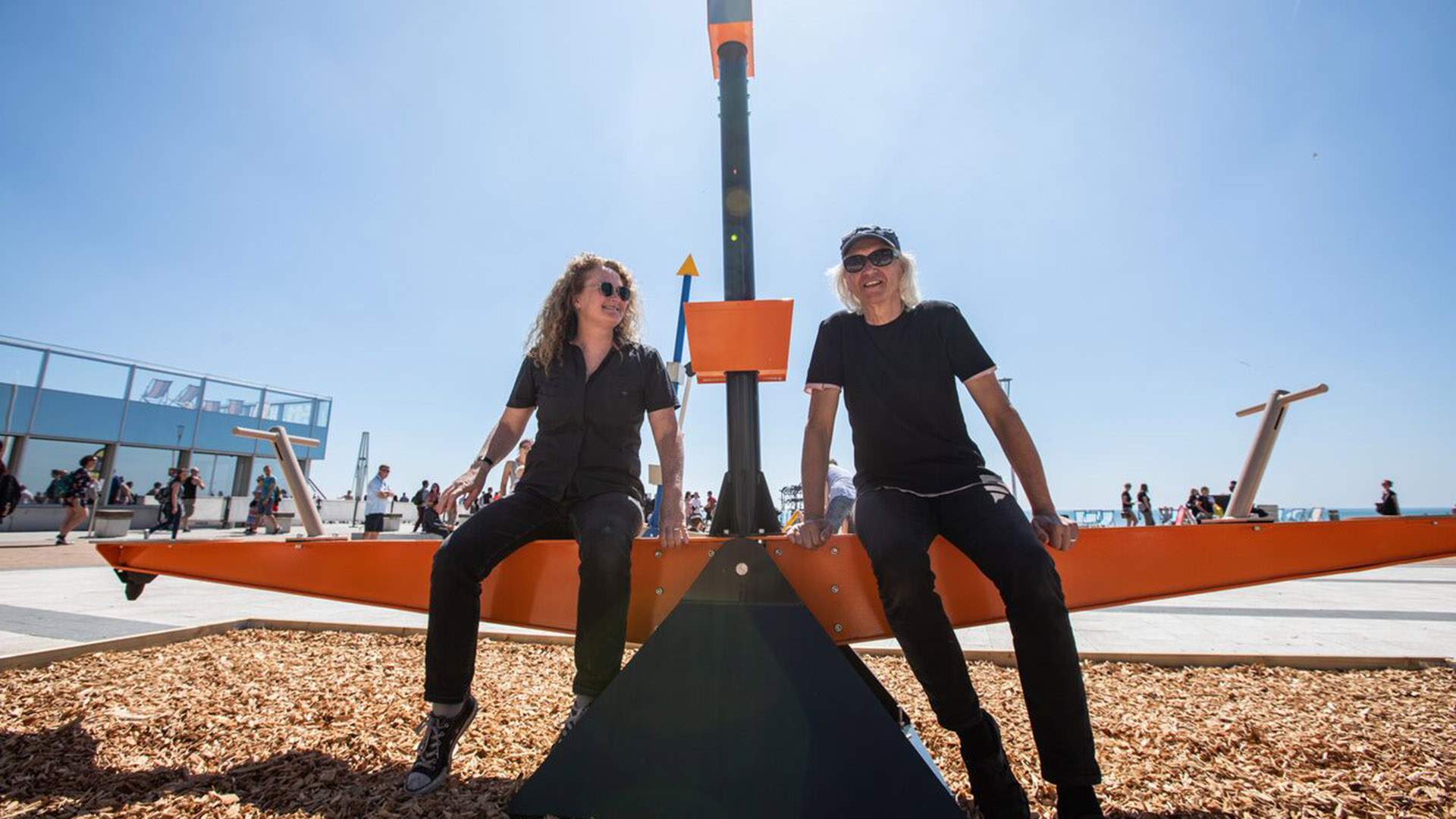 Among the highlights, feline fanciers will be keen on Cat Royale by the UK-based Blast Theory, which'll be meowing in the Queen Street Mall. Livestreamed from the other side of the globe, it features three cats living out a life of leisure. So, yes, doing standard cat things. The catch? Their utopia is controlled by robots, with a dedicated artificial-intelligence system watching them eat, sleep and play — and learning what they like.
Prefer seeing how robots interact with each other? A habitat for them is also part of the program, thanks to Hochschuh and Donovan's Cybernetic Intimacy. It focuses on 15 semi-autonomous droids and, like Cat Royale, peers on. This one also has its robots craft a real-time soundtrack, and ponders how species communicate with each other.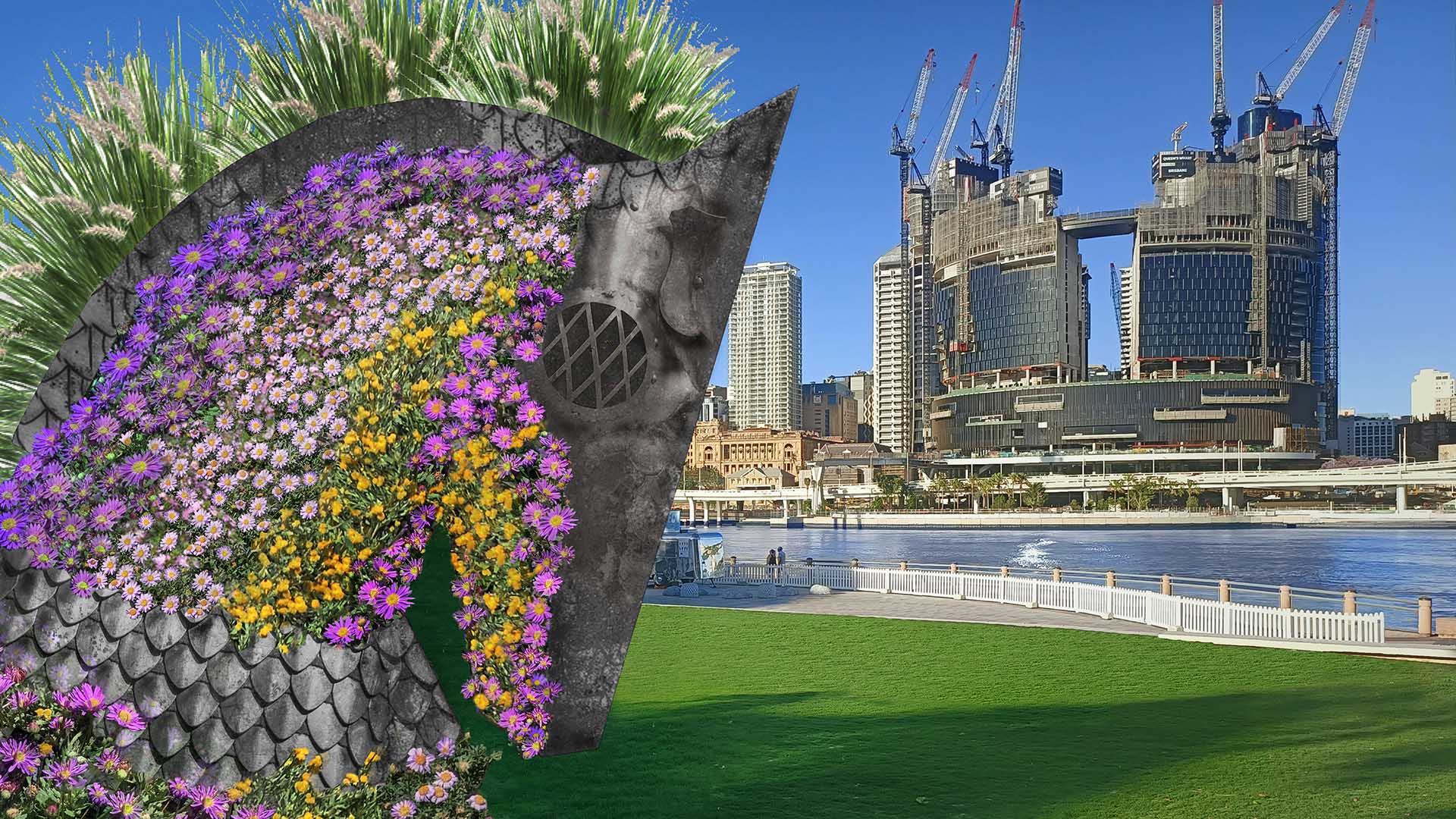 Or, on South Bank's Little Stanley Street Lawn, Curiocity attendees can seesaw up and down thanks to Madeleine Flynn and Tim Humphrey's PIVOT. It features a field of what's being called "semi-intelligent seesaws", because the park equipment talks, sings and creates conversations with its riders, all by listening for texts and replying via word recognition.
Other standouts include Simone Eisler's seven-metre-tall The Climate Wars, as inspired by the myths of the Trojan Horse and Noah's Ark; Amplify/Defy by Indigenous artist Jennifer Herd, which explores camouflage and speaks out against the silencing of First Nations' perspectives; and T.H.E.M., a collaboration between Interactive Media Collective and Griffith University that's about electronic and human kinetic energy.
Plus, there's Martin Edge and The Culture Crusader's I SEE Martin Edge, which uses augmented-reality playscapes to focus on inclusive cultural experiences for young people who are neurodiverse.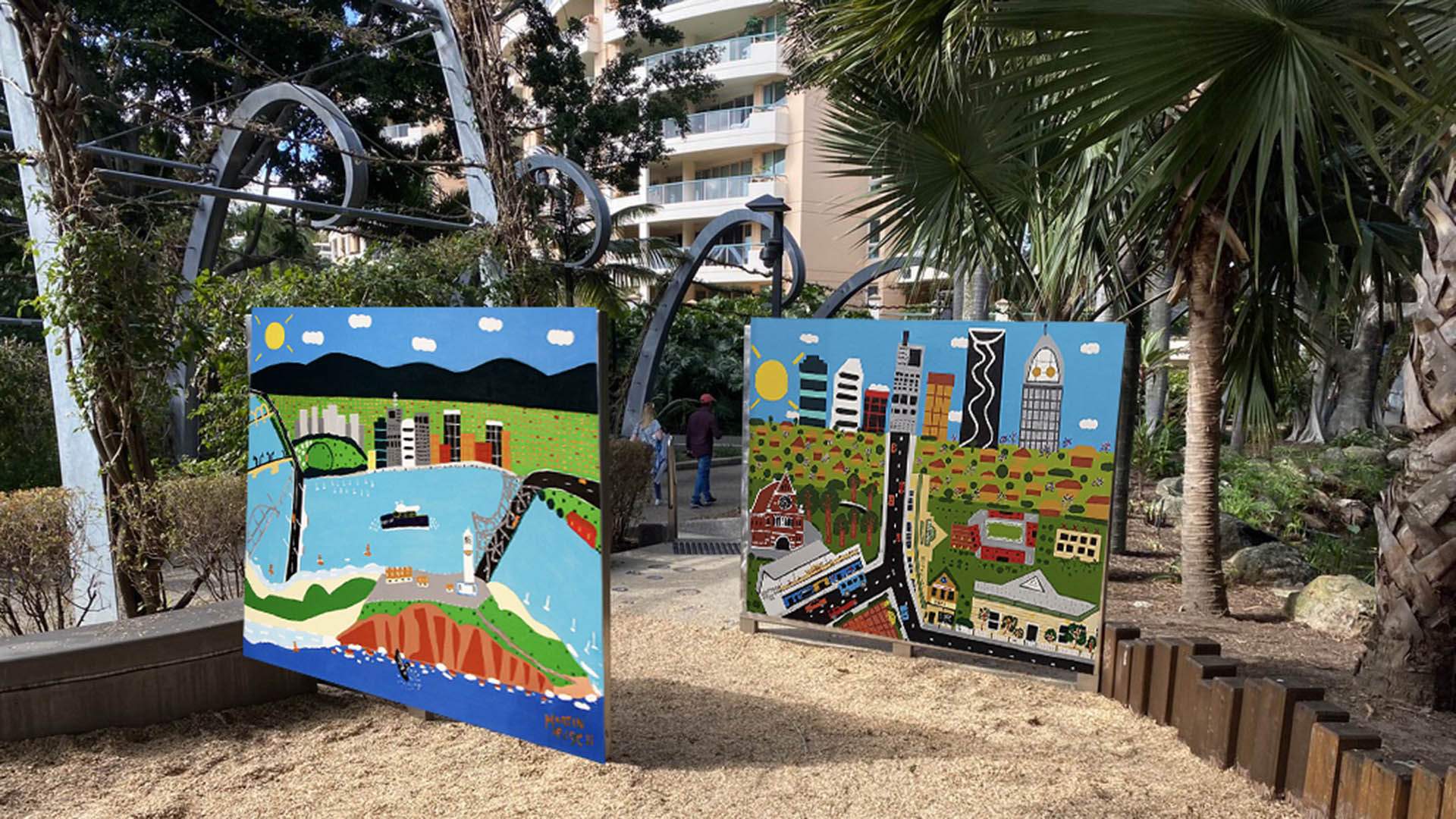 Curiocity Brisbane will pop up around the city between Wednesday, March 22–Sunday, April 2, 2023. For further information, head to the World Science Festival website.
Concrete Playground Trips
Book unique getaways and adventures dreamed up by our editors