ARTS & ENTERTAINMENT
Finkelstein Gallery Is Melbourne's New Contemporary Gallery Dedicated to Women Artists
It makes its debut this week, with an exhibition featuring the works of ten local and international women artists.
Finkelstein Gallery Is Melbourne's New Contemporary Gallery Dedicated to Women Artists
It makes its debut this week, with an exhibition featuring the works of ten local and international women artists.
In the ultimate girl-power move, Australia has just scored a new contemporary art gallery dedicated entirely to female and female-identifying artists. The groundbreaking Finkelstein Gallery has made its home in Windsor
The brainchild of renowned art consultant and advocate Lisa Fehily, the gallery is set to showcase works from a broad bill of emerging and established artists, including the likes of Cigdem Aydemir, Louise Paramor, Deborah Kelly, Coady, Lisa Roet and Kate Baker. On the international lineup, you'll find names such as South Africa's Kim Lieberman and London-based visual artist Sonal Kantaria.
Its creation was spurred by the underrepresentation of women across Australia's art collections. According to recent figures released by The Countess Report, a project and online resource on gender equality in the Australian art sector, show that national commercial galleries show just 40 percent women artists, while state museums are at an even lower 34 percent.
It'll debut with all-woman exhibition Finkelstein Gallery presents, running from Thursday, August 29 until Saturday, September 28.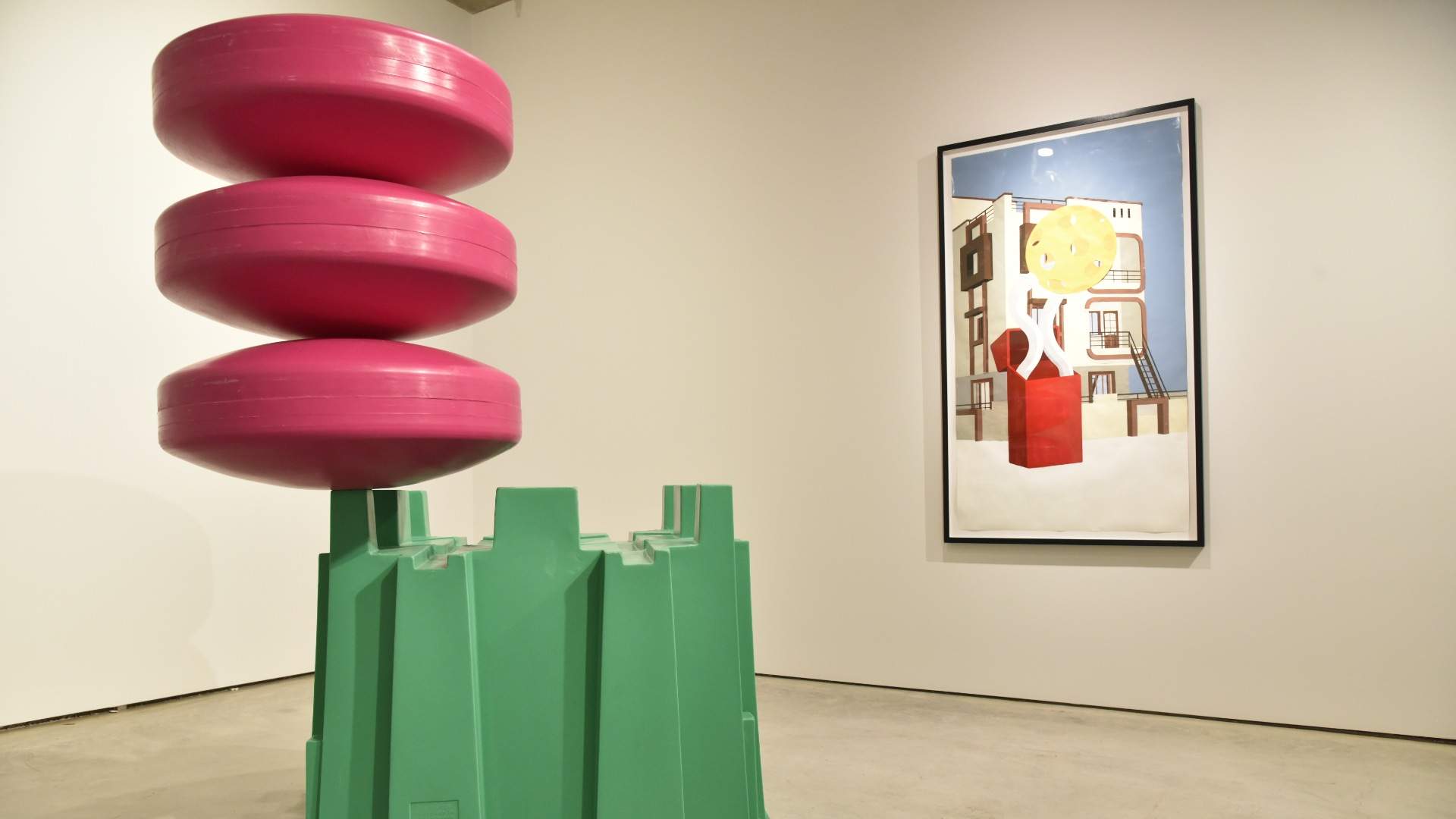 "I have selected an exclusive group of talented female artists, whose unique voices combine their incredible insight into contemporary society, life as a female, cultural and historical understanding, together with extraordinary skills with concepts and mediums as artists," explained Fehily in a statement.
Finkelstein Gallery is set to deliver a broad range of talent, from an array of disciplines. Catch playful pop culture from emerging artist Coady, some socially and politically engaging performance art pieces from the award-winning Cigdem Aydemir, and Lisa Roet's stunning visual exploration of the relationships between humans and primates, to name just a few.
The gallery is only the second of its kind in Australia, and the only existing one, with Canberra's Australian Girls Own Gallery representing exclusively women artists from 1989 until it closed in 1998.
Find Finkelstein Gallery at Basement 2, 1 Victoria Street, Windsor. Finkelstein Gallery presents will run from Thursday, August 29–Thursday, September 26.
Published on August 27, 2019 by Libby Curran