Gold Coast Arts Festival Bleach* Is Back for 2023 with a Rollerskating Theatre Show and Beachside Dance Parties
This 11-day, 218-performance event also includes cement mixers turned into works of art and a floating barge concert series.
Think Australia's winter arts festivals, and glowing sights in chilly places likely come to mind. That combination works for Vivid in Sydney, RISING in Melbourne, Dark Mofo in Hobart and Illuminate in Adelaide, after all. The weather will be frostier than usual on the Gold Coast in August, and dazzling lights are also a part of the Bleach* lineup; however, this annual Sunshine State event is its own unique midyear cultural celebration.
One of Bleach*'s key aims is to showcase the Gold Coast in all of its glory. The popular tourist destination's beaches get some love, of course, as do its valleys and the Nerang River. Sun, surf, sand, tree-surrounded sheds, leafy gardens, radiant sights wherever they'll fit, rollerskating musicals, dance parties with waves as a background: they're all on the hefty just-announced 2023 program.
Marking its 12th year, Bleach*'s latest go-around will run from Thursday, August 3–Sunday, August 13, and it is indeed sizeable. Across that 11-day span, more than 300 artists will unveil their work at 218 performances. That includes the familiar festival focus on specific spots around the city: North Burleigh, for events by the beach; the Gold Coast Regional Botanic Gardens, which means that more grassy shows await; Broadbeach, in the new cultural precinct; HOTA, Home of the Arts, the Goldie's go-to year-round; and the Currumbin Valley, where Acoustic Life of Sheds will set up for another year.
That said, one of Bleach*'s big events for 2023 will hit the road, because that's what cement mixers do. These ones have been turned into works of art by Gold Coast-based artist Dion Parker, with a convey of eight vehicles adorned with monstrous but playful sights. Yes, they're monster trucks but in a different guise, as inspired Stephen King's horror short story Trucks, and they'll be taking to the streets all throughout the fest's dates.
In North Burleigh, the esplanade is again the place to be, starting with the First Light opening service by William Barton and violinist Véronique Serret at 6am on launch day. After that, the Your Local North Burleigh Hub will feature eight hours of live tunes daily, while installations Pulse / Connect and Light Lines are meant to be interacted with — one turning your pulse rate into a vibrant sight at a beachside pyramid, the other shimmering like a kaleidoscope with over 1000 luminous lines.
Then there's Looks Like a Tourist, which pops people in inflatable orange suits, gets them roaming, and wants everyone to consider the impact that its namesake has on scenic spots. Also a highlight: the self-explanatory ten-minute dance parties, again with a stunning backdrop.
Over at Broadbeach, expect everything from cabaret and comedy to drag and theatre — and a floating barge concert series, Lebanese cafe with traditional food and music and Studio 54-style queer performance. Social Muscle Club will get you chatting with strangers, while The Pageant riffs on children's beauty pageants, as part of a lineup with more than 20 shows.
For Bleach*'s stint at the Gold Coast Regional Botanic Gardens, Katie Noonan will celebrate the 50th anniversary of Joni Mitchell's Blue, and a free daily afternoon sound and meditation experience will help festival attendees find their bliss.
HOTA's contribution to the lineup gives the festival rollerskating music theatre show Roller Coaster, which will take over the venue's outdoor stage, features plenty of action on four wheels and is inspired by true tales. And, it'll also host The Imaginary Aviary, where musicians improvise musical pieces as guided by the architecture of and art at the HOTA Gallery.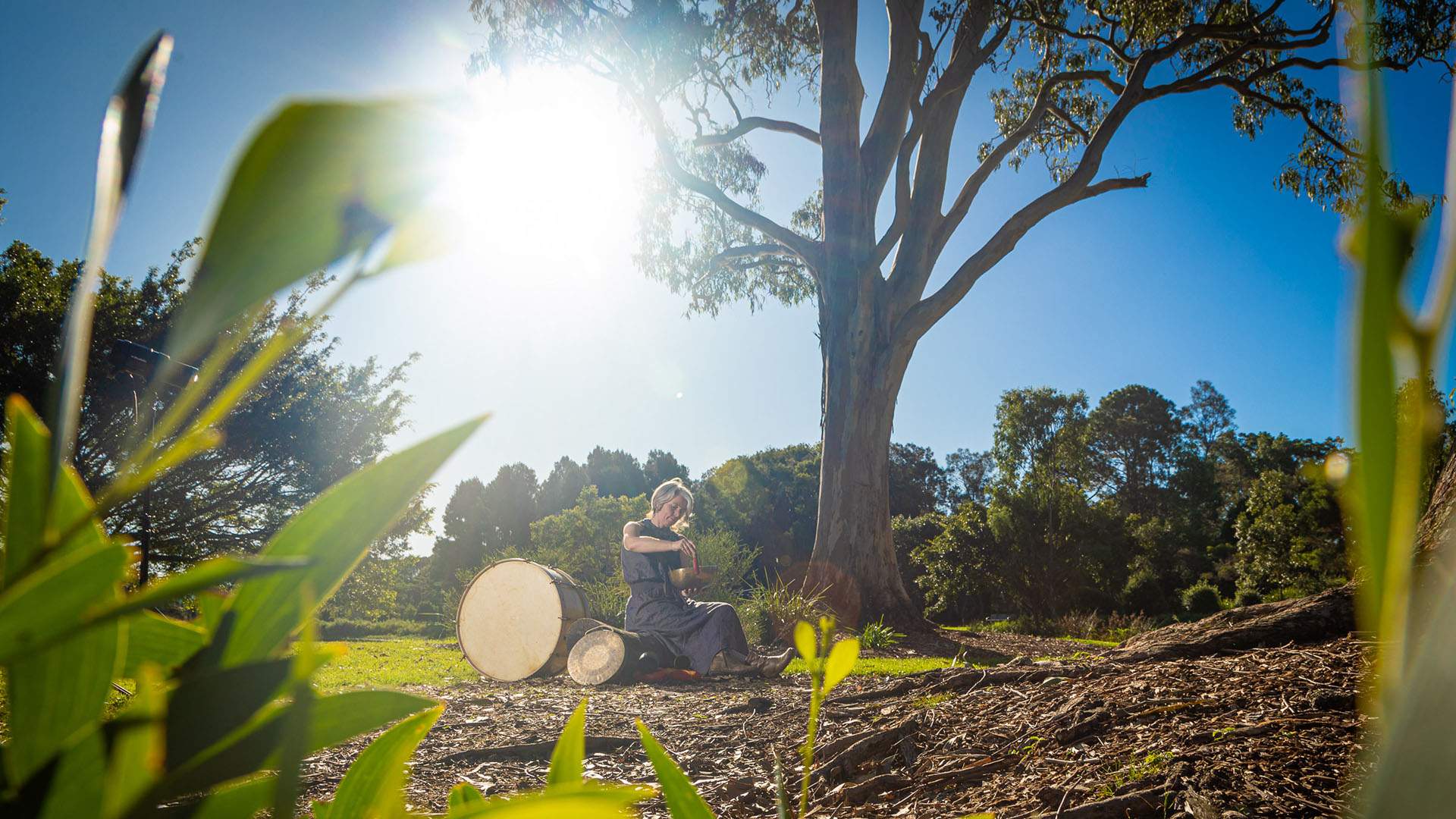 Bleach* 2023 runs from Thursday, August 3–Sunday, August 13 at various locations around the Gold Coast. For further information, head to the festival website.
Top image: Pekka Makinen.
Concrete Playground Trips
Book unique getaways and adventures dreamed up by our editors