ARTS & ENTERTAINMENT
Brisbane's Ten Best Gourmet Ethnic Food Specialists
Brisbane has well-travelled and cultured charm you can fall in love with at these foodie destinations.
If Brisbane was a man, he'd be rather mysterious to say the least. Sure, up front you might be taken aback by his bi-polar weather patterns (let's celebrate summer...by staying indoors and losing power!) and his Eiffel Tower in the middle of Milton's little Italy (je ne parle pas Italien!). However, take a trip to his suburban ethnic grocery stores and you'd be forgiven for falling in love with his well-travelled and cultured charm. Mr. Brisbane sure knows his haloumi from his Dodoni! Here at Concrete Playground, we've done all the hard work for you, presenting Mr. Brisbane's top 10 ethnic gourmet finds.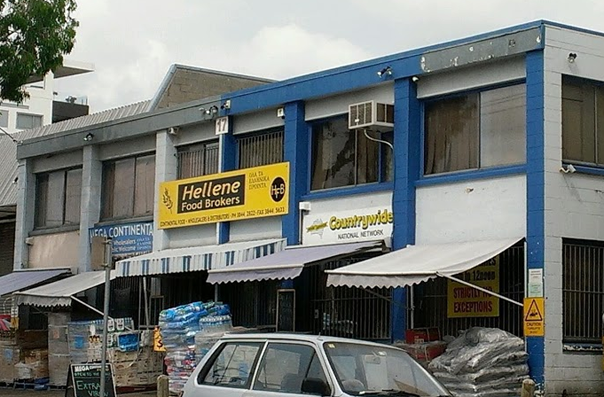 Hellene Food Brokers
Specialty: Olives/Wholesale
Hidden in the industrial backstreets of West End, Hellene Food Brokers offers the public top quality products at wholesale prices. Shelves are packed full of Turkish, Greek, and Italian goodies and the smell of spices gets you feeling all giddy inside. You may have to elbow a few eager nannas out of the way to get to the olive bar, but it is well worth it. Wait. Did we just say olive bar? Yes we did. From kalamata to stuffed green olives, a lovely assistant will help you bag your preference from their huge drums of imported salty nuggets. At the back of the store, you'll even find Greek souvlaki BBQ kits complete with rotating motors, so you can DIY your own feast at home. Prices are extremely competitive when buying in bulk, and why wouldn't you want to when everything tastes so good?
2/17 Duncan St,  West End; 07 3844 1696; http://www.hellenefood.com.au/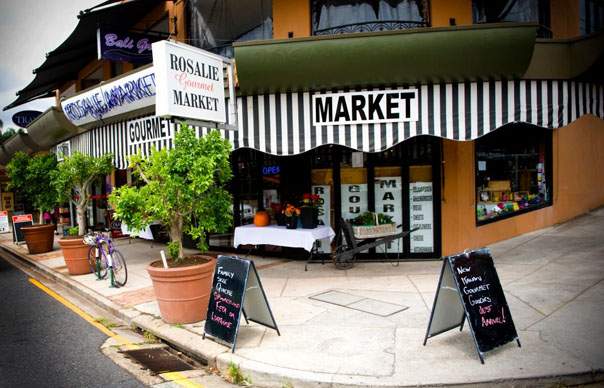 Rosalie Gourmet Market
Specialty: Pastries and gifts
Otherwise known as Brisbane's boutique food hall, Rosalie Gourmet Market has everything on offer. From the gorgeous fresh flowers that greet you on your way in, the I'll-have-one-of-everything mini patisserie, locally made preserves to the imported Italian boxed chocolates there is absolutely no excuse to walk away empty handed. This is also a great spot to pick up a gift for your food-obsessed friend (or for yourself) as they have a great range of boutique kitchenware.
1/164 Baroona Road, Rosalie; 07 3876 6222; http://www.rosaliegourmet.com.au/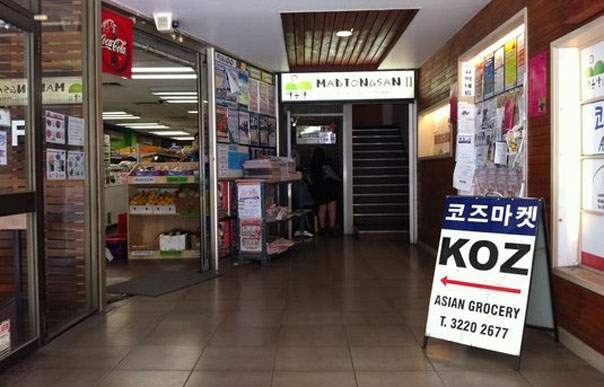 Koz Asian Grocer
Specialty: Japanese candy
Affectionately known to local university students as the ultimate pre-exam pitstop, Koz is where you will find more Asian snacks than you can Pocky a stick at. For those with a savoury tooth, Koz also offers countless flavours of instant ramen noodles and sachets of Furikake — dry rice condiments made from seaweed and dried fish, bound to make anyone on a tight budget leap for joy. If you are on your fifth week of eating nothing but fifty cent packets of Mi Goreng, then consider this place to take your taste buds to the next level (without breaking the bank.)
85 Elizabeth Street, Brisbane; 07 3220 2677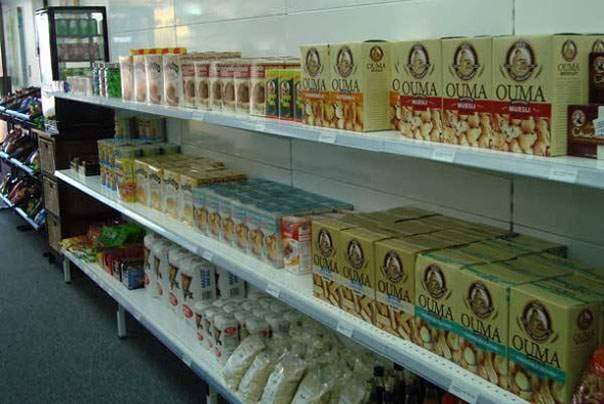 Kumusha African Store
Specialty: Biltong
You never know when unexpected guests may arrive at your doorstep. As your mama taught you, it's polite to offer them a cup of tea and possibly something to nibble on. But these days, let's face it, a weak cup of International Roast and stale iced vo-vos just won't cut it. Impress your visitors with South African Biltong wafers and chocolate Romany creams. Kumusha also offers a range of delicious marinades and chutneys, the perfect addition to any BBQ celebration. Stale iced vo-vos be gone!
16/2100 Logan Road, Upper Mount Gravatt; 07 3420 3422; http://www.kumushastore.com.au/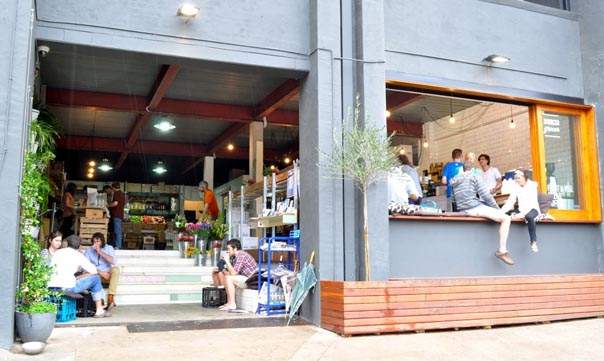 Sourced Grocer
Specialty: Middle Eastern
Yes, this foodie hipster hang out is awesome. We get it. The food is great and the coffee is pretty damn good too. But did you know that the lovely owners suffer from Middle Eastern fever? It's a real disease, look it up. It's right next to Taboulehitis and Hommus Syndrome. Head on over to the back shelves and the evidence is clear: delicious Orange Blossom water from Lebanon, Egyptian Zaatar made from local ingredients, colourful Persian sweets. These are common symptoms of Middle Eastern fever and the only treatment is to stock up on your favourites and consume orally. If you fancy something fresh, Sourced Grocer's bakery section also carries locally made Afghan bread, perfect as a base for fancy homemade pizzas or as a dipping apparatus to baba ganoush.
11 Florence Street, Newstead; Phone: 3852 6734; www.sourcedgrocer.com.au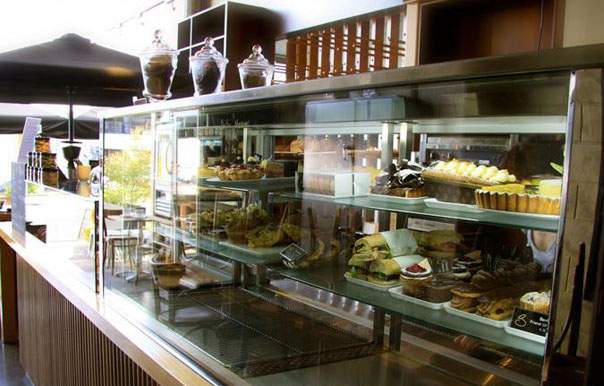 Banneton Bakery
Specialty: Brioche loaf
If you can manage to walk through this bakery without physically drooling at their many treats in the window, then we applaud you. If indulging in a tasty breakfast and smooth as silk coffee just isn't enough for you, then Banneton's take-home breads are just what you need to fill that bread-shaped hole in your heart. The brioche loaf, made based on the traditional French recipe of eggs, milk, and butter is so damn popular you may like to call ahead the day before and secure this treasure for yourself. Just a warning though — French toast with this baby will never be the same; birds will sing, unicorns appear at your doorstep, and you will find yourself in a trance of pure bliss.
25 Balaclava Street, Woolloongabba; 07 3393 2111; http://www.banneton.com.au/

Heinz Butcher & Continental Goods
Specialty: Smoked meats
It seems as though good ol' Heinz has been there since Brisbane was founded. With its antique signs and a shopfront enough to draw in any keen carnivore walking along Stanley Street, Heinz has become a bit of a landmark. It specialises in house-smoked meats and German sausages, and you shouldn't leave here without a few Knackwursts and their signature wood-smoked pork fillet rolled in pepper and herbs. Heinz also offer a selection of ready-to-eat Danish specialties — perfect for those bring-a-plate late-notice dinner parties.
611 Stanley Street, South Brisbane; Phone: 3391 3530; http://www.heinzmeats.com.au/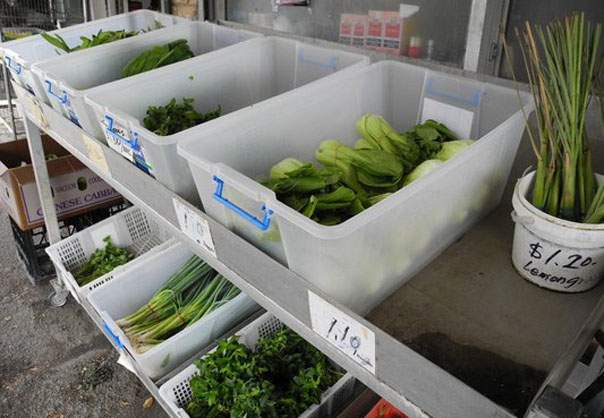 Hong Lan Asian Food Supplies
Specialty: Fresh rice noodles
It can happen anytime. To anybody. It can hit you like a fistful of rocks to your pretty little face. Yes, we're talking about the craving of a freshly prepared pad see-ew. Who knows what restaurants are open or nearby when the craving strikes? Lucky for us, Hong Lan Asian Grocer is West End is one of the few places in Brisbane where you can buy fresh rice noodles, silken tofu, kai lan (chinese broccoli), and other fresh herbs without having to make the trek out to Sunnybank. So don't be caught unawares; stock up or spend your 2am cravings thinking of what could have been — a delicious bowl of noodles sitting right there in your lap loving you right back.
56 Vulture Street, West End; 07 3844 4873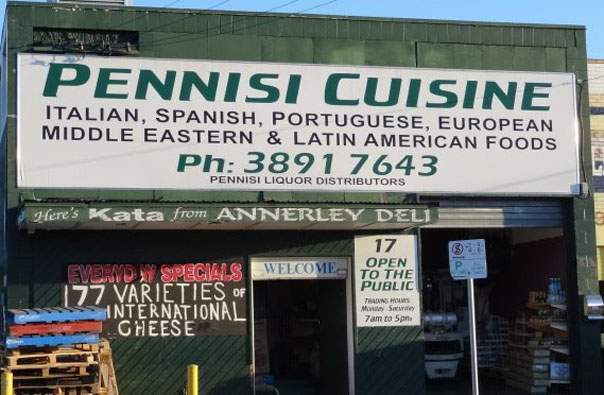 Pennisi Cuisine
Specialty: Cheese
A cheese lovers paradise, Pennisi has an incredible range to satisfy the biggest fanatic from their fresh buffalo mozzarella to their big wheels of Parmiggiano Reggiano. New products are featured regularly and loyal locals are never disappointed as Pennisi is also renown for its consistency in quality. With ample choice, why not bring a basket and fill up before heading out to a nearby picnic spot? There's no doubt your loot will turn heads and bring all the boys to the yard.
17 Balaclava Street, Woollongabba; 07 3891 7643

Maha Latchmi
Specialty: Indian sweets
Here at Concrete Playground we take no responsibility for getting our readers addicted to the fine delicacies Brisbane has to offer. Be very careful when walking into this little establishment. Maha Latchmi is one of the few Indian shops specialising in desserts and take-home sweets that will have you coming back time and time again. For such a small little shop, the daily variety it offers it quite impressive. As a first-timer, you can't go past freshly made jalebi (deep-fried orange pretzel shaped sweets soaked in sugar syrup) and gulab jamun (deep-fried milk solid dumplings soaked in rose water). If you are looking for a quick fix while trawling the weekend Valley markets, grab one of Maha Latchmi's tasty and filling mango lassis. You've been warned, friends!
24 Warner Street, Fortitude Valley; 07 3216 0142;

Published on February 12, 2013 by Julia Mawande