ARTS & ENTERTAINMENT
Salman Rushdie and Pussy Riot to Speak at Festival of Dangerous Ideas
Damn the Man activists and controversial intellectuals bring their rebellious tales to Sydney Opera House.
Dangerous thinkers, Damn the Man activists and controversial intellectuals will bring their rebellious tales to Sydney Opera House for the sixth year running, with Salman Rushie, Steven Pinkler and Pussy Riot at the fore of this year's Festival of Dangerous Ideas lineup.
The annual hootenanny for controversial, groundbreaking and system-shaking thinkers, FODI annually fronts up a killer lineup of the names we consistently include in our opinionated tweets.
"This year, we are looking at some of the major threats to life as we know it — mass extinction and existential risk — as well as politics, families and global issues,"says head of talks and ideas at Sydney Opera House and co-curator of Festival of Dangerous Ideas, Ann Mossop. "Our guests are both intellects and activists and this will definitely prove a lively mixture. The Festival gives audiences an opportunity to listen to some of the most important thinkers of our time. Ultimately it is the audiences who have the most interesting part to play at the Festival — the tough and absorbing task of deciding what to do with the dangerous ideas of our era."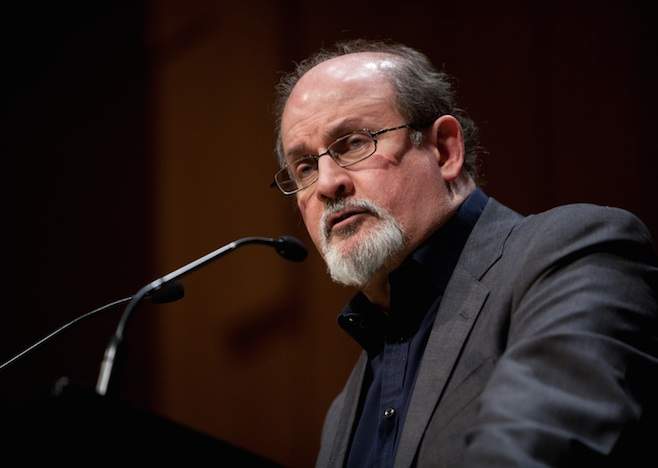 This year's lineup has drawn out some serious intellectual squeals Sydney-wide. Controversial, Booker Prize-winning Midnight's Children writer, Salman Rushdie, will speak about freedom, sticking to your guns and defiantly standing for untamed expression in his talk Freedom to Write.
In one of FODI's most buzzworthy talks, dubbed Russia is a Penal Colony, former members of activist legends Pussy Riot, Nadya Tolonnikova and Masha Alekhina, will tell tales of activism, being jailed for 'hooliganism' and setting up their new not-for-profit charity, Zona Prava, while fighting for their own dangerous ideas. Russian journalist, author, and member of the democratic opposition to the regime of Vladimir Putin, Masha Gessen will delve further into Pussy Riot's activism in a predicted-to-sell-out conversation with the pair.
Experimental linguist, psychologist and eternal nature-versus-nurture writer Steven Pinker will unravel the popular notion that violence is an inevitable consequence of human nature in his talk Stop Trying to Fix Human Nature — also arguing we're enjoying the most significant period of peace in our history.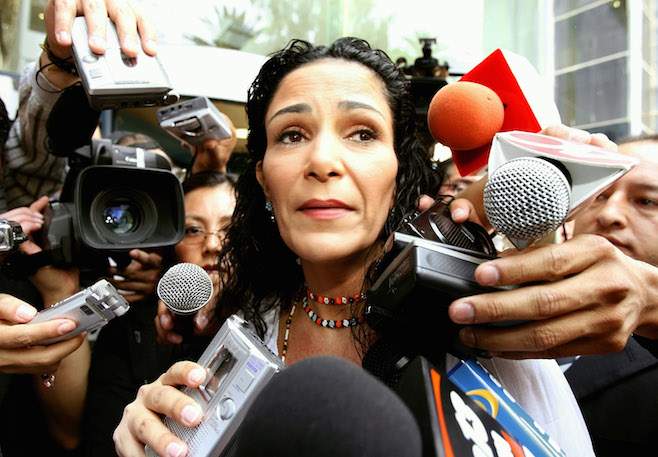 Challengers to underlying systems and Damn the Man enthusiasts like fearless journalist, feminist and human rights activist Lydia Cacho uncover some horrible truths in our messed up world. Cacho investigates the alive-and-well slave trade — something we see as a Civil War era past wrongdoing, but is a still a globalised, multi-billion dollar industry by way of the sex trade and international trafficking — in Slavery is Big Buisness.
Writer and researcher, Kay Hymowitz will delve into women as breadwinners and the supposed decline of male culture in The Rise of Women Has Turned Men into Boys; and surrogacy as a global industry is put under the microscope in journalist, writer and activist Kajsa Ekis Ekman's talk Surrogacy is Child Trafficking.
The full program is available on the website. Multipack tickets go on sale on Monday 30 June at 9am before single tickets on Wednesday 2 July at 9am.
Festival of Dangerous Ideas 2014 Lineup:
Salman Rushdie
Pussy Riot
Masha Gessen
Steven Pinker
Malcolm Fraser
Lydia Cacho
Bradley Garrett
Alissa Nutting
John Hewson
Bettina Arndt
Glenn Robbins
John Pilger
Jane Caro
Elizabeth Kolbert
Noelle Janaczewska
Anne Manne
Elizabeth Pisani
Jaan Tallinn
Ragip Zarakolu
Kajsa Ekis Ekiman
Dan Ilic
Tim Flannery
Kay Hymowitz
Francesca Minerva
Mark Latham
David Baker
Rebecca Newberger Goldstein
Emily Nussbaum
Huw Price
A Rational Fear
Festival of Dangerous Ideas runs 30 - 31 August at Sydney Opera House. Tickets available here.
UPDATED WEDNESDAY, JUNE 25: Sydney Opera House have decided to remove Uthman Badar's talk 'Honour Killings Are Morally Justified' after a huge collective WTF from the public.
Published on June 24, 2014 by Shannon Connellan