FOOD & DRINK
The Ten Best Japanese Restaurants in Brisbane
Gear up for mouth-melting sashimi, hearty ramen and fresh nigiri.
The Ten Best Japanese Restaurants in Brisbane
Gear up for mouth-melting sashimi, hearty ramen and fresh nigiri.
From anime-inspired gyoza hubs and teppanyaki riverside bars to cheap and cheerful sushi joints, Brisbane has developed an insatiable taste for the delicate culinary delights of Japan. Gear up for mouth-melting sashimi, hearty ramen and fresh nigiri worth lining up for as we take a tasty tour through Brisbane's best Japanese spots.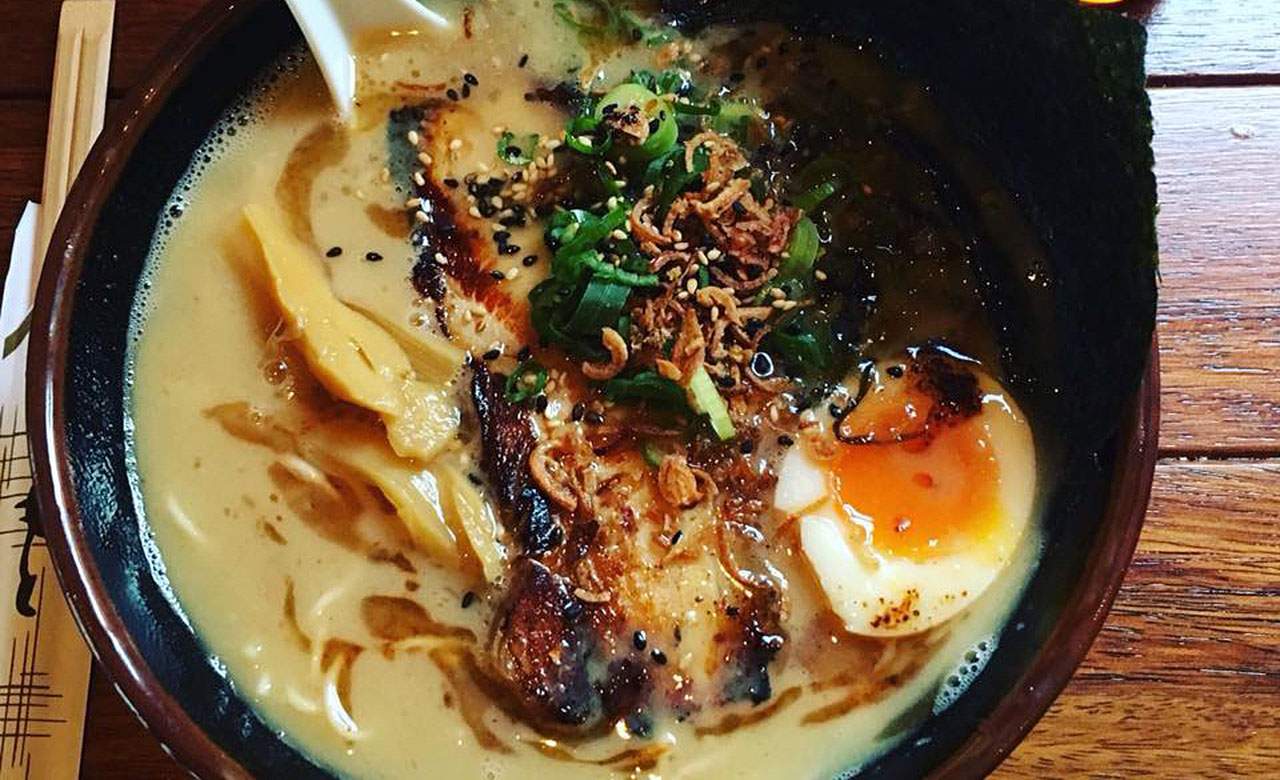 Shiyo or shoyu? You gotta do you. Whatever you choose, your fragrant ramen from Hai-Hai in Paddington will be flavoured à la minute. This means your big bowl of pork broth with pork belly, black garlic, nori and tsukemono is going to be the freshest business on the block. Vegos chow down on a truly divine kelp and shiitake concoction and you can pimp your ramen with miso butter, among other treats. They sell Hitachino Nest beers. Why are you still reading? Go. Go now.
102 Latrobe Street, Paddington.

Cheap and cheerful is the order of the day at this Sunnybank Hills fixture. Do you feel like sushi and your mate wants a big bowl of udon noodles? No worries. With a combination of sashimi, sushi, noodles and other delights everyone will find what they want at Oishii Sushi Bar. Top tip: try the spider roll ($14).
Shop 2, 70 Pinelands Road, Sunnybank Hills.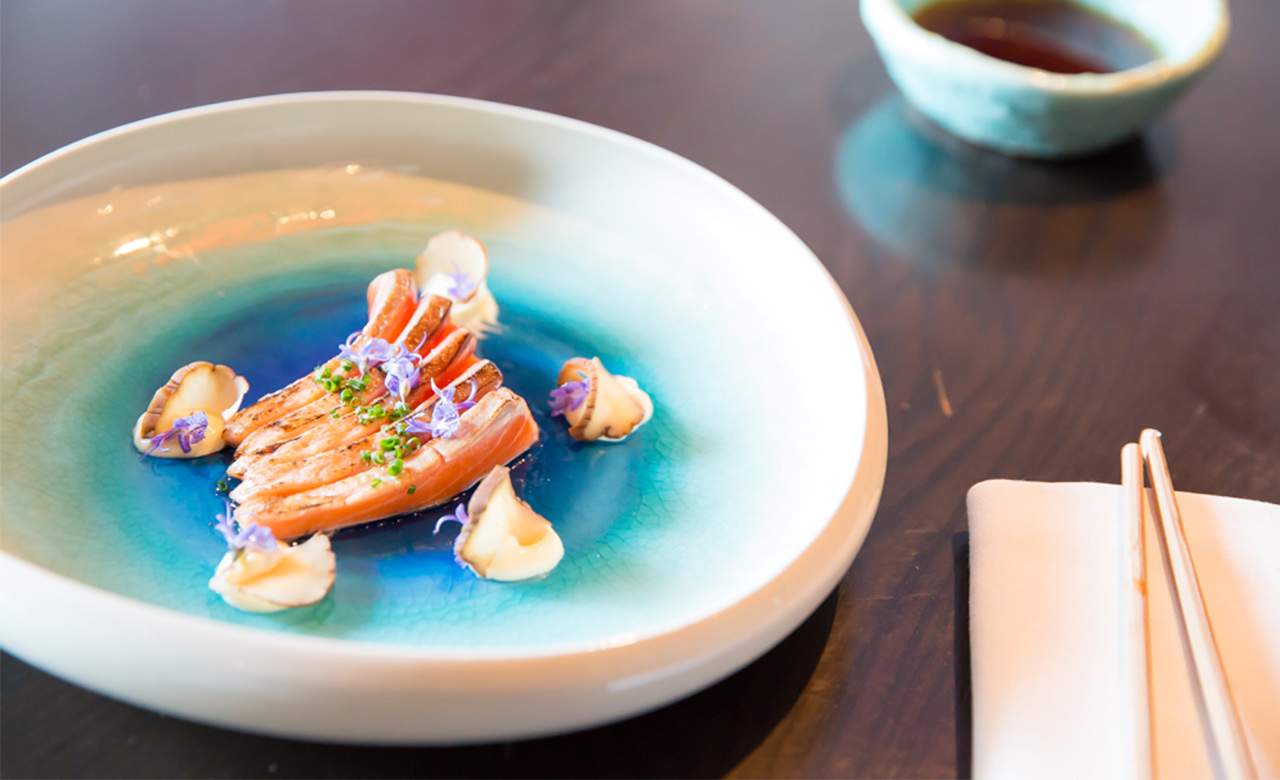 Dining at Saké is all about choice. Where to sit? How to order? What to eat? What to drink? Choice is usually a good a thing; it means you don't have to settle. If you're not a fan of zashiki seating (traditional, on the floor), ask to be seated at a communal table, nab a spot at the sushi counter, kick back in the bar or book out a private dining room with your buds.
1/45 Eagle Street, Brisbane.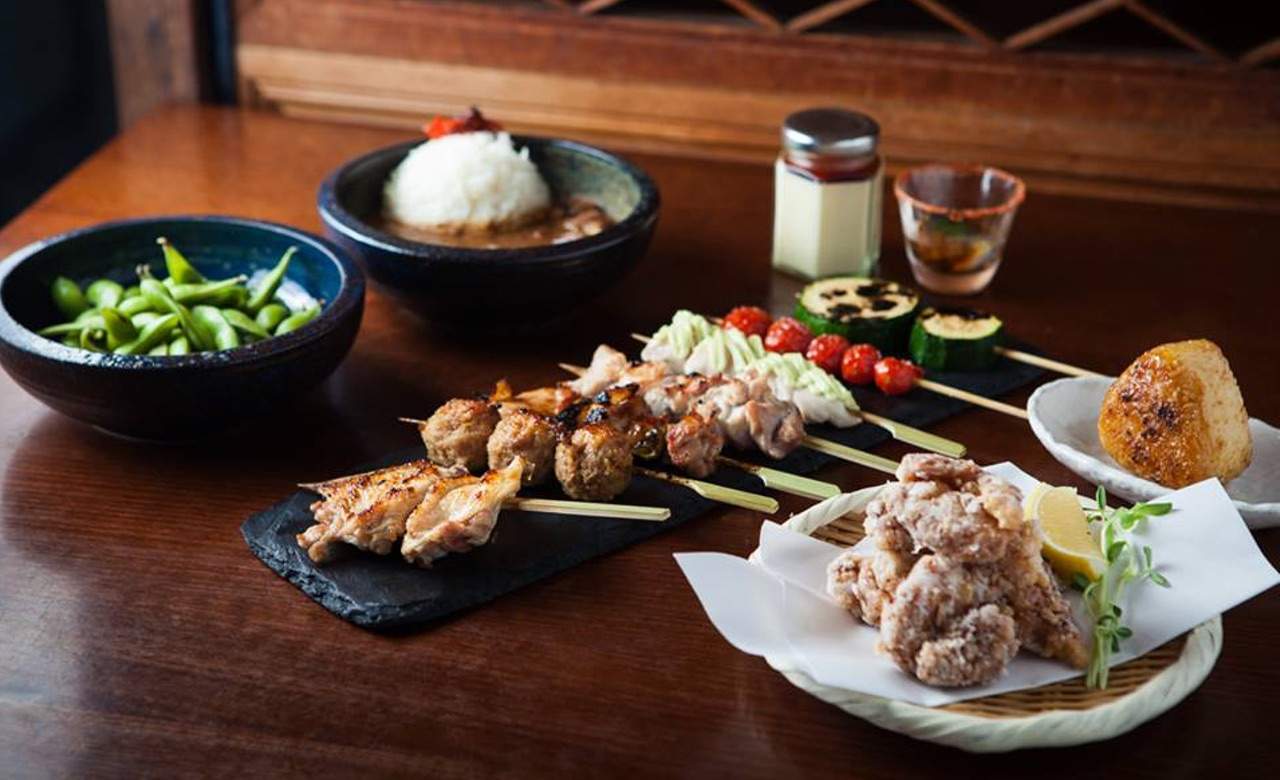 Food served on a stick has always held a certain appeal. This interest probably started with dagwood dogs and has now become a full-blown obsession. If you too are a things-on-sticks aficionado, please get yourself to Bird's Nest Yakitori immediately. With sophisticated offerings to satisfy meat eaters and vegetarians alike (and a stonking saké list) you will be in yakitori heaven here.
Shop 5, 220 Melbourne Street, South Brisbane.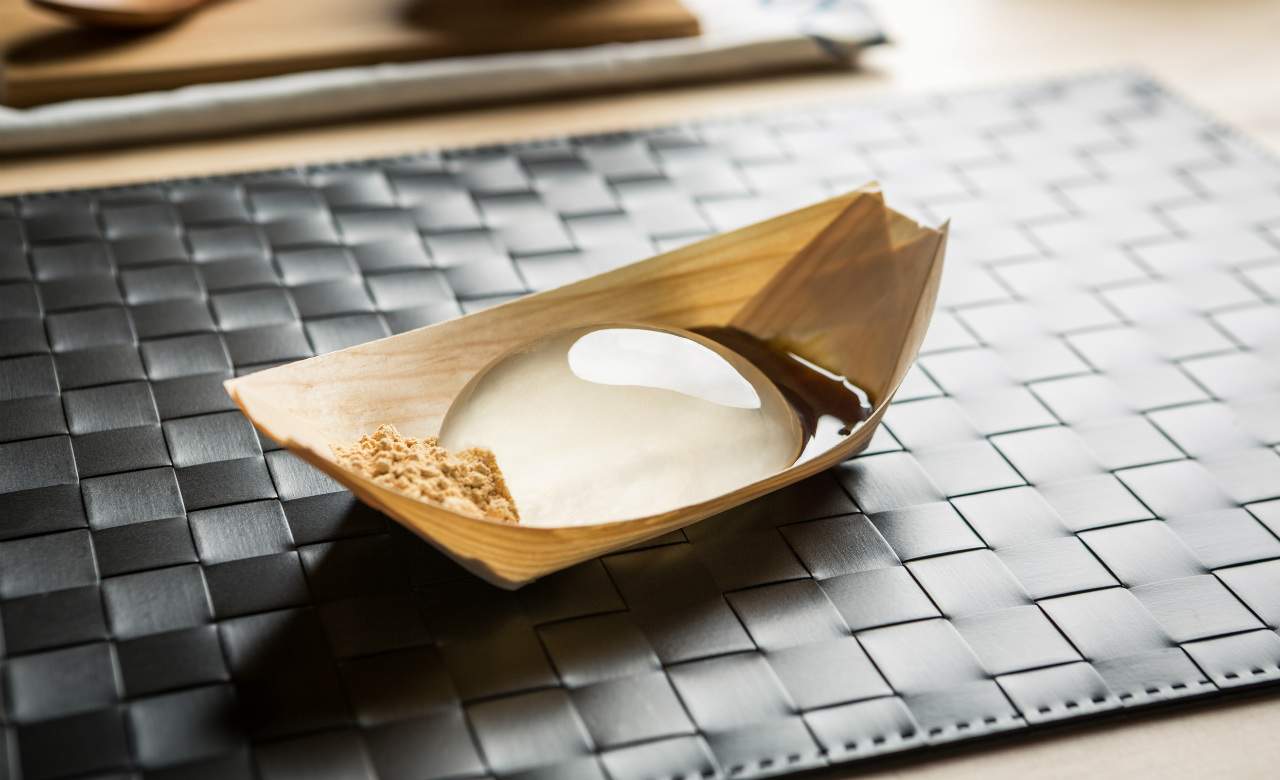 Things to bring to Harajuku Gyoza: 1. Your inner anime character, 2. A sense of celebration, 3. An empty stomach, 4. Paracetamol for your ear-ache afterwards. From the minute you step through the giant heavy sumo-like door, you are greeted with a loud "Irasshaimase!", which is Japanese for "Welcome, come in". The gyoza (dumpling) menu is impressive and for all the lovers of these parcels of pleasure, the peanut butter and white chocolate gyoza dessert is a bucket-list worthy treat — as is the famed raindrop cake. Without a doubt, Harajuku Gyoza is renowned for its fun atmosphere and gorgeous staff equipped with some serious pipes. Don't believe it? Order a shot of celebratory sake and watch what happens.
394 Brunswick Street, Fortitude Valley.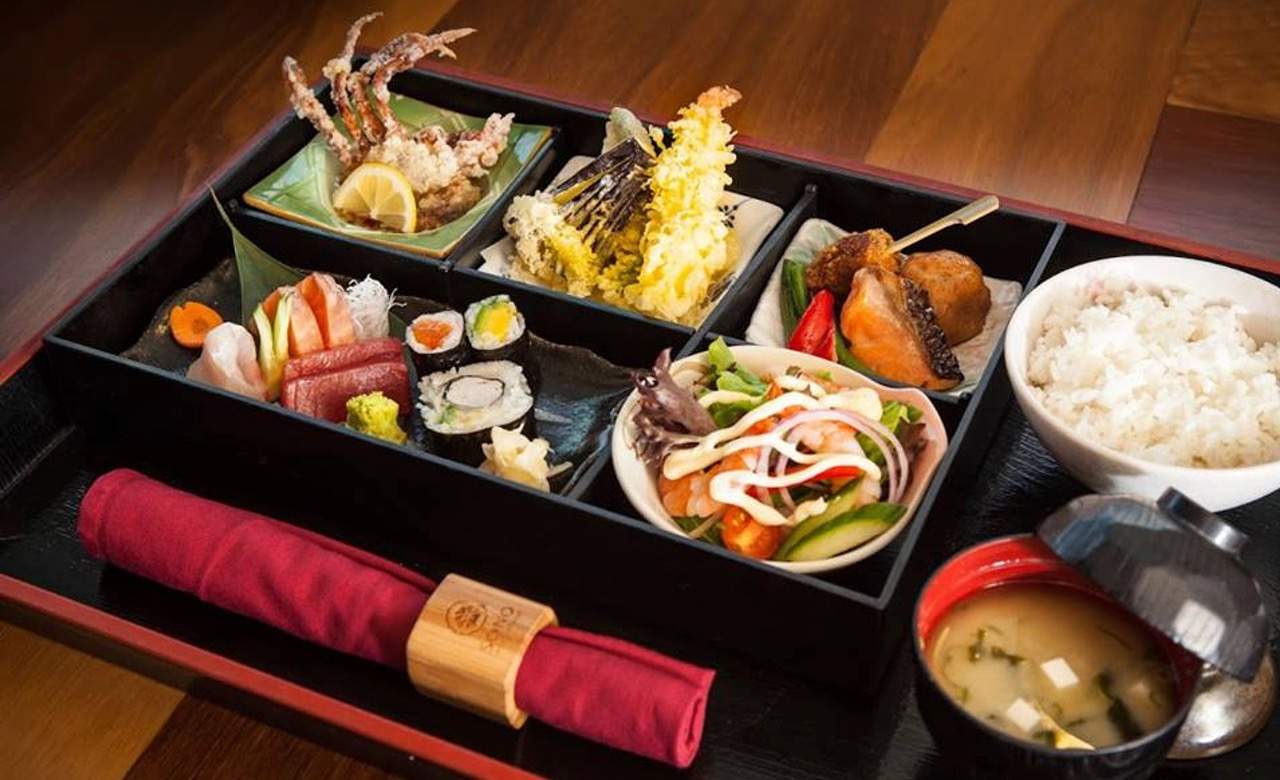 SONO, HAMILTON
With delicious food, impeccable service and a sleek, minimalistic interior, there's a lot to love about Sono Japanese restaurant at Portside (the stunning river views don't hurt, either). From the moment you remove your shoes to take a seat at one of the sunken tables by the window at Sono, you'll be immersed in the modern Japanese dining experience. You can order from the lengthy a la carte menu, take a seat at the Teppanyaki bar, or stick to the six-course tasting menu for an indulgent meal.
39 Hercules Street, Hamilton.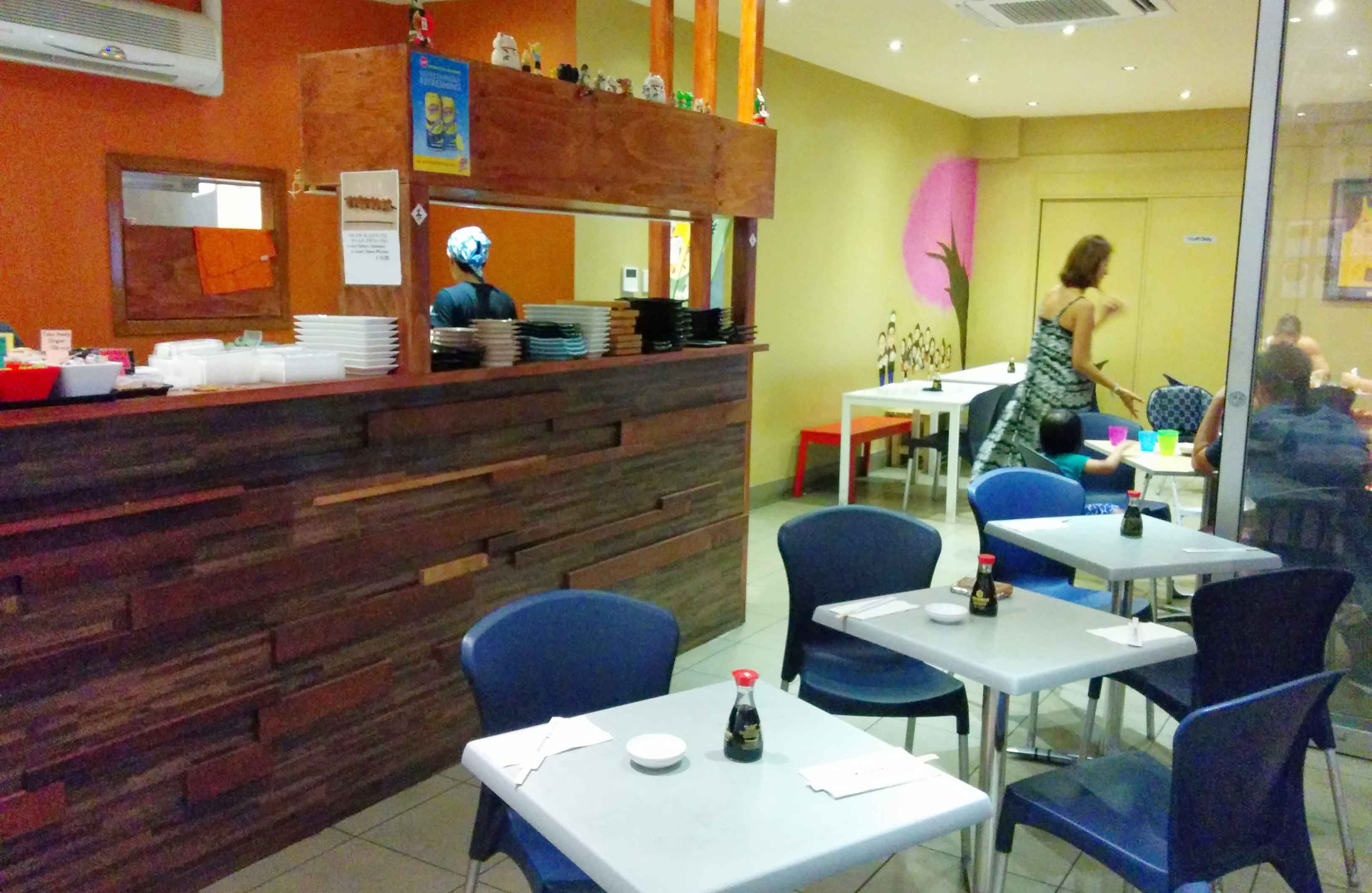 Kotobuki is cheap, cheerful and no fuss, with great staff and a good vibe. The sushi is all made-to-order — guaranteeing delicious freshness. Don't walk past the crunch chicken ($8): this fusion double roll is filled with a generous serve of (usually warm) fresh crumbed chicken and thinly sliced cabbage, seaweed on the inside, rice on the outside and, like icing on the cake, it is dressed with a tempura crumb and served with a sweet soy.
3/53 Lytton Road, East Brisbane.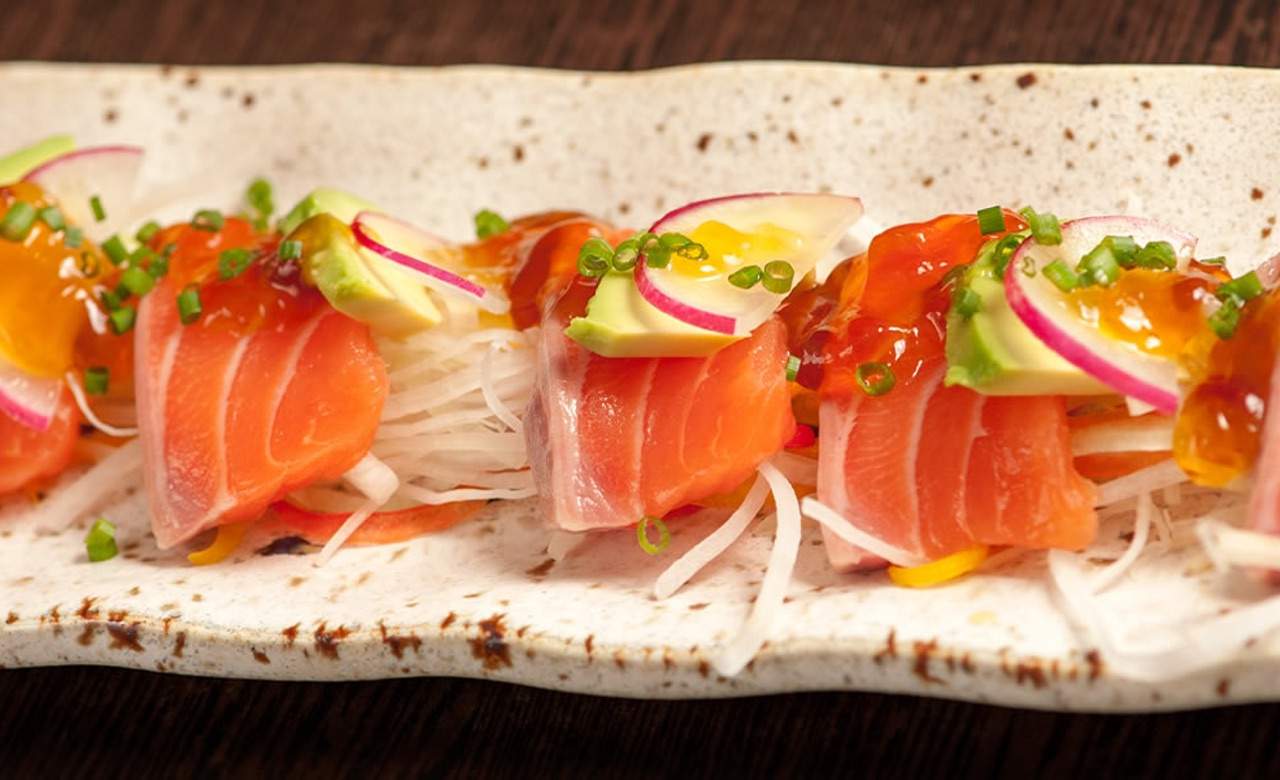 MIZU, TENERIFFE
Mizu has been a Teneriffe fixture for nearly a decade, and recently opened a second restaurant in West End. It is BYO as well as licensed and boasts a wide range of Japanese beers and sake. The izakaya-style menu revolves around fresh seafood, fried snacks such as gyoza and karaage, and larger plates for sharing. For something different on a weekend morning, try the Japanese breakfast (although this is only available at Teneriffe).
2 Macquarie Street, Teneriffe.
LR SUSHI, CBD
The queue is a permanent fixture outside this incredibly popular takeaway sushi joint. Don't worry though — it moves quickly and the sushi is well worth the short wait. Fillings such as lobster salad, chicken, peach and cream cheese, and California roll may not be all that authentic, but they sure are delicious. Other fillings include fresh sesame tuna, prawn and wasabi, grilled unagi (eel), and Japanese omelette.
149 Adelaide Street, Brisbane.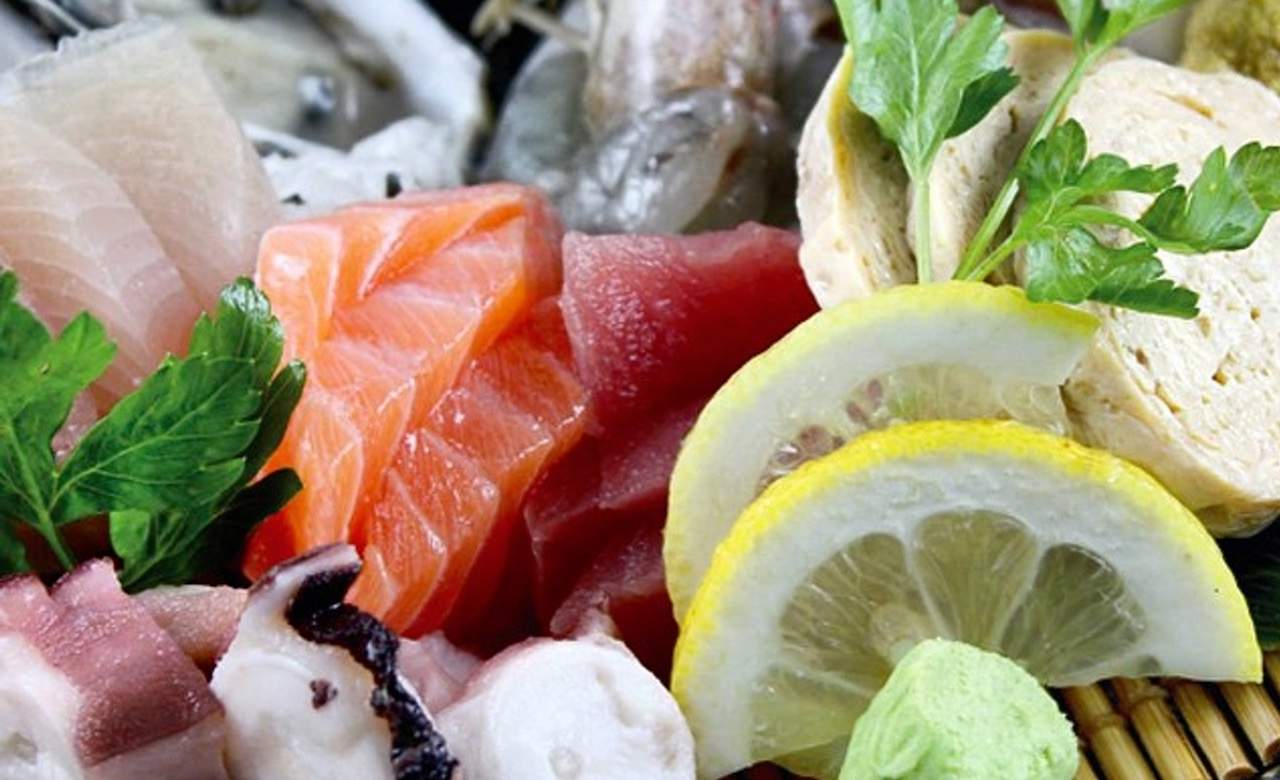 Entering Wagaya is a little like floating into a Miyazaki film. Wooden interiors play on patterns of light and shade with occasional splashes of stone, giving the impression you're wandering into a Japanese forest. Touch screens sit at the end of every table, allowing you to browse the menu, order at your leisure and stay updated on your meal while it's sizzling. The menu is authentically Japanese, with common favourites like gyoza, karaage and tempura at your fingertips, a point away from Wagaya's eclectic selection of sashimi, ramen and hot pots. Rounded out with a generous beverage list, Wagaya serves up all your Japanese go-tos with gumption.
Level 1, 315 Brunswick Street, Brisbane.
By Meegan Waugh and Laura Dawson. Top image: Sake.
View all Brisbane Restaurants.
Published on August 25, 2016 by Meegan Waugh