The Five Best Places for Peking Duck in Brisbane
If you haven't found a Peking duck to love in this city, you haven't looked hard enough.
If you have never been to China, you might have heard from someone who has that nowhere in Brisbane can you find 'good' Peking duck. This killjoy may have even gone on to utter perhaps the most pompous word in all culinary critique — 'inauthentic'. We prefer to believe that if you haven't found a Peking duck to love in this city, you simply haven't looked hard enough.
Not all of us are so lucky as to have sampled this centuries-old delicacy in its birthplace of Beijing, but lucky we are to have the following five restaurants in Brisbane. Though they may all take a slightly different approach to the mouth-watering little morsels of crispy duck skin wrapped in pancakes, they all serve up tasty Peking duck (or versions thereof).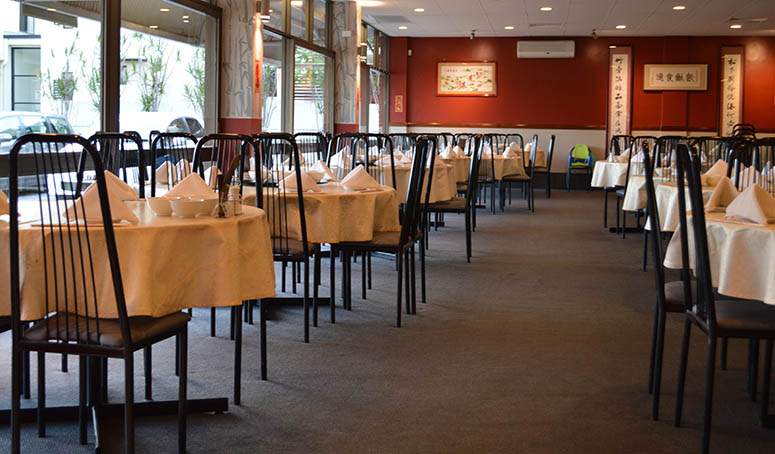 Though the rest of this list is in no particular order, Pine and Bamboo is number one. Come here for the whole shebang. White-gloved waitstaff wheel a cart to your table then expertly cleave the crispy duck skin from the meat. The flavour is explosive (the house-made sauce, terrific), and nowhere else on this list reaches the same giddy heights.
968 Wynnum Road, Cannon Hill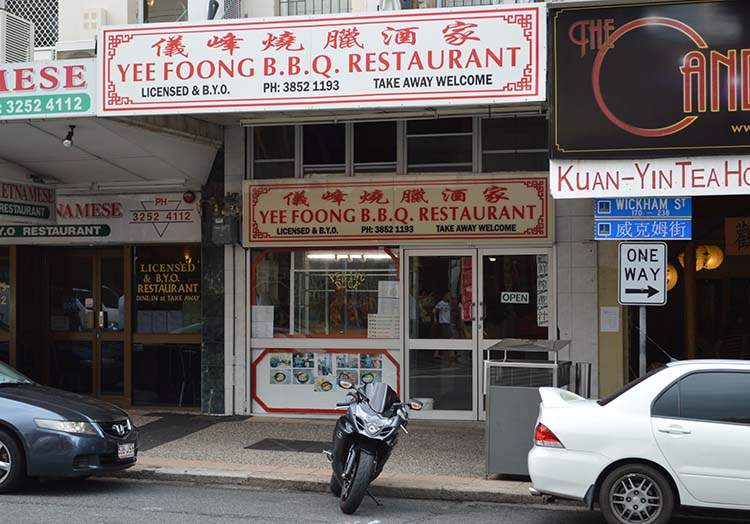 Run by a husband-and-wife team, Yee Foong has graced Brunswick Street for decades, though it is only in the last couple of years that they have added Peking duck to their menu. No frills here, but the plate of sliced duck is delicious and garnished with prawn crackers. The remainder of the bird is cut up and offered as a simple second course — highly recommended.
196 Wickham Street, Brisbane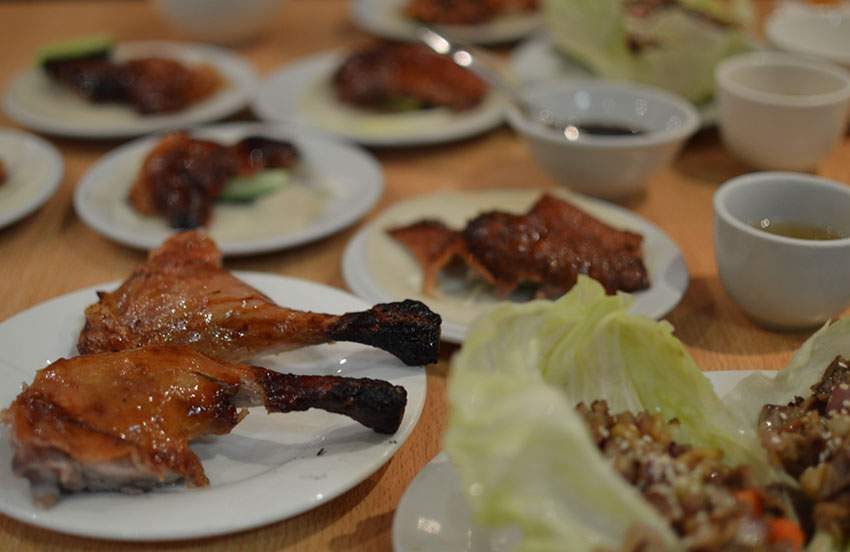 This Darra restaurant lives up to its adorable name. The Peking Duck for two people feels quite portion-controlled, made up exactly of six duck pancakes, two duck legs and two servings (four leaves) of san choy bau. In an unexpected twist, all three elements of the meal arrive at the table at once.
146 Scotts Road, Darra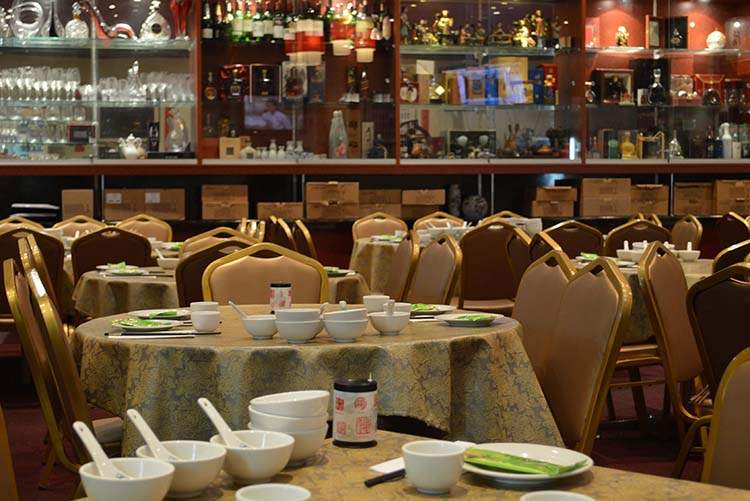 Suncrop are known for their mud crab and for their lobster but are also a favoured Peking duck restaurant of those in the know. It is certainly good value, with a first course of 12 pancakes and a second course of six san choy bau costing $46.80. For smaller appetites, the half bird is available for $18.80.
Sunnybank Plaza Shopping Centre, Sunnybank

Peng You, meaning 'friends', is all about dining as a social experience; the food is designed to encourage a fun, hands-on and communal vibe. If you want to enjoy the flavours of Peking duck as part of a spread of share plates, in a modern inner-city setting, this is probably the one for you.
Gasworks Plaza, 76 Skyring Terrace, Newstead