FOOD & DRINK
The Ten Best Hot Chocolates in Brisbane
Whether you're a purist who likes their fix plain and simple or are willing to mix it up - we have you covered.
Ah hot chocolate! Once a substitute for those non coffee drinkers (are there any of you left?) is now a fine and respectable drink to order. In fact, new research shows a cup or two of hot cocoa can help keep brains healthy. For those purists who like their chocolate fix plain and simple, as well as those who are willing to mix it up with punchy flavour combinations — we have you all covered. Here are the top ten hot chocolates in Brisbane, in no particular order. And a disclaimer: we take no responsibility for your sugar coma, but will take credit for increased memories.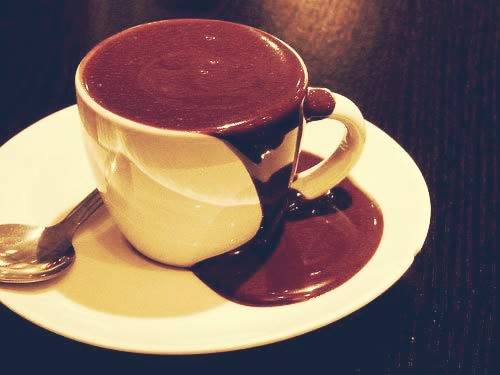 Life is indeed sweet, especially while sipping on a Nutella hot chocolate under the Eiffel Tower. With its signature 'you can stand a spoon in it' consistency, La Dolce Vita's hot chocolate has been around for so long it should be a dedicated stop on Brisbane's City Sights bus route. Remember the days getting caught red handed with your head in the pantry and heaped tablespoon of Nutella stuck to the roof of your mouth? Well, my friend, those days were not in vain, for they were the perfect practice for chugging down this drink. Nutella lovers will be back for more, we can guarantee it.
20 Park Road, Milton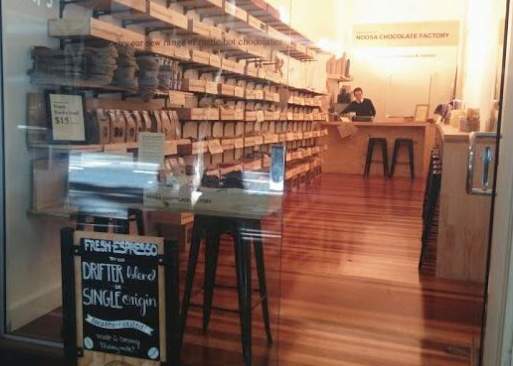 Like stepping into chocolate heaven, the Dark Chocolatier is complete sensory overload. Take your eyes away from the array of take-home goodies available for a second, then head toward the back of the shop and order yourself a Dark Turkish Delight hot chocolate from their 'rustic hot chocolate' menu. They're made from vegan natural rosewater jelly, Noosa Chocolate Factory dark chocolate, raw cane sugar and Ecuadorian single origin cacao. For those who don't fancy Turkish delight, there are plenty of other options available such as Dark Valencia Orange Hot Chocolate or White Hot Chocolate. Three words. Thank you God!
156 Adelaide Street, Brisbane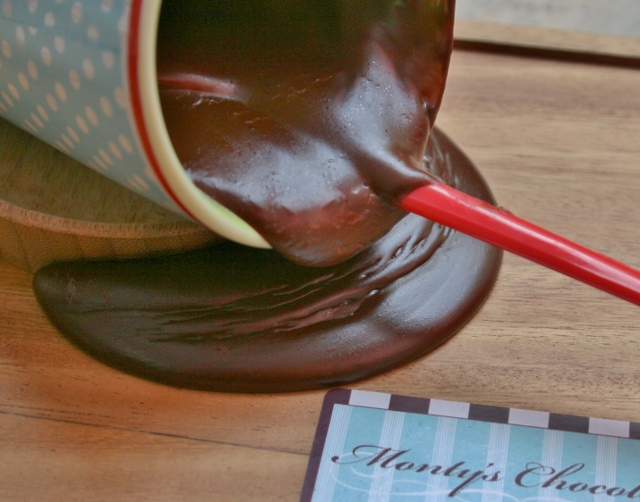 A good hot chocolate should be like any good husband: sexy, rich and smooth. So ladies, you can rejoice as Monty's hot chocolate meets all of the above criteria. Not for the faint hearted, this drink is ideal for a cold winter's day and should be slowly savoured to get the most out of the Belgian chocolate and spicy blend. For a mid-workday pick-me-up this glorious drink is also available at their city store, sure to please all our working folk based in the CBD (not just you, ladies!).
155 La Trobe Tce, Paddington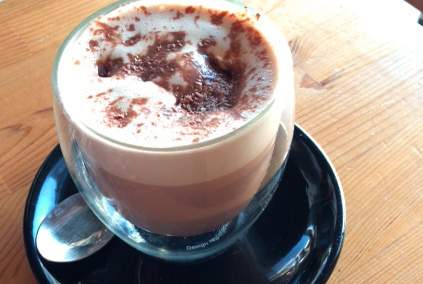 Although usually renowned for their impeccable coffee, Bunker challenges your thinking when it comes to hot chocolate. Theirs is available in 75% dark, milk or white with flavours such as lavender, Chai and their newest addition, lime and sea salt (a must try!). Bags of this ethical, Fair Trade chocolate mix are also available to take home.
20 Railway Tce, Milton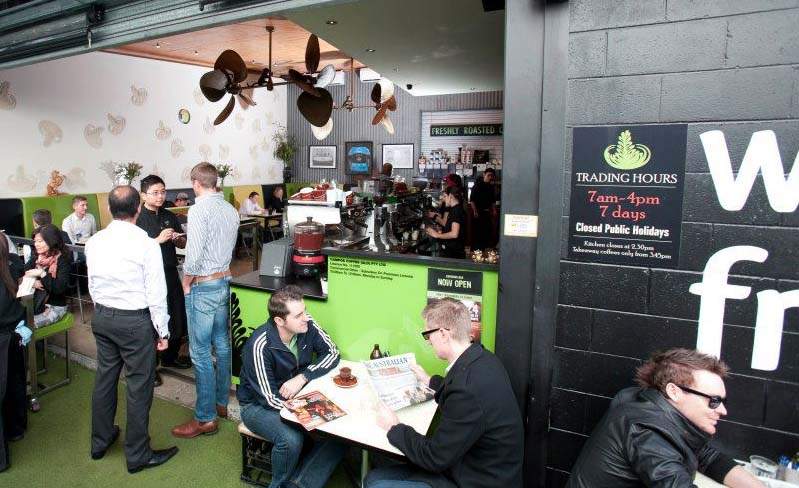 If 'thickness ain't your weakness' then a Campos' hot chocolate may be more down your alley. They're renowned primarily for their coffee, but hot chocolate fans need not worry. It's not too sweet, not too thick — these guys take pride in getting the balance just right (and the only chocolate powder you'll see is for decorative purposes only). Made with premium melted chocolate but not overpowering, this drink is ideal for those who don't want to 'eat' their hot chocolate with a spoon, but rather enjoy in a takeaway moment.
11 Wandoo Street, Fortitude Valley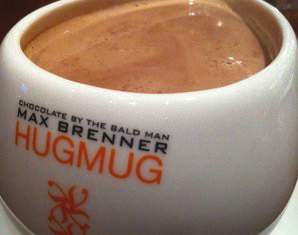 Who knew that a little bald man could have women lining up out the door. I bet you George Costanza didn't see that happening! On a cold winter's night you can't go past the cult classic hot 'chocolat' served in a hug mug. Mmm, the perfect shape to wrap each hand around and inhale each sip. Heaven. However, if you are feeling a little adventurous, definitely give the Mexican spicy chocolate or the Danish Toffee chocolate a try — both are equally tasty and don't overpower the original recipe.
179 Oxford St, Bulimba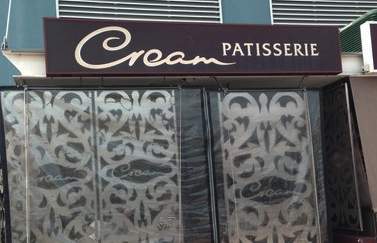 Ever enjoy a great hot chocolate out and think to yourself 'I should make this at home' only to cry over your homemade cup of ruin? Well gone be the days! After consuming a cup of the finest Belgian hot chocolate from Cream Patisserie (and being completely distracted by all the pastries showing off in the front window) one must purchase a bag of the pre-made hot chocolate mixture ready for you to take home. No more watered down Nesquick in front of the TV; you deserve the best.
380 Cavendish Road, Coorparoo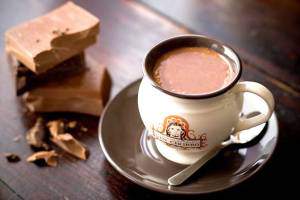 The day San Churro arrived in Brisbane was the day the Spaniards successfully seduced us with cups of melted hot chocolate and we all went a bit loco. Available in an array of flavours such as peanut butter bomba (which tastes like a liquid form of a Reese's peanut butter cup! Winning!) it'll have you saying 'puedo tener otro?' We recommend pairing your drink with churros, naturally.
2/161 Grey St, South Bank

After drinking Wrapture's Shakti hot chocolate you'd be forgiven for spending the rest of the day in a Zen-like state. The chai spice mix and chilli Venezuelan hot chocolate warms you up from the inside out, and gives you a subtle chilli kick at the end. Set in the quieter side of West End, escape the crowds, leave the awkward yoga positions at home and achieve hot chocolate enlightenment.
71 Russell St, West End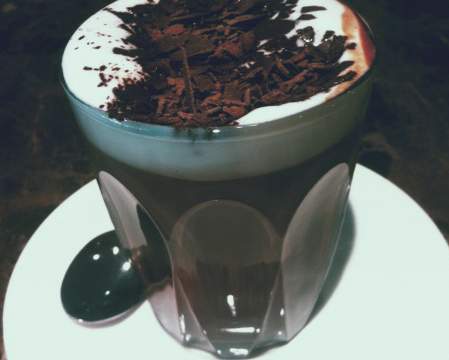 Amongst their busy CBD shopfront, Chocolate Soldier's hot chocolate made with their homemade ganache is ideal for those people who don't want to commit to dessert but need a sugar hit after every meal. Reminiscent of an old-school traditional Parisian coffee house, it's all too easy to spend a few hours here while enjoying some locally made hand-crafted sweets.
275 George St, Brisbane

Published on August 08, 2013 by Julia Mawande