The Bold Type: Aisha Dee Talks Heading Home and Slaying It in Aussie Slasher Comedy 'Sissy'
After years working in the US, the Gold Coast-born actor returned to Australia to make a savage and supremely entertaining horror-comedy — and, playing a wellness influencer at a bloody hens weekend, she kills it.
From the ruthless world of magazine publishing to the blood and guts of an Aussie hens weekend gone supremely wrong: that's been Aisha Dee's journey of late. There's far more to the Gold Coast-born actor's career so far, of course, including coming to fame as a teenager back in 2008 courtesy of The Saddle Club, subsequent parts on Dead Gorgeous and Sweet/Vicious, and showing up in St Vincent-starring satire The Nowhere Inn. Still, on screens big and small alike, she's been garnering attention for navigating pressure-filled situations — and revelling in them.
In Sissy, her latest role and her return to Australia after years working in the US, Dee is in positively savage territory. She plays the titular character, better known as @SincerelyCecilia on Instagram to the tune of 200,000-plus followers. Liking and subscribing is what her devotees do all day, responding to her calming and inspiring missives about being yourself and finding your bliss, and Cecilia's whole sense of self is built on that online adoration. Sissy is a comedy, too, with writer/director duo Hannah Barlow and Kane Senes having ample fun parodying the wellness and influencer industries. That said, when the movie's namesake attends a bachelorette shindig for her long-lost childhood BFF, old torments resurface and this proves firmly a horror flick as well.
Dee wasn't initially approached to play Cecilia. When the script came her way, she was earmarked for Fran, fiancée to Emma, Cecilia's primary school bestie. But Dee felt an instant bond with Sissy's eponymous figure. She felt protective of her. "Honestly, I read the script and immediately I felt like I had to defend Cecilia," she tells Concrete Playground. "I cared so deeply for her. I really felt really connected to her and had a lot of empathy for what she was experiencing in the moment, and how easy it would be under those circumstances to kind of just slip and fall."
Once you've seen Sissy, Dee's words obviously come with a caveat: clearly, she hasn't found herself in the exact same situation, behaving in the exact same way. But in a film that happily, smartly and entertainingly rips into a whole heap of targets — with humour and as a slasher flick alike — she makes Cecilia a compelling protagonist amid all the chaos. It's a bold performance, because The Bold Type isn't just an entry on Dee's resume.
The international film festival circuit heartily agrees, with Sissy premiering at SXSW 2022, enjoying its Australian premiere in June at the Sydney Film Festival, and doing the rounds everywhere from Melbourne and Perth to South Korea and Scotland since. Dee hit the Harbour City midyear with the movie, which is now in cinemas across Australia — and chatted to us about social media, knowing that she had to play Cecilia, preparing for the part in hotel quarantine, making a different kind of Aussie movie and getting an opportunity she didn't think would happen.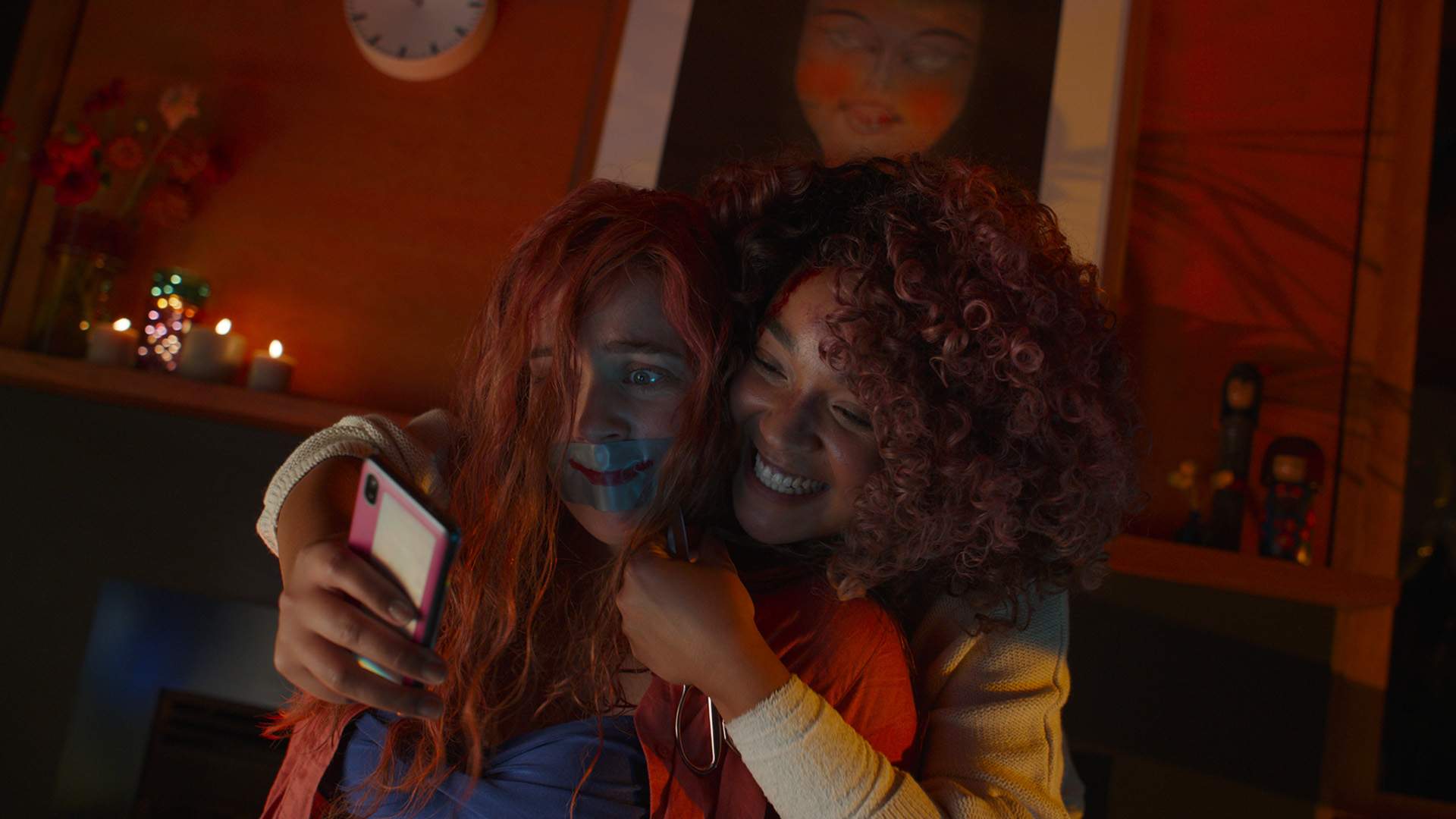 ON SOCIAL MEDIA'S PREVALENCE — AND SILLINESS
"The film doesn't offer solutions, but I do think it poses questions and forces us, in a way that feels quite uncomfortable, to question our own relationship with social media and how we interact with it.
I think it's hard to be a human in the world right now and not have some kind of relationship with social media, because it is such a prevalent part of our society now. Personally, I don't use social media in the same way [as Cecilia] — I wish I was better at it, it's not something that comes super naturally to me, to be posting on Instagram all the time. 
My relationship with social media has always been really about creating boundaries, because I find it a very triggering environment in terms of even just having the confidence to post something. I second-guess myself a lot, and I get very existential. Every time I post something, I'm like, 'well, what's the point? What is Instagram? What is a telephone?'. It's all pretty silly."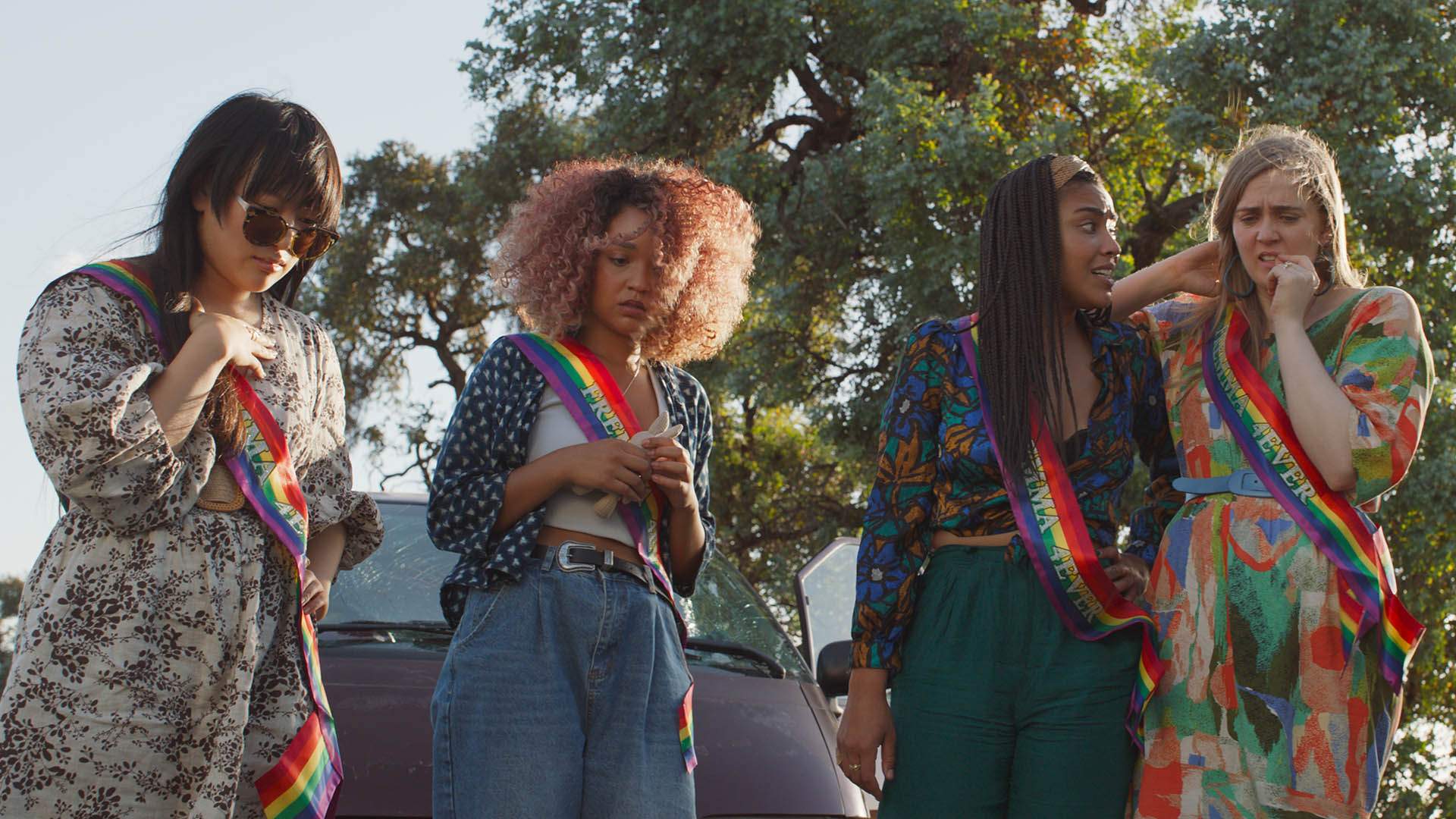 ON NEEDING TO PLAY CECILIA
"It was towards the end of 2020 — and, you know, we were all there for 2020. I had been in LA for most of that year, really only seeing a select few people and kind of feeling quite isolated socially, a bit awkward, and reexamining a lot of my relationships. And my manager sent me this script. Initially they wanted me for the role of Fran, and I could see that, because Fran felt really similar to a couple of characters I had played before.
But literally, I couldn't shake the feeling that I felt like Cecilia was my little sister or my best friend, or just someone that I loved so deeply and cared so deeply for. It wasn't something that I planned or knew was going to happen when I read the script, but I felt like I had to honour it. 
I called my manager and I said 'please tell them that I really love the script, but I just don't feel connected to Fran as a character — but I feel really connected to Sissy, tell them that I love Sissy'. I said that knowing it was kind of presumptuous but not expecting them to ask to meet me at all, but they were really into the idea. I think they had had someone very different in mind — she was described as having blonde hair and being very petite and pale, and I am none of those things — but I just felt like something felt right.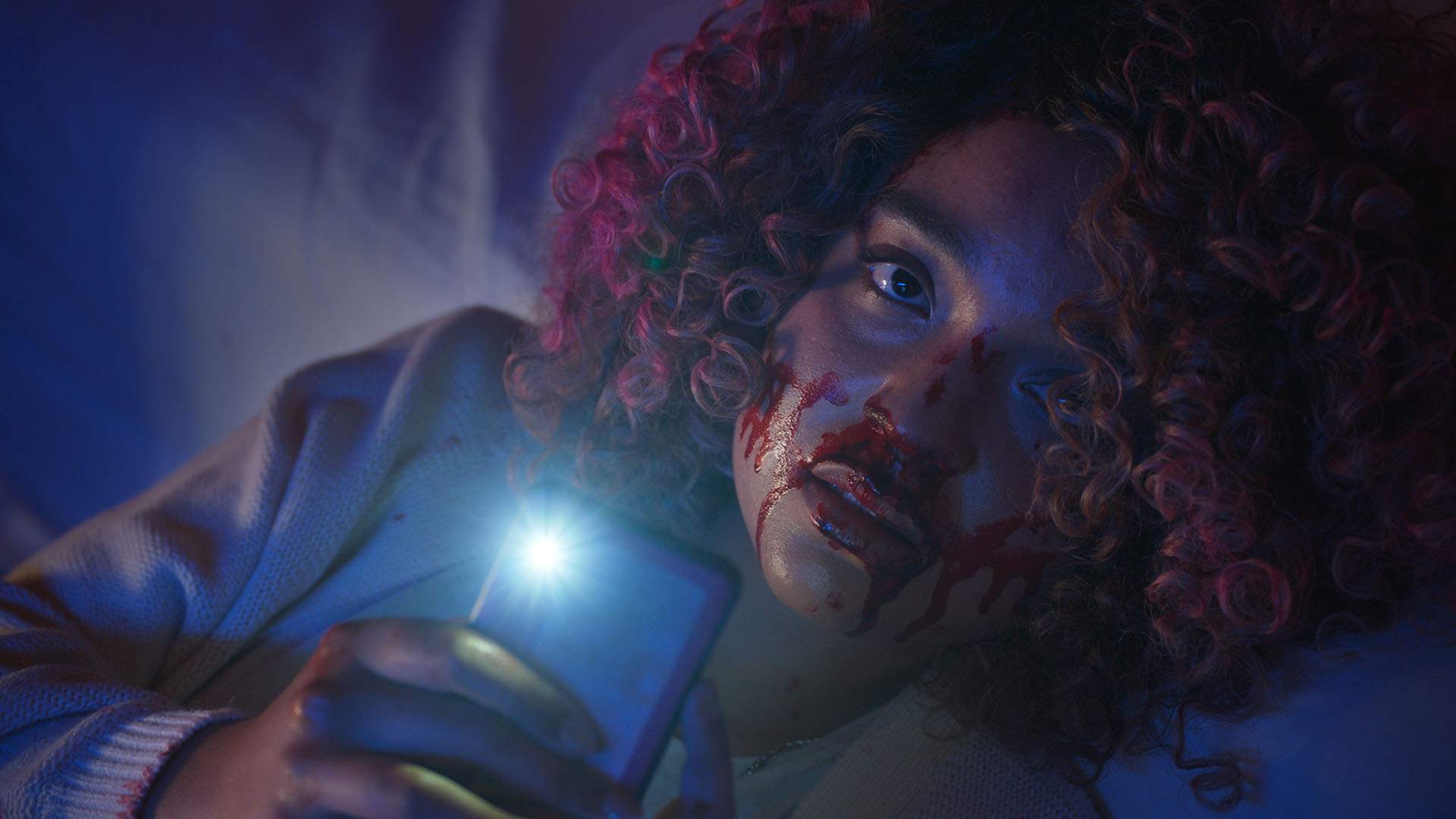 ON DRAWING ON 2020'S CHAOS FOR THE PART — HOTEL QUARANTINE AND ALL
"There's the year of 2020 as a whole. But then, in order to get back home to Australia, I had to do two weeks of quarantine in hotel quarantine where you literally see no one. It is the most extreme version of isolation. I was on a really low floor in this big tall building, and every day at like 12pm, I would lose the sun. I would be out my window — like I needed the sun and I needed the fresh air, and I felt like I was going absolutely insane. 
So while I was in quarantine, I was actually sending Hannah and Kane, the writers and directors of the film, I was sending them videos as Cecilia. Just every morning I would wake up and do a different kind of like sermon or meditation or something, just because I did't really have anything to do. 
Getting out of quarantine, I definitely felt like Bambi on ice a little. I felt very awkward. I'm an awkward person to begin with, but having those two weeks alone in a room — it wasn't intentional but I do think it kind of leant itself to getting into some kind of headspace."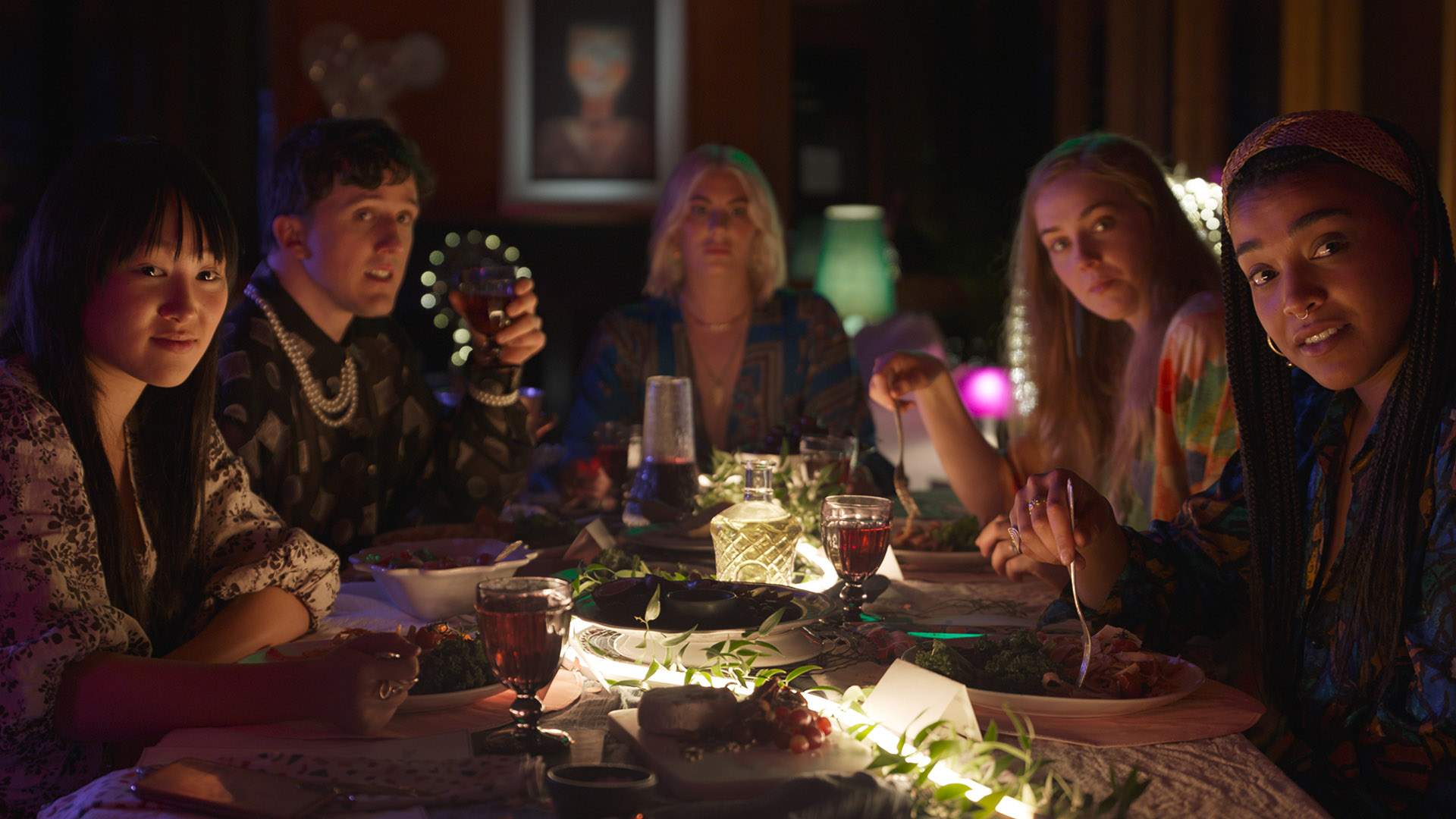 ON RETURNING HOME TO MAKE A DIFFERENT KIND OF AUSSIE MOVIE
"Something that jumped out to me when I was reading it was the way that there was this really heavy female gaze on the movie — which I think is rare for genre films to have such a strong female gaze. And beyond just Cecilia the character, you had a very small cast that consisted of an interracial lesbian couple, a gay man with disability and an Asian woman. And the only man that you really saw was a queer man."
I loved this this. I just loved the world that I could see imagining it and reading it. It didn't feel like any other Aussie movie that I had seen. It really reflected the colourful, diverse, beautiful Australia that I know. 
I think unfortunately, up until kind of recently, Australian film and television really hasn't reflected that same colourful melting pot that like we all know actually exists here — so that was another big reason why I wanted to be a part of it."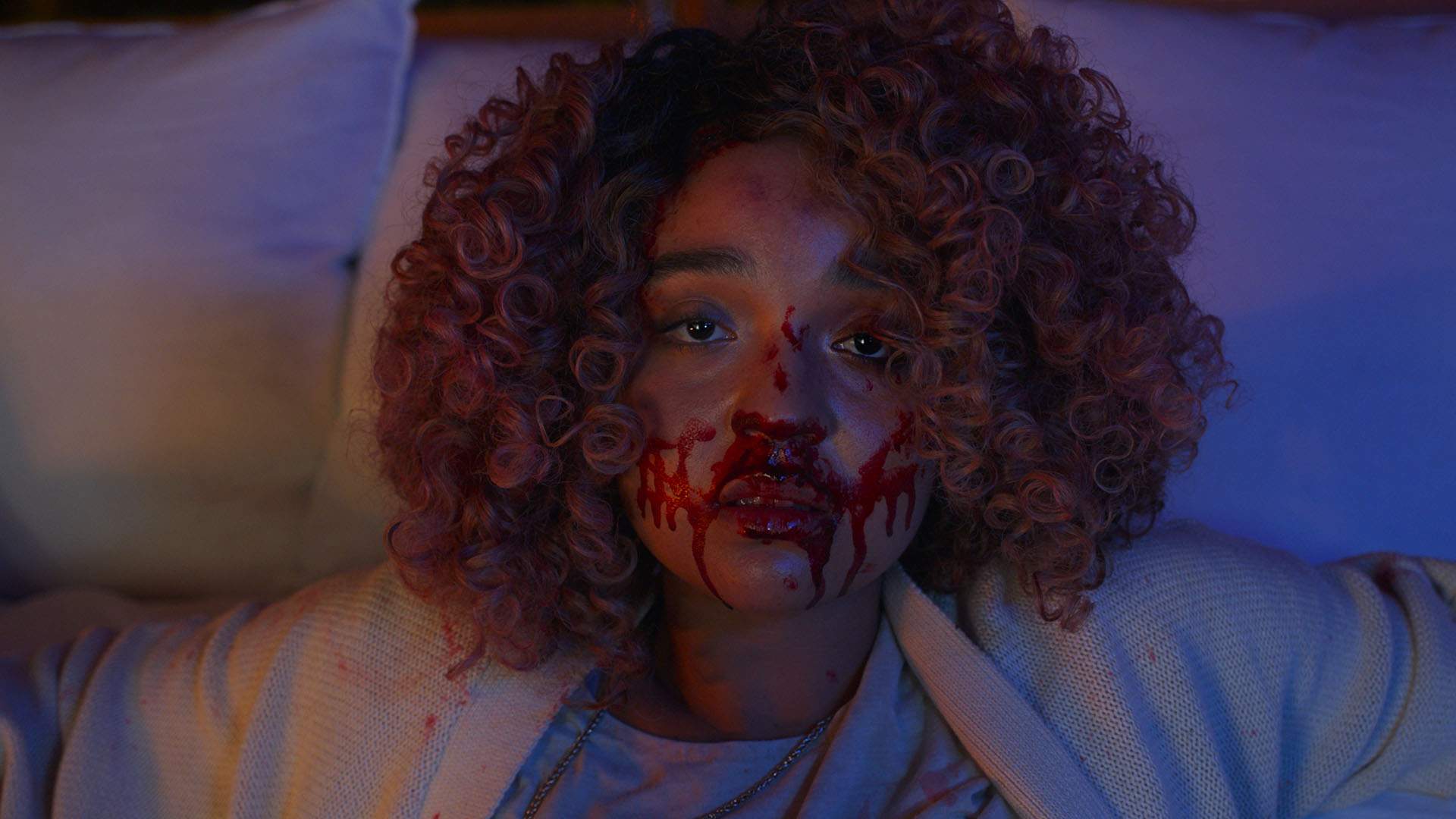 ON GETTING AN UNEXPECTED OPPORTUNITY
"I definitely had hoped that I would be able to play a character like this. But, being realistic, opportunities like this don't come up every day for someone who looks like me, especially in the Australian film space. So I had always hoped that maybe I would be able to play a role like this, but the fact that the opportunity was actually presented to me is really, really, really cool.
I guess it kind of was on my bucket list. But when I think about it, I don't know that I ever could've anticipated that this would be an opportunity that I would've had. And to me, it really meant nothing whether people were going to see it or they weren't, it didn't matter to me — because with independent film, you really are rolling the dice, chances are nobody's going to see it. 
The fact that like it's doing such big things is really cool. I think that honestly it's a testament to what can happen if the Australian film industry embraces diversity the way they should."
Sissy released in Australian cinemas on November 3. Read our full review.
Concrete Playground Trips
Book unique getaways and adventures dreamed up by our editors