Donald Glover Takes a Surreal Tour of Europe in the Glorious Full Trailer for 'Atlanta' Season Three
Co-starring Brian Tyree Henry, Lakeith Stanfield and Zazie Beetz, the acclaimed series' long-awaited next batch of episodes finally arrives this month.
Since 2018, television has had an Atlanta-shaped hole where one of the best shows of the past decade should've sat. The Donald Glover-created, -starring, -co-written and -sometimes-directed series made a huge splash when it first arrived in 2016, then followed up its stellar first season with a phenomenal second batch of episodes — but, as fans have seen happen for Earnest 'Earn' Marks on-screen, too, life got in the way of the program's third season.
Glover has been busy over the past four years, of course. Since we've last seen him play Earn, he's cancelled and rescheduled Australian tours, played Coachella, voiced Simba in the photorealistic remake of The Lion King, dropped albums and made Guava Island with Rihanna, and that was all before the pandemic. Thankfully, making more Atlanta also found its way onto his to-do list — and Australians will be able to start watching the results via SBS and SBS On Demand from Friday, March 25.
To tide you over until then, the full trailer for Atlanta's third season has just dropped — and Earn and his pals are busy here, too. His cousin Alfred (Brian Tyree Henry, Godzilla vs Kong), aka Paper Boi, is touring Europe, with Earn along for the ride alongside Alfred's righthand man Darius (Lakeith Stanfield, Judas and the Black Messiah). As this latest sneak peek shows, eerie Santas, gushing fans and strange parties are all involved, in a trailer that sports a surreal vibe from start to finish.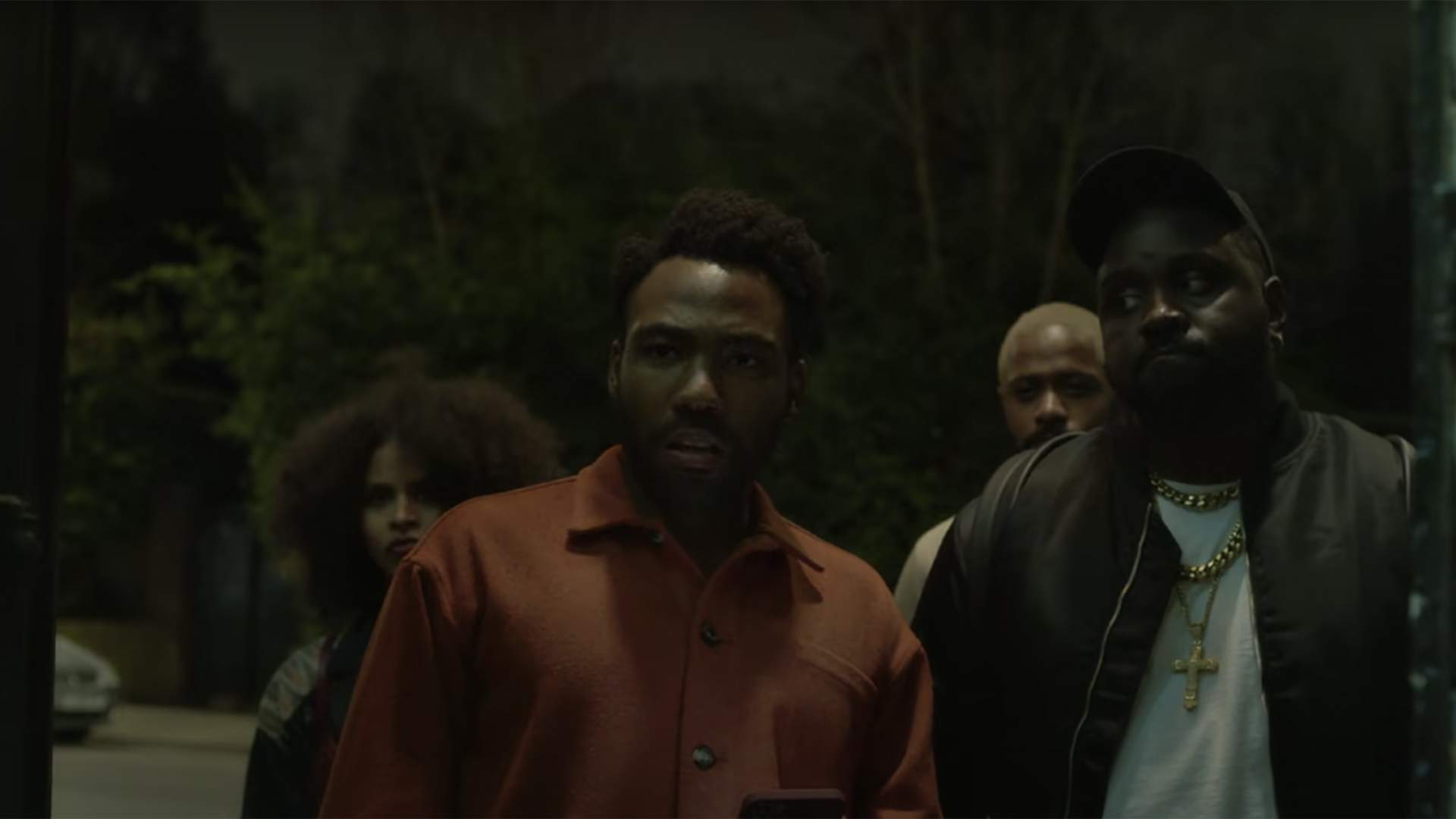 If you're new to the show, it dropped into Earn's life after he'd quit Princeton, returned home to the titular city, then began managing his Alfred's rap career — but little has ever gone as planned for him since. The 30-something also has an on-again-off-again relationship with Van (Zazie Beetz, The Harder They Fall), with the pair sharing a daughter, which throws up complications on a regular basis.
Tackling the ins and outs of Earn and co's lives — including the daily reality of being Black in America today — while examining race, money, relationships, parenthood, art, music and simply trying to get by: that's Atlanta on paper, and it hits all of those marks devastatingly well. But, as the marvel that was season two's Teddy Perkins episode demonstrated, this series always bobs and weaves in its own unexpected directions.
And yes, as well as being one of the best things on TV, it boasts one of the best casts on television, too.
Atlanta will end after its fourth season, which is set to also air in 2022, arriving sometime during spring Down Under — but for now, season three's March 25 premiere date can't come soon enough.
Check out the full trailer for Atlanta's third season below:
Atlanta season three will start screening via SBS and streaming via SBS On Demand from Friday, March 25.
Concrete Playground Trips
Book unique getaways and adventures dreamed up by our editors