The First Trailer for Long-Awaited 'Avatar' Sequel 'The Way of Water' Has Finally Splashed Online
Thirteen years after James Cameron's sci-fi hit became the highest-grossing film of all time, the first years-in-the-making sequel is set to swim into cinemas.
Eiffel 65's 1998 hit 'Blue (Da Ba Dee)' doesn't play over the first trailer for Avatar: The Way of Water, but you're forgiven if you get it stuck in your head anyway. The 97-second clip comes with a sweeping score by composer Simon Franglen (a veteran of the first film) that's designed to set an ethereal and epic mood — but blue really is the colour of all that it wears.
If you saw James Cameron's initial entry in this sci-fi franchise back in 2009 — and given that the original Avatar quickly became the highest-grossing film of all time, it's highly likely that you did, because seemingly everyone did — then all those shades of blue won't come as a surprise. They're splashed across the movie's CGI-filled waters, skies and Na'vi people, and across the first look at its long-awaited sequel as well. Yes, 13 years after the first flick became such an enormous hit, there really is evidence that the long-floated follow-up will reach cinemas this year.
Avatar: The Way of Water is one of those movies that you might only truly believe exists once you're sat in a theatre watching it, though, because it has been in the works for that long. It's currently set to reach the silver screen Down Under this December, stepping back into the story of the Sully family, aka Jake (Sam Worthington, Fires), Neytiri (Zoe Saldana, The Adam Project) and their children, on the habitable moon Pandora.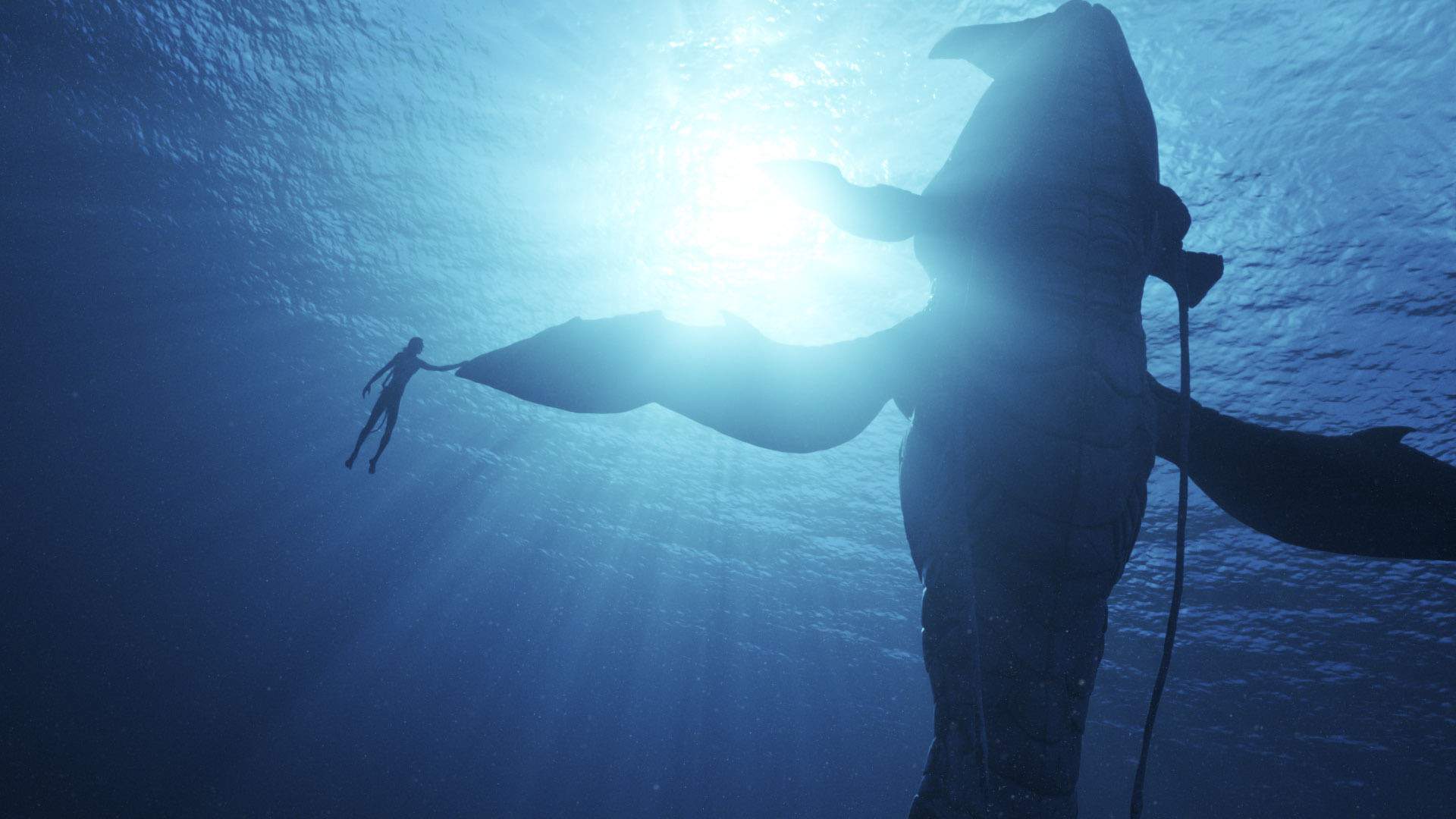 This time around, staying safe and alive remains a focus — and, from the just-dropped trailer, it looks like more battles are a-coming. The initial clip, which started screening in cinemas with Doctor Strange in the Multiverse of Madness but has only just made its way online, doesn't spell out much in the way of plot, however. Given that Avatar wowed viewers mainly due to its imagery and special effects (and definitely not its "Dances with Wolves but in space"-style narrative), that too is hardly astonishing.
Also set to feature amid all those pixels: Sigourney Weaver (Ghostbusters: Afterlife), Stephen Lang (Don't Breathe 2), Cliff Curtis (Reminiscence), Joel David Moore (Bones), CCH Pounder (Godzilla: King of the Monsters), Edie Falco (Nurse Jackie), Kate Winslet (Mare of Easttown) and Flight of the Conchords' Jemaine Clement. And, obviously, James Cameron is back in the director's chair.
If the sneak peek has you excited about re-entering Avatar's blue-heavy world, get ready for more where that came from. A third movie is due in 2024, a fourth in 2026 and a fifth in 2028. Also, the original Avatar will return to cinemas in September, in the lead-up to Avatar: The Way of Water.
(And no, there's no word yet whether a team-up with The Smurfs, Sonic the Hedgehog and the Blue Man Group might ever be in the works.)
Check out the trailer below:
Avatar: The Way of Water releases in cinemas Down Under on December 15.
Images: Photos courtesy of 20th Century Studios. © 2022 20th Century Studios. All Rights Reserved.
Concrete Playground Trips
Book unique getaways and adventures dreamed up by our editors