Walter and Jesse Will Pop Up in 'Better Call Saul' If You're Not Already Excited About Season Six
This magnificent 'Breaking Bad' spinoff is filled with familiar faces, but the show was always leading to the arrival of Walter White and Jesse Pinkman.
There's never been a shortage of reasons to adore Better Call Saul. It's one of the best shows of the past decade, it's a rare spinoff that's as exceptional as the series it hails from — and, frequently it's even better — and its lets Breaking Bad fans spend even more time with  Saul Goodman (Bob Odenkirk, Nobody) and Mike Ehrmantrout (Jonathan Banks, The Commuter), for starters. It also boasts the phenomenal Rhea Seehorn (Veep) as Saul/Jimmy McGill's girlfriend, never makes an obvious move even though we all know what's coming for its titular character, and continually proves television's greatest tragedy for the same reason.
After a two-year break, Better Call Saul will finally return this month to start its sixth and final season — and, from the trailer, it's set to keep ticking all of the above boxes. That said, it is about to do something viewers knew would have to happen one day: bringing Walter White (Bryan Cranston, Your Honor) and Jesse Pinkman (Aaron Paul, Westworld) into the story.
Better Call Saul showrunner and executive producer Peter Gould confirmed the news at a panel session held at PaleyFest LA, saying "I don't want to spoil things for the audience, but I will say the first question we had when we started the show was, 'are we gonna see Walt and Jesse on the show?' Instead of evading, I'll just say yeah."
He continued: "how or the circumstances or anything, you'll just have to discover that for yourself, but I have to say that's one of many things that I think you'll discover this season."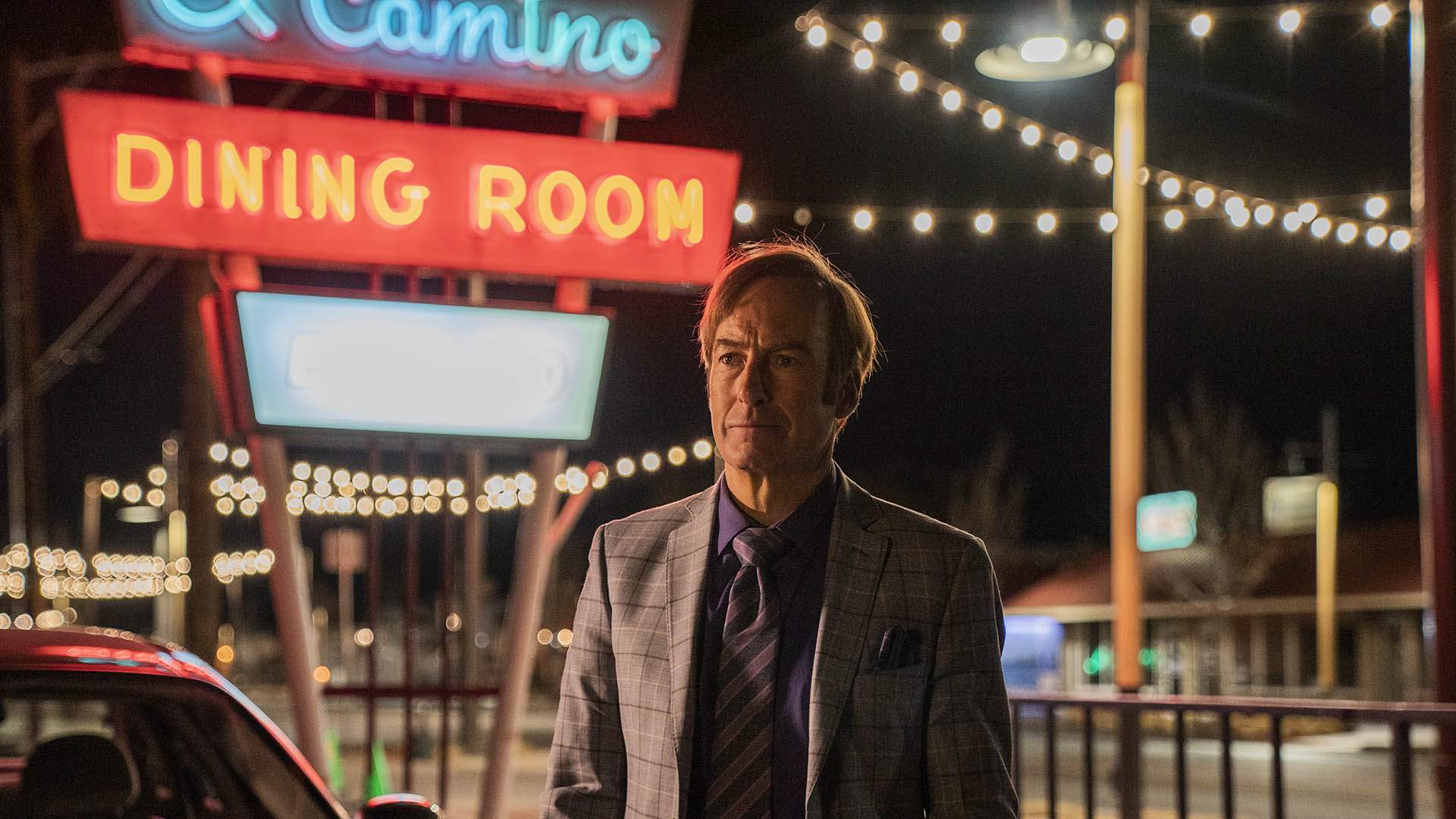 Of course, it's worth remembering Mike's words in the season six trailer right now: "whatever happens next, it's not gonna go down the way you think it is," he utters in his inimitable gravelly voice towards the end of this first sneak peek at the new season. So, while we all know now that the thing the show was always heading towards will occur, trust in this outstanding series — and in creator Vince Gilligan — to still deliver oh-so-many surprises.
The same is bound to prove true of Jimmy-slash-Saul breaking bad and embracing his "s'all good, man" new persona as a criminal lawyer (and not just because he represents criminals) in Better Call Saul's final season. Again, that doesn't mean that we know exactly how the season will play out.
The sixth season will arrive in two parts — with the first seven episodes airing from Tuesday, April 19 in Australia, and the final six arriving from Tuesday, July 12.
We'll also see more of post-Breaking Bad Saul's story, where he's known as Gene. Best break out the cinnamon scrolls, obviously, amid all that Pinkman-inspired cheering about science and magnets.
Check out the Better Call Saul season six trailer below:
Better Call Saul's sixth season starts streaming in Australia via Stan and New Zealand via Neon from Tuesday, April 19.
Images: Greg Lewis/AMC/Sony Pictures Television.
Concrete Playground Trips
Book unique getaways and adventures dreamed up by our editors