If You Were Obsessed with 'Normal People', You'll Want to Binge 'Conversations with Friends' ASAP
Based on Sally Rooney's first novel, and now streaming in full via Prime Video, this 12-part Dublin-set series boasts plenty of the same traits that made 'Normal People' such a hit.
When Sally Rooney's first page-to-screen hit arrived in streaming queues in 2020, it made instant stars out of Daisy Edgar-Jones and Paul Mescal. The pair's recent respective roles in Fresh and The Lost Daughter sit among plenty more to come, but part of what made Normal People work so devastating well was watching its disarmingly relatable romance play out with fresh faces that could've been anyone. That same idea sits at the heart of Conversations with Friends, too, Rooney's debut novel but second book to leap to television. The quietly magnetic Alison Oliver makes her debut at the 12-part Dublin-set series' centre, and it's a perfect stroke of casting.
Available to stream in full via Prime Video from Monday, May 16 — dropping ready to binge, revel in and obsess over, as Normal People did — Conversations with Friends doesn't opt for newcomers across the board, though. That's another savvy move, placing Oliver amid well-known actors Sasha Lane (Loki, American Honey), Jemima Kirke (Sex Education, Girls) and Joe Alwyn (The Souvenir: Part II, The Favourite), who immediately exude engrained confidence. Oliver's character, pensive literature student Frances, is in the same situation. She's always on-edge and on the verge of withdrawing whenever the show's four key characters spend time together, like she feels overwhelmed by everyone else's company. Conversations with Friends didn't have Oliver go method and live Frances' life, of course, but compared to her co-stars, she's a blank slate ready for viewers to see themselves in.
Peeking into intimate connections and feeling as though they've been lifted from your own life, or from emotions you've navigated and weathered, is one of Rooney's key skills as a writer. It's true of both Conversations with Friends and Normal People in print, and it's a knack that the same creative team — Rooney as an executive producer, co-screenwriter Alice Birch (Lady Macbeth) and co-director Lenny Abrahamson (Room, Frank) — have brought to both TV adaptations. In text and flickering across the screen, both tales step into complicated romances that simmer with intensity. They confront class clashes and the difficulties that spring from them as well. And, they force contemplative women to confront what they want, who they are, how they'll grow as people and the others they might give their hearts to.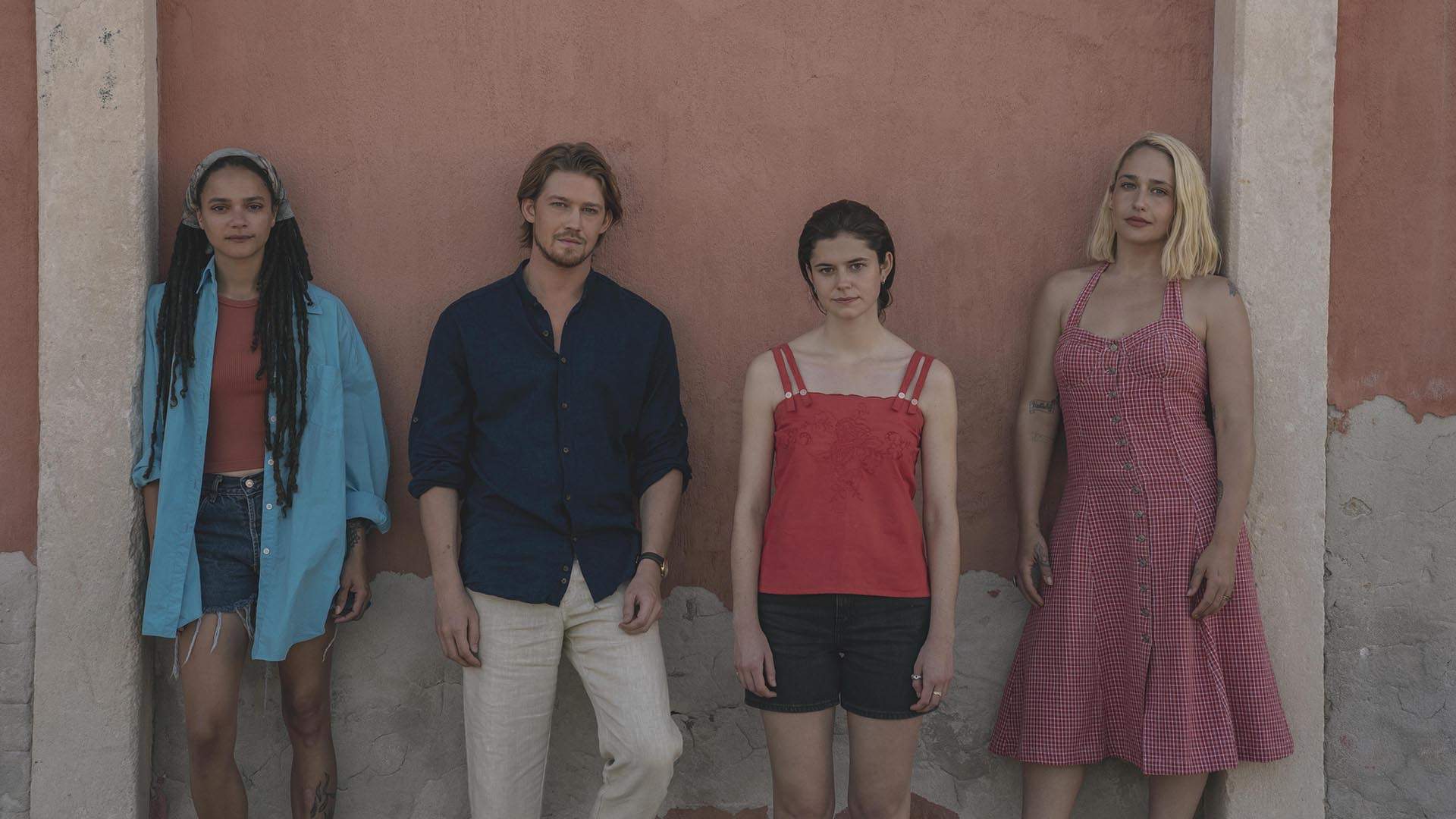 In Conversations with Friends, 21-year-old Frances is first poised as the other half in a couple that's not a couple, at least anymore; she went to school with and used to date the outspoken and outgoing Bobbi (Lane), but now the two university students are best friends and spoken-word poetry partners. It's during one of their performances that successful writer Melissa (Kirke) spots the duo's act, compliments them afterwards and invites them over for a swim, then back to her well-appointed house for a drink. Enter Nick (Alwyn), Melissa's actor husband, who holds himself like he'd rather be anywhere but there but is too polite to upset the status quo. He's as reserved and introverted as Frances — and they catch each other's eyes, while Bobbi and Melissa gravitate towards each other.
Soon, Frances is part of another couple, one that's only secretly a couple: between the sheets, in stolen moments, and with much awkwardness while trying not to be discovered by either Bobbi or Melissa. As was also such an influential part of Normal People, she's caught in a relationship that's as filled with terse, tense yet deep discussions as it is with instances where saying nothing says everything there is. Despite its name, cut out Conversations with Friends' loaded silences and you could likely reduce its running time by half, but you'd also rip away much of its heart and soul. It's a show about what can't or won't be said; about the interiority that we all live within, some more than others; and about how, when and why we open ourselves up to and allow ourselves to truly become vulnerable with others.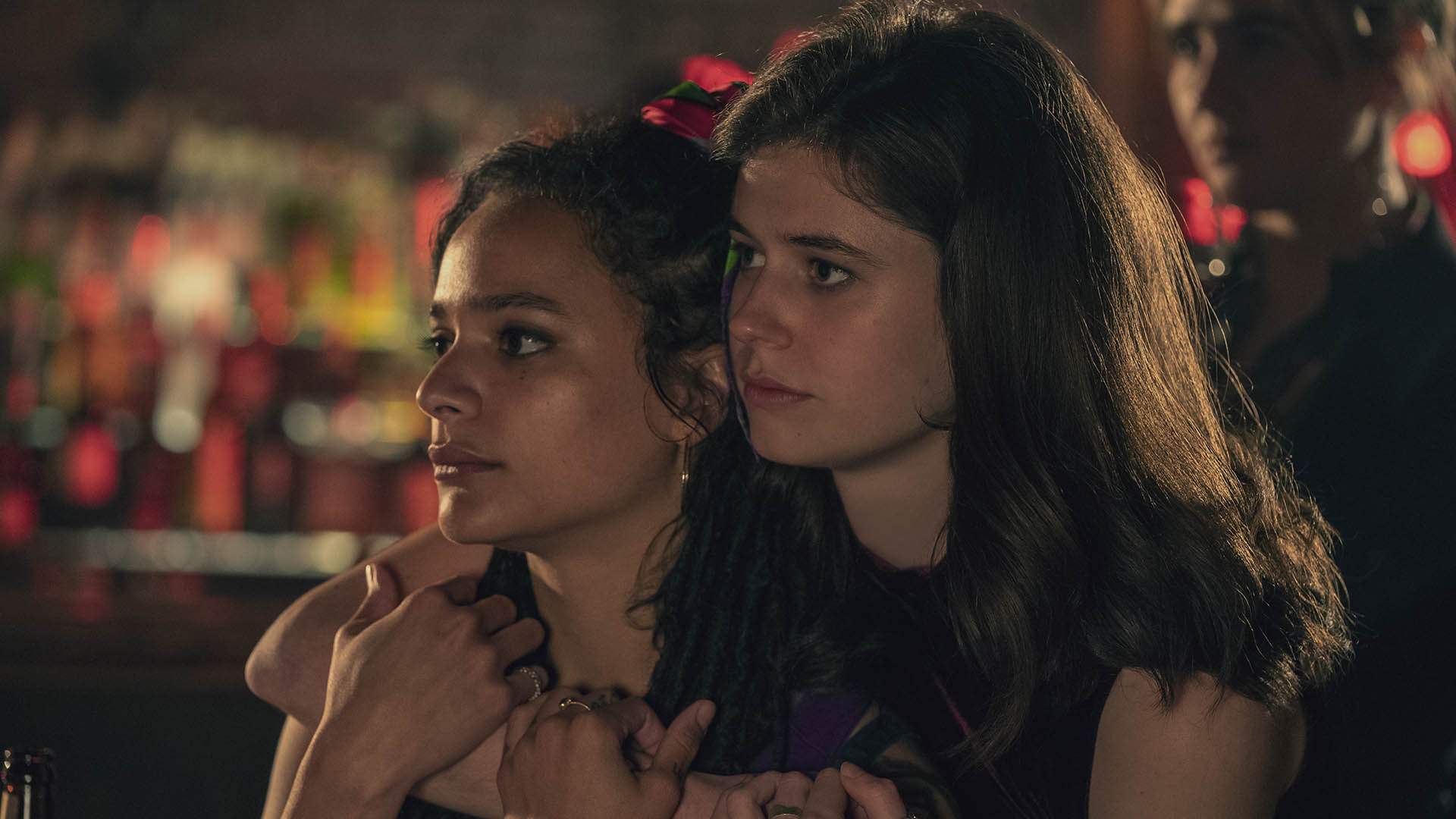 Conversations with Friends is catnip for Normal People fans, in other words — and rewardingly so. There's no escaping the similarities, including in the midseason trip abroad, and in the dreamy-yet-naturalistic approach that Abrahamson and fellow director Leanne Welham (His Dark Materials) use to anchor viewers in the show's dramas. Watching along feels like sliding into the series' love quadrangle, observing along even more quietly than Frances often does, but experiencing every emotion — blatant and unspoken — along the way. The mood: swooning melancholy. The look: the kind of cosiness and uncertainty that drips from Ireland's overcast skies and sweater-friendly climes. The sensation: sensitive, realistically messy and deeply lived-in.
Hitting bookshelves in 2017, Rooney's novel was her first success, earning buzz after a seven-way auction for the publishing rights, and garnering award nominations. It's a portrait of entangled lives, and the intricate webs that love, lust, friendship and loyalty weave, but it's also a character study of one woman learning how to face and reveal her true self. Frances' affair with Nick, and the ripples it sends through her bond with Bobbi, Bobbi's infatuation with Melissa, and Melissa and Nick's marriage, fuels just one of its narrative threads. Frances' complex relationship with her divorced parents (Derry Girls' Justine Mitchell and Tommy Tiernan), her view of her health and her unwillingness to ask for help even when she needs it most leave just as big of an imprint.
It's little wonder, then, that Oliver is Conversations with Friends' most pivotal player — but she's also in fantastic company. Wanting to spend more time watching Bobbi and Melissa's growing connection isn't just a result of Rooney's layered story, but of Lane and Kirke's textured performances and bubbling chemistry. The same proves true of Melissa and Nick's stressed relationship, with Kirke and Alywn compellingly ebbing and flowing through the couple's ups and downs. "Who knows what happens between two people when they're alone?" Frances comments early, chatting to Bobbi about Melissa and Nick — and Conversations with Friends makes its audience desperate to know the answer no matter which possible combination of its four main characters it happens to be focusing on at any given moment.
Check out the trailer for Conversations with Friends below:
All 12 episodes of Conversations with Friends are available to stream Down Under via Prime Video on Monday, May 16.
Images: Enda Bowe/Hulu.
Concrete Playground Trips
Book unique getaways and adventures dreamed up by our editors