David Attenborough's Exceptional Dinosaur Series 'Prehistoric Planet' Is Returning for Season Two
Another five episodes will drop over five nights this May, all featuring Attenborough's narration and a score by Hans Zimmer.
It's time to get excited about dinosaurs again, not that anyone ever stopped being fascinated with the planet's ancient creatures. Come May, one of 2022's best new shows is making a return for 2023 with a brand-new season filled with dino love — yes, David Attenborough's spectacular Prehistoric Planet is returning.
Apple TV+ has just announced the roaringly great news, and will again air the show's second season as a five-part nightly event. So, across Monday, May 22–Friday, May 26, one instalment will arrive each day, serving up more stunning dinosaurs, more informative insights voiced by the one and only Attenborough, and more of Hans Zimmer's soundtrack.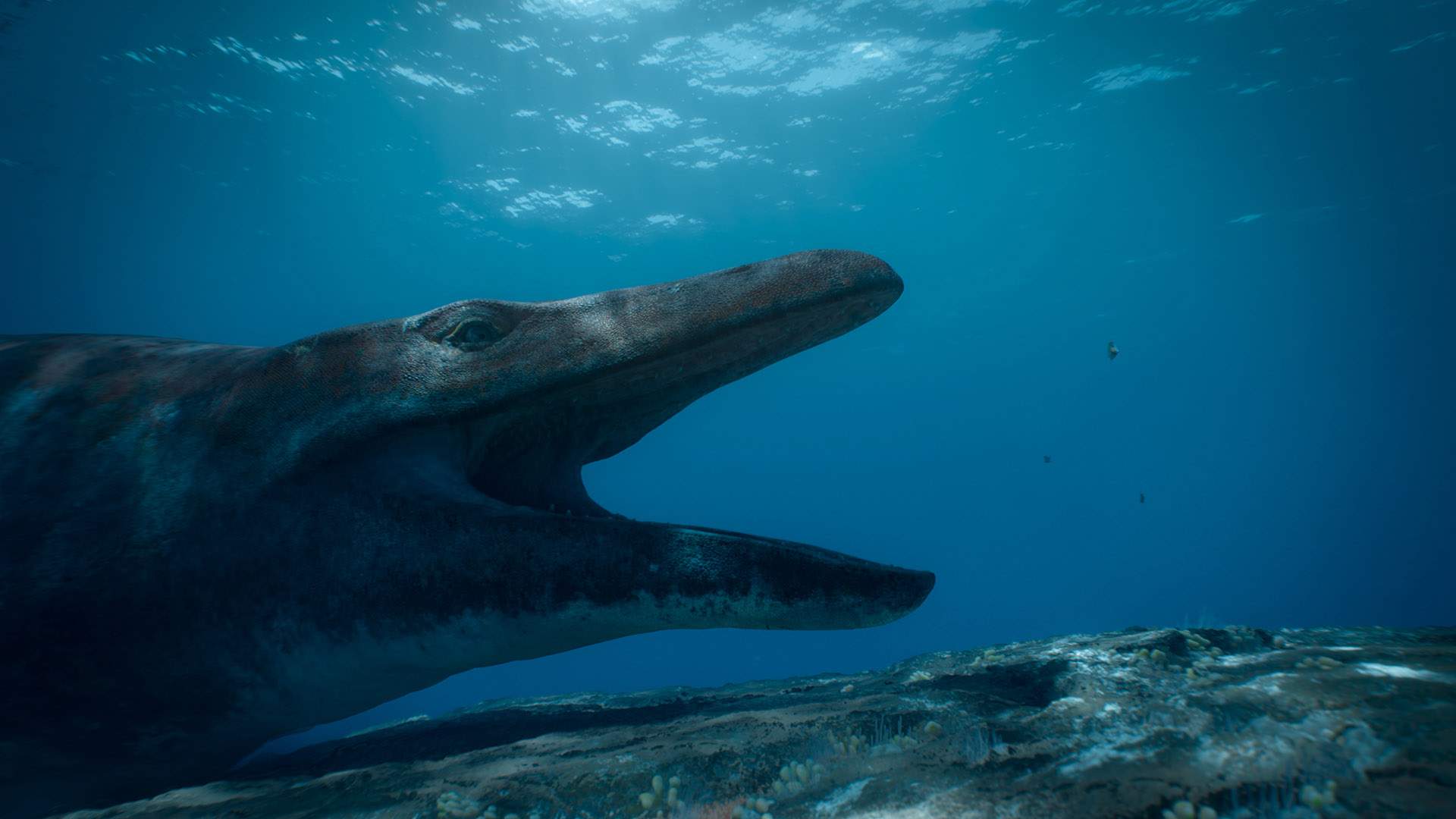 "The award-winning first season of Prehistoric Planet brought dinosaurs back to life in a way global audiences had never seen before," said Jay Hunt, Creative Director, Europe, Apple TV+, announcing the news.
"Collaborating with the brilliant Jon Favreau and our fantastic partners at the BBC, we are thrilled that viewers will once again have the opportunity to be immersed in our world as it was 66 million years ago and to experience even more weird and wonderful creatures."
This time around, the team at BBC Studios Natural History will be using photorealistic visual effects by MPC — the kind that Favreau used in his versions of The Jungle Book and The Lion King — to focus on new dinosaurs, habitats and scientific discoveries. So, you'll spend time with the Tarchia, one of the largest Ankylosauri, for instance. That said, the Tyrannosaurus rex will be back among other dino favourites. Of course it will.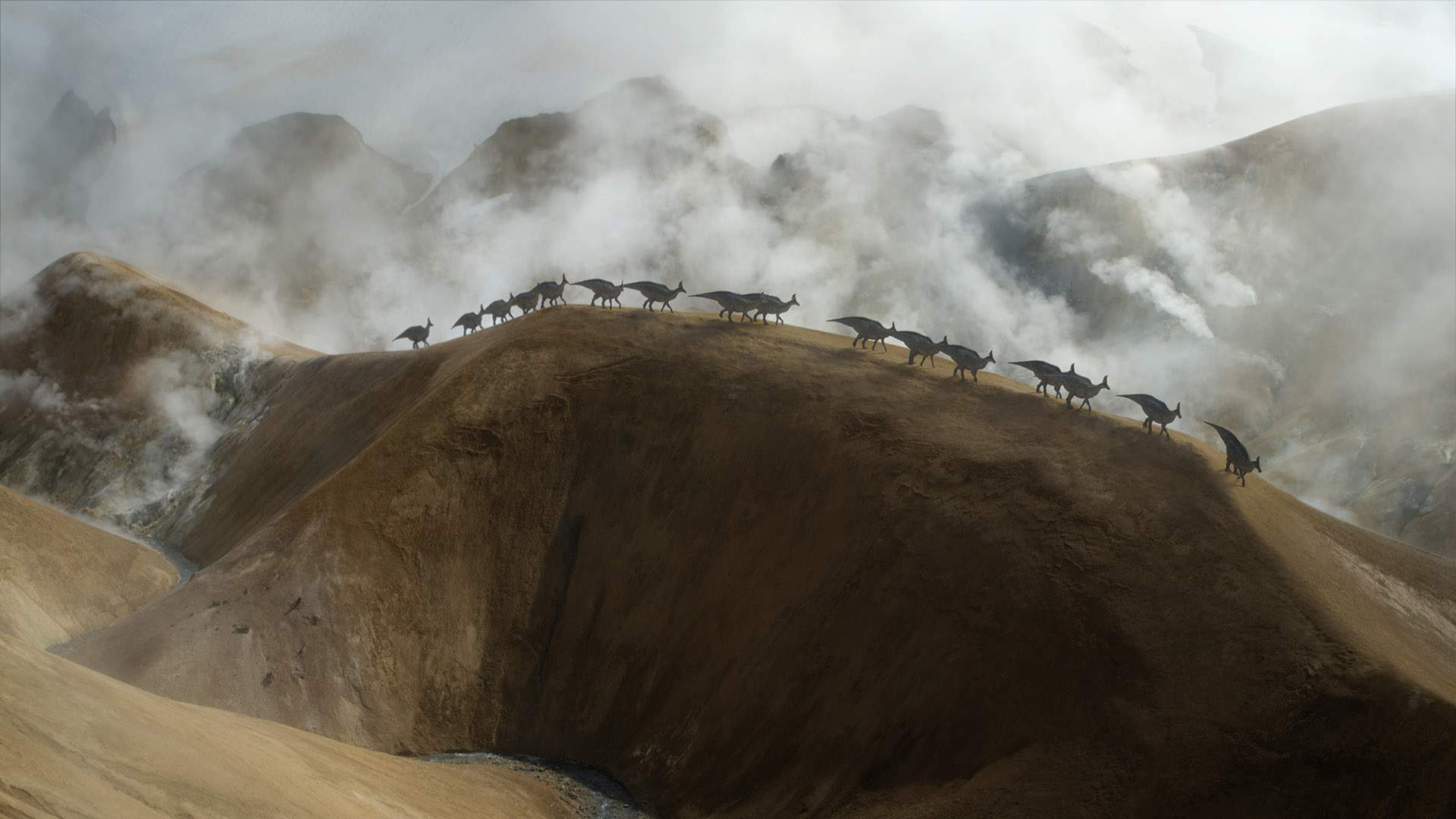 What's better than one of the Attenborough siblings marvelling over our planet's ancient creatures? None other than David following in his brother Richard's footsteps, of course, just as it was in 2022. While the latter showed dinos some love back in Jurassic Park — with the now-late actor and filmmaker even uttering the iconic words "welcome to Jurassic Park" — his broadcaster, biologist and natural historian sibling largely surveyed the rest of the earth's living creatures in his iconic documentaries before Prehistoric Planet.
With its first season, the show instantly earned its place among David Attenborough other doco highlights — a list that spans The Living Planet, State of the Planet, The Blue Planet, Frozen Planet, Blue Planet II, Our Planet, Seven Worlds, One Planet, A Perfect Planet and Green Planet, as well as Planet Earth and Planet Earth II, plus documentary David Attenborough: A Life on Our Planet), just to name a few.
There's no trailer for Prehistoric Planet's second season yet, but you can revisit the season one trailer below:
Prehistoric Planet season two will hit Apple TV+ across Monday, May 22–Friday, May 26, with a new episode available to stream each day. Read our full review of Prehistoric Planet season one.
Concrete Playground Trips
Book unique getaways and adventures dreamed up by our editors